2012 NBA Offseason Awards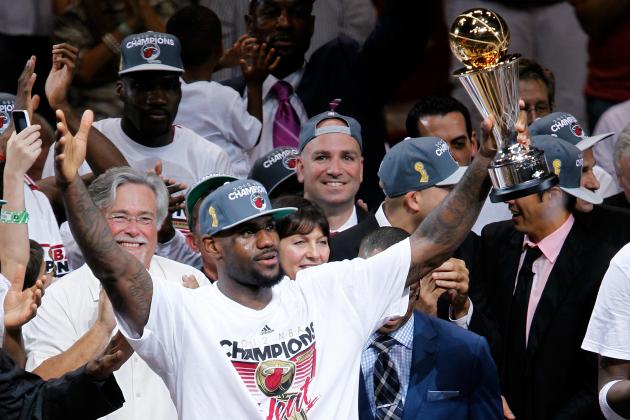 Mike Ehrmann/Getty Images

The 2012-13 season is about two months away, and that means it's time to hand out the 2012 NBA offseason awards.
From the Under the Radar Award to the worst contract, there are a number of awards to hand out to teams and players that thrived and/or failed during this past offseason.
Ahead is a list of the eight 2012 NBA offseason awards.
Begin Slideshow

»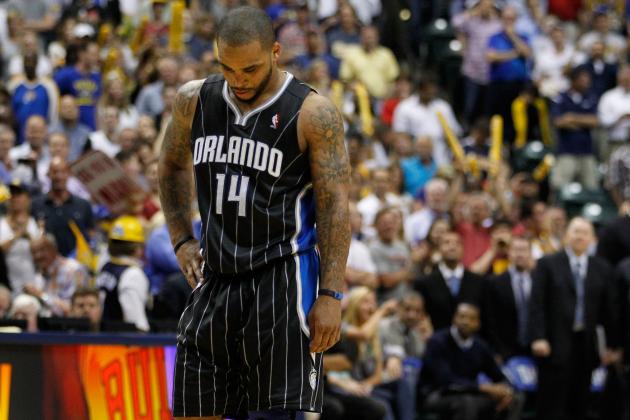 Gregory Shamus/Getty Images

The Orlando Magic are officially in rebuilding mode.
They decided to trade one of the best players in the league for a bunch of average to overrated players and draft picks that will be a toss-up talent-wise.
The Magic will be the worst team in the NBA next season, and they could hold onto that title for quite some time. Without Howard, the Magic don't have an identity, and while that is a positive in terms of moving forward, the Magic are going to have to take a major step back first.
Their biggest hope is that Jameer Nelson transforms into a new player now that he has a new three-year, $19.7 million contract. Unfortunately, without Howard, Nelson's game will only falter, and the Magic will follow suit.
It's going to be a long time before the Magic compete in the East again.
Runner-Up: The New York Knicks going with age instead of potential by signing Jason Kidd, Marcus Camby and Kurt Thomas.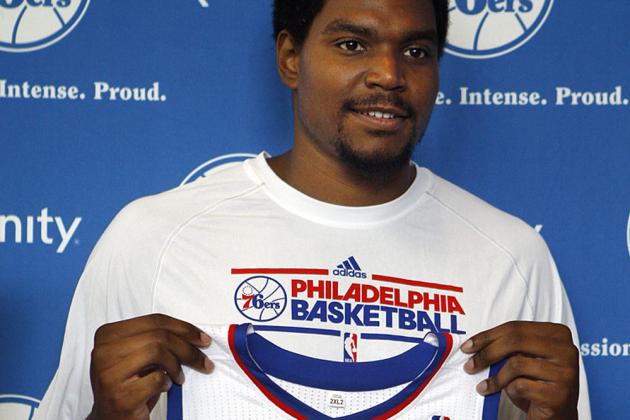 There's no way around the fact that losing Andre Iguodala will hurt the Philadelphia 76ers this upcoming season. Losing his lock-down defensive abilities will certainly hurt, but acquiring a franchise talent like Andrew Bynum solely for him is absolutely insane.
The 76ers made one of the biggest individual upgrades this offseason by adding Bynum's per-game averages of 18.7 points, 11.8 rebounds and 1.9 blocks to their roster. Last season, their biggest weakness was in the paint, but now, with Bynum and Spencer Hawes holding down the frontcourt, the 76ers are a force to be reckoned with.
The 76ers also managed to get cagey veteran Jason Richardson in the Dwight Howard deal. While he's not on the same level as Andre Iguodala, he's a similar player and will help the 76ers on the wing next season.
It's not a a stretch to think that the 76ers could be a top-three seed in the East next season, and it's mainly because of the incredible steal of a deal they got when they traded for Jason Richardson and Andrew Bynum.
Runner-Up: The Dallas Mavericks acquiring Elton Brand for $2.1 million off of the waiver wire.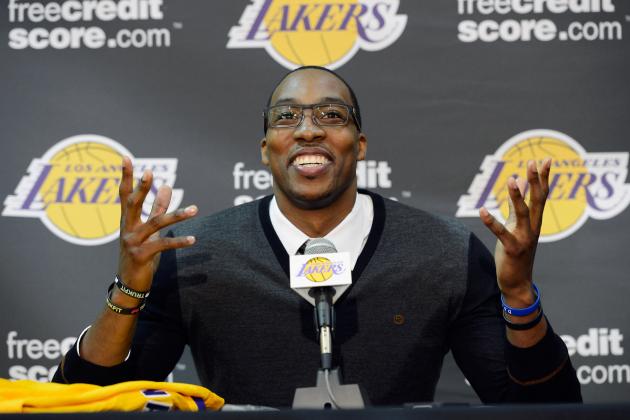 Kevork Djansezian/Getty Images

There is only one player deserving of this award, and his name is Dwight Howard.
Howard continued to amaze this offseason. After deciding to opt in for the final year of his contract with the Magic, Howard decided it was time to remind the world that he really didn't want to be in Orlando.
In early and mid-July, Howard decided that he wanted to be traded from Orlando again. The NBA world was already getting sick of Howard, and this was the straw that broke the camel's back.
Howard's likeability took a massive hit, and he only has himself to thank for that. If leaving Orlando wasn't bad enough, he got his way by being traded to a legitimate title contender in the L.A. Lakers.
People hate when a whiner gets his way, and that's exactly what Howard got. He's got a long road ahead of him when it comes to rebuilding his image, and honestly, that's something that Howard might not care about.
Runner-Up: New York Knicks front office and their decision to let Jeremy Lin leave the Big Apple.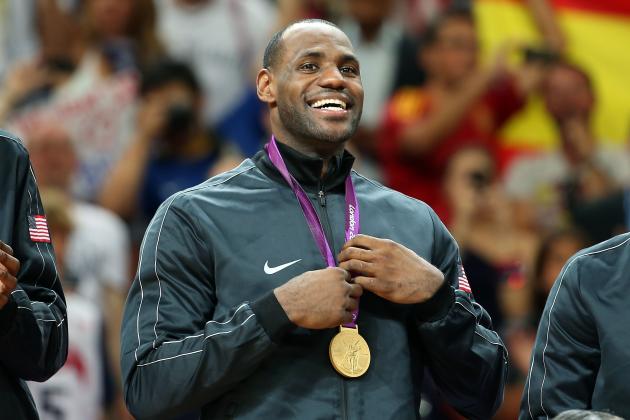 Christian Petersen/Getty Images

Just when you thought LeBron James' historic 2011-12 campaign couldn't get any better, it did.
LeBron added an Olympic gold medal to his list of 2012 accolades, which already included a 2012 regular-season and NBA Finals MVP, as well as his first NBA title.
What made LeBron's offseason so special is that he rose as a leader with a group of NBA superstars against some fierce international competition. A lot of his critics always pointed to LeBron's lack of leadership skill as his greatest weakness, but he proved those critics wrong with his performance in the Olympics.
Not only did LeBron record the first triple-double in USA Olympic history, he also proved that he can lead on the court no matter who is around him, and that's something he couldn't do before.
LeBron is growing up in front of our eyes, and there is absolutely no limit to the success he will achieve now that he is a mature leader on the court.
Runner-Up: Deron Williams being rewarded for re-signing with the Brooklyn Nets by getting legitimate, franchise-caliber talent around him.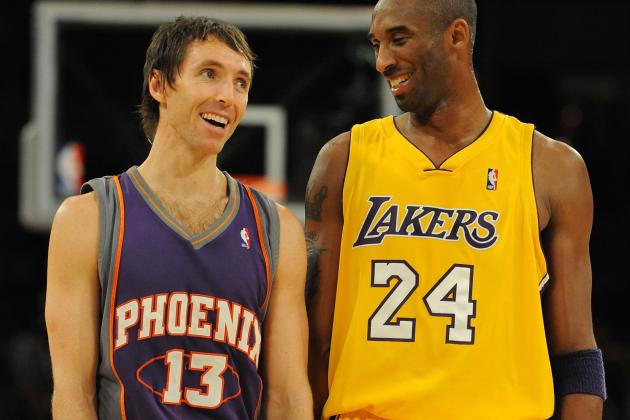 Harry How/Getty Images

The L.A. Lakers went from being a team on the verge of entering rebuilding mode to being a serious title contender in the Western Conference.
With Dwight Howard, Pau Gasol, Metta World Peace, Kobe Bryant and Steve Nash, the Lakers have one of the fiercest starting lineups in NBA history.
While it's unclear how all those players will mesh together, one thing is for sure: Nash and Howard will be one of the best, if not the best pick-and-roll tandem in the league next season.
The biggest question for the Lakers is how Kobe will work with superstar talent on his team, especially at the point for the first time in his career. If Kobe can put his ego aside and let other players run the show, the Lakers can be the best team in the NBA.
The rich keep getting richer out West, and just when it looked like the Clippers might overtake the Lakers as the big boys in L.A., the Lakers answered. Thanks to the 2012 offseason, NBA fans might finally get the LeBron vs. Kobe NBA Finals they've always wanted.
Runner-Up: The Boston Celtics re-signing Brandon Bass and Kevin Garnett and signing Courtney Lee, Jeff Green and Jason Terry.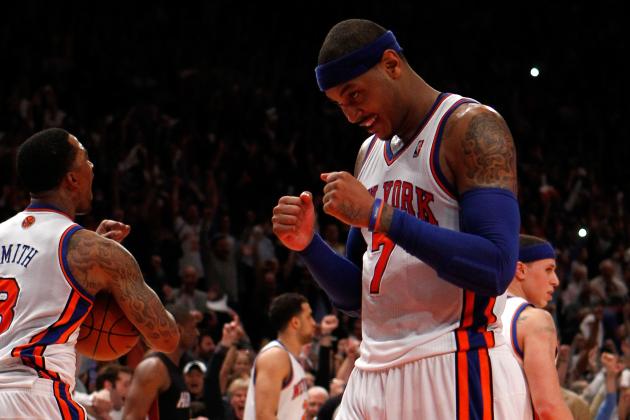 Jeff Zelevansky/Getty Images

The New York Knicks had every opportunity to succeed this offseason, but instead, they fell flat on their faces.
Letting Jeremy Lin leave the Big Apple will hurt more than Knicks fans want to admit. Sure, he was somewhat unproven, but at the same time, he brought a level of excitement and energy to the Knicks that they lacked for the past few seasons.
Lin wasn't just an All-Star caliber point guard, he was a player to rally around and believe in, and that is something that builds chemistry, which is exactly what the Knicks need.
Instead of going with what they know, the Knicks decided to go with older, overrated players by acquiring Jason Kidd, Kurt Thomas and Marcus Camby this offseason. Age isn't what the Knicks needed, and that will be clear when they struggle throughout the 2012-13 season.
Size in the paint will be nice for the Knicks, but without production at the point, which is something Kidd won't bring, the Knicks won't be able to utilize that size often enough. Carmelo Anthony needs to develop into a leader for the Knicks to succeed, and that just isn't going to happen.
Runner-Up: The Houston Rockets after losing Kyle Lowry, Luis Scola and Courtney Lee.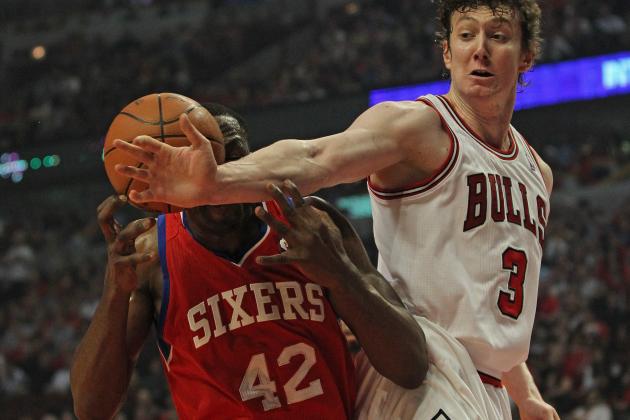 Jonathan Daniel/Getty Images

The Houston Rockets had a miserable offseason that was barely saved by signing Jeremy Lin to a somewhat ludicrous four-year, $28.8 million contract.
The Rockets' tumultuous offseason started during the draft when they dealt Chase Budinger for the Minnesota Timberwolves' first-round pick with high hopes of putting together an enticing package to land Dwight Howard.
When that fell through, the Rockets seemed to panic. They offered Omer Asik, a career backup with averages of 2.9 points, 4.4 rebounds and 0.8 blocks per game, a three-year, $25.1 million contract.
Let's just take a minute and break that massive contract down. Asik is slated to earn $8.36 million per year, which, over the span of an 82-game season, breaks down to about $102,000 per game. That's right, the Rockets are paying Asik that much money for 2.9 points and 4.4 rebounds per game.
Asik's signing is certainly based on his potential, and if he doesn't reach that potential, his contract could quickly become one of the worst in NBA history.
Runner-Up: The Toronto Raptors signing Landry Fields to a three-year, $20 million contract.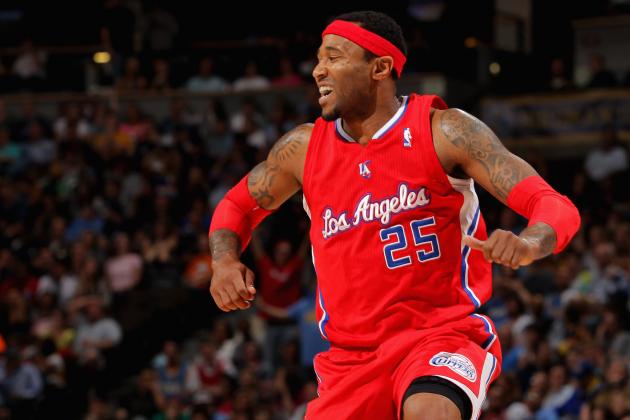 Doug Pensinger/Getty Images

The Utah Jazz lost Devin Harris this offseason, but they made up for it by signing two teammates who bring some much-needed energy and explosive backcourt production to the Jazz in Mo Williams and Randy Foye.
Sure, Williams isn't the most efficient player in the world, with a career field-goal percentage of just 44.1 percent. Foye isn't much better, but both players are certainly capable of jump-starting the Jazz's backcourt, and that's the area that lacked talent and production last season.
The Jazz have one of the deepest frontcourts in the game, with Derrick Favors, Paul Millsap and Al Jefferson, and they can certainly hold their own against most frontcourts in the NBA. The Jazz just need players who can solidify their frontcourt, and that's what Foye and Williams are.
Signing Williams and Foye makes the Jazz one of the sleeper teams for the 2012-13 season.
Don't be shocked if the Jazz make an appearance in the second round of the playoffs next year, because they have quietly put together a very nice squad.
Runner-Up: The Phoenix Suns signing Michael Beasley.