UEFA Super Cup: How Should Chelsea Line Up Against Atlético Madrid?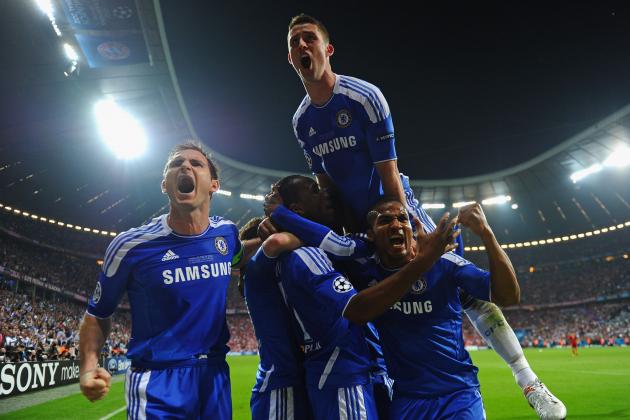 Laurence Griffiths/Getty Images

So far, the 2012/2013 season has been good for Chelsea.
The Londoners have won their first three league games, scoring eight and conceding two. They are currently top of the English Premier League, with one game in hand, and have played well in the process.
Chelsea have so far played Wigan away, and Reading and Newcastle at home. All three have been matches that the Blues were big favorites to win.
Their first real test of the campaign comes on Friday against Atlético Madrid.
Chelsea travel to Monaco for their first UEFA Super Cup in 14 years. The Blues beat Atlético's cross-town rivals Real Madrid in 1998.
Chelsea played in the first Super Cup ever played at the Stade Louis II (in 1998 against Madrid) and will now feature in the final Super Cup match to be played in Monaco.
Without further ado, here is how Chelsea should line-up on Friday.
Begin Slideshow

»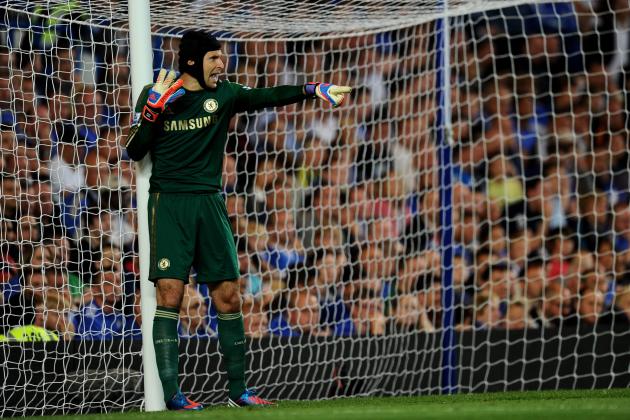 Mike Hewitt/Getty Images

The goalkeeper is always the easiest decision. Petr Cech has made mistakes in his Chelsea career, but is still one of the best shot-stoppers in Europe.
The Blues' defense has looked pretty sharp so far this season, minus a few errors against Reading last Wednesday. Cech has not had to make too many saves in his first three games, but there will be harder tasks later this season.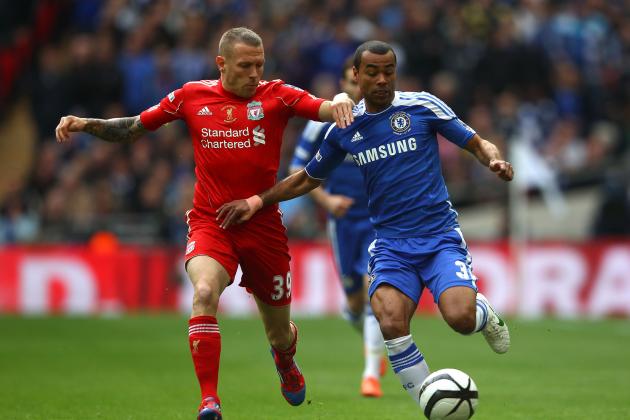 Clive Brunskill/Getty Images

Ashley Cole may be 31 years old, but he remains one of Europe's finest left-backs. The Englishman has been praised throughout his career for both his defending and his attacking play.
Cole is closing in on his 200th league appearance for Chelsea and he is looking as solid as ever. The defender should have no problem keeping his starting spot for at least another two seasons.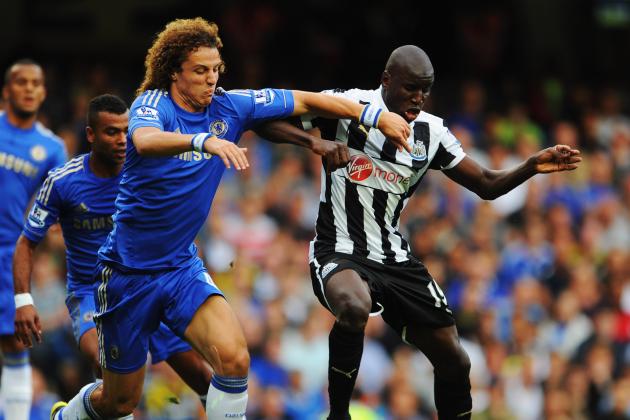 Michael Regan/Getty Images

Chelsea have been fairly solid at the back so far this season. They have let in two goals so far, both against Reading, one being Cech's blunder and the other being a superb Pogrebnyak header from far out.
John Terry, Gary Cahill, and David Luiz have each started two matches and have put in good performances, but, as Terry is suspended for this game, it is very likely that David Luiz and Gary Cahill will be Chelsea's center-backs.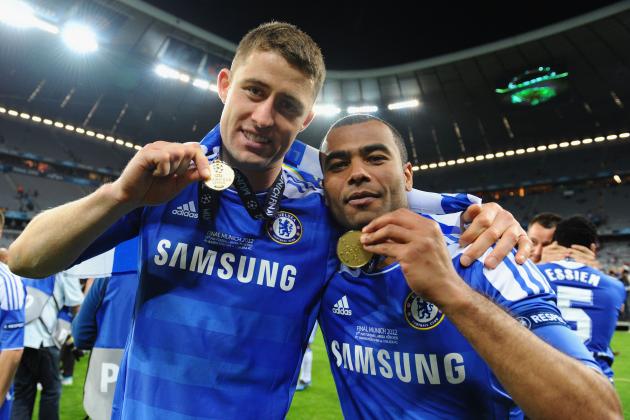 Mike Hewitt/Getty Images

Gary Cahill has proved to be a great signing for Chelsea. The 26-year-old moved to Stamford Bridge in January 2012 for a fee in the region of £7 million.
In just 20 total appearances for the Blues, Cahill has shown his worth. He has been great at the back and was very strong against Bayern Munich in the Champions League Final.
We'll see if the English defender can fully establish himself as Chelsea's starting center-back this season. At the moment, David Luiz and John Terry look to be at the top of the pecking order.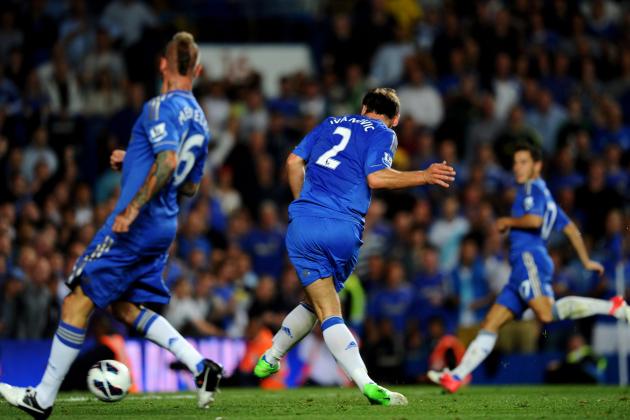 Mike Hewitt/Getty Images

While Roberto Di Matteo will want to give newly signed Cesar Azpilicueta a start as soon as possible, it is certain that Ivanovic will start on Friday.
While the Serbian had some poor performances last season, he has been superb in his first three games this campaign. Ivanovic has been great in defense and attack, already scoring two goals.
Azpilicueta was brought to Stamford Bridge to strengthen the right-back spot, but it seems that Ivanovic will not be giving up his position any time soon.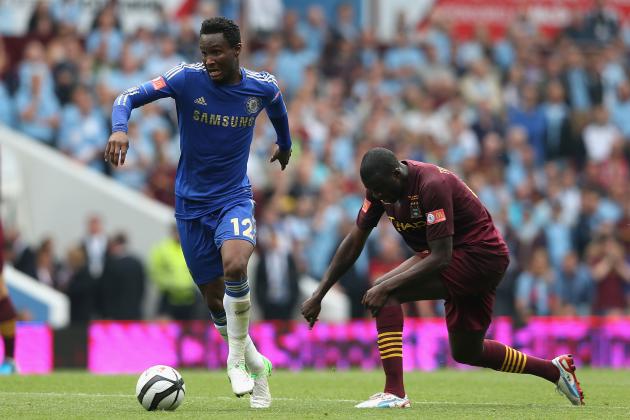 David Rogers/Getty Images

John Obi Mikel has started all of Chelsea's matches so far and it'll be no different when the Blues face Atlético Madrid.
The Nigerian may just be the most underrated player on the Chelsea squad. The midfielder has over 150 league appearances for the Blues, but has yet to score. While his attacking play isn't great, he makes up for it in defense.
Mikel stays under the radar in most matches, but is important as he sits in front of Chelsea's center-backs.
Roberto Di Matteo has used one or two defensive midfielders in the past, but I would expect him to play Mikel by himself on Friday.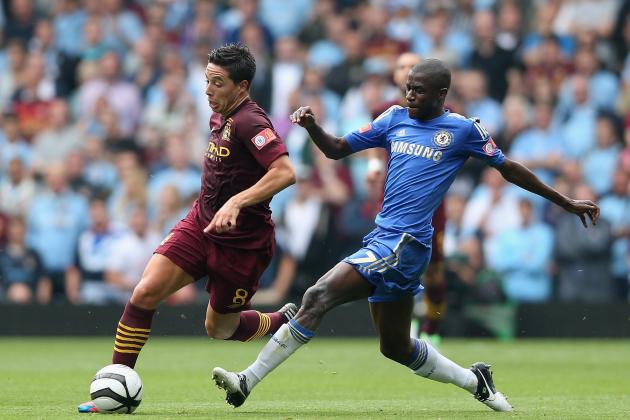 David Rogers/Getty Images

Over the course of last season, Ramires switched from being a box-to-box center midfielder to a winger. No matter where you put him, the Brazilian would play well, and he finished the season as Chelsea Players' Player of the Year with 12 goals and six assists.
Roberto Di Matteo has only started Ramires once in the first three league games and the 25-year-old has looked far from his best.
While he delivered countless times from the wing last year, it would be smart to use Ramires as a center midfielder against Atlético, as both Ryan Bertrand and Raul Meireles made little impact when used in the center and you expect Ramires to be on form when it comes to big games.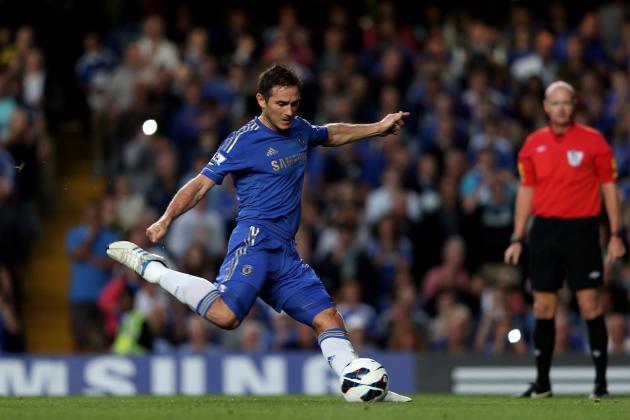 Mark Thompson/Getty Images

Roberto Di Matteo knows that Frank Lampard is still a very important player for Chelsea. Former coach Andre Villas-Boas tried to keep the English midfielder out of the team, along with the rest of the old guard, and that was one of the main factors in the Portuguese's sacking.
Di Matteo has a great mixture of young and old at Stamford Bridge. On one side, he has players like Eden Hazard, Oscar, and Gary Cahill, who are young, energetic, and will play a big part in the team's future.
Then there are the older, more established Blues like Frank Lampard, John Terry, and Ashley Cole, who are fan favorites and have more experience.
Lampard started the season with a penalty scored in his first two starts for Chelsea. Surprisingly, the midfielder only made a substitute appearance against Newcastle United. Nonetheless, you can expect him to be on the starting eleven in Monaco.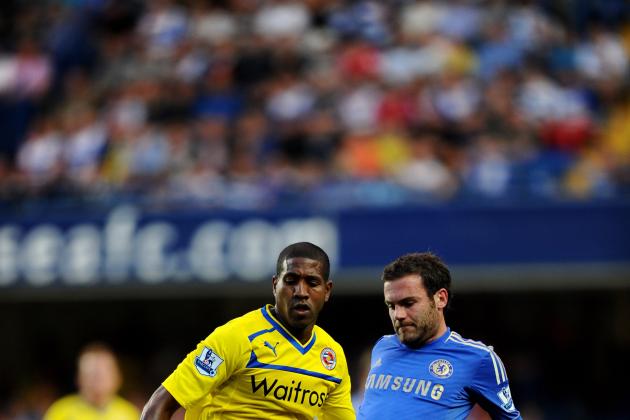 Mike Hewitt/Getty Images

It's difficult to decide where to put Juan Mata in Chelsea's line-up on a weekly basis. The Spaniard is a superb player, but it's hard to choose whether to play him on the wing or in the center.
Mata had his best game so far this season against Newcastle playing on the left wing. In his two previous games, he featured either in the center behind Torres or on the left of Chelsea's five-man midfield.
With Eden Hazard playing an even greater part in the Blues' attack, Mata must try even harder to link up in Chelsea's goals. Di Matteo should continue to deploy the Spaniard in different positions until he can get the best out of the 24-year-old.
For now, Mata should be played on the left wing.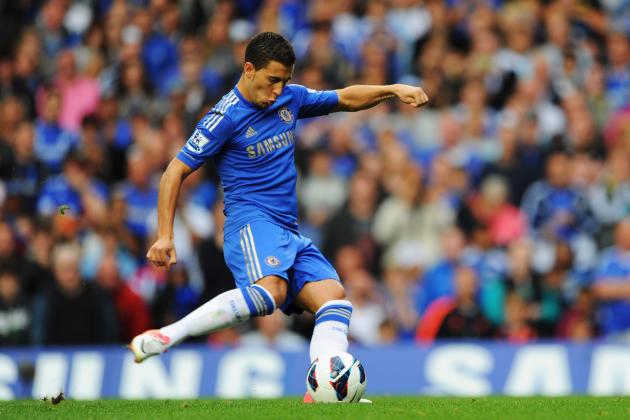 Michael Regan/Getty Images

Saying Hazard has been Chelsea's best player so far this season would be an understatement. The Belgian has been absolutely amazing in his first three EPL matches. He has already played a huge part in seven of Chelsea's goals (one scored, two penalties earned, and four assists).
Like Juan Mata, Hazard has been deployed all across the Blues' attacking line. Against Wigan Athletic and Newcastle, he played on the right (though different formations). Against Reading, he started as a central attacking midfielder.
No matter where you put him, Eden Hazard will play well. On Friday, it would be smart to put the Belgian on the right of Chelsea's attacking line.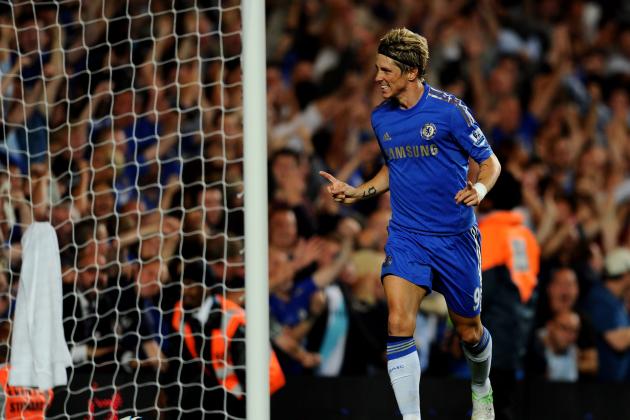 Mike Hewitt/Getty Images

While Torres' first league goal this season was an unfair, offside goal, his second was superb. Against Newcastle, the Spaniard looked like his old self as he scored from outside the penalty area from an Eden Hazard back heel.
Hazard has so far taken all the headlines, but it's hard to overlook Torres' contributions. He has already earned one penalty and scored two goals, and that is excluding his goal against Manchester City in the Community Shield.
It's too early to say that the 28-year-old has fully returned to top form, but he's close. A few goals against his former club Atlético Madrid would help Torres completely regain his confidence.