Fantasy Players Who Will Bust Your 2012 Team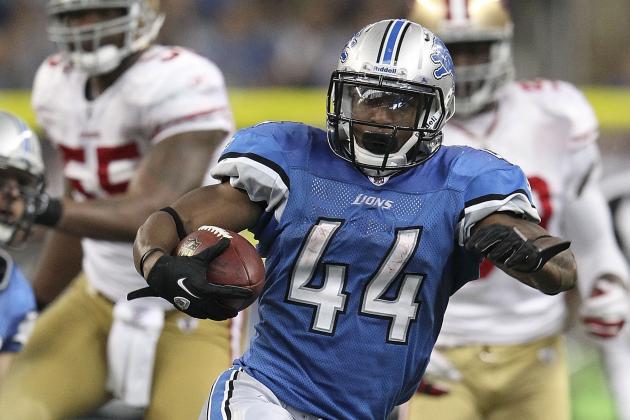 Leon Halip/Getty Images

This week (and a few days next week) is the pinnacle of the season for fantasy football drafts in 2012.
Friends against friends, co-workers against co-workers, strangers against strangers—regardless of the type of draft you are in, there is an inherent stress that sits in the pit of your stomach leading up to your draft time.
My following series of articles will hopefully assist you in those moments when you have nine seconds left for your pick and you are scrambling to make a decision.
The first segment of this series will be a focus on who should be avoided in your draft until you find yourself filling roster spots. These players should not be picked to fill your starting spots.
The draft this year has a lot of depth to it, and there are a lot better options out there to stack your team.
Begin Slideshow

»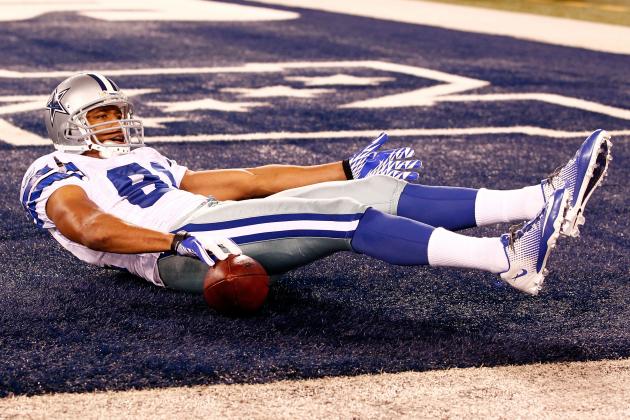 Jeff Zelevansky/Getty Images

A 2011 campaign will make Laurent Robinson one of the bigger busts of the 2012 draft. The Jaguars signed him this offseason from the Cowboys for a five-year, $32.5 million dollar contract.
There are a number of reasons why Robinson will slide in 2012. For one, Blaine Gabbert is no Tony Romo. Romo may have his flaws, but he isn't the deer caught in headlights like Gabbert is. Second, he had 11 touchdowns last year. The combined four seasons that preceded 2011? Four.
We also can't forget Justin Blackmon, who was a heavy target of Gabbert in the Week 3 preseason game.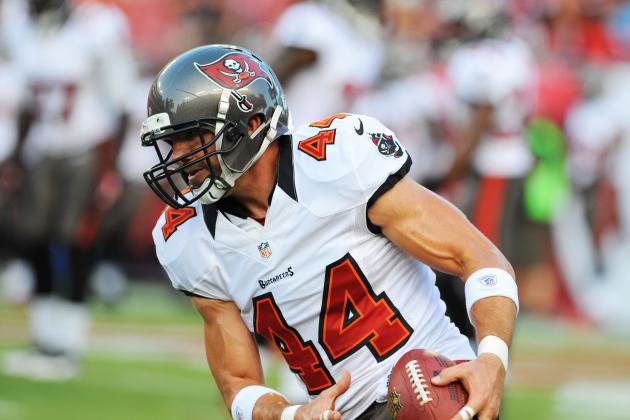 Al Messerschmidt/Getty Images

Even if Josh Freeman rebounds from the terrible season that was 2011, he will never be the Peyton Manning that Dallas Clark is accustomed to playing with. The only thing that Clark has going for him is the lackluster receiving options afforded to Freeman.
The thing to remember is that ever since Clark returned from injury, he hasn't been the same (regardless of Curtis Painter throwing to him or not). In the last two seasons, Clark has played in 17 games and only caught 71 receptions for 699 yards.
He is no longer a top-tier tight end, and is most likely not worthy of a starting spot. Clark should be reserved for a bye week fill-in at this point, until he proves otherwise.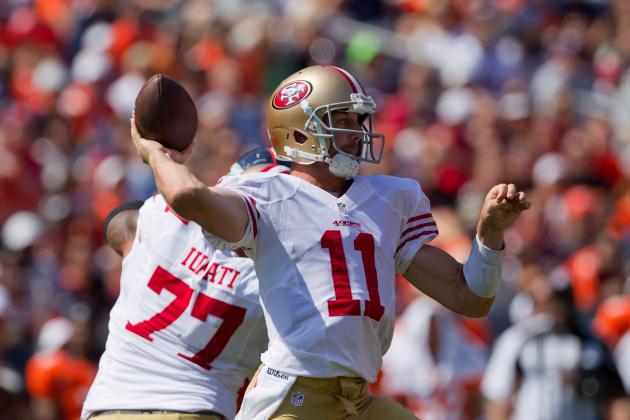 Justin Edmonds/Getty Images

Just because your team's defense powers you to the NFC Championship game does not make you worthy of a starting QB spot on a fantasy team. Yes, that is targeted at you Alex Smith. He will be drafted for a possible starting spot, but Smith can barely pass as your backup QB. Just review the following facts:
*Last season was the first season Smith broke 3,000 passing yards in his six-year career
*Last season was the second time he hasn't had double-digit interceptions. The other was in 2007 when he only started seven games
*2011 marked only the second season Alex Smith was healthy enough to start all 16 games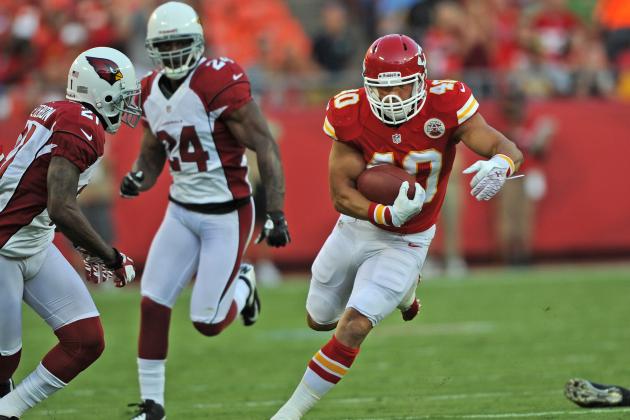 Peter Aiken/Getty Images

Peyton Hillis awed fans and fantasy owners alike in 2010 with his 1,654 all-purpose yards and 13 touchdowns. His draft stock went through the roof in 2011, but he failed to impress that year.
Hillis wasn't happy in Cleveland, and between his game play and off-field shenanigans, fantasy owners saw their first or second-round pick fall through the cracks. People will give Hillis a second chance in 2012 because he finds himself on a new team.
Be warned though: Jamaal Charles still holds his grasp on the starting RB role and it will take a lot for Hillis to dethrone him.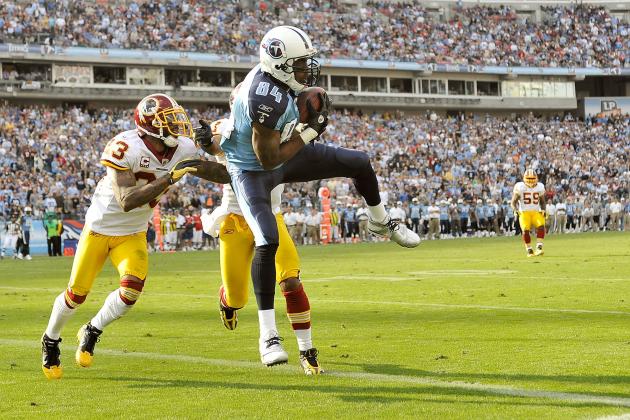 Grant Halverson/Getty Images

Randy Moss is one of the best NFL receivers of all time. But consider this: The man is going to be on the cusp of being 36 years old at the end of the season. He also didn't play in 2011. When he did play in 2010, he did so for three different teams for a combined 393 yards.
But that name will glisten on the draft board and tantalize you into picking him. Don't.
Even Crabtree and Manningham are better options at this point.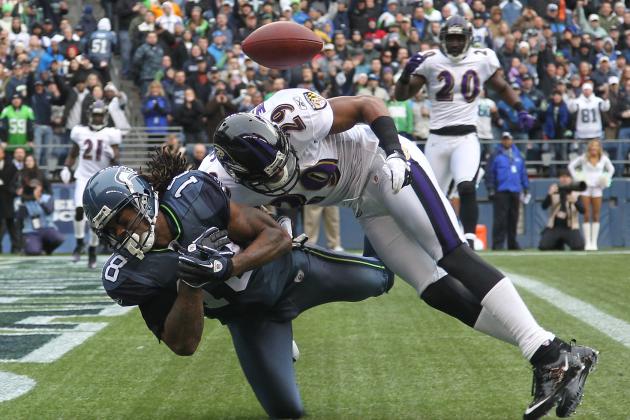 Otto Greule Jr/Getty Images

Sidney Rice emerged in 2009 as a legitimate receiver for the Vikings. Rice caught 83 passes for 1,312 yards and 8 TDs. In 2010 and 2011, he played a combined 15 games for less than 800 yards and half the touchdowns he scored in 2009.
Rice still seems to be an option for most fantasy owners as a starting WR. Not only do his numbers refute that, he also is working in a system where a third-round pick from this year's draft is his starting QB.
The other option? A quarterback who has been a backup for four years (Matt Leinart? Oh, Matt Flynn. That's right).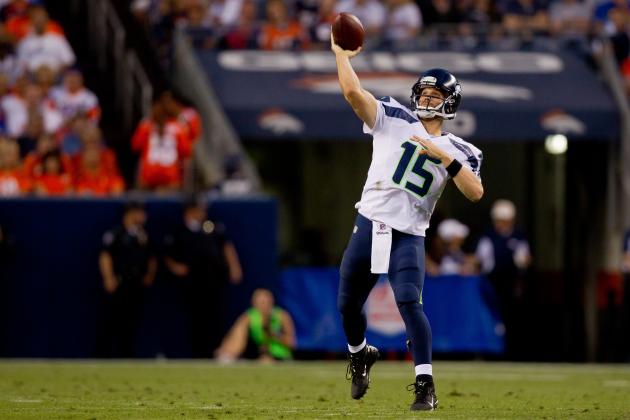 Justin Edmonds/Getty Images

Logically, discussing the Seahawks brings Matt Flynn onto the list. Seattle gave him a three-year, $26 million dollar contract this offseason. What did Seattle get for it? A former backup quarterback who is now...wait for it...a backup quarterback.
Flynn lost the starting role to a third-round pick in this year's draft—Russell Wilson, who has been stellar this preseason. I know I'm not the only one who saw failure in the near future for Flynn.
Flynn happened to put together two great starts in his career as a backup, and teams were ready to shell out money to have him. Even when Wilson cools off and Flynn gets his chance, he is not worth a spot as even a backup QB on your roster.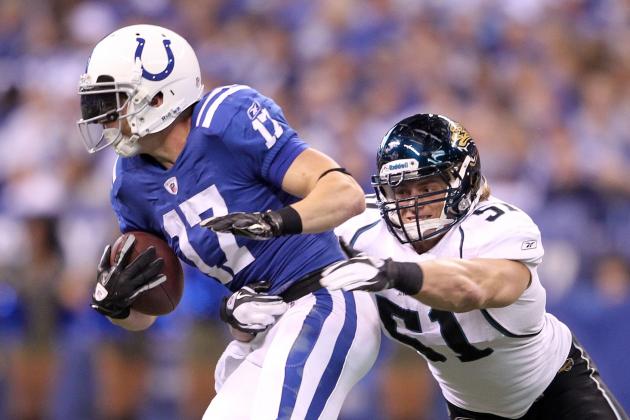 Andy Lyons/Getty Images

At the start of the preseason, I was riding high on Austin Collie. He looked like he had finally shook off those concussion symptoms, was poised to be the WR2 on the rebuilding Colts and seemed to be a favorite target of Andrew Luck in the first preseason game.
Then the concussion came, the fourth in the last two years, and his draft stock went with it. The word is that Collie will be ready for Week 1, but it won't be the same Collie as the start of preseason.
This Collie will have concern in the back of his mind of getting another concussion, the coaching staff will want him to play safe and limit his plays and Luck might be hesitant to throw to him.
I hope the best for Austin Collie, but advise you to stay away from him in your draft.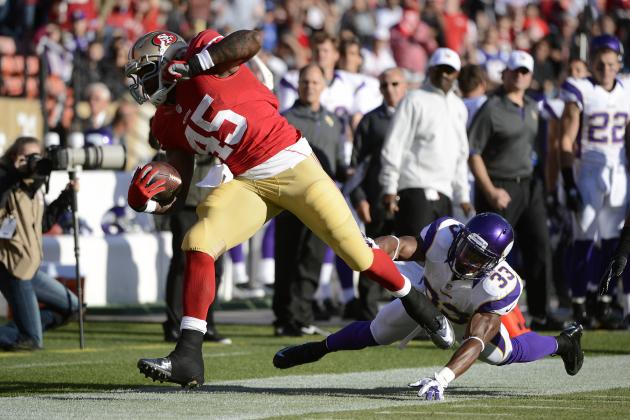 Thearon W. Henderson/Getty Images

Yes, Brandon Jacobs was the RB2 in the New York Giants offense. But he was a productive No. 2 back nonetheless, scoring seven rushing touchdowns and one receiving touchdown in 2011. Those numbers were also padded by Bradshaw's absence in four games of the 2011 season.
Now Jacobs finds himself in a crowded backfield, controlled by Frank Gore and second-year RB Kendall Hunter stealing carries. Jacobs may be utilized as a third-down back, but he has now entered his 30s and is on the downward end of his career.
If you must, pick up Jacobs in the very last rounds of your draft.
J. Meric/Getty Images

The Buccaneers don't like Blount. This is a well known fact. Knowing this, it was no surprise when the team drafted Doug Martin, a rookie out of Boise State with the 31st-overall pick.
Martin has also looked sharp in preseason, which is what made the decision as quick and easy as it appeared.
Blount will still share carries with Martin, but is no longer worthy of a starting spot on your team and is at best a late-round pick. There are better running backs to choose in a shared role (Michael Bush).