WWE Raw Live Results: Reaction and Review for August 27, 2012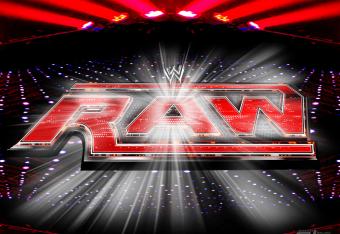 wwe-wallpapers.com

Welcome, everyone, to the live Raw blog where we cover all the action as it happens live on television.
Tonight is sure to be filled with big moments, as we already have a few things scheduled to go down on the show.
Triple H will address his future tonight when he returns for the first time since his match with Brock Lesnar to let us all know his plans for his career moving forward.
CM Punk's attack on Jerry Lawler will likely be talked about as well due to that moment seeming to turn Punk completely heel instead of being a tweener.
We could also see some more tag team turmoil tonight between any of the five teams involved in the brawl that happened during the last SmackDown.
During the blog we encourage readers to discuss and debate in the comments section, so please feel free to voice your opinion on what happens as it happens.
So, Bleacher Creatures, make sure to bookmark this page and come back tonight when the show goes live for full coverage and analysis.
I have to say that I have enjoyed tonight's show a lot more than recent Raws. The Daniel Bryan segments were absolutely genius. Harold needs to appear again.
There were a few good matches and the end of the Punk/Lawler match really solidified Punk as a heel.
Thanks for reading and please feel free to share your thoughts on the show below.
Punk grabs a mic after the match and goes back into the ring with a chain in his hand. He locks the cage door with the chain and a padlock.
Punk grabs Lawler and says he wants to hear him say he is the best in the world. Lawler says hell no and Punk lays into him with elbow after elbow.
Lawler is out and Punk grabs the mic to try and make him say it again. He keeps hitting elbow and this brings out Cena, who can't get through the door.
Lawler tells the crew to get the cage up so he can get to Punk. Punk keeps dropping knees to Lawler's head. This is a very vicious attack.
As the cage raises Punk bails and Cena goes in to tend to Lawler. The show ends with Punk leaving and Cena trying to get Lawler some help.
Punk vs. Lawler Part 2
Punk climbs the ropes and Lawler tries to go for the door but Punk stops him with a running dropkick. Punk climbs to the top but Lawler crotches him on the turnbuckle and goes for the door.
Punk barely catches him and continues to punish him with elbows. Punk starts singing a song about Lawler and Lawler runs him into the wall of the cage.
Lawler goes to work with right hands to Punk. He knocks Punk down with a clothesline and lays in with more punches before climbing to the second rope for the flying fist drop.
Lawler gets a near fall and I think Cole made a mistake thinking this match was for the title. I don't remember hearing that it was a title match at all.
Punk is bleeding heavily from his head and we haven't gone to black and white yet. This is a good sign.
Punk locks in the Anaconda Vice and gets Lawler to tap, but he continues to hold the submission while the ref pulls him off.
Winner: CM Punk
CM Punk vs. Jerry Lawler
Lawler is out first after the break for what has to be his first cage match in over a decade. Say what you will, but for someone who has done what Lawler has done for as long as he has, he is still a very spry dude for his age.
Cole tells us that CM Punk has moved up to the 12th longest reigning WWE champions spot with his close to ten month reign.
Punk is sporting Bears colors in Wisconsin, home of our rival Packers. I live near Chicago. I should have seen that earlier.
CM Punk says Jerry Lawler should take the first shot and he holds his arms open for Lawler to take a swing.
Lawler obliges and knocks Punk off his feet, sending him retreating to the corner to regroup. Punk and Lawler starts circling each other until Punk goes to work with kicks and knees to the gut.
Punk hits a neckbreaker and takes a moment to adjust his jaw from the punch he took.
We return from the break and Josh Matthews is revealing the results to the online poll. The winning match is a cage match.
AJ's music hits and she comes out to say that CM Punk will defend his title at Night of Champions against an opponent of her choice, and that opponent is John Cena.
Surprise, surprise.
Hey! They do have a cage already set up. I guess I didn't look hard enough.
David Otunga vs. Zack Ryder
The Masterpiece, oops, I mean David Otunga is out next. Kane has had the headset on for a full two minutes and has yet to say anything.
Ryder starts off with some strikes but Otunga takes him down easily and puts him in the corner to stomp a mud hole in him.
Cole is still standing about a yard from the announce table as he calls the match. Otunga keeps the pressure on with a chin lock, followed by a suplex for a near fall.
Haha! Cole brings up Harold from anger management class. Priceless.
Ryder starts to come back with a couple clotheslines, but Otunga pulls him from the middle rope to regain the advantage.
Ryder hits the Rough Ryder out of nowhere for the win.
Winner: Zack Ryder
After the match Kane gets in the ring and grabs Ryder by the throat, but then he changes his mind and attacks Otunga.
Ryder is already up the ramp looking confused as he holds his neck. Cole was great while yelling that Kane needs to remember what Doctor Shelby told him about breathing deep.
Punk is shown preparing for his match with Lawler before the break.
After the break we see a replay of Josh Matthews being hurled by Kane like a fish at a market. Kane's music hits and Josh Matthews is acting a little scared.
Matthews is standing up in case he has to run away. Kane circles the ring and Matthews takes off. This is interesting, Kane sits down at the commentary table and puts on a headset.
HA! Michael Cole tries to tell Kane the seat is taken.
Now it is clear why Kane is here. Zack Ryder is out next for a match and I think this will lead to Kane attacking him.
Orton and Sheamus vs. Del Rio and Ziggler Part 2
We return to see Orton in trouble as Del Rio throws him into the ring for Ziggler to get a near fall. Mr. Ziggles locks in a headlock.
Ziggler hits a knee to the gut for a near fall before tagging in ADR, who starts working over Orton's arm.
Orton continues to be decimated but he is able to get Del Rio outside of the ring and Orton makes the hot tag to Sheamus, who goes to work on a fresh Ziggler.
He knocks Del Rio from the apron, but is unable to hit White Noise. He settles for an Irish Curse backbreaker for another near fall.
Ricky Ricardo throws the MITB case to Ziggler but Orton hits Ziggler with his backbreaker to set up Sheamus for the Brogue Kick to get the win.
Winners: Randy Orton and Sheamus
Lawler is shown talking to John Cena about his match with CM Punk and Lawler is asking Cena to stay out of it.
Alberto Del RIo and Dolph Ziggler vs. Sheamus and Randy Orton Part 1
We see a replay of Del Rio making Orton tap clean to the Cross Arm Breaker. These social media updates from the ambassador are painful. I liked Charlie on Lost but this is getting old really fast.
Sheamus is the last man out for the match and he gets a slightly smaller pop than Orton received.
Orton and Ziggler begin things with Orton hitting an early shoulder block. I swear, I have typed that a match started with a shoulder block about a dozen times in the past two weeks.
Sheamus takes out Del Rio outside the ring and Orton hits a powerslam on Ziggler before ZIggler bails from the ring as we head to break.
When we return we see Jericho's music hit, but it is really Dolph ZIggler pretending to be Jericho. Ziggler gets on the mic and gloats about sending Y2J to the unemployment line.
Ziggler paraphrases one of Jericho's catchphrases to say we will never see him again. It looks like Dolph is teaming up with Alberto Del Rio for the next match.
Triple H says Brock Lesnar has made him question if he is done wrestling. A "You can do it" chant breaks out and it makes me miss when Rob Schneider was funny.
Hunter says he wish he could. He wants to say thank you to everyone. Triple H gives a nice speech about knowing how much the fans care about him and that is why he is always driven.
His voice cracks with sadness as he continues thanking us for letting him do what he loves to do for so long. He drops the mic and the crowd claps for him.
I don't recall him actually saying he was done. He danced around it for a bit, but he seems to be acting like he is retiring.
A "Thank you Hunter" chant breaks out as he gives half a pose to the crowd. His broken arm kept him from doing the full pose.
He stops on the ramp to take a last look at the crowd as he heads to the back.
So is he retired or not?
Justin Roberts uses every nickname Triple H has when introducing him after the break. Trips has a cast on under his shirt. The shirt is white so it is hard to tell from some angles.
Cole and Matthews are staning out of respect. I wonder if he is going to try and sell a retirement angle tonight?
A Triple H chant starts up as he walks around the ring. He doesn't say anything for a minute and the chant gets louder.
He finally speaks and says everyone knows if he is going to retire. The crowd chants no. Hunter talks about having two goals, making a memory and to retire before the business forced him to retire.
He starts to get a little weepy when he says he is at a crossroads in his career. He says he never wanted to be that guy who held on too long. It sounds like he is describing Ric Flair right now.
He gets the crowd hyped up by saying he wants to come out here and say he is the game and he will kick Brock's ass.
Bryan freaks out after the match. I guess the classes didn't work.
Finally. Cole says Triple H will be here after the break to finally tell us what he is going to do.
R-Truth vs. Daniel Bryan
Bryan comes out using some breathing techniques to control his anger. Some of the crowd is chanting Yes at him and he is calmly saying No back to them.
R-Truth gives Bryan a fist bump to show respect. They start off trading hammerlocks and Bryan takes Truth down with a headlock.
The crowd starts chanting goat face and Bryan tries to control himself. Bryan fist bumps little Jimmy, but he follows up with a severe attack to Truth with several kicks in the corner.
Truth comes back and hits some signature offense for a near fall. Truth back drops Bryan out of the ring and he follows him outside.
Truth grabs a mic and says "Yes Little Jimmy, I know where we are. We are in Milwaukee." to make reference to when he said the wrong city in Wisconsin once during his old intro.
Truth tosses the mic to Bryan, who starts yelling No at the crowd. Bryan gets counted out while he is having a screaming match with some fan at ringside.
Winner: R-Truth
We return from commercial and Cole throws right to another Triple H video package. They should just call this "Triple H appreciation night."
After the vid R-Truth comes out with Little Jimmy and Kofi Kingston. I like how Kofi is always wearing a suit when he is not wrestling these days. It makes him look more like a champion.
I just rewatched the third anger management video again during the break. I cannot stop laughing at Kane's rundown of his life story.
Sin Cara and Clay celebrate with some kids from the crowd after the match and Cara looks like he has less rhythm than Vickie Guerrero.
Sweet. A third anger management video is shown. The instructor asks Kane to take off his mask, but he just takes off the top one and his red mask is still on.
Kane says he is the Devil's favorite demon. The instructor asks Kane to share something from his childhood. Bryan says this was a bad idea.
Kane quickly runs through the known history of his life so far in a very comedic way. This is priceless. He brings up Katie Vick.
Hahaha. He even brings up an unnatural obsession with torturing Pete Rose. The instructor says he wants everyone to make a craft and Bryan gets pissed.
Harold tells Kane he liked that he shared his story. Harold really grew on me.
Those segments were some of the best non-wrestling segments WWE has produced in years. Bryan sold it like a champion, Kane was amazing in that last video and Harold was, well, Harold.
I thought I would hate those segments, but they are making this show really entertaining.
Brodus Clay and Sin Cara vs. Damien Sandow and Cody Rhodes Part 1
We return at tonight's half way mark with Rhodes in control of Sin Cara. Rhodes hits a running knee for a near fall before tagging in Sandow.
Sandow hits hit Latin elbow drop for another near fall. Cody tags back in, but Cara is able to knock him down and make the tag.
Clay comes in and starts taking Rhodes apart. Sandow breaks up a pin attempt from Clay and then he attacks the knee of Clay.
Cara low bridges Sandow and takes him out with a diving splash. Rhodes goes for the Disaster Kick but Clay hits a big headbutt and his running splash for the pin and the win.
Winners: Sin Cara and Brodus Clay
Thank you, Damien Sandow for making this show more interesting with your promo. Sandow says he has finally found someone he can have an intelligent conversation with.
Rhodes comes out and trashes Milwaukee and Sin Cara. I guess the match is after the commercial.
After the break Cole and Matthews plug the WWE app, which apparently had a record breaking one million downloads.
Brodus Clay is out next with the Funkadactyls. Lets hope that this will also mean a Damien Sandow appearance.
At least Cole says he can't believe he is talking about the Cobra like it is real. Before the break Cole plugs Triple H's appearance again.
Heath Slater vs. Santino
Slater comes out for his match and a tout is shown where he says he will keep on winning. Santino comes out to face him.
Santino tries to take Slater down and Slater laughs, but Santino keeps pushing and Slater eventually goes down.
Santino mocks Slater a little and Slater shows him how to dance. Santino mimics him and Slater takes him down and starts stomping on him.
Cole says Slater is an accomplished musician because there is nothing else to do in West Virginia.
Slater slingshots Santino's neck into the bottom rope for another near fall. Slater gets on one turnbuckle, but then realizes Santino has rolled across the ring so he moves to another. Santino rolls again and when Slater gets down Santino rolls him up for a near fall.
Santino hits a few signatures before taking out the Cobra sleeve. Duke Silver's saxophone chimes in and Aksana comes out to distract the Cobra. Are you kidding me?
Santino still hits Slater with the Cobra and gets the win.
Winner: Santino
We return to another anger management class with Daniel Bryan. Harold is talking about his boss talking credit for his work. Harold has a valid complaint.
Bryan says he has it worse than Harold. The instructor says his last patient has arrived and Kane walks in. Bryan says Harold should now see what he goes through.
Kane sits next to Bryan and Bryan just stares at him, shaking his head. I am loving these segments. Bryan is genius, and Harold is OK too.
Cole says he has breaking news from AJ. CM Punk vs. Lawler is going to have the WWE Universe vote on the type of match they will have.
The choices are #WWETables #WWECage or #WWENoDQ.
I didn't see a cage suspended from the arena, so I wonder if they have one they can just throw together.
Another highlight video airs for Triple H.
Miz vs. Cena Part 2
When we return we see Miz in control of Cena and Josh Matthews is on commentary with Cole.
Miz misses a clothesline and Cena takes advantage with a big bulldog for a near fall. Miz kicks Cena in the face and then hits a running kick for a two count.
Miz hits his signature corner clothesline before a diving axe handle for another two count. Cole brings up how Miz is in The Marine 3 and Cena was in the original.
Cena counters a headlock into a suplex, but Miz immediately hits a neckbreaker/backbreaker combo for another near fall. Miz hits another running boot to the face for a two count.
I like that Miz is in control for most of this match, because you know he probably won't win so he might as well look strong as a competitor.
Miz goes for another running boot but Cena reverses it into a STF, but Miz makes it to the ropes. Miz hits an amazing looking DDT while Cena is on his knees for another two count.
Miz plants Cena with a slam after they both break out of the other's finisher. Miz is circling like a shark, but Cena avoids the clothesline and starts hitting all his signatures.
Cena hits the AA for the pin and the win.
Winner: John Cena
This article is
What is the duplicate article?
Why is this article offensive?
Where is this article plagiarized from?
Why is this article poorly edited?