WWE Night of Champions 2012: Ranking the Credibility of Every Champion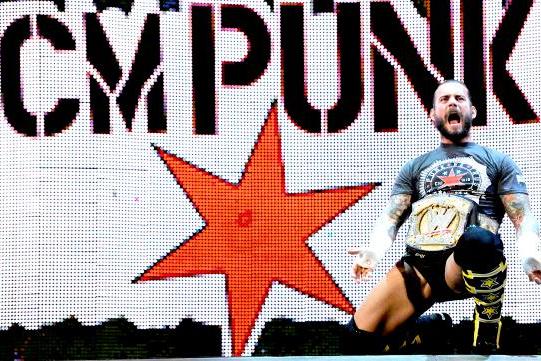 Credit: WWE.com
Since 2007, Night of Champions has been the one annual pay-per-view in which every championship in the WWE is defended. This year's event will be no different.
Come September 16, no champion will be exempt from defending his or her title. CM Punk's nine-month reign as WWE Champion will once again be tested, while newly-crowned United States Champion Antonio Cesaro will find himself in his first PPV title defense.
As Night of Champions quickly approaches, let's take a look and rank the legitimacy of every champion in the WWE.
Begin Slideshow

»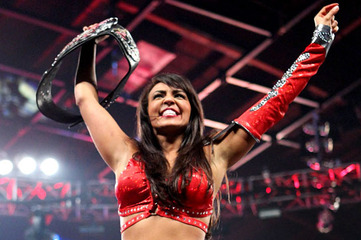 Credit: Flickr.com
After being sidelined with an injury for a year, Layla returned at Extreme Rules to replace Beth Phoenix in the WWE Divas Championship match. That night, Layla would defeat Divas Champion Nikki Bella for the title.
What has Layla done in her four months as Divas Champion? Her feud with Beth Phoenix was more of a series of matches. Her successful title defenses against the dominant Phoenix were certainly impressive, but her reign has still yet to click.
Layla's lack of a legitimacy as champion can be partially attributed to the lack of legitimacy of the women's division in the WWE. How can fans expect much from Layla if they can't expect much from the women's division as a whole?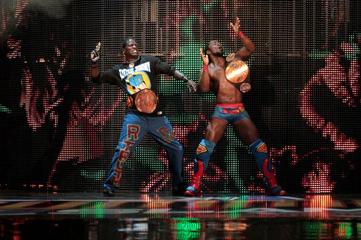 Credit: WWE.com
Like Layla, R-Truth and Kofi Kingston's problem is that they are the champions of a poor division. They could be ranked higher on this list if the division could produce more legitimate contenders to challenge them for the championships.
However, there is more promise for the tag team division improving than there is for the Divas division. With the rise of teams like the Prime Time Players, it's only a matter of time before a team can really give Kingston and R-Truth a run for their money.
On top of being stuck in a lousy division, R-Truth and Kingston also have the stigma of being a random pairing of singles wrestlers rather than an actual tag team. They have good chemistry together, but there is no storyline backing their pairing.
If they can't be viewed as an actual tag team, how can they be seen as legitimate WWE Tag Team Champions?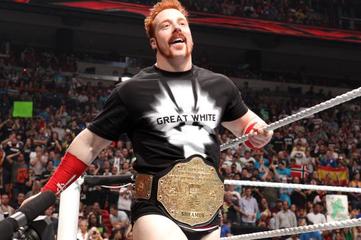 Credit: WWE.com
Sheamus has been World Heavyweight Champion since his historical 18-second victory over then-champion Daniel Bryan. However, the dominance of his reign has been on a steady decline since WrestleMania.
To say that Sheamus hasn't been challenged in his feud with Alberto del Rio is an understatement. Del Rio has been consistently portrayed as a weak heel that can't get it done on his own. In their first singles encounter at Money in the Bank, Sheamus decisively defeated the "Mexican Aristocrat."
His credibility as champion took a big hit at SummerSlam when they gave del Rio an out for losing. For his size and brute strength, the "Celtic Warrior" should be making short work of contenders as weak as del Rio.
Instead, he chooses to bend the rules to defeat challengers. Until Sheamus meets a credible challenger with a clean, decisive win, his spot on this list will remain low.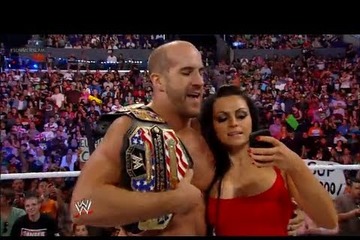 Credit: article.wn.com
Antonio Cesaro has been on a roll since his debut. Prior to defeating Santino Marella for the United States Championship in the SummerSlam pre-show match, Cesaro pinned Marella on back-to-back editions of Smackdown.
Cesaro has potential. These next few months will make or break his credibility. If he stays stuck in this ridiculous feud with Marella, he may be doomed. If he can move on to having a credible babyface chasing him, then there is no doubt that Cesaro will become the most credible United States Champion in a long time.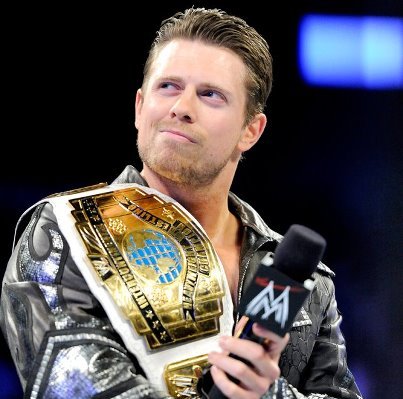 Credit: Ringsidenews.com
After a two-month hiatus, The Miz returned to action as the fifth competitor in the WWE Championship Money in the Bank contract match. He continued to make a splash by defeating Christian for the Intercontinental Championship two weeks later on the 1,000th episode of Monday Night Raw.
At SummerSlam, Miz pinned Rey Mysterio to successfully retain the title. This is a nice change of pace from when he was WWE Champion in 2010 and rarely won matches in a clean fashion.
Even though Miz hasn't been in the WWE Championship picture in a while, he is still regarded as a main event talent. Because of that, he has the "big fish in a little pond" feel as Intercontinental Champion. Combine that with his convincing mic work and strong wins, and Miz can be considered as one of the most credible champions in the WWE.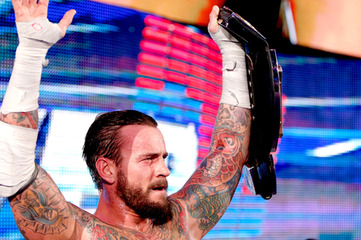 Credit: WWE.com
CM Punk is the most credible champion in the WWE right now.
Over the course of the last nine months, Punk was challenged by Chris Jericho, Daniel Bryan, Kane and John Cena. He defeated them all. His matches haven't closed every pay-per-view, but they will go down as some of the greatest matches. Any installment of CM Punk vs. Daniel Bryan from earlier this year could contend for the "Match of the Year" honor.
Punk's title reign has it all; the past nine months of compelling stories and consistently phenomenal matches have defined credibility.
The only thing that was holding back Punk's credibility as champion was that he was still treated as second to John Cena. Now that he's a heel, Punk is second-best to no one. He will only further solidify himself as the most credible and dominant champion in the WWE today.
Michael Prunka is a Bleacher Report Featured Columnist. To stay up to date with his WWE and NHL commentary, you can like his Facebook page, follow him on Twitter and follow him on Tout.