WWE Opinion: Pros and Cons of Sheamus vs. Alberto Del Ro at Night of Champions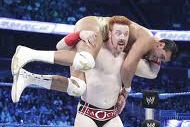 At the most recent episode of SmackDown, Alberto Del Rio defeated Randy Orton by submission to once again become the No. 1 contender to Sheamus' World Heavyweight Championship.
In a rivalry that really started at Over the Limit, these two have feuded for what seems like forever. However, while I'm not a huge fan of these two locking up yet again, it isn't all bad.
With the bad, there is often good, and in this situation, there are a few things to cheer about...
Begin Slideshow

»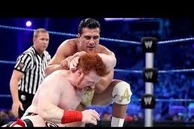 Despite facing off on numerous occasions, it seems that Sheamus and Del Rio always pull off a solid match. The Great White's "brawler" persona combined with the new ruthless style of Alberto work well together as it combines for fast paced, hard hitting fights.
Although most people have dreaded another rematch between these two, there is no doubt they are capable inside the ring. I'm certainly not promoting another rematch, but it isn't the worst thing in the world to see these two step in a ring and go one-on-one.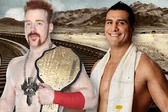 When the rivalry between these two first ignited, I was fine with it. While I don't think Alberto Del Rio is a capable main event, Sheamus needed some competition, and the Mexican aristocrat could help Sheamus' reign as champ go over with the fans. However, when these thoughts entered my mind, I was expecting a one and done at No Way Out. However, that didn't happen.
After missing No Way Out due to a concussion, Del Rio fought Sheamus at Money In The Bank, Summer Slam, and now Night of Champions. The rivalry was stale weeks ago, yet WWE keeps shoving this rivalry down our throats.
Sometimes, long feuds are the right move. However, in this case, it is wrong on so many levels.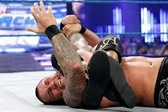 In Del Rio's first reign as WWE Champion, he was made out to look extremely weak and the entire thing turned into a major flop. However, it seems as of recent, WWE has had a change of heart, as Alberto has been made out to look nearly unstoppable.
First off, he lost to Sheamus due to a missed call by the official, as his foot was under the rope. Secondly, he beat Orton cleanly on SmackDown. However, it wasn't just any old victory. He made the Viper tap out in order to become No. 1 contender again. It seems as if Del Rio is starting to pick up momentum, and WWE is starting to once again build him up as a viable contender.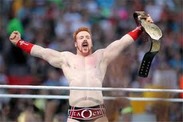 Despite what I said in the last slide, I doubt Del Rio will pull off the impossible and walk away victorious as World Champion. Sheamus just can't be beaten right now and I doubt things will change at Night of Champions.
In my opinion, if WWE really wanted to put the strap on Del Rio, it would have happened already. Sheamus' reign may be stale, but I doubt WWE will pull the trigger on another title reign for Del Rio. Even with Ricardo there to help out, third time will not be a charm for Alberto Del Rio has his "destiny" to become World Heavyweight Champion.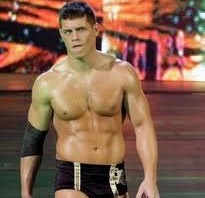 My biggest issue with this rematch taking place is the numerous other options WWE could have decided on. Christian, Cody Rhodes, Daniel Bryan, and Randy Orton would have been much better choices, just to name a few.
Del Rio's time as the No. 1 contender has run its course, and it is time for a new guy to step up. In my opinion, Cody Rhodes is the perfect guy to take the reigns, but WWE obviously doesn't see it the same way. Sheamus' region should end soon, but Del Rio won't be the guy to take the title off of him. WWE is better off using a much more suitable opponent, and they have a long list too choose from. Alberto had his time at the top, but he needs to step aside, as there is more competition out there.