NHL Trades: Players Washington Capitals Could Deal Before the Season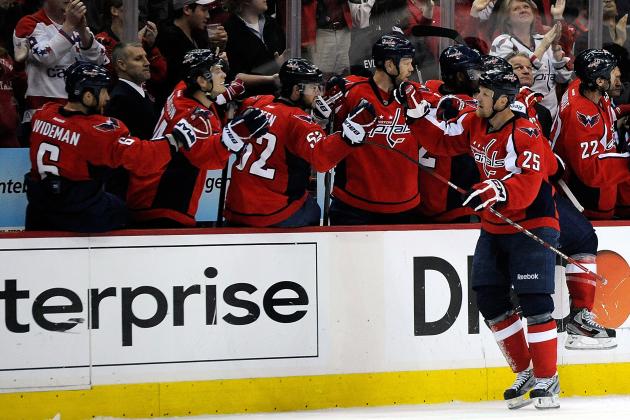 Patrick McDermott/Getty Images

As we approach September without a new Collective Bargaining Agreement in place, teams across the league are in a difficult situation. They are hesitant to negotiate new contracts or discuss potential trades until a new CBA is in place.
That being said, once a new CBA is hammered out, the floodgates on the NHL's trade market will open. There should be at least a handful of deals executed involving big-name players.
The Capitals, like many other clubs, will be looking to improve in a number of areas. They appear to be in need of at least one more experienced defenseman, and potentially another scoring winger to compensate for the loss of sniper Alexander Semin.
In order to do so, the Caps will be forced to part ways with an attractive asset. Fortunately for George McPhee, the team is relatively deep at each position, and has a wealth of desirable prospects that could be of interest to potential trade partners.
With that in mind, here are a handful of Capitals who could be donning a different NHL uniform when the puck finally drops on the 2012-13 season.
Begin Slideshow

»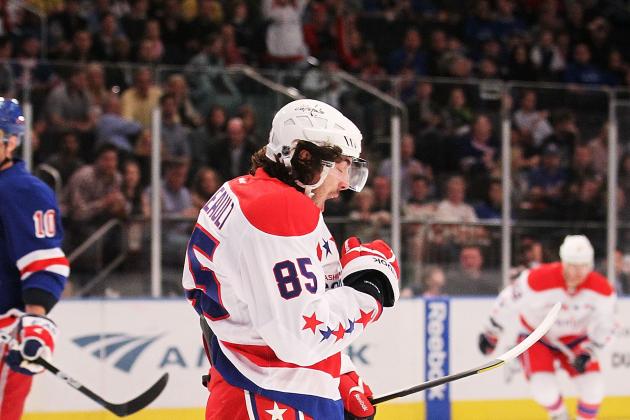 Nick Laham/Getty Images

With the additions of Wojtek Wolski, Joey Crabb (and the eventual arrivals of Stanislav Galiev, Filip Forsberg and Evgeny Kuznetsov), Mathieu Perreault's future in Washington is increasingly uncertain.
As a diminutive yet skilled forward, Perreault has been a reasonably productive secondary scorer for the Caps since making his NHL debut in 2009-10, and is coming off a breakout year that saw him pot 16 goals and 30 points.
Unfortunately, on a team with Stanley Cup aspirations, Perreault is not a top-six forward. He isn't enough of a physical presence to be an effective bottom-six guy (especially with Brooks Laich, Jason Chimera, Joel Ward, Matt Hendricks, Jay Beagle and Crabb around).
He's been a spark plug and fan favorite in Washington, but on a team in need to an injection of offensive, Perreault could be an attractive asset.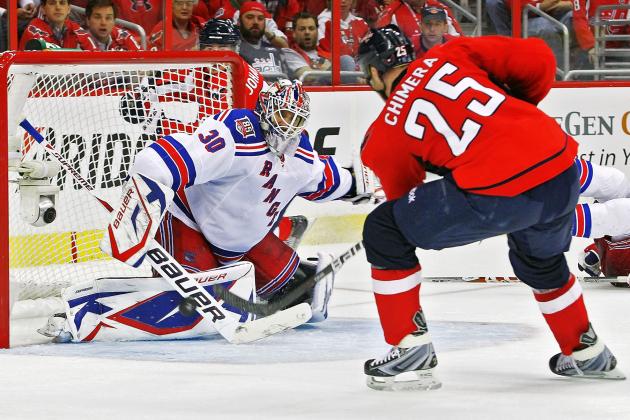 Len Redkoles/Getty Images

McPhee certainly wouldn't want to have to give up Jason Chimera in a deal, because the hard-charging speedster has been one of the Caps' most consistent forwards since coming over from Columbus in 2009-10.
However, Chimera's value is at an all-time high. The 33-year-old notched career highs of 20 goals and 39 points during the regular season, and tallied another four goals and seven points during the Caps' two-round postseason run.
A solid foot soldier, Chimera is, as The Hockey News puts it, "a quality checking winger with great speed." If McPhee is on the market for a veteran presence on the back end, Chimera could be packaged off in return, as he'd be a solid complementary player on a contending team.
Patrick McDermott/Getty Images

Just three seasons ago, Jeff Schultz was the recipient of the NHL's Plus/Minus Award, and the gangly young defenseman appeared well on his way to becoming a solid top-four rearguard.
Since then, Schultz's numbers and ice time have dropped dramatically, due in large part to Mike Green's declining offensive production and injuries. Schultz and Green once formed Washington's go-to pairing of the present and future, but that distinction now belongs to John Carlson and Karl Alzner.
At 26, Schultz still may blossom into a legitimate top-six defenseman, but as of now, he remains a fringe player in the Capitals' lineup, and is far too often a liability in his own end.
There may not even be much of a market for Schultz at this point, but if Washington were to execute a trade that would bring in a veteran with an expensive cap hit, Schultz could end up going the other way. A change of scenery would likely benefit both parties, as Schultz has seemed to lose confidence progressively since his breakout season in 2009-10.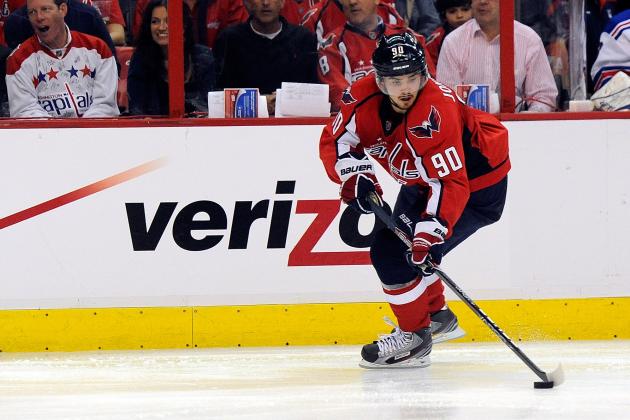 Patrick McDermott/Getty Images

For the past five seasons, the Capitals have been blessed with an impressive crop of young offensive prospects. Many, such as Nicklas Backstrom; Alex Ovechkin; Alexander Semin; Tomas Fleischmann; Brooks Laich, and Marcus Johansson have developed into solid top-six forwards at the NHL level.
Unfortunately, the Caps still haven't been able to win by stockpiling skilled forwards. Over time, they've waved goodbye to many of their young forwards in order to make room for grittier veterans, and Marcus Johansson may be the next to go.
At 21, Johansson is a very valuable asset, and it would take a lot for another team to even come close to acquiring the young Swede's services.
A great skater, Johansson has the speed and awareness to be a solid two-way center, with an upside of 50-60 points if playing on the Caps' top two lines.
Still, Johansson was a disappointment during each of the Caps' past two postseason runs, and has shown a tendency to get intimidated and overwhelmed against big, physical opponents.
He's got the potential and tools to be a very effective second line center, but if the right offer comes about, he's probably the one top-six forward the Caps would be willing to deal.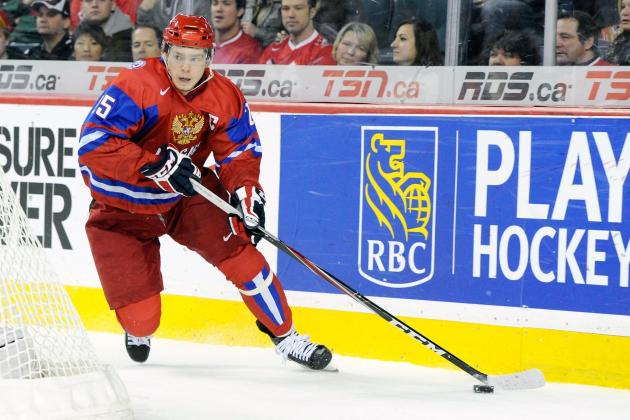 Richard Wolowicz/Getty Images

It's highly unlikely that any team will be putting together an offer enticing enough for McPhee to deal the franchise's most prized prospect since Nicklas Backstrom. However, as The Hockey News suggested in June, the Capitals may not be willing to wait forever for Evgeny Kuznetsov to come to North America.
Kuznetsov is as good a prospect there is, and his performances at the World Juniors and in the KHL have shown how special he is.
Though he's under contract with the KHL until 2014-15, teams looking for a surefire offensive star will consider dealing for Kuznetsov's rights, especially if their clubs are focusing on the future rather than the present.
Kuznetsov won't be shopped, and won't come cheap, but McPhee must be slightly concerned about when his top prospect will be willing to begin his NHL career.