10 Top Prospects Who Could Be Instant X-Factors in the 2012 MLB Playoffs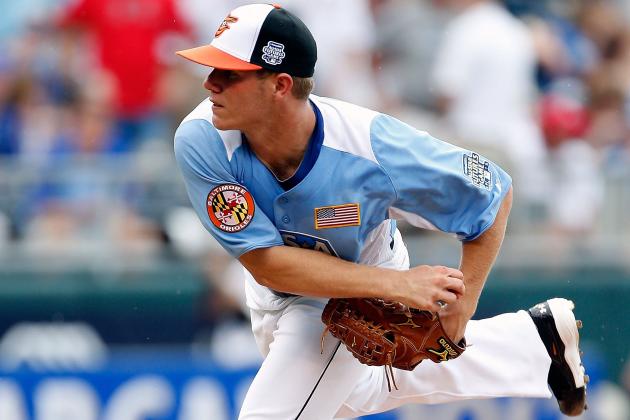 Jamie Squire/Getty Images

Less than one week away from Sept. 1, when the active roster expands from 25 to 40 players, teams are evaluating their prospects to determine who deserves a promotion and can help over the final month of the season.
This season, it has felt as though every top prospect has reached the major leagues. As we know, that's far from the truth, as there are countless prospects, both position and pitching, capable of making an impact in September—and for those teams that reach the postseason, October.
Here is a look at 10 prospects—some have briefly appeared in the major leagues this season—poised to contribute in the playoffs.
Begin Slideshow

»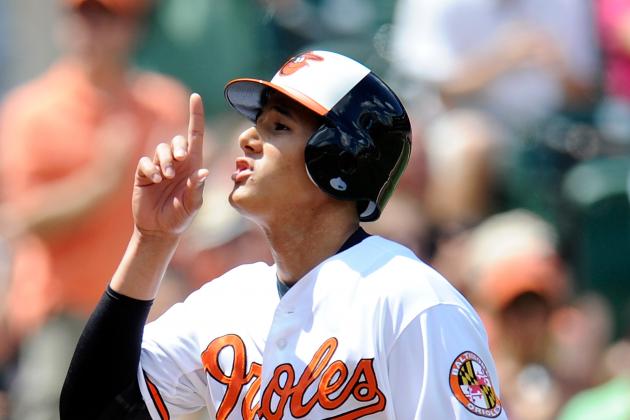 Greg Fiume/Getty Images

2012 Stats (AA): .266/.352/.438, 42 XBH (11 HR), 13 SB, 70 K/48 BB (109 G)
MLB: .259/.273/.556, 8 XBH (3 HR), 12 K/1 BB (15 G)
For the first time in, well, a long time, the Orioles are realistically in the playoff race. With Manny Machado's promotion, the organization is potentially giving him two months of major-league experience during the biggest, and most important, stretch of the 2012 season. His glove is a significant upgrade defensively at third base, while his bat will offer at least enough production to keep him in the lineup on a daily basis.
Along with Dylan Bundy, Machado is a future face of the Orioles franchise, and his aggressive promotion marks an exciting change in the team's short- and long-term outlook.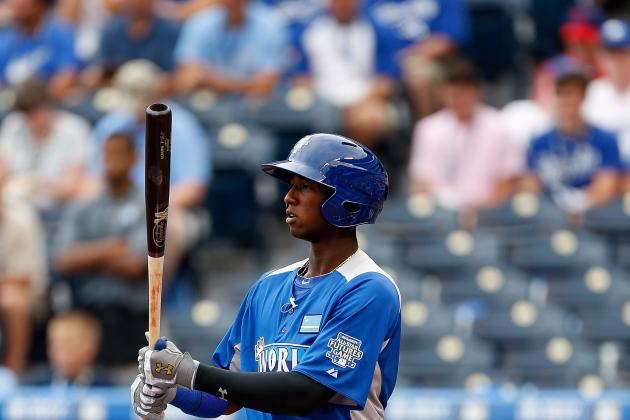 Jamie Squire/Getty Images

2012 Stats (AA): .284/.369/.458, 47 XBH (14 HR), 62 RBI, 16 SB, 78 K/64 BB (122 G)
The top position prospect in the minor leagues, Jurickson Profar has the potential to be a superstar given his natural ability as a switch-hitter and defensive prowess at short. While he's still young and would benefit from more experience in the minors, Nolan Ryan has suggested that they may recall him this season—possibly even in the near future. And don't expect him to be promoted into a reserve role; the Rangers want Profar to play every day.
Nick Laham/Getty Images

Minors (AA, AAA): 9-5, 1 SV, 79.1 IP, 3.29 ERA, .211 BAA, 71 K/27 BB (41 G)
Drafted by the Yankees in the 15th round in 2010, Chase Whitley has progressed quickly through the Yankees' system. With unorthodox arm action and a deceptive delivery, the right-hander's fastball only works in the high 80s/low 90s and lacks significant late movement. However, both his slider and changeup grade out as above-average-to-plus offerings, and he commands both pitches well.
Although he's only striking out 8.05 batters per nine innings this season, he also induces ground-ball outs at a favorable rate (1.23). If Joba Chamberlain is ultimately demoted, Whitley may be the first to fill his spot.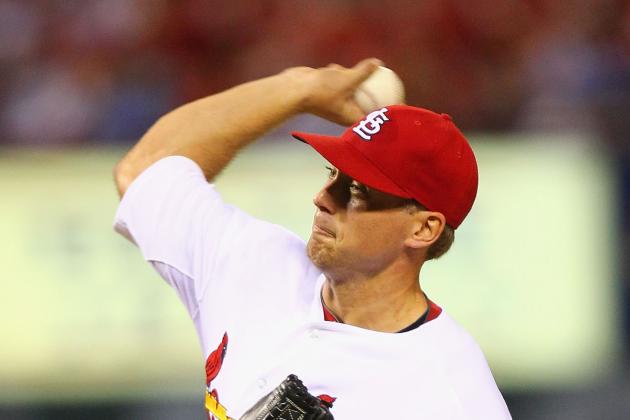 Dilip Vishwanat/Getty Images

2012 Stats (AA, AAA): 8-6, 109 IP, 2.97 ERA, .203 BAA, 104 K/42 BB (20 GS)
MLB: 4.2 IP, 3.86 ERA, .222 BA, 4 K/2 BB (5 G)
With a sinker that reaches the upper 90s, it's no surprise that Trevor Rosenthal has ascended through the Cardinals' system so quickly—touching 100 mph in his big-league debut. He's since been reassigned to Triple-A to resume work as a starting pitcher. However, with both an arm and arsenal like Rosenthal's, he'll be back up come Sept. 1 and be a legitimate weapon for the remainder of the season.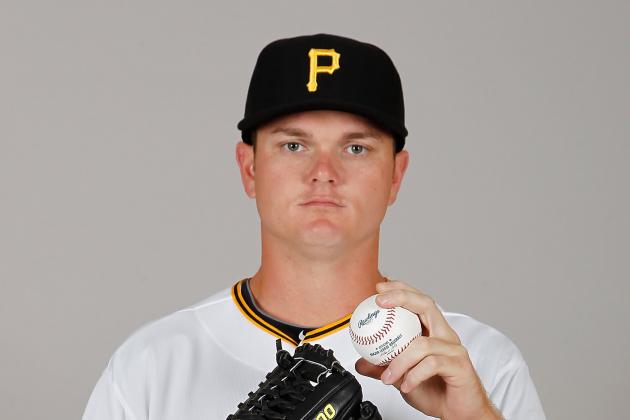 J. Meric/Getty Images

Triple-A: 9-6, 134.1 IP, 3.82 ERA, .191 BAA, 134 K/66 BB (27 G; 25 GS)
MLB: 1 IP, 2 H, 3 K (1 G)
A thick left-hander, Justin Wilson boasts a fastball with some late life, along with an above-average curveball. There's also some deception in his delivery, which can be attributed to his 134 strikeouts in 134.1 innings this season. His command is still inconsistent, and he walks more than desired; therefore, using him in a bullpen role in the major leagues may be a better fit.
Wilson was called up for one game this month and made his major-league debut out of the Pirates' bullpen. Although he allowed two hits, the southpaw did fan three batters and should work more crucial innings as the Pirates fight for a playoff berth.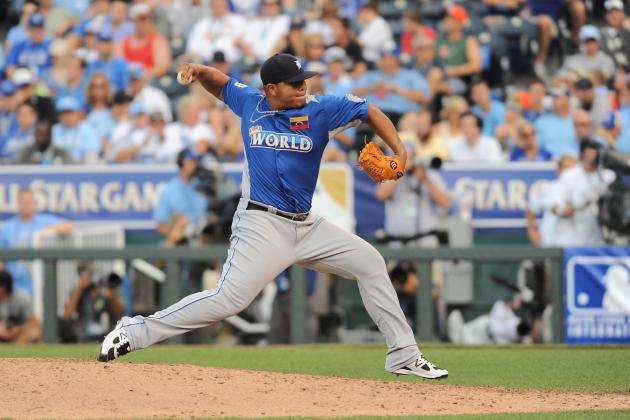 Denny Medley-US PRESSWIRE

2012 Stats (A+, AA, AAA): 50 IP, 28 SV, 1.62 ERA, 1.08 WHIP, 64 K/24 BB (49 G)
Recently promoted to Triple-A, Bruce Rondon has the potential to make a significant impact out of the bullpen—immediately. Boasting a fastball that works in the 99-to-102 mph range, the right-hander was designed for a late-inning relief role. Who knows? He could even get a look as closer down the stretch.
Rondon figures to play a crucial role in the Tigers' 2013 bullpen, as he's a cheap power arm capable of closing. If he performs well in September, they could even look to deal Jose Valverde this offseason and instate Rondon as closer.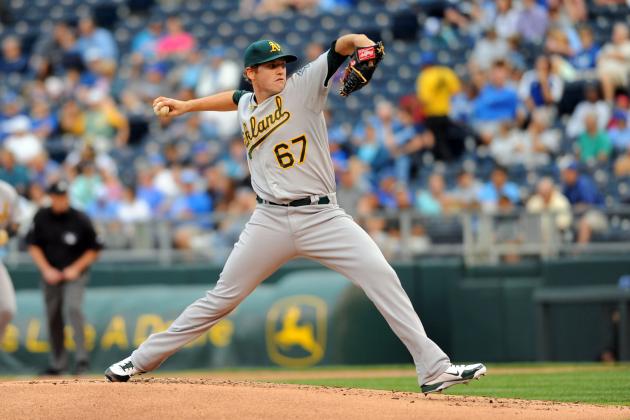 Denny Medley-US PRESSWIRE

2012 Stats (AA, AAA): 8-6, 143.1 IP, 2.57 ERA, .196 BAA, 179 K/40 BB (23 GS)
MLB: 1-0, 17 IP, 3.18 ERA, 1.18 WHIP, 6.4 K/9, 2.1 BB/9 (3 GS)
Drawing little consideration as a legitimate pitching prospect headed into the 2012 season, Dan Straily has emerged as one of baseball's top young arms thanks to continued dominance at both Double- and Triple-A. With a three-pitch mix of above-average-to-plus offerings, the right-hander has dealt his way to the major leagues and seems the most capable of filling the rotational spot forfeited selfishly by Bartolo Colon.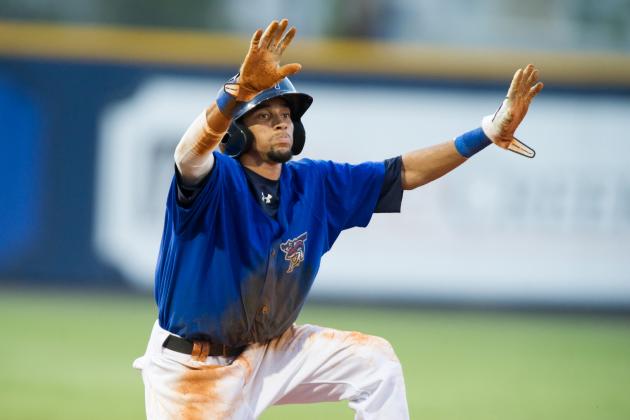 Michael Chang/Getty Images

2012 Stats (A+, AA): .318/.418/.431, 108 R, 155 H, 37 XBH (14 3B), 150 SB (36 CS), 106 K/83 BB (126 G)
In case you haven't read anything baseball-related over the past week, Billy Hamilton is hands-down the fastest player in baseball. Even more impressive is the fact that he's made enormous strides this season learning the intricacies of the game.
As a switch-hitting shortstop, the improvement in his plate discipline this season has already boosted his stock. Overall, his hit tool is still suspect. However, as long as he can make consistent contact, it shouldn't matter.
On Aug. 21, playing for Double-A Pensacola, Hamilton broke Vince Coleman's 1983 stolen-base record with his 146th in the third inning. Regardless, he's still likely two years away from reaching the big leagues, but given his speed, there's a chance that the Reds will use him as a base-stealing threat off the bench.
However, finding him a spot on the 40-man roster without offering the speedster consistent playing time is a concern.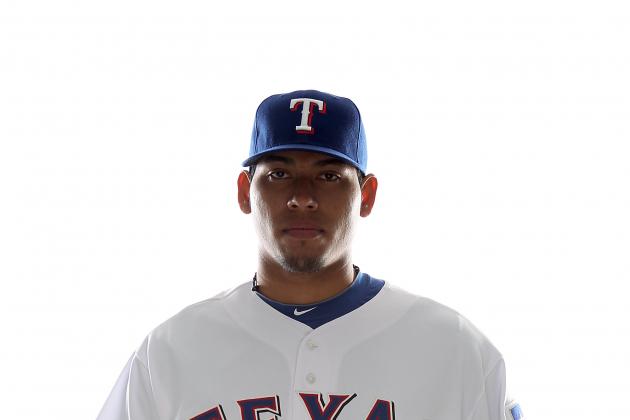 Jonathan Ferrey/Getty Images

Minors (A+, AA): 3-5, 94.1 IP, 4.20 ERA, .198 BAA, 131 K/44 BB (31 G; 19 GS)
After missing the entire 2011 season following Tommy John surgery, the 6'4" right-hander has come back strong this season, still boasting the upper-90s fastball that made him a highly coveted international prospect in 2006. Beyond his plus heater, Wilmer Font also throws a changeup, as well as a breaking ball that has steadily improved this season.
The 22-year-old spent most of the 2012 season as a starter for High-A Myrtle Beach, where he posted an 11.77 K/9 rate while allowing just 58 hits in 83.1 innings.
Given his high velocity and the fact that he possesses at least a solid-average secondary pitch, Font was recently moved to the bullpen and promoted to Double-A. It may not take long for him to reach the major leagues as a legitimate late-inning reliever, and there's a strong chance he makes the Rangers' postseason roster.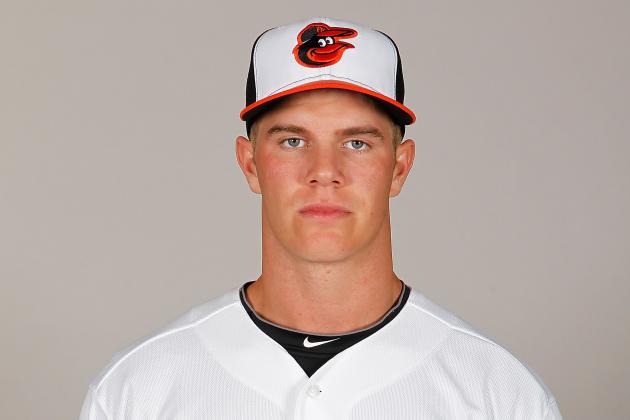 J. Meric/Getty Images

2012 Stats (A-, A+, AA): 8-3, 98.1 IP, 2.01 ERA, .184 BAA, 113 K/24 BB (22 GS)
As the top pitching prospect in the minor leagues, the Orioles know that they have a superstar talent on their hands in Dylan Bundy. After a promotion to Double-A at the same time Manny Machado was promoted to the major leagues, it seems more likely that the Orioles may use him in September—probably in a relief role, but you can't rule out the chance of a few spot starts. Either way, I have a feeling that Bundy can handle it.