Liverpool FC: Lessons Learnt from Manchester City Clash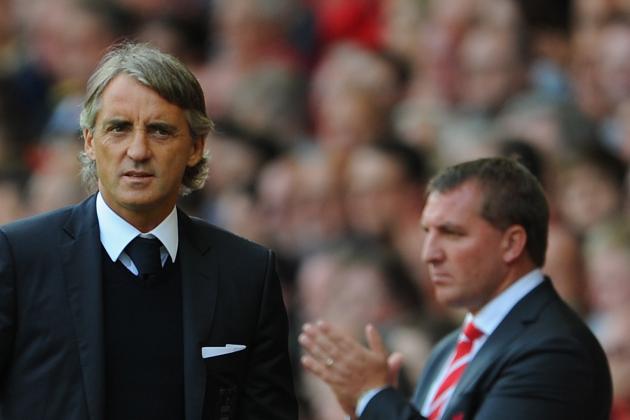 Michael Regan/Getty Images

Liverpool played fantastically against reigning English Premier League champions Manchester City this weekend, and were unlucky to not walk away with three points.
Brendan Rodgers made two interesting decisions in picking Raheem Sterling and Sebastian Coates, and that bravery showed that the new manager is not just going to play it safe.
Roberto Mancini will be relieved to have left Anfield with a point against a Liverpool side that looked head and shoulders above his own on Sunday.
Let's take a look at what the Reds can take away from the matchup.
Begin Slideshow

»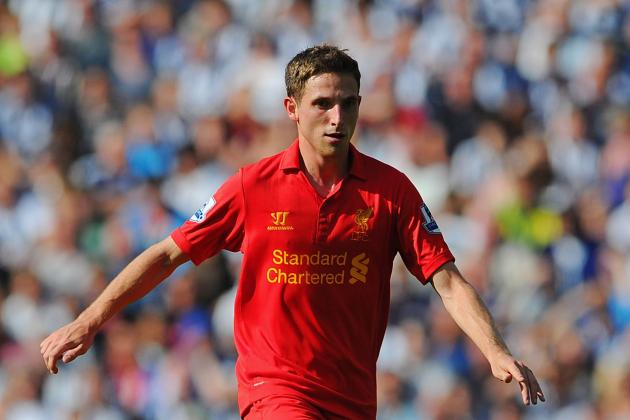 Michael Regan/Getty Images

Whenever I watch Joe Allen on a football pitch, I smile.
The 22-year-old is fantastic at keeping the ball, reading the game and providing options. Against West Bromwich Albion, he stood out all over the pitch, not only in midfield.
Against Manchester City, it was the same story.
Allen is so suited to this style of play that he looks at ease even in the tightest of spots. He reminds me of a young Xavi or Andres Iniesta—he's that good. He's even stood above Steven Gerrard in both games.
Have the Reds found their new midfield inspiration? I think so.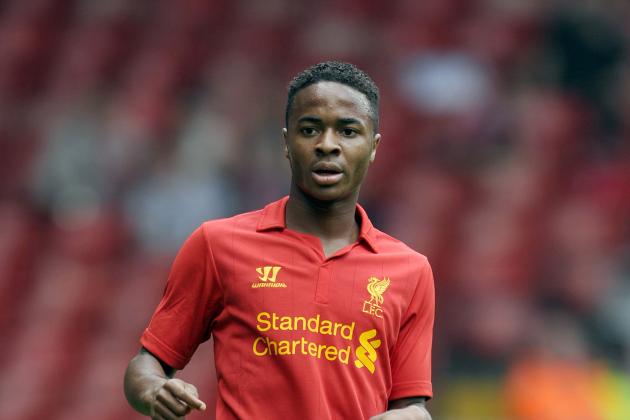 Clint Hughes/Getty Images

Brendan Rodgers has revealed it was "an easy decision" to start youngster Raheem Sterling at the weekend, according to the Liverpool Echo.
With the poor performances of Stewart Downing coupled with his fantastic outing against Hearts, it's easy to see where Rodgers was coming from.
Sterling has impressed again and again, and given this consistent run of appearances, it wouldn't be a surprise or a bad thing to see him make over 25 appearances in all competitions this season.
At least.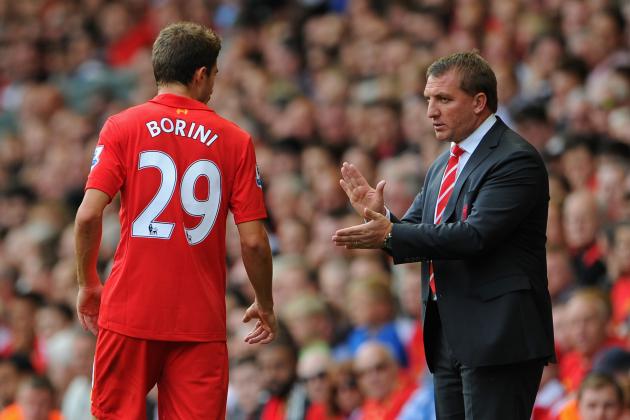 Michael Regan/Getty Images

Fabio Borini has not impressed so far.
He has looked slow, and has a rather annoying habit of losing possession. He did win the ball on a couple of occasions, but has lacked any of the real wow-factor that Sterling has.
He has slipped off the radar a bit and needs to pick himself up before he finds another player in his place.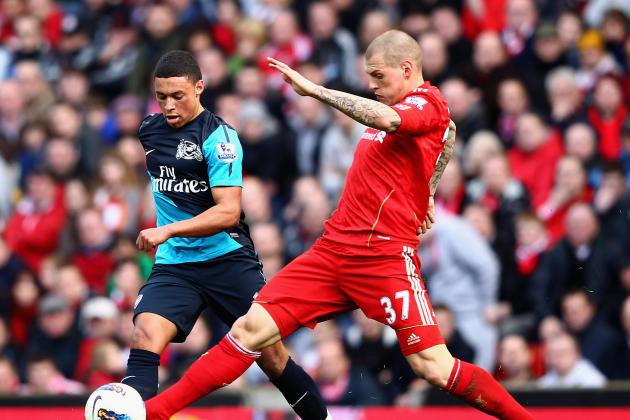 Clive Mason/Getty Images

If the Reds play like they did against Manchester City against an Arsenal side that still needs to jell and score goals, they will emerge victorious, and by some margin.
The fans will respond to the hugely positive performance against City, and the support could propel Liverpool to an incredible victory.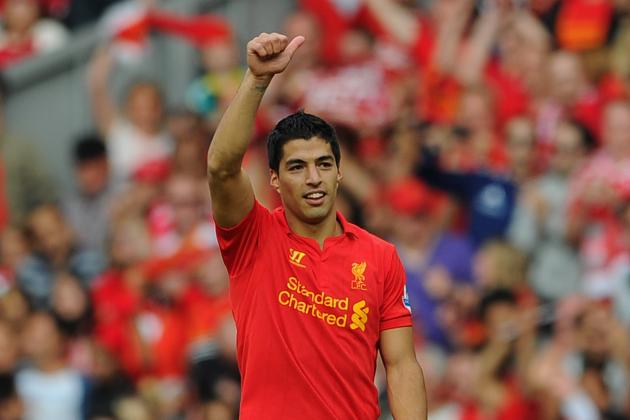 Michael Regan/Getty Images

Yesterday, Liverpool looked how fans thought they would under Brendan Rodgers.
The team moved the ball patiently, and were able to find a balance between the killer pass and ball retention.
The midfield will be boosted by the addition of Nuri Sahin, the defence gets Agger back and Coates as a backup.
The strike force will include either Suarez and Carroll or a new player.
The wingers finally look like a handful, especially Sterling.
The team has a new anchor in Joe Allen, and three more in Gerrard, Sahin and Lucas.
Simply put, Liverpool look like a top quality side.
I believe the Reds can make it into the top four. Call it unrealistic optimism on the back of one positive performance, but I genuinely believe Liverpool can beat Arsenal, Tottenham, Everton and Newcastle to fourth.