3 Potential Replacements If Michael Bourn Leaves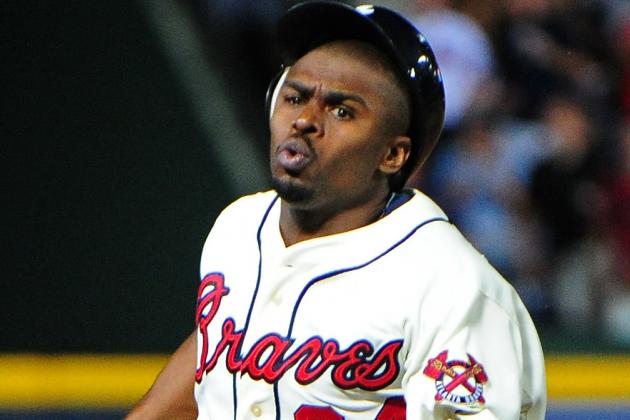 Scott Cunningham/Getty Images
If Michael Bourn leaves, the Braves will need to find a replacement.
Michael Bourn is set to become a free agent at the end of the season. This could be bad news for Braves fans for a bunch of reasons. The biggest reason is that rumors suggest that the Nationals and Phillies will go hard after Bourn this winter, as well as newfound payroll teams like the Red Sox and Dodgers. The same goes for the Rangers if they can't bring Josh Hamilton back.
With these teams chasing Bourn, his price tag will likely be very high. Braves' ownership, Liberty Media, has been very cheap since taking control of the team, so it wouldn't be a surprise if the team let Bourn leave this winter.
This article takes a look at three potential players to replace Bourn if he departs. Since the Braves don't have anyone within the organization that is a serious candidate, these three would come either through free agency or a trade.
Begin Slideshow

»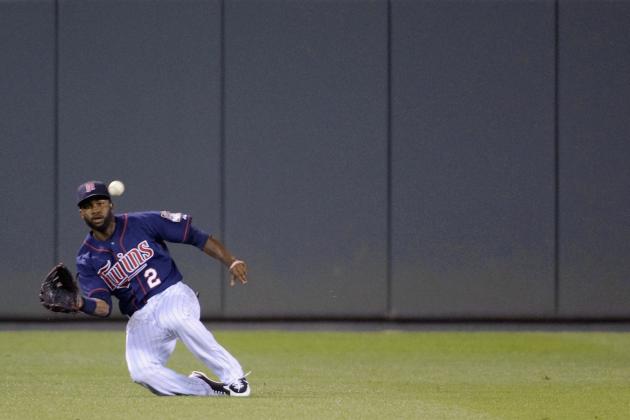 Hannah Foslien/Getty Images
Denard Span has some of the same skills that Michael Bourn has.
It feels like the Minnesota Twins have had Denard Span on the trading block forever. The speedy center fielder is a good player, hitting .288/.352/.397 with 14 steals this year, but he isn't really needed in Minneapolis. Considering the state of the Twins, this is surprising but still true.
The Twins have a similar player in Ben Revere, who is cheaper and under team control for a longer period of time. They also have former top draft choice Aaron Hicks, who appeared to be a bust until his breakout season in Double-A this season.
Michael Bourn has shown the Braves the value of having a true leadoff hitter. His speed and on-base ability have made a real difference for the team in the past year-and-a-half, so it wouldn't be a surprise if the Braves tried to trade for a guy with a fairly similar profile.
Span won't cost a ton on the trade market, and will be a slightly lesser version of Bourn.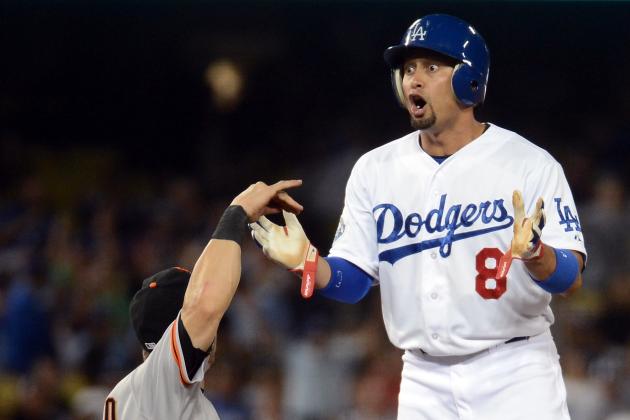 Harry How/Getty Images
Shane Victorino is the top free-agent candidate to replace Michael Bourn.
Some Braves fans may have a hard time picturing him in a Braves' uniform, but Shane Victorino is a free agent at the end of the year. If the Braves do not bring back Michael Bourn, this long-time Phillie would be a nice replacement.
Even though Victorino turns 32 after this season, he is still having a strong year. His numbers have taken a bit of a hit due to a slow start after a trade to the Dodgers, but he's still hitting .256/.318/.389 with 10 homers, 47 RBI and 29 steals. He also remains capable of hitting 15 homers and and stealing 30 bases while providing Gold Glove defense in center.
In his career at Turner Field, Victorino has a line of .333/.376/.507 with six homers and 30 RBI in 60 games. Letting him play his home games there could equal a big season for the Braves. It would also feel like the Braves were able to stick it to the Phillies by signing Victorino, even though they already dealt him at the deadline.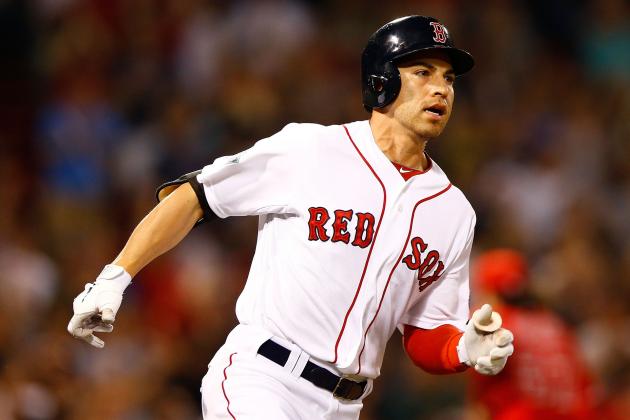 Jared Wickerham/Getty Images
Jacoby Ellsbury may be available in Boston.
I'm not sure why, but there are some rumors that one of the next Red Sox to leave is center fielder Jacoby Ellsbury. When healthy, Ellsbury is an MVP candidate that puts up crazy numbers. He stole a combined 120 bases between 2008 and 2009, missed almost the whole 2010 season then posted a triple slash line of .321/.376/.552 with 32 homers and 39 steals last year.
A shoulder injury has forced him to miss most of this season so far. When he has played, his numbers aren't what they were a year ago, as he is hitting just .266/.314/.365 with one home run and eight steals in 47 games.
Ellsbury wouldn't come cheap, but the Red Sox system is very weak and the team needs pitching. The Braves have the pitching prospects to get the Sox' interest, as they could package Julio Teheran or Randall Delgado in a trade.