WWE: 10 Superstars Who Need a Makeover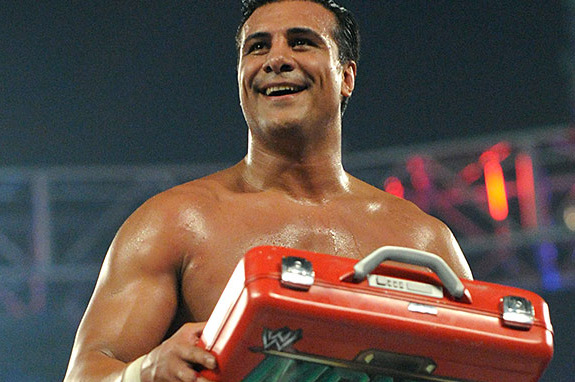 Photo courtesy of WWE.com
Change isn't always good, but for some, it often becomes necessary.
That philosophy can easily be applied to pro wrestling.
There will come a time in a WWE superstar's career when he needs to change in order to freshen up and get rejuvenated. After all, adapting and changing with the times is something that just about every star has done at some point.
Just in the last few years, we've seen big-time stars like CM Punk and Sheamus make major adjustments that helped catapult them to the top of the WWE.
Some stars, however, remain stagnant and in desperate need of a drastic gimmick or character overhaul.
These guys have to make some changes soon, or else they will be in trouble.
Here are 10 superstars who need a "makeover" to freshen up.
Begin Slideshow

»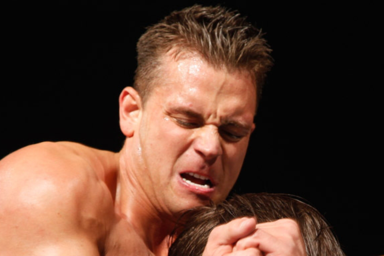 Photo courtesy of WWE.com
There are two things I notice about Alex Riley: He's above average on the microphone, and he's pretty over as a babyface.
I've seen Riley live a few times, and I was shocked at how big of a reaction he received from the crowd despite his current poor standing in the WWE.
The problem with Riley isn't his charisma, mic work or his look, which are all above average.
Other than being below average in the ring, it's that he hasn't been able to adapt any sort of relatable character since dropping his villainous jock gimmick and turning face.
Yeah, Riley has a great physique, but beyond that, his lack of character development (coupled with rumors of backstage heat) hasn't really allowed him to do much.
I think he can play either the face or heel role (though I prefer him in the latter one). It's just a matter of the WWE giving him a gimmick that works and sticking with it.
Of course, that's easier said than done.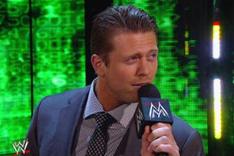 Photo courtesy of WWE.com
When The Miz returned from filming The Marine 3, he had a new look in which he ditched the fohawk for a slicked back hairdo and then grew out his facial hair a little bit.
I thought that would lead to a much different Miz. I was wrong.
Beyond his look, not much has changed for The Miz. He's still pretty much the exact same guy he was before he left to film the movie.
That's a shame.
The WWE was given a great opportunity here to do something with The Miz to freshen him up, but instead, he's just as stale now as he was three months ago.
I do think that The Miz has looked good in the ring lately, but tweaking his gimmick could result in a renewed push for The Miz, who is a good overall talent.
For the better part of a year now, I've maintained that a face turn could walk for The Miz because—like my buddy and fellow B/R writer John Canton points out—his "I'm The Miz, and I'm…awesome" and "Really?" catchphrases could work really well as a babyface.
Whenever promotion for The Marine 3 begins, a face turn should be a very real possibility.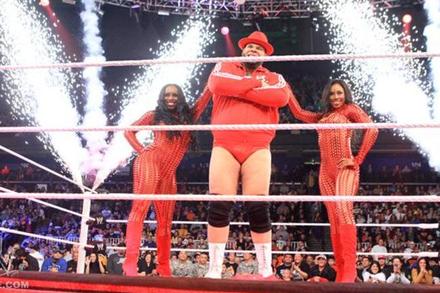 Photo courtesy of WWE.com
Brodus Clay, the Funkadactyls, and their dancing are all fine. There's nothing overtly wrong with any of them.
But Clay was a very good talent—especially for a man of his size—on NXT, and at least in my view, was significantly better as a monster heel than he is as the jovial babyface.
"The Funkasaurus" character severely limits what Clay can do because, regardless of his size, he's never going to be taken very seriously as a nearly 400-pound guy who dances around and never has a match that lasts more than five minutes.
Clay is definitely over as the comedic babyface, and he himself has even said in interviews that he's more comfortable in that role.
But for the most part, comedic gimmicks have very short shelf lives, and I think Clay would be best served in a role that better showcases his talents.
He's pretty quick and agile for a big man, but you can't see much of that in his four-minute matches, nor can you expect any sort of real character development out of him.
Man, if only Clay's idea for a "Hall of Pain" gimmick hadn't been given to someone else…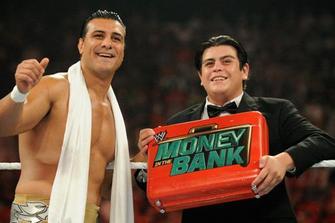 Photo courtesy of WWE.com
I don't hate Alberto Del Rio.
I'm not one of those fans who think he "sucks" or doesn't have any type of value to the WWE. I definitely think he does.
But ADR is the epitome of stale.
Although it's still only been about two years since he made his WWE debut (hard to believe, huh?), he has made virtually no changes to his character whatsoever.
He's still the same "I'm rich, so I'm better than you" heel that many like to call a "Mexican JBL," and outside of no longer talking about his destiny, he still talks, looks and act the same way he did two years ago.
I'm sorry, but "being more aggressive" like ADR has been lately doesn't qualify as a gimmick makeover. It just means he's being more aggressive.
It's hard to imagine what Del Rio could do to freshen up, but the consensus seems to be this: Something must be done soon before he bores us to death.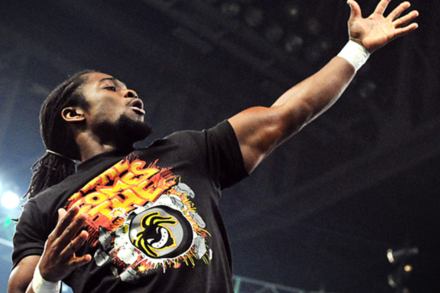 Photo courtesy of WWE.com
Kofi Kingston is one of my favorite WWE superstars because he's ridiculously athletic and almost never has a bad match.
But he's another one of those WWE superstars who has had no change in his character, and what's even worse is that he's been the exact same guy since he debuted in the WWE in 2008.
Although he's a very popular babyface and is extremely entertaining to watch, he's done the same thing night in and night out for basically the last four-plus years.
The only time Kingston has ever showed any type of character development came in late 2009 when he was feuding with Randy Orton and it looked like he was poised to become a main eventer.
That was a Kofi I liked. He got to work the mic, he was aggressive, and he wasn't always smiling.
Since then, though? It's been the same old, same old.
Kofi is one of those guys who could probably stay in the WWE forever in his current role if he (and the creative team) wanted to, but I think it's worth taking a risk on him at this point in his career.
Break him away from R-Truth and give him another run as a singles competitor, or turn him heel, which is something he's never done in the WWE.
I don't care. Just do something with Kingston besides stick him in a tag team.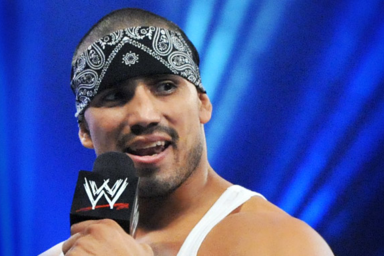 Photo courtesy of WWE.com
Want to know what the definition of hypocrisy is?
It's the WWE reprimanding Tensai for a Tout in which he mocked Sakamato (and Asians a whole) while simultaneously saddling a talented guy like Hunico with one of the most stereotypical gimmicks ever.
Seriously, who ever thought it was a good idea to turn Hunico into a Mexican gangster, pair him with Camacho and have him ride that tricked-out bicycle?
That's stereotyping at its finest.
I don't think anyone should be offended by any of this (it's a scripted sport, after all), but the hypocrisy of the situation is just as bad as the hypocrisy of WWE's Be a STAR campaign.
Hunico is very good in the ring (I'd argue he's better than Sin Cara in the WWE style, in fact), and he used to wear a mask. Now, he's a ghetto Mexican?
Come on, WWE.
Give him another masked gimmick, or give him a gimmick that isn't stereotypical. At least ditch the Dickies and the Chuck Taylors.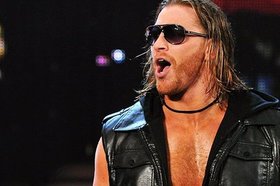 Photo courtesy of WWE.com
Curt Hawkins is on this list because of circumstance more so than anything else.
His long-time tag team partner Tyler Reks abruptly walked away from the WWE and pro wrestling last weekend to be a father, which is a very respectable move but one that has left Hawkins in a bit of a pickle.
In a week's span, Hawkins went from being a normal tag team competitor to being saddled with a "Magic Mike" rip-off gimmick to being left on his own as a singles star.
Despite primarily being a heel, though, Hawkins has actually managed to built up a decent fan base. Plus, he's still young and talented.
I think he's got a lot of value in the WWE. The creative team just needs to find the right place for him.
A reunion with Zack Ryder is something that would work really for a number of reasons (get Ryder on TV, improve the tag division, etc.), and I think it's actually possible.
But either way, Hawkins has got to make some serious changes to his character after he was blindsided by Reks' release from the WWE.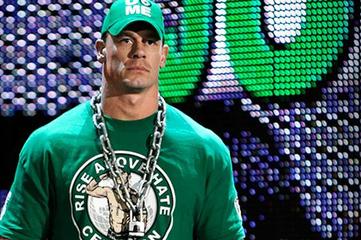 Photo courtesy of WWE.com
John Cena's Hall of Fame career was solidified years ago, and so was his status as one of the biggest stars in wrestling history.
He is at and has been at the point in his career where the WWE can take a major chance by making some drastic changes to his character.
Yes, I know that everyone is tired of hearing about Cena and how he's in a desperate need of a character refresh. But that doesn't change the fact that it's true.
I'm not going to blast Cena and say he "sucks" because what he does works for him. We may not like it, but that's his thing and he's going to stick to it because that's who he is and who the WWE wants him to be.
But I am and always will be one of those guys who think Cena needs some serious character development until it actually happens.
He's very repetitive in what he does, and in a business where the fans have really short attention spans, he's got to do what all the greats have done in the past: He's got to adapt.
I'm not even saying Cena needs to go heel. He just has to do something different.
That's not asking too much, is it?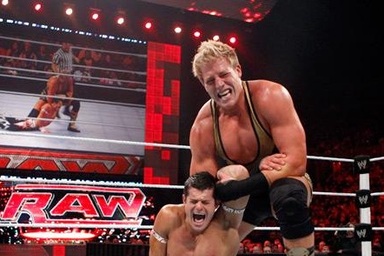 Photo courtesy of WWE.com
When compiling this list, I legitimately almost forgot that Jack Swagger was even in the WWE.
Ever since he parted ways with Dolph Ziggler, Swagger's career has gone completely down the toilet, likely a result of some sort of backstage heat, which is a problem that he's had in the past.
That's unfortunate for Swagger fans (I'm one of them), but most of all, for Swagger.
He's an incredibly talented guy who is one of the very best in-ring performers in the WWE, especially when you take his size into consideration.
Like with so many other guys on this list, however, Swagger has essentially been the same exact character for the entirety of his WWE career, and it's not a very unique one, either. He's the typical jerk of a jock that we've seen numerous times before.
I really like Swagger because of his aforementioned in-ring talents, but man oh man, has he gotten stale.
That might not hurt him so much if he could rely on his mic abilities to carry him, but he's not particularly great on the stick. As a result, his in-ring prowess has been forgotten about.
After the way Swagger debuted with a big splash in 2009, I never thought that would happen. I thought he was a star of the future.
Now, he's a jobber who needs a character overhaul more than ever. I still maintain that he could be an affective "Kurt Angle-like" babyface, but the creative team doesn't seem to have any plans to push him anytime soon.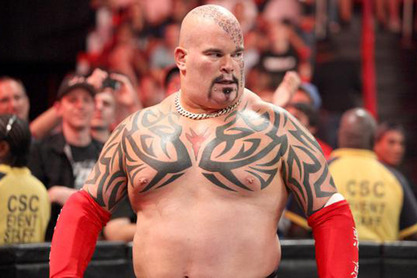 Photo courtesy of WWE.com
Tensai—the man formerly known as Albert, A-Train and Prince Albert—debuted shortly after WrestleMania 28, and he was supposed to be a main-event level star who feuded with the likes of John Cena and Randy Orton.
So much for that.
Not long after he debuted, Tensai found himself off of TV altogether, instead being relegated to Superstars, which doesn't even air on TV here in the United States.
By all accounts, he has been an absolute flop and a miserable failure in the WWE, failing to separate himself from his old "Albert" gimmick or being able to generate any interest in his character whatsoever.
In fact, Tensai might actually be beyond repair.
It's just that his current WWE run has been so horrible that I'm not sure that anything can be done to turn his fortunes around and make the fans forget that he was trying to be a "Lord" with Japanese tattoos all over his face.
Tensai just hasn't worked, and he never will.
That being said, the WWE might as well try. Call him Albert, ditch the Japanese nonsense or do whatever it is that might get him even a little bit over.
Just do something to try to make your investment worthwhile because—needless to say—it hasn't been so far.
Drake Oz is a WWE Featured Columnist for Bleacher Report. Follow him on Twitter!