Report Card Grades for Every NFL Team's Rookie Class After Preseason Week 3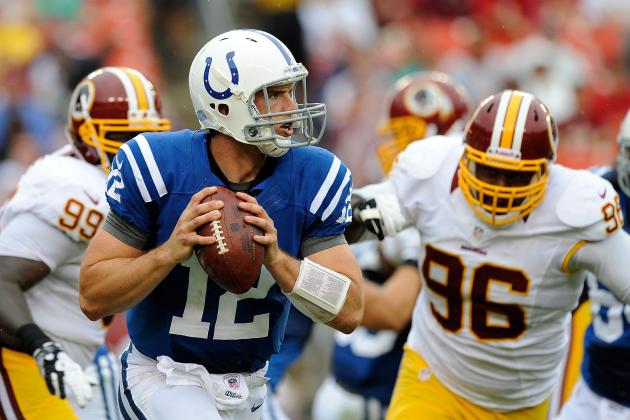 Patrick McDermott/Getty Images

The preseason is all about rookies. No one really cares what the veterans do. It's all about the fresh talent from the NFL draft.
No one knows what these guys are capable of and what type of futures they might have. By now, we're starting to get a clearer picture of this.
Every NFL team is carefully analyzing its rookies, wondering if they are busts or future stars. Which does your team have?
Begin Slideshow

»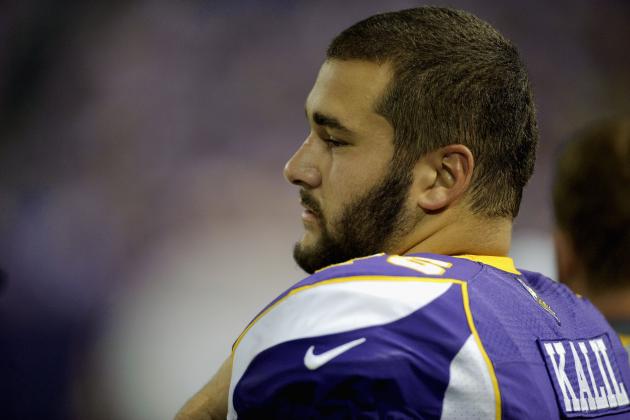 Hannah Foslien/Getty Images

Minnesota will start two rookies on opening day, which isn't too bad. Matt Kalil will likely immediately be an above-average left tackle, and Harrison Smith should be at least average as a rookie.
Josh Robinson will earn playing time at cornerback as the year goes on, and Jarius Wright has potential. The Vikings may have gotten a few future starters here.
Grade: A-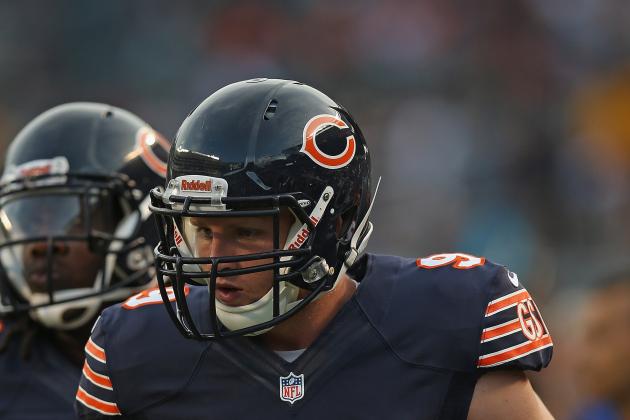 Jonathan Daniel/Getty Images

The Bears' first two draft picks—Shea McClellin and Alshon Jeffery—are both looking to contribute as rookies. Jeffery has drawn wows, and McClellin has also impressed.
Safety Brandon Hardin is also playing well thus far, and he could be starting by the year's end. Chicago's class is looking solidly above-average so far.
Grade: B+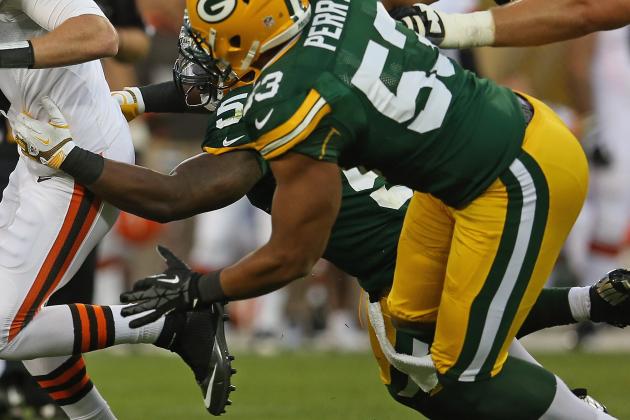 Jonathan Daniel/Getty Images

Nick Perry is set to start opposite Clay Matthews at outside linebacker, and Jerel Worthy should see plenty of playing time at defensive end. Casey Hayward has also impressed at cornerback and has facilitated Charles Woodson's transition to safety.
For a team as talented and deep as the Packers, it's impressive to already have three rookies contributing. This class offers both immediate result and longterm upside.
Grade: A-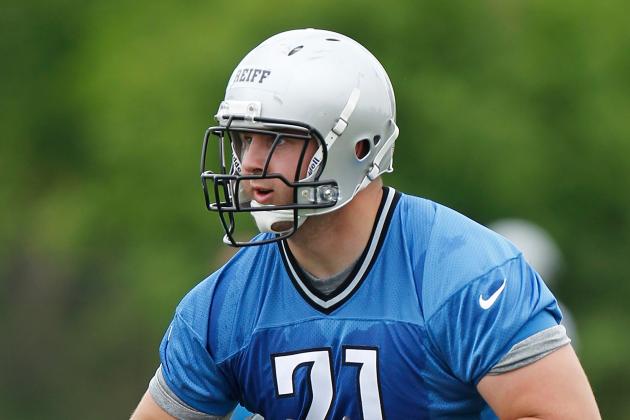 Gregory Shamus/Getty Images

Though Riley Reiff isn't yet starting, both Bill Bentley and Ryan Broyles have played well. Reiff is far from a bust, however, and he should be starting sooner rather than later.
Detroit picked up some immediate talent in the draft, and Tahir Whitehead could eventually contribute, but there is a distinct lack of longterm upside.
Grade: B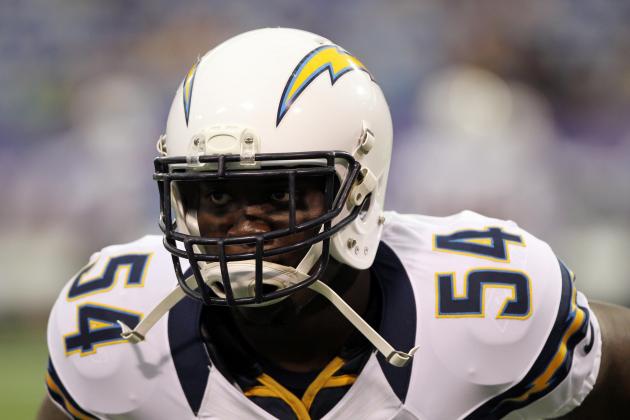 Brace Hemmelgarn-US PRESSWIRE

Melvin Ingram suffered an injury in San Diego's third preseason game, but he has played extremely well thus far. With Ingram starting and both Kendall Reyes and Brandon Taylor contributing, the Chargers should get some production out of their rookies.
All three players have good upside, and they're all ready playing well. A.J. Smith has to be feeling good about this draft class in what is a huge year for him.
Grade: A-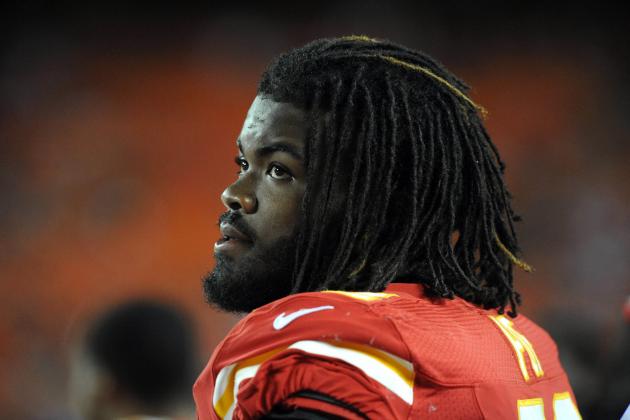 John Rieger-US PRESSWIRE

Thus far, Dontari Poe hasn't played much, but he has impressed when on the field. We all knew Poe was raw, so it's no surprise that it is taking him some time to start.
Likewise, second-round pick Jeff Allen was not expected to supplant Ryan Lilja at guard. That does not, however, mean Allen won't be or isn't already a good player.
Grade: B-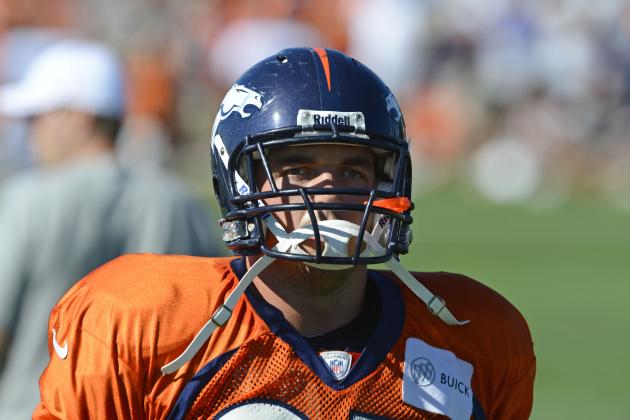 Ron Chenoy-US PRESSWIRE

After trading back into the second round, the Broncos selected Derek Wolfe, who has played well thus far. Ronnie Hillman hasn't quite lived up to expectations, however.
Later in the draft, Denver selected Danny Trevathon and Malik Jackson. Both players have surprised and could contribute as rookies.
Grade: B+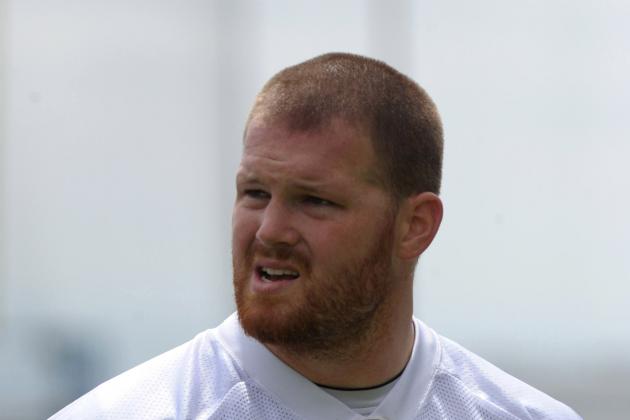 Kirby Lee-US PRESSWIRE

Oakland's 2012 draft class was ruined by the Carson Palmer trade and selection of Terrelle Pryor in the supplemental draft. That's not to say the class will be a complete waste, though.
Miles Burris is already starting at linebacker, and Tony Bergstrom should move in at guard before too long. Undrafted free agent Rod Streeter has also shocked.
Grade: B+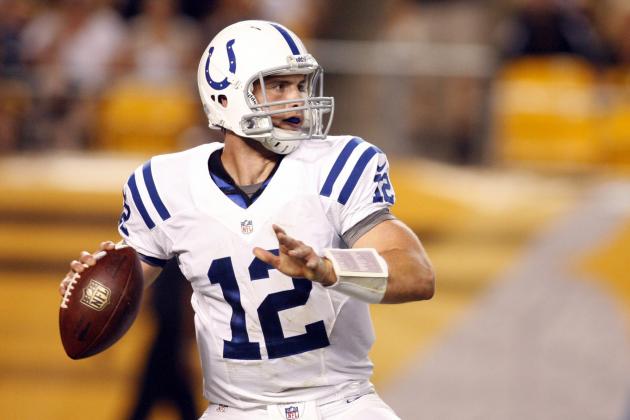 Charles LeClaire-US PRESSWIRE

Everyone knows the key to this class is Andrew Luck. If Luck lives up to the hype, it's an A. If he doesn't, it's probably an F.
Fortunately, Luck has lived up to the hype thus far, and a few other Colts rookeis have also played well. Tight ends Coby Fleener and Dwayne Allen are both starting, and wideouts T.Y. Hilton and LaVon Brazill could both contribute.
Grade: A+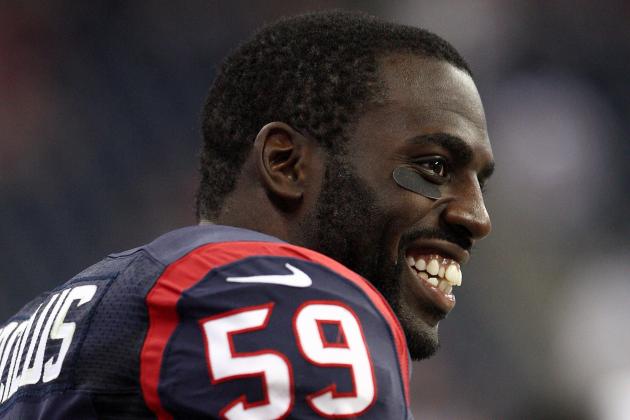 Troy Taormina-US PRESSWIRE

Though Whitney Mercilus has impressed, the Houston rookie class still isn't looking that great. Keshawn Martin has been the team's only other rookie to stand out.
Third-round pick DeVier Posey has struggled coming off a Senior season during which he didn't play all that much. Center Ben Jones wasn't expected to contribute, but he remains an unknown.
Grade: C+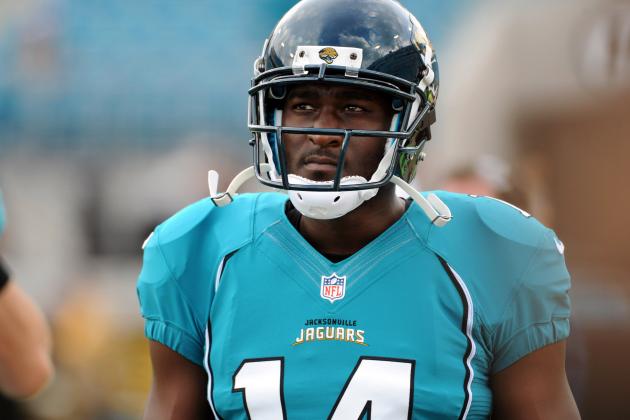 Melina Vastola-US PRESSWIRE

Jacksonville traded up to acquire Justin Blackmon, and so far the move has played off, as Blackmon has played well. Second-round pick Andre Branch has also looked like a potential star.
Punter Bryan Anger has, of course, been good, but he remains a punter. A third-round punter.
Grade: A-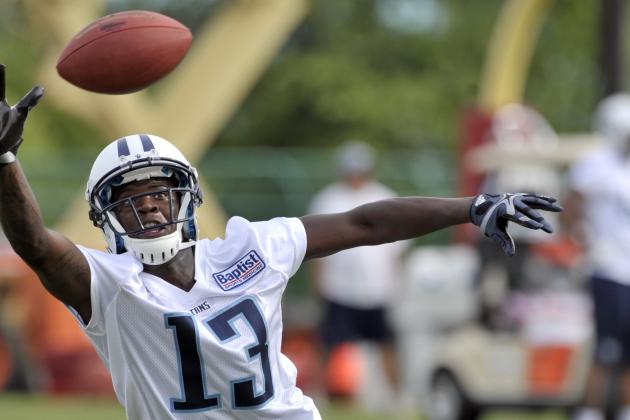 Jim Brown-US PRESSWIRE

In the preseason, Kendall Wright has stood out, and he's already starting in Kenny Britt's absence. Second- and third-round picks Zach Brown and Mike Martin should also contribute.
There is some star potential in the Titans' first two picks, and several others have the chance to succeed. Few drafts are looking better at this point.
Grade: A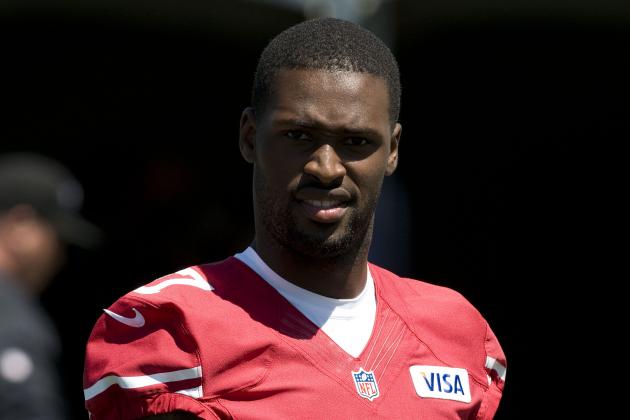 Ed Szczepanski-US PRESSWIRE

As of now, the 49ers aren't getting much out of their rookies. A.J. Jenkins has struggled to break through a weak wide receiver corps, and LaMichael James hasn't stepped up as expected.
That's not to say the class is a bust, though. Jenkins still has some potential, and James has shown that he is still a dynamic talent. The class is, however, and unknown
Grade: C-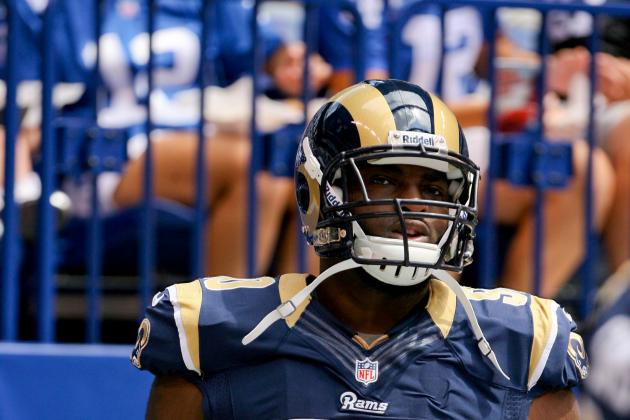 Brian Spurlock-US PRESSWIRE

The Rams traded back several times in the first round, and they ended up with a plethora of talent. Michael Brockers has been immovable in the run game, and Janoris Jenkins looks like a future star.
Second-round picks Brian Quick and Isaiah Pead will also contribute as rookies. This class is already hitting the field, and there is tons of future upside.
Grade: A+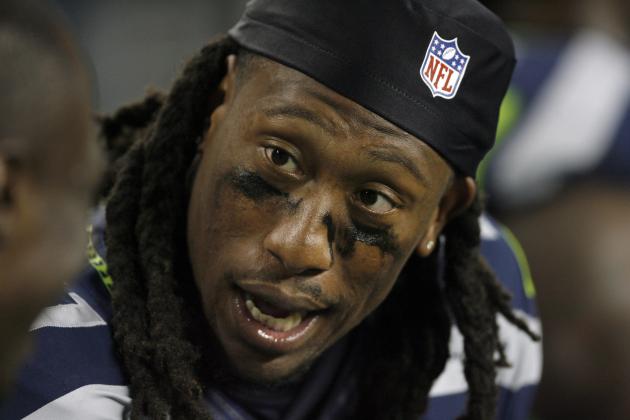 Joe Nicholson-US PRESSWIRE

Russell Wilson makes this class. First-round pick Bruce Irvin is looking like a situational player at best, but Wilson is the team's likely starting quarterback. And he was picked in the third round.
Wilson has impressed more than anyone expected, and late-round pick J.R. Sweezy is also starting at guard. Bobby Wagner is starting as expected.
But, as always, the quarterback is the key.
Grade: A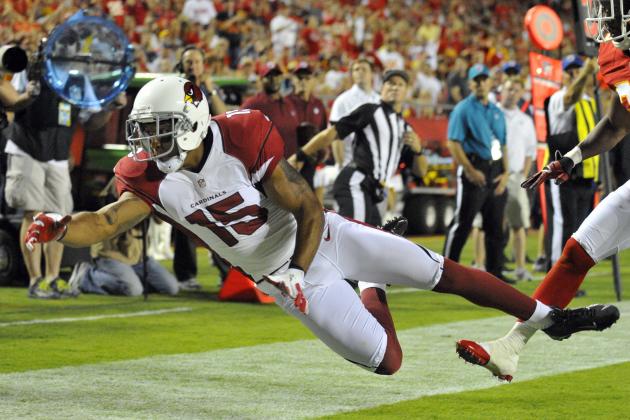 Denny Medley-US PRESSWIRE

This class isn't looking so great right now. Michael Floyd hasn't broken through and will likely be limited to playing as Arizona's No. 3 wideout.
No one else has been much more impressive, though Justin Bethel is apparently going to break kick-blocking records. Bobby Massie has a chance to start at right tackle, though.
Grade: D+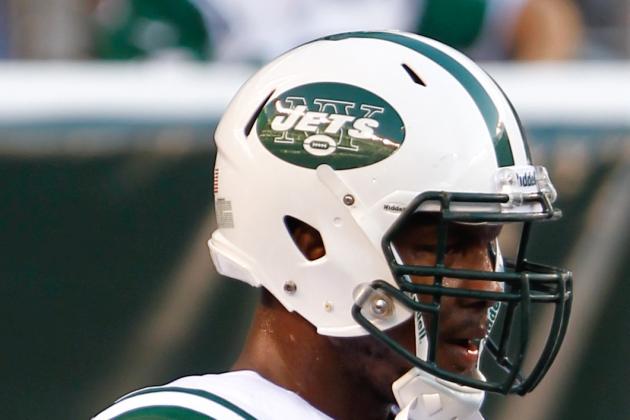 Debby Wong-US PRESSWIRE

Quinton Coples has been beastly, dominating whenever given the chance. With Coples excelling and second-round wideout Stephen Hill starting, the Jets are off to a good start.
Antonio Allen and DeMario Davis have alson impressed on defense and could earn playing time. New York's class has ridiculous upside and is contributing in its first year.
Grade: A+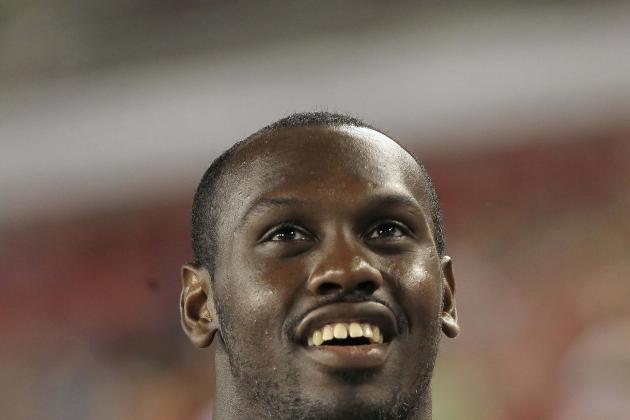 Kim Klement-US PRESSWIRE

The Patriots have to be ecstatic with their early-round picks. Both Chandler Jones and Dont'a Hightower are starting, with Jones being dominant. Tavon Wilson is playing in Patrick Chung's absence as well.
Jake Bequette has also turned some heads, and unknown special-teamer Nate Ebner seems likely to make the team, as he has actually played well at safety.
Grade: A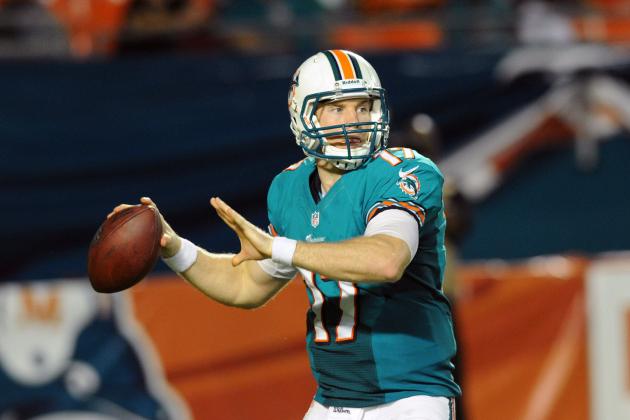 Steve Mitchell-US PRESSWIRE

No. 8 overall pick Ryan Tannehill is the Dolphins' starting quarterback. That's a great start for Tannehill, but the rest of the class has been a bit slower out the gates.
Lamar Miller has shown flashes of brilliance, but second-round pick Jon Martin has not looked as good. No other rookies have shown much period.
Grade: C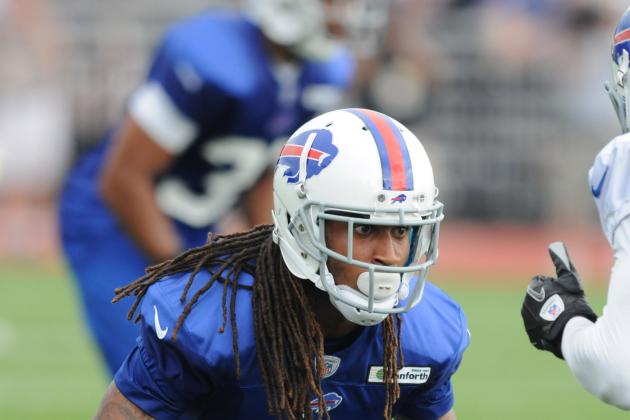 Mark Konezny-US PRESSWIRE

Stephon Gilmore was a bit of a surprise in the top 10, but he has lived up to the billing. With Gilmore dominating, the Bills have a few other rookies set to contribute.
Cordy Glenn is the team's starting left tackle, and T.J. Graham should see the field as a deep threat. It's also possible Nigel Bradham will play on defense.
Grade: A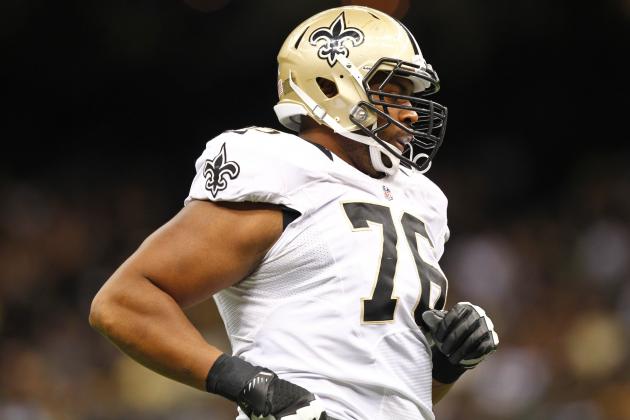 Derick E. Hingle-US PRESSWIRE

Thanks to Mark Ingram and bountygate, the Saints didn't pick until the third round. In the third round, New Orleans selected Akiem Hicks, who has flashed his ability early.
Nick Toon would likely be working his way up the depth chart if not for injuries, and Marcel Jones has also played well. There are no stars or immediate impact players, but there is some potential.
Grade: B-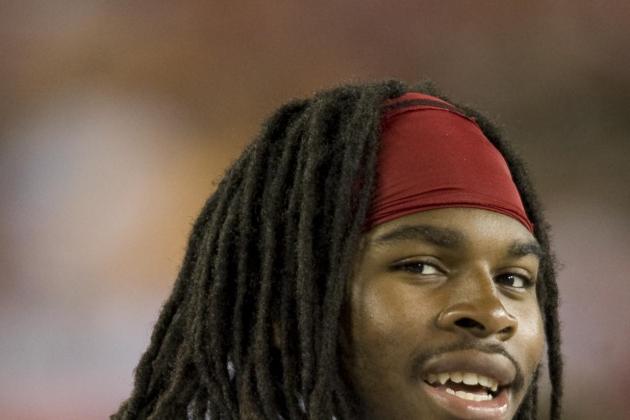 Jeff Griffith-US PRESSWIRE

With three rookies starting, Tampa Bay is getting a significant immediate impact from its draft class. Both Mark Barron and Doug Martin has shone.
Lavonte David is also starting at linebacker for the Bucs, and he should be a solid player as a rookie. There isn't a ton of upside beyond those three, but they have enough potential to make up for it.
Grade: B+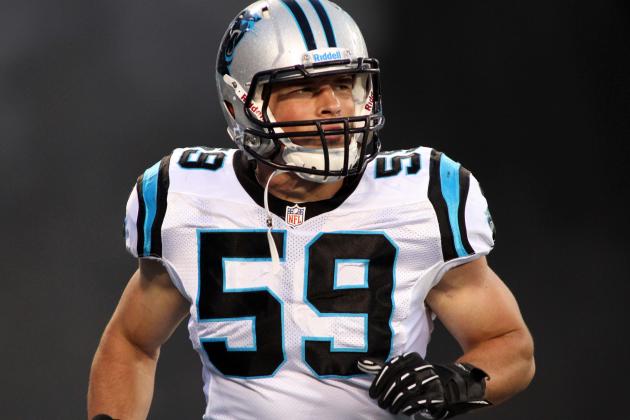 Jeremy Brevard-US PRESSWIRE

Carolina's first two draft picks are starting, and Luke Kuechly is the favorite for Defensive Rookie of the Year. Amini Silatolu has some incredible upside at guard.
To go along with the first two, defensive end Frank Alexander could contribute, and Josh Norman might be starting by the year's end.
Grade: B+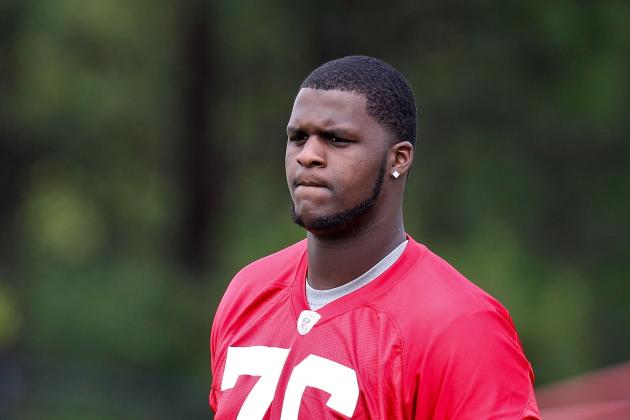 Daniel Shirey/Getty Images

For Atlanta, only Lamar Holmes seems to have a good shot at starting early. Second-round pick Peter Konz lost the team's right guard competition, and no one else has really stepped up.
Holmes might already be starting if not for injury, and he still could end up playing sooner rather than later. Defensive end Jonathan Massaquoi is a potential 5th-round steal.
Grade: C+
Patrick McDermott/Getty Images

Second-round pick Courtney Upshaw will see a ton of playing time in Terrell Suggs' absence, and Kelechi Osemele will likely see playing time somewhere along the offensive line.
Along with those two, Bernard Pierce has established himself as Baltimore's second running back, and he will see time spelling off Ray Rice. There isn't anyone dominating here, but a few guys will contribute.
Grade: B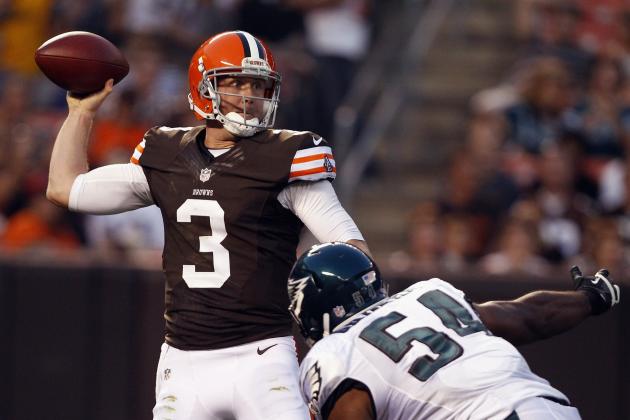 Matt Sullivan/Getty Images

The Browns have five rookies set to start, and a couple more could see significant playing time. Brandon Weeden has struggled some, but he has also displayed his talent and potential.
Though he is currently hurt, Trent Richardson will likely be a beast, and both Mitchell Schwartz and James Michael-Johnson have won starting jobs. Trevin Wade and Travis Benjamin should also see the field.
Grade: A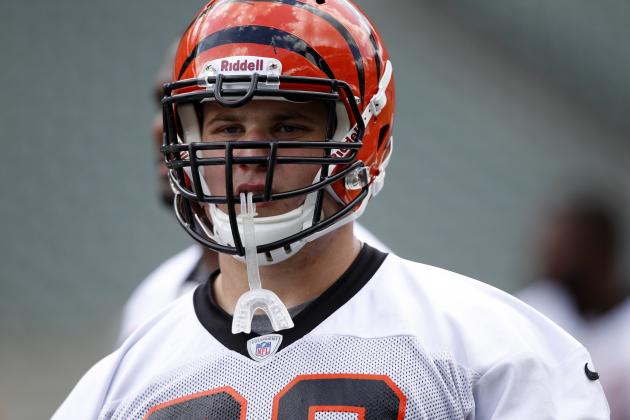 Frank Victores-US PRESSWIRE

Kevin Zeitler's play has improved, and several other rookies will see playing time, even if they're not starting. Dre Kirkpatrick is just returning from an injury, as well.
Devon Still, Mohamed Sanu, Marvin Jones and Vontaze Burfict should all contribute in their roles. There is some big potential in this class, and several rookies are already making it known on the field.
Grade: A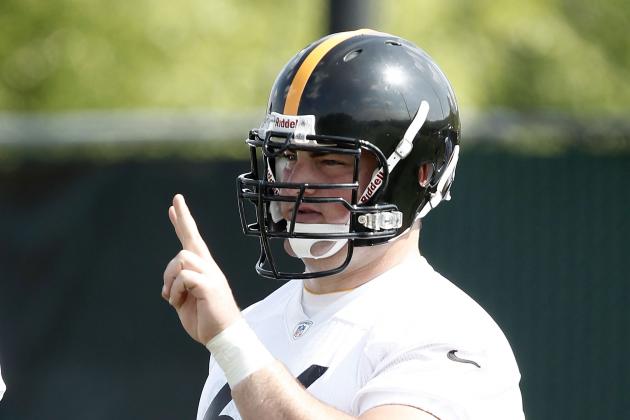 Jared Wickerham/Getty Images

David DeCastro suffered a devastating blow, but that doesn't make him any less of potential beast. Mike Adams has struggled some, but he's already starting at left tackle, which is clearly a good sign.
No other Steeler rookies are starting, but several could contribute and offer longterm upside. Chris Rainey might be an exciting playmaker as a rookie.
Grade: B+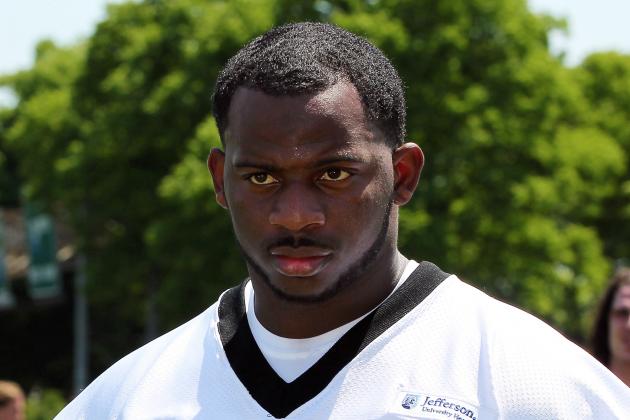 Rich Schultz/Getty Images

Philadelphia's draft class is looking fantastic. Fletcher Cox is starting and showing great burst, and Mychal Kendricks looks like a star. Nick Foles has passed Mike Kafka as Mike Vick's backup.
Vinny Curry has also impressed, and Brandon Boykin should play as a rookie. There is upside, depth and immediate contribution here. That's the trifecta of rookie classes.
Grade: A+
Jonathan Daniel/Getty Images

Everyone knows this comes down to Robert Griffin. Washington traded a ton to acquire RG3, so the class rises and falls with him.
So far, the reviews are mixed. Griffin has shown his talent, but he's also struggled to avoid sacks and is clearly still raw. No other rookies have really stepped up, though Kirk Cousins looks to be a good backup in the future.
Grade: C+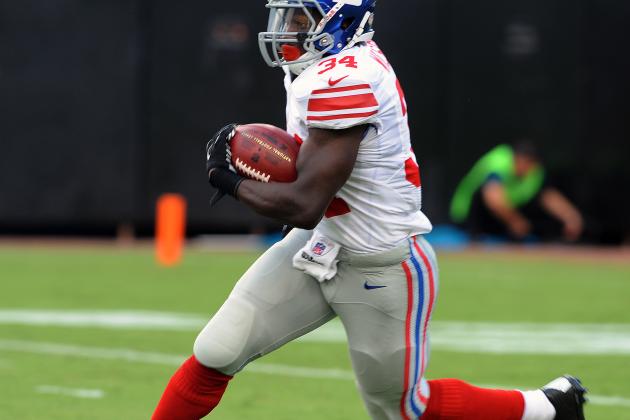 Al Messerschmidt/Getty Images

David Wilson has looked fast, agile, explosive and decisive thus far. He should add a new dimension to New York's already-explosive offense.
Rueben Randle will also contribute as a rookie, and several other draft picks offer longterm upside. Adrien Robinson has unbelievable potential.
Grade: A-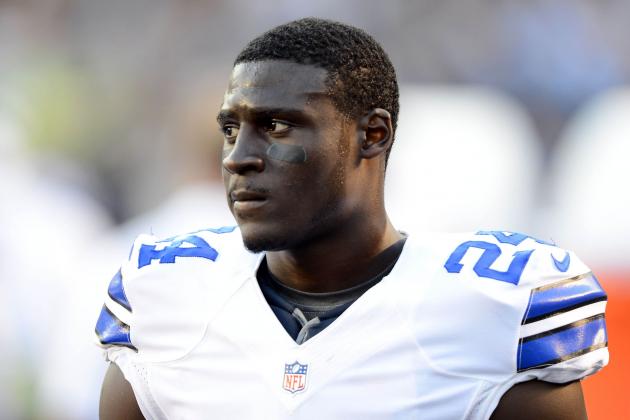 Christopher Hanewinckel-US PRESSWIRE

After missing time with an injury, Morris Claiborne is back and impressing. The Cowboys risked a lot moving up for the LSU star, and he needs to live up to his draft status.
What we've seen from Claiborne on the field is good, but only a couple other rookies have done much. Tyrone Crawford looks good at defensive end, and a few other rookies have potential in the future.
Grade: B