UFC 151: Recapping and Analyzing the Train Wreck of a Lost Fight Card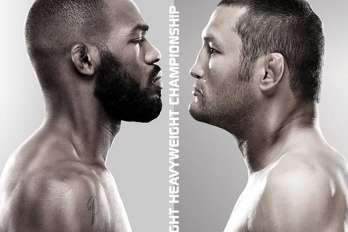 The past few days have been some of the strangest in all of mixed martial arts history. On Wednesday, UFC fans were looking forward to UFC 151: Jones vs. Henderson.
Today, UFC 151 has just become the most infamous event in the Zuffa era of the UFC. It is the first and only card that was cancelled by the UFC.
The media whirlwind. The uproar, fury, the backlash among UFC fans and fighters alike. Blame, hate and anger flying every which way. It all comes as no surprise. Still, it has been an amazing thing to behold.
Who's to blame for everything?
How badly has the UFC brand been damaged?
What could have been done differently?
Who emerged from the chaos in a better light than before?
There's plenty of blame to go around, of course. Let's take a deep breath, step back and take a look at what happened.
Begin Slideshow

»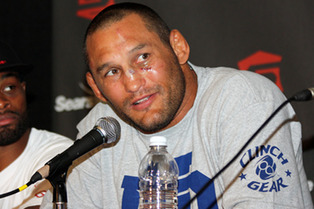 We know this much for certain: Dan Henderson couldn't fight. Dan ruptured his MCL while training for his UFC 151 tilt with Jon Jones. He tried to tough it out and fight Jones anyways, broken wheel notwithstanding.
Dan's a tough guy, but there's a limit to how far stubborn toughness can take you before you realize that you just can't do it. So with just eight days left until the fight, Dan Henderson announced that he couldn't fight at UFC 151.
Dan Henderson has collected some impressive hardware in his MMA career. He still has the belt for winning the Middleweight tournament in 1998 at UFC 17. In case you didn't know, back in those days, the UFC gave out a belt for every tournament.
During his days fighting for Pride FC, Dan won their Middleweight and Light Heavyweight title belts. Later on, Dan picked up the Strikeforce Light Heavyweight title belt. But the one prize that has consistently eluded Hendo has been winning a UFC title belt.
At age 41, it is quite possible that fighting Jon Jones at UFC 151 was his last chance to finally win that elusive UFC title. If there were any way that Dan Henderson could have fought anyways, he would have.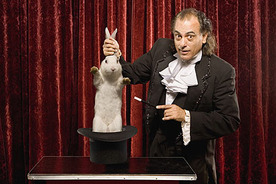 During his 30-minute press conference rant (I'll get to that in more detail in a later slide), Dana White called the events of the last few days completely unprecedented.
This is very true and in so many ways.
Dana White and the UFC decided to try to save the title fight at all costs. The UFC needed an opponent for Jon Jones and they decided that any warm body would do. So they took to the phones desperately trying to find somebody...anybody to fight Jon Jones at UFC 151.
The UFC has never done anything quite like this before. There have been countless scheduled title fights that were ruined by injuries and other things. But with virtually no time left, they have never asked their champion to fight absolutely anyone they could dig up at the last minute.
The closest precedent I can think of for it was when Jon Jones was offered the UFC 128 title shot against Mauricio "Shogun" Rua. The huge and glaring difference: Both Shogun and Jones had 42 days to prepare for that fight. That is absolutely nothing similar to eight days.
On this point, I don't think Dana White thought things through very well. Going through your entire list of light heavyweights, calling up and asking, "Hey buddy, you want a title shot?" sounds great!
But I don't know of a single fighter on the list that wouldn't need to do a pretty significant weight cut to get down to 205 lbs...except Dan Henderson himself, of course. On top of that, all of your best light heavyweights: a.) Are already vying for a title shot and b.) know perfectly well how dangerous Jon Jones is.
Put yourself in their shoes. Do you really want to blow what might be your only shot at a UFC title going in completely unprepared against somebody as dangerous as Jon Jones?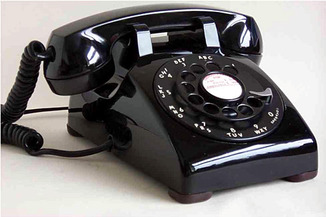 Many fighters were called. Most told Dana White, "No."
So Dana White hits the phones and starts calling people. We don't have the names of every fighter who was called, but according to Mr. White, everyone he called turned the fight down.
Personally, I want to know who they are. Everyone who told Dana and Lorenzo no bears partial responsibility for this disaster. I think we have a right to know who they are, so they can all be held accountable to the fans.
We know that eventually Chael Sonnen got a phone call from them. We don't know all the names of the fighters that Dana and Lorenzo called first, but here's a list of everyone that Dana White should have called with the offer before calling Chael Sonnen. I've put them in order, going for most logical challenger to least:
1.) Lyoto Machida -- Confirmed. The Dragon was offered the eleventh hour title shot and turned it down but initially agreed to fight Jones at UFC 152. Machida then changed his mind and counter-offered to fight Jones at UFC 153 in Brazil.
2.) Mauricio Rua: Confirmed. Yes he got the call and agreed to fight Jones if he had a couple months to prepare. Of course that wasn't what the UFC was looking for.
3.) Rashad Evans: Unknown.
4.) Alexander Gustafsson. Unknown.
5.) Glover Texeira. Unknown.
6.) Ryan Bader. Unknown.
7.) Quinton "Rampage" Jackson: Unknown.
8.) Forrest Griffin. Unknown.
9.) Antonio Rogerio Nogueira: Unknown.
10.) Phil Davis: Unknown.
11.) Rich Franklin: Unknown.
12.) Matt Hamill: Unknown.
13.) Brandon Vera: Unknown.
14.) Stephan Bonnar: Unknown.
15.) James Te Huna: Unknown.
16.) Vladimir Matyushenko: Unknown.
17.) Thiago Silva: Unknown.
18.) Ryan Jimmo: Unknown.
19.) Igor Pokrajac: Unknown.
20.) Gegard Mousasi: Unknown.
I might have missed a few names but that does it for options at Light Heavyweight. According to Dana the UFC brass exhausted every logical option and quite a few illogical ones, and I think there's a whole lot of both there. I'd love to hear from everybody I just listed. I'd like to know if Dana White and Lorenzo Fertita actually called them. If not, why not?
At this point it would make sense for them to start calling Middleweights:
21.) Anderson Silva: Unknown, though we do know that Anderson called in on Thursday and offered to save the event by fighting any non-champion Light Heavyweight.
22.) Chris Weidman: Unknown whether the UFC called him, but we do know that he did call the UFC and offer to fight Jones at UFC 151. It's unclear what response he got, but obviously he isn't going to get a shot at Jonny "Bones" Jones.
23.) Vitor Belfort: Unknown whether he got the call to fight at UFC 151, but we do know that he has now agreed to fight Jones at UFC 152. Odds are he did get a phone call offering him the UFC 151 fight, but at this point we really have no idea.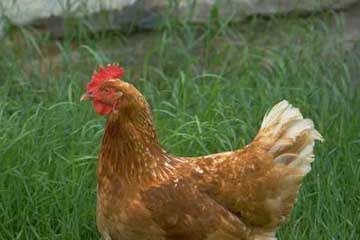 I don't know how many of those guys actually got a phone call from Dana and Lorenzo, but anyone who turned the fight down without good reasons (major injuries or something like that) is a coward.
Still, in their defense, it has a lot to do with how the company has been run over the last 12 years. In the early days when SEG owned the UFC, they were all about one night tournaments. In those days, fighters stepped in and fought.
Win the fight and move on to fight in the next round without a clue who your opponent would be. The tournament format did a great job of fostering a "anyone, anywhere, anytime" mentality.
Unfortunately, the Zuffa Ownership has run in the opposite direction. They've established and expanded weight divisions. They schedule fights months in advance. Fighters could expect to have a lot of time before their next fight.
Today's UFC fighters are used to the luxury of watching video of their opponent's fights, building a strategy for beating them and focusing their training to try to offset their opponent's strengths.
In light of that mentality, asking today's UFC fighters to jump into a title fight against one of the most dangerous fighters in UFC history with only eight days notice is something they simply aren't used to.
It doesn't make it right, of course. You're a fighter being given a crack at your fondest dream: Winning a UFC title. They're wrong for their refusal, but it doesn't hurt to understand why so many fighters told Dana, "Thanks, but no thanks."
Dana White can complain about it all he wants, but ultimately White helped create the problem. This is what comes of copying the boxing business model.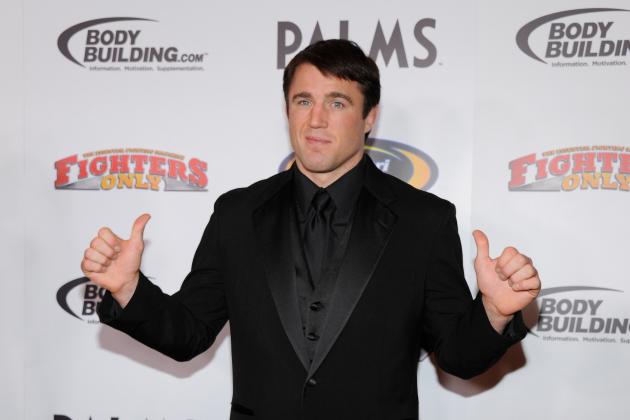 Ethan Miller/Getty Images

If you've ever read my articles or my comments about Mr. Sonnen then you already know that I'm pretty hard on Uncle Chael. I had nothing but contempt for the one-man circus Chael created leading up to both fights with Anderson Silva at UFC 117 and UFC 148.
Recent events have given me a new found respect for Chael P. Sonnen. I admired the fact that he accepted defeat at UFC 148 gracefully. There were some technicalities in that fight that he could have used to challenge the result and petition for the fight to be ruled a No Contest.
He would have lost the appeal of course. There just wasn't enough material to overturn the result. I just admire the fact that Chael didn't even go there. He accepted defeat like a man and moved on.
Then on Wednesday, Chael Sonnen did something that absolutely blew my mind. When Dana White called him, Chael didn't just say, "Yes!" immediately. He told Dana that he would fight Jones that very night if Dana wanted him to.
He even threw out a not-quite-serious offer to give Jones his entire purse if Jones would man up and fight him at UFC 151.
Chael Sonnen is crazy man and I've gained a ton of respect for him this week.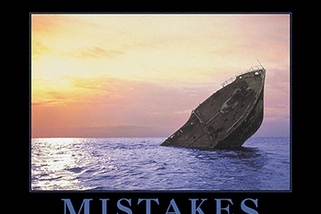 That's a lot of people making a lot of bad decisions in rapid succession.
I can't begin to comprehend how the UFC concluded that it was a good idea to throw offers of a title shot at any warm body willing to fight on eight days notice. This creates an absolutely horrible precedent and undermines the legitimacy of the UFC's title belts.
I don't understand why so many fighters turned the offer down. Shame on anyone who got the call and said no.
I don't understand why the UFC would call anyone who has not fought at Light Heavyweight recently.
I don't understand why anyone who lost their last fight would get a phone call.
Whatever their reasoning, the damage was done and now they were locked into the most illogical title fight since David "Tank" Abbott vs. Maurice Smith at UFC 15.
For those of you who are unfamiliar, Mr Abbott was on a two-fight losing streak at that point. Don Frye choked him out at The Ultimate Ultimate 1996. Vitor Belfort knocked him out in 52 seconds at UFC 13. And yet somehow the UFC offered a him a title shot against Maurice Smith.
Giving Chael Sonnen a title shot right now doesn't make any more sense than Tank Abbott getting a title shot did.
That's not Chael's fault, of course. Mr. Sonnen did the right thing. He stepped up and accepted the fight. But it's more than a little puzzling that he got the call in the first place.
So after a weird day filled with bad choices, at least UFC 151 had been saved ... or so they thought.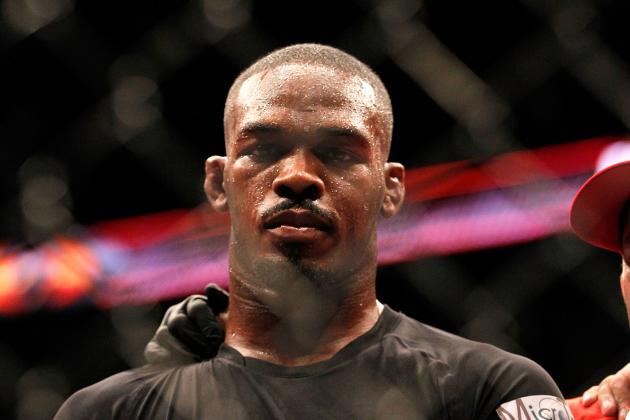 Kevin C. Cox/Getty Images

Now it was time for Jonny "Bones" Jones to do one better than the UFC.
With a brand new challenger all lined up for UFC 151, Dana White calls the champion and tells him the news. "Dan Henderson ruptured his MCL and can't fight. But the good news is, I managed to find a last-minute replacement. Chael Sonnen has agreed to take Dan's place and fight you at UFC 151."
Now that's a lot of information to take in all at once, so I'm sure it was no surprise that Jones wanted to have some time to think about it. So Jon calls up his coach Greg Jackson.
Jackson tells him he thinks that accepting the fight would be a huge mistake. Jon Jones decided that Jackson is right. Jones calls up Dana White and tells him he won't fight Chael on eight days notice.
There is actually some sound logic to back up the decision to be a coward and refuse to fight. For Jon Jones, this was a clear case of all risk, no reward. Conversely, for Chael Sonnen has nothing to lose and everything to gain by taking the fight.
But the decision is still completely baffling. Jon Jones was finishing up a training camp preparing to fight Dan Henderson:
1. A natural middleweight
2. A Greco-Roman wrestling specialist
3. Has devastating punching power and knows how to throw leather
4. Is on TRT
Now, with just eight days notice, Jones would face Chael Sonnen:
1. A natural middleweight
2. A Greco-Roman wrestling specialist
3. Throws pillow-soft punches with reckless abandon
4. Is on TRT
5. Would come into the fight with no training camp and almost no preparation at all
Am I the only one looking at that thinking that Jon Jones just hit the jackpot? Jones was probably going to wipe the floor with Dan Henderson anyways. Now he was being handed a downgraded clone of exactly the same fighter.
That just makes Jon Jones' cowardly decision that much worse. Somebody bumped the video game into easy mode and Jonny didn't want to play anymore.
Until this week, Jon Jones was my favorite fighter. This was the final straw for me. Jones is not the first man to be ruined by fortune and fame but it really stings when you realize that the man you've been rooting for and defending against critics really is the selfish egomaniac that everyone kept saying he was.
I would love to ask Jon Jones, "Who are you and what have you done with that humble kid from upstate New York?"
I will continue to be amazed at how talented and dominant Jon Jones is. I can't imagine anyone beating him any time soon. But Jon Jones has officially turned into the UFC's very own Terrell Owens: The ridiculously talented phenom that annoys the crap out of everyone around him.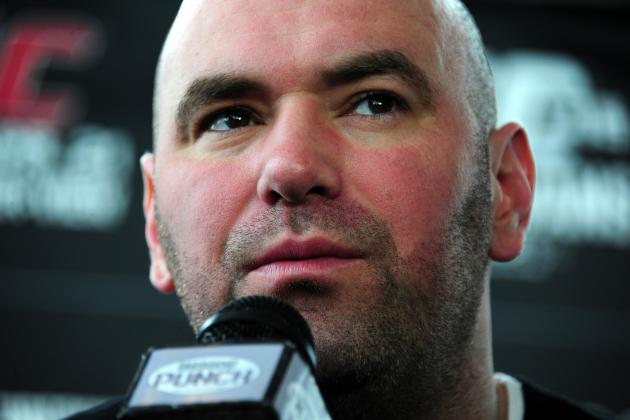 Scott Cunningham/Getty Images

Not to be outdone by Jon Jones, Dana White did what Dana White does: He pitched a fit!
Dana White called for a press conference via phone and here it is in all its glory. Dana White had bitter news to deliver: Amid much ranting and raving, Dana White announces that UFC 151 is being canceled and that it is all Jon Jones' fault.
Once again, I'm completely baffled. Cancelled? Why cancel the card just because you lost one fight? Sure it's not pay per view worthy anymore, but why not just put the card on free TV?
This was not the first time something like this happened. UFC 105 lost its main event title fight of BJ Penn vs Diego Sanchez on short notice. The UFC upgraded Randy Couture vs. Brandon Vera to main event status and put the fight on Spike TV for free.
We haven't seen the "move it to free TV" panic button utilized since the UFC's broadcast agreement with FOX began. It is possible that FOX just isn't willing to help them out in emergencies like this one.
I can understand not putting the card on FOX or FX with such short notice, but FUEL TV is absolutely starving for viewers. If FUEL TV is not available on a moment's notice then somebody FOX corporate is just plain crazy!
At the very least, the UFC can just put the whole thing on Facebook. Sure it makes little to no money that way, but the UFC would be doing right by its under card fighters. Those guys are fighting for peanuts anyways.
I think the UFC can take one on the chin and possibly lose money on a fight card. At least you wouldn't have to do the unthinkable and cancel an entire event one week before it was scheduled to happen.
Dana White was having none of that. Clearly, his mind was made up. Dana White canceled UFC 151 and put 100 percent of the blame on Jon Jones. Now let's take a moment to consider some facts:
1. Jon Jones did not cancel UFC 151; Dana White did.
2. By cancelling a UFC event on such short notice, Dana White has done tremendous damage to the UFC brand.
3. By throwing Jon Jones under the bus, Dana White has now turned one of his most dominant champions into a bitter employee at best and an enemy at worst.
4. Dana White's actions have damaged the legitimacy of the Light Heavyweight title and by association, all UFC titles.
5. Bellator founder and CEO Bjorn Rebney must be absolutely drooling right now. In 2013, Bellator events will be broadcast live on Spike TV. The visibility of the second largest MMA organization in the USA is about to get a huge boost. And now, the best Light Heavyweight in the world has a lot of reasons to want to get out of the UFC.
6. Dana White has dealt a huge blow to the marketability of Jon Jones. Angry fans are already vowing to boycott cards featuring Jones. Any money lost in the process doesn't just hurt Jon Jones, it hurts everyone else on that card. It also hurts the UFC in the pocketbook.
7. Dana White was a living breathing contradiction in that press conference. One minute he's telling us that they called fighter after fighter, but everyone refused to fight. Then in the very next breath he's saying that Jon Jones refusing to fight is unprecedented in UFC history.
I love Dana White, but the man's temper is such a liability to the UFC and the entire sport. I haven't been this blown away by Dana's little tantrums and rash decision-making since 2003, when out of the blue White just up and disbanded the entire Lightweight division. There was no Lightweight champion for four long years, and I still haven't heard a good explanation for it.
Make no mistake about it, cancelling UFC 151 is all Dana White. He could have let the event run. He should have let the event run, even if it was banished to Facebook.
But Dana White was apparently more interested in using the cancellation of UFC 151 as the proverbial whip to beat Jon Jones with for his refusal to fight. Jones deserves some backlash for his actions here, but just look at all the people Dana is hurting in the process!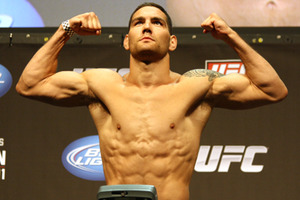 Clearly, Chris Weidman never got his phone call from Dana and Lorenzo. That's why he called them instead. Weidman was hearing all the rumors about Dan Henderson possibly being injured and he took a gamble. He called Joe Silva to ask if he could please fight Jon Jones at UFC 151.
Chris' phone call happened sometime before the press conference.
Weidman's reasoning is very simple: Chris wants to fight for a UFC title. Anderson Silva won't fight him, the UFC is giving the title shot to the winner of Stann vs. Bisping and Anderson is working to set up a super-fight against George St Pierre. Chris won't be getting a title shot at Middleweight anytime soon. Now Jon Jones needs an opponent and Chris wants a title shot.
So Chris Weidman agreed to move up 20 lbs with just eight days notice and fight one of the most dominant champions the UFC has ever seen.
A gutsy move by Weidman to say the least. Nobody even had to ask him.
This should earn him just as much praise and respect as Chael Sonnen for all of this. I know I've gained a ton of respect for the man.
But somehow Chris is stuck in the role of being UFC's very own Rodney Dangerfield: He gets no respect. Almost nobody is talking about Chris Weidman's offer right now. They really should be, but they aren't.
Unfortunately for Chris, Jon Jones had already made it clear that he was unwilling to change dance partners on eight days notice no matter what.
Weidman couldn't have known that at the time, of course. If Dana had accepted Chris Weidman's offer, it wouldn't have done any good since Jon Jones already said no.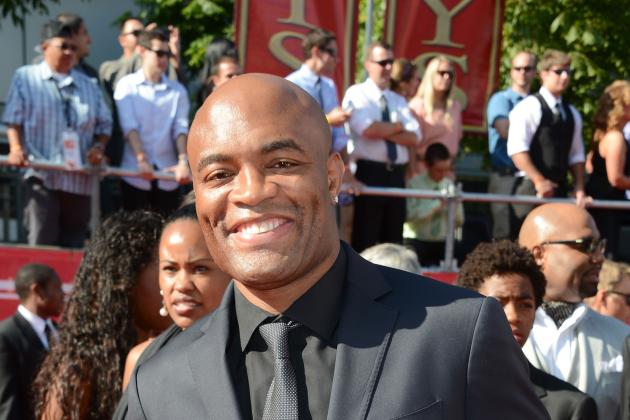 Frazer Harrison/Getty Images

Just a couple hours after Dana White's temper tantrum/press conference was over, Anderson Silva stepped up and offered to fight any Light Heavyweight not named Jon Jones.
Now for those of you asking the question, "Why not Jon Jones?" let me remind you that Jones had already flat-out refused to take on any replacement opponent at UFC 151. So even if Anderson suddenly does want to fight Jon Jones for the Light Heavyweight title, why even bother saying it? Jones already said no.
Clearly the UFC needed something big to save the UFC 151 fight card. Anderson is big enough that it wouldn't even matter who fought him. Anderson Silva vs Greg Nagy would have been enough to save the day.
You could have probably even done a catch-weight non-title fight between Anderson and Weidman! Sure, there wasn't time for either man to make weight, but that doesn't mean they can't fight anyways.
Dana White and the UFC once again made a completely baffling decision: They did nothing. No response to Anderson's offer. No response to Weidman's offer. No nothing.
Was it already too late to stop the cancellation of UFC 151? Perhaps. But if that was the case, why didn't they at least tell us that?
Say what you want about Anderson Silva, but unlike Chael Sonnen and Chris Weidman, The Spider has absolutely nothing to gain for his trouble.
If the UFC had been able to salvage UFC 151, Anderson would put his undefeated UFC record and health on the line to save the UFC's lost fight card. He is the UFC middleweight champion and he doesn't want anything more than that.
Anderson's was the only rescue offer that was completely unselfish.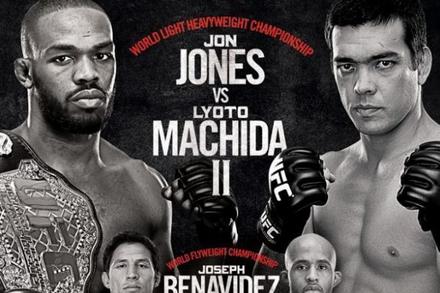 So with all efforts to save UFC 151 either failing or falling on deaf ears, the UFC abandoned UFC 151 and forged ahead with their new plan: Jon Jones would now fight Lyoto Machida at UFC 152. They even came out with this nifty poster.
Let's think about that for a second: After all the mass chaos created by trying to find a challenger for Jon Jones on extremely short notice, the UFC's brilliant plan was to book a new title fight to happen on short notice.
But at least the crisis was finally over, right?
Wrong!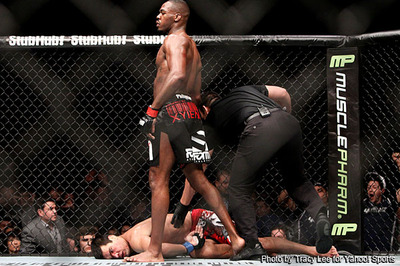 To reiterate, today's UFC fighter has expectations and those expectations exist because of the way that the UFC is run today. With the exception of The Ultimate Fighter reality TV show, there are no tournaments in the UFC.
Fighters don't just step up and fight whoever is next. These days, they wait around for Joe Silva to tell them who they're fighting next and they expect to have two to three months to train and prepare.
So what happened next really isn't that surprising. Lyoto Machida asked for more time to prepare for Jones. He offered to fight Jon Jones at UFC 153 in Brazil. This would buy Machida an extra 21 days to prepare for his fight with Jones.
Speaking on behalf of Machida, Ed Soares had the following to say to MMAJunkie:
"Lyoto wants nothing more to be champion once again. Unfortunately, a rematch with Jon Jones doesn't just mean another shot at the title. A second loss to the champion means you have to completely reinvent yourself. It just happened to Chael Sonnen and Frankie Edgar. It happened in the past with B.J. Penn and Rich Franklin.

"Lyoto believes he has a great chance to beat Jon Jones the next time they fight, but he also wants an opportunity to come into the fight at full strength. Jon Jones is a great champion, and we would never disrespect him by assuming we could beat him with any less than our best effort. And Lyoto believes he owes it to himself, to Jon, and to the fans to be fully prepared the next time he steps into cage."
Dana White wanted none of that, of course. He even went so far as to strip Machida of his number one contender status. The Dragon will now have to fight his way back into title contention.
This crisis just wasn't going to go down quietly without throwing us a few more twists and turns. It does beg the question, was Lyoto Machida's decision any less cowardly than Jon Jones?
What is the deal with all these big, strong warriors refusing to go to war?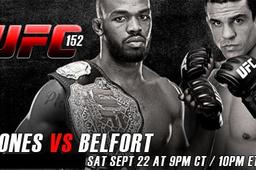 Surely such a bizarre story couldn't possibly come to anything but a bizarre ending. Jon Jones will defend his title against Vitor Belfort at UFC 152.
On paper, this one might actually make sense. You can actually bill this one as "The former Light Heavyweight Champion of the World vs. the reigning Light Heavyweight Champion" and you wouldn't be lying.
Not only did Vitor Belfort absolutely storm onto the scene at UFC 12, he really did beat Randy Couture seven years later to claim the UFC Light Heavyweight Title.
If you actually saw that fight, you know that Couture was dominating Vitor right up until Vitor somehow managed to open up a nasty cut on Randy's eyelid. The cut wouldn't stop bleeding and the doctor stopped the fight. Vitor Belfort was champion by doctor stoppage. Technically, it still counts.
The trouble is, Belfort hasn't fought at Light Heavyweight since 2007. We have absolutely no idea how Vitor Belfort stacks up against today's top Light Heavyweights.
Vitor Belfort is currently on an one-fight win streak, having just defeated Anthony Johnson in a catch-weight tilt in his last fight. The fact that Vitor Belfort actually won his most recent fight means Jones vs. Belfort actually makes slightly more sense than Jones vs Sonnen...which isn't saying much.
If this whole train wreck has taught us anything at all, it's that fighters from different weight classes make the best volunteers because they have absolutely nothing to lose. Clearly, Vitor Belfort is no exception.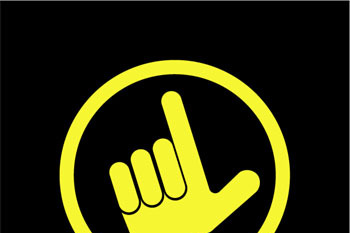 The absolutely amazing thing is that anyone is actually coming away from this catastrophe without being damaged in some way by it. But there were a guys whose stock and respectability rose immensely:
Winners:
Chael Sonnen
Chris Weidman
Anderson Silva
Vitor Belfort
Losers:
Dana White
Jon Jones
The UFC
Nike
Fuel TV
Shogun Rua
Lyoto Machida
Every single person who refused the fight that we don't know about yet
The UFC Lightweight Division
All UFC fans
All UFC champions
All UFC fighters
Mixed Martial Arts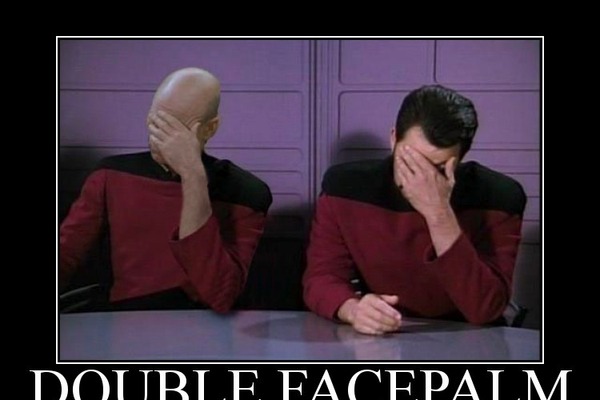 Where to begin? This is an ugly series of events for the UFC and combat sports in general.
We've learned that Dana White at his worst is one of the most skilled men in human history at making bad situations even worse, all with the very best of intentions.
We've learned that Chael Sonnen, Chris Weidman and Anderson Silva just might be crazy enough and old-school enough to fight anybody, anywhere, anytime.
We've seen firsthand how badly things can go when you have no backup plan.
We've learned that today's mixed martial artists are a cautious lot. They won't take risks unless they have absolutely nothing to lose. Jon Jones may be the most blatant example of this, but he certainly was not the only one.
That is truly the big lesson here: UFC fighters no longer think like front-line soldiers, rushing in with guns blazing and damn the consequences. They think, plan and maneuver like generals. You don't expect a general to throw himself into the fray without a care.
UFC fighters have been taught to expect to have months to prepare for battle, not days or hours. That is the underlying cause of everything here.
We've just witnessed some of the ugliest days in UFC history. No true fan of this sport will ever forget August 2012.
In the end, the UFC and MMA as a whole will survive and thrive. Nowhere to go from here but up!