Chael Sonnen: Is Trash-Talking Fighter Good for the UFC?
Ethan Miller/Getty Images
It's hard to tell truth from fiction these days where Chael Sonnen is concerned.
UFC's resident trash-talker hasn't stopped flapping his gums since Jon Jones refused to fight him on short notice for UFC 151 after Dan Henderson went down with a knee injury.
Only hours after this message from the UFC, announcing the stoppage of UFC 151, Sonnen gave an exclusive interview to Bleacher Report's Jonathan Snowden, whereupon he lambasted Jones in every conceivable way, ending with this:
Jon Jones is a delusional brat. He talks of being a businessman?! What?! What risks did he take? What capital did he raise? Where exactly is his office located? How many people does he employ? Hey JJ, put me on the phone with your secretary... Oh wait, what?
He then followed that up with a message from his Facebook page only hours later:
I am no longer permitted to speak ill of the former champion Jon Jones as we have come to an agreement. I will stop tearing him down verbally and in exchange he has relinquished his belt to me. I would like to read a prepared statement from the former Champion.

Mr Sonnen, In every mans life a choice must eventually be made. Run or fight. I said I wouldn't duck any man as champion. But you are no ordinary man. You've spoken nothing but truth in your attempt to gain a title fight with me. My last act of cowardness is to hand over what you would have beaten out of me 8 days from today. The UFC LHW Title. Now I must refocus my life. Good luck Champ.

Signed, Jon Bones Jones
Color me skeptical, but I'm not buying this for a second. There's no flipping way that Jones had any part of this.
Everyone knows that Sonnen can't keep his mouth shut, and this is professional fighting we're talking about. Trash talking has been going on like this since the dawn of mankind.
But is this a good thing for the UFC?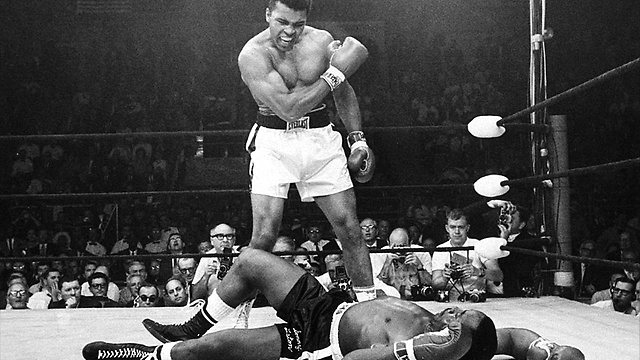 Photo Credit: FoxSports.com
Back when Muhammad Ali was on top of the world, he perfected the art of trash-talking. What he did both in and out of the ring was great for the sport of boxing.
From my perspective, Mixed Martial Arts needs guys like Sonnen. There's nothing more appealing for fans of the sport than when trash-talkers like him get beat down and shut up for a minute, and there's nothing more irritating than when they win.
Is Sonnen good for the UFC?
The power of emotions is a strong aphrodisiac to advertising companies, and as the sport of MMA continues to grow in popularity, the UFC can only benefit from keeping Sonnen and others like him around to stir the pot.
People either love him or hate him. There is no in between.
As long as us media types continue to talk about Sonnen, he's good for the UFC.
The reason us media types continue to talk about Sonnen is because the masses can't get enough of his pot-stirring words.
Long live the power of emotions. Keep flapping those gums, Sonnen.
Follow me on Twitter @JesseReed
This article is
What is the duplicate article?
Why is this article offensive?
Where is this article plagiarized from?
Why is this article poorly edited?