Roger Federer: Ignoring Luck of Draw Will Be Key to Another Grand Slam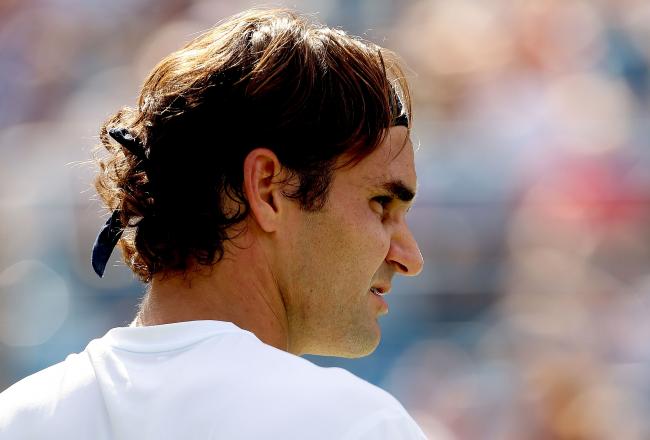 Matthew Stockman/Getty Images
At this point, there's nothing Roger Federer can do. He came out on the bad side of luck, and the only choice he has is to get focused and get on with it.
His 18th Grand Slam title awaits.
When the U.S. Open draws were announced, Federer got some news he certainly didn't want: He and Andy Murray would be on the same side of the bracket, so one of them will have to go through the other in order to get to the semifinals.
World No. 2 Novak Djokovic, on the other hand, has a much more favorable road to the final. With Rafael Nadal bowing out of the last major of the year and Federer and Murray on the opposite side of the bracket, there are no massive threats standing in between him and a trip to the final.
That doesn't mean he'll get there. It just means he has a better shot than either Murray or Federer.
The good news is, Federer has seen plenty of his potential semifinals opponent in the last couple of months. In July, Federer took down Murray en route to his record-tying seventh Wimbledon title, 4-6, 7-5, 6-3, 6-4. But his luck ran out about a month later when, on the same court, Murray trumped him 6-2, 6-1, 6-4 for the Olympic gold.
That loss is the real concern for Federer, mostly because it came on the heels of an epic, four-hour and 26-minute semifinal matchup against Juan Martin Del Potro. When it came time to face Murray in the Final, Federer seemed fatigued and far from his best, while Murray—who was coming off a far less grueling defeat of Djokovic—took care of him fairly quickly.
So what will happen if Federer faces Murray in the semifinals and he's pushed to his limits, to the point where he doesn't have much left in him, once again, for the final?
Or what will happen if Murray beats him for the second straight time?
In his career, Federer is 8-9 against Murray. Those aren't the kind of odds you want heading into the last Grand Slam of the year, but it's not worth thinking about now. It's a long road to the semifinals, and overlooking some of the lesser opponents who stand in between here and the second-to-last step is a perfect recipe for failure.
No, luck isn't on Federer's side for this year's Open, but dwelling on that can only lead him into a trap match. Dwelling on that could cause him to fall well short of Murray and the semis.
Would it be preferable if Murray ended up on the other side of the bracket, and then he and Djokovic had to duel it out once again while Federer cruised along on his own side? Of course. But that's not the way it is, and when the time comes, Federer can find a way to compensate for that loss at the Olympics. If the time comes.
For now, though, there should be just one thing on Federer's mind: beating Donald Young.
This article is
What is the duplicate article?
Why is this article offensive?
Where is this article plagiarized from?
Why is this article poorly edited?