College Football 2012: Potential Week 1 Upsets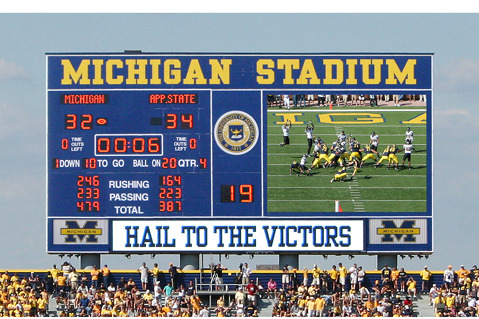 http://www.skylinepictures.com/Appalachian_State_University_appsu3_full.htm
In the recent week, college football faithful have found themselves talking about the greatest upset in college football history: Appalachian State vs Michigan.
Numerous reports came out about how Michigan players were supposedly getting high on marijuana before they faced the Mountaineers.
This, in turn, has led to multiple lists and discussions about the biggest upsets since that day in September five years ago.
But instead of looking to the past for upsets, I'm looking to the future, particularly Week 1 of the upcoming college football season.
Begin Slideshow

»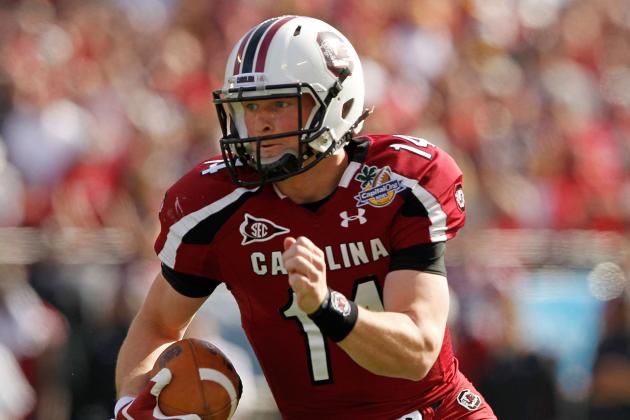 Mike Ehrmann/Getty Images

South Carolina once again helps fans kick off the season by playing on the first day of the college football season for the fourth time in five years.
This year, however, their opponent isn't a middle-of-the-pack ACC team or lowly C-USA team. No, the Gamecocks this year are facing second-year head coach James Franklin's Vanderbilt Commodores.
Franklin got the Commodores to six wins and a bowl game last year (no easy feat) and played competitively in most of their other games, including a near-upset of the 10th ranked Arkansas Razorbacks.
This year, Franklin looks to take a step forward, and it seems as if there's a new aura around the Vanderbilt program, a sense of swagger, if you will.
While the Gamecocks clearly have more talent with Heisman candidate Marcus Lattimore at tailback, Connor Shaw at quarterback and Jadeveon Clowney at defensive end, Vanderbilt could pose a challenge.
Vanderbilt does get the Gamecocks at home, and South Carolina has been known to come out flat early in the season.
Upset Potential: 45 percent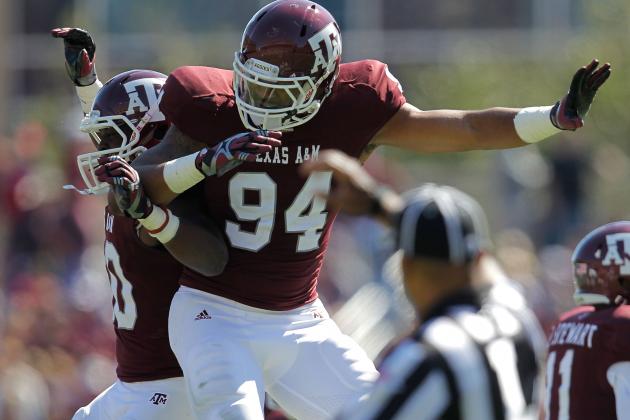 Sarah Glenn/Getty Images

I know what you're thinking. How could anyone ever say a WAC school would beat a BCS conference school regardless of where the game is played?
The quick answer is because it has happened before.
Welcome to the Western Athletic Conference, around for a limited time only. The WAC has produced some of college football's greatest upsets. Remember Boise State and Oklahoma in the Fiesta Bowl? What about Pat Hill and his Fresno State teams' play anybody anywhere mantra?
Back in 1999, the Bulldogs of Louisiana Tech knocked off a nationally-ranked Alabama squad in Alabama.
Those same Bulldogs will be looking to do the same Thursday to another SEC foe.
Texas A&M is coming off a disappointing season in which it saw many of its leads erased in the second half of games. The Aggies now bring in Kevin Sumlin, an offensive guru, at head coach to lead A&M as it starts its new journey in the SEC.
Should the Aggies slip up to La Tech, Sumlin's and the Aggies' journey may be a little rockier than predicted.
Upset Potential: 35 percent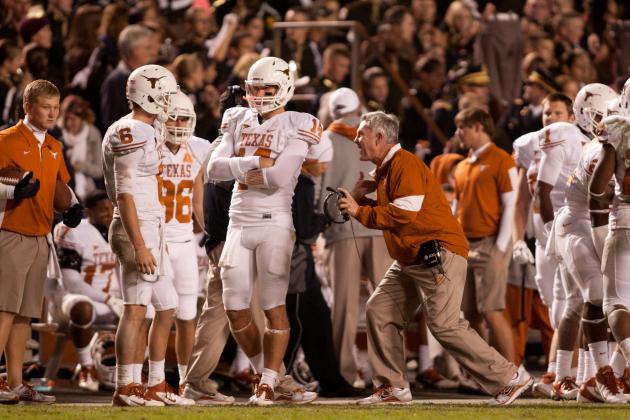 Darren Carroll/Getty Images

Wyoming? Upset Texas at home? Impossible. I know that's what a lot of you are thinking. Hear me out.
Wyoming brings back a very good but underrated quarterback in Brett Smith and a defense that was very good in the turnover margin. However, that same defense was very bad at stopping the run, something the Texas offense will likely lean on for most of the game.
Factor in Texas' quarterback controversy, and you have the makings of a potential upset.
Upset Potential: 30 percent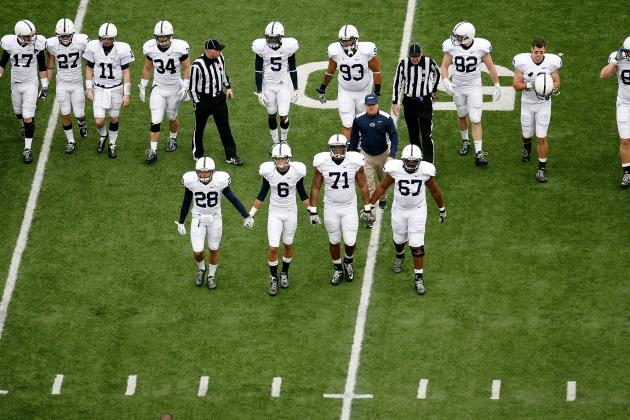 Kirk Irwin/Getty Images

It's hard to say this would be an upset either way. On one side is Frank Solich and the MAC runner-up Bobcats spearheaded by Tyler Tettleton at quarterback. On the other side is Penn State, who is reeling from NCAA sanctions and numerous player transfers.
Gone are a lot of Penn State's experienced offensive players from an offense that really didn't do anything last year.
This is perhaps the most likely upset to occur this week.
Upset Potential: 70 percent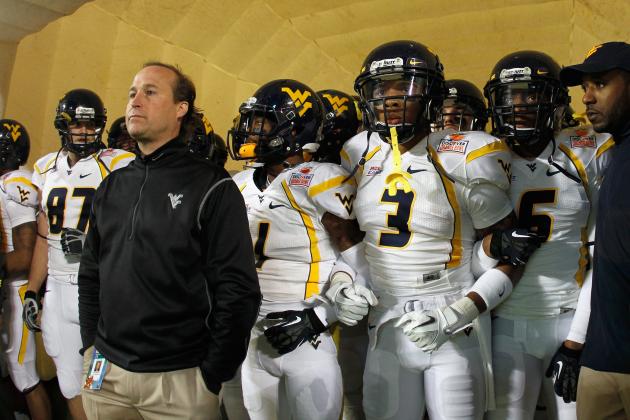 Mike Ehrmann/Getty Images

Many are writing this game off as a blowout. That may not be the case. Two fierce rivals face off in the Friends of Coal Bowl.
While West Virginia has never lost to Marshall, the Thundering Herd has played competitive as of late. In fact, the Thundering Herd had a victory in hand in 2010, but let it slip away by allowing West Virginia to come back in the second half and win it in overtime.
Despite expectations for either team, everything is off the table when these rivals meet. And who knows, maybe Marshall will get its first victory over the Mountaineers.
Upset Potential: 20 percent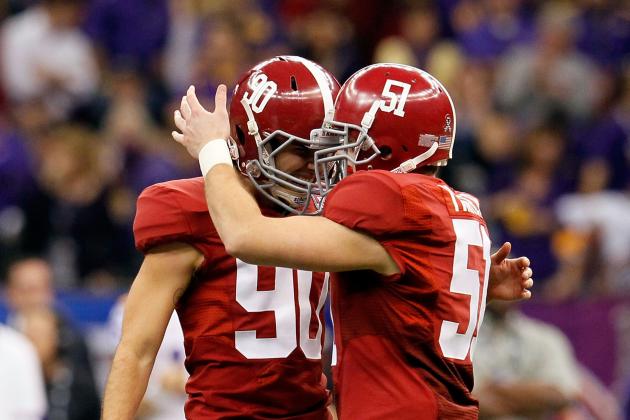 Ronald Martinez/Getty Images

Michigan vs Alabama (Dallas): The showdown in Dallas. This is the marquee game of the week, and many are picking 'Bama to smother the Wolverines. Upset Potential: 40 percent

Northern Illinois vs Iowa (Chicago): The Hawkeyes head up north to take on the 2011 MAC champions. Upset Potential: 35 percent

SMU at Baylor: This could be considered an upset should SMU win. It really is hard to say, though, as many are predicting a down season for the Bears. Upset Potential: 50 percent

Clemson vs Auburn (Atlanta): This one is too close to call. Clemson comes ranked at 14th in both polls, while Auburn is at 25th in the Coaches Poll. Upset Potential: 50 percent
Boise State at Michigan State: A Boise State victory could be considered an upset, but haven't we all gotten used to that by now? Upset Potential: 60 percent