Detroit Pistons: 5 Biggest X-Factors for 2013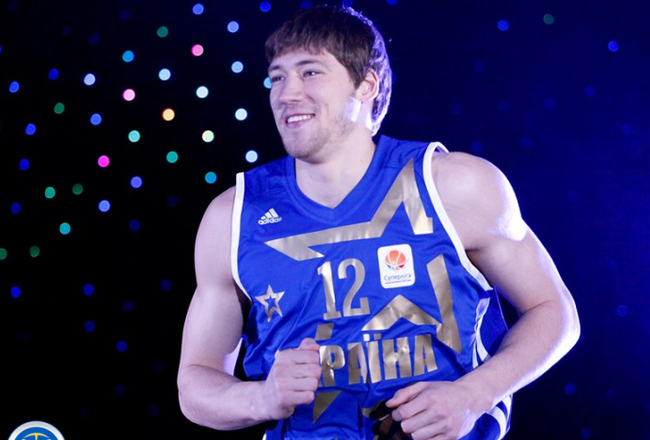 streetball.com

The Detroit Pistons are looking to make noise in the East in 2013. Fans around the NBA might scoff at the idea of the lowly Pistons being competitive again, but it's not as far-fetched as they might think.
Detroit is poised for a breakout year . The Pistons have made made progress in their rebuilding efforts and many experts predict that the Pistons are on the rise. In fact, they moved up six spots to No. 22 on ESPN's Future Power Rankings.
They've got a long way to go to compete against the Miami Heats of the world. However, with a young core of promising players, at least there's optimism in Motown again.
Everybody knows about Greg Monroe, Brandon Knight and Andre Drummond. Their play, and continued improvement, is key for the Pistons' ascension.
The team's success in the upcoming season might be more closely tied to the emergence of several other players, though. These "X-Factors" have the ability to tip the scales in the Pistons favor with their play.
Here are five such players who's impact could make the upcoming season the Pistons' most successful since 2008.
5. Corey Maggette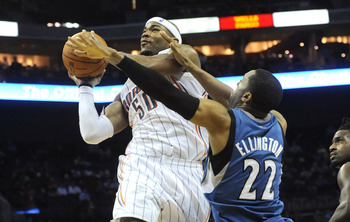 Sam Sharpe-US PRESSWIRE
Which Corey Maggette are the Pistons going to get? The oft-injured veteran who has one foot out the retirement door, or the veteran scorer who can still take it to the rack, draw fouls and rebound.
Notice how neither scenario mentions defense. It's a given that won't be part of the package.
He might be nothing more than an add-on in a salary-dump deal, but that doesn't mean the Pistons don't hope he produces. Maggette could be a source of instant offense off the bench for Detroit.
That would qualify as a bonus.
There are question marks for sure, but a veteran who can create his own shots and get to the foul line could be very useful.
4. Kim English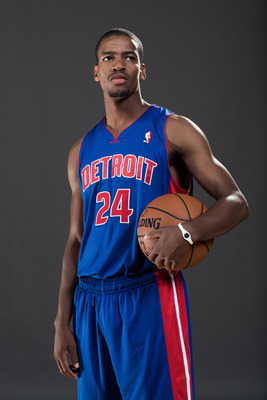 Nick Laham/Getty Images
Kim English has the potential to be a super-sub for the Pistons in 2013. That might be a high expectation for a rookie, but he possesses a skill that the Pistons desperately need: three-point shooting.
Detroit was middle-of-the-pack in three-point shooting percentage but near the bottom in shots made and attempted last year.
English might be a one-dimensional player—according to ESPN's Chad Ford—but it is a dimension that the Pistons obviously need.
That's why English could make a major impact on the team—if he can crack the regular rotation.
If he shows the same deft shooting touch as he did his senior year at Missouri, the Pistons will find a way to get him on the court.
He's arguably the Pistons best deep threat and he hasn't even stepped foot on the court yet.
3. Slava Kravtsov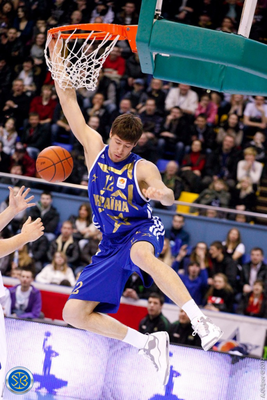 streetball.com
Unless your name is Joe Dumars, the closest you've come to seeing Slava Kravtsov play is watching him on Youtube. This video has been making the rounds and clearly shows the 7-foot Ukrainian has potential.
Especially as a shot blocker and finisher in transition.
Of course questions linger about how Kravtsov's game will stack up against NBA-level talent. That's to be expected. The NBA has seen it's share of hyped up Euros who never pan out.
The difference is that this Pistons prospect is not hyped up. He's not being touted as the next MJ—like Toni Kukoc—or even the next Mehmut Okur for that matter. His expectations are simply to be a defensive presence and to rebound the basketball.
Kravtsov can at least do that. If he does it well, and sprinkles in some emphatic dunks, it will be an added dimension that the Pistons will surely benefit from.
2. Austin Daye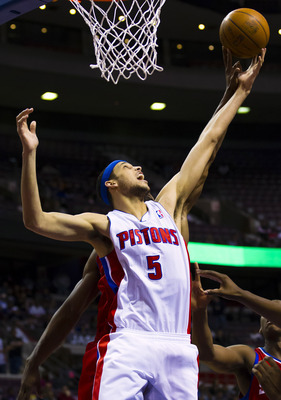 Rick Osentoski-US PRESSWIRE
Obviously Austin Daye struggled with his shot last year. For a guy that is supposed to be a reliable perimeter scorer, he was dreadful.
That wasn't the only reason the Pistons decided to sit him down, though. Daye is a defensive liability down low. He's long enough to block shots and rebound, but his 6'11", 200-pound frame gets manhandled by players like Blake Griffin.
He's also not athletic enough to keep up with smaller, quicker forwards.
With that said, a bounce-back year isn't that hard to imagine for Daye. He's much better than his performance last season and he's one of only a couple Pistons who can shoot the long ball consistently.
His play in the Pistons summer league games might be more of what fans should expect.
If that's the case, Daye could be a pleasant surprise and work his way back to regular playing time. His limitations might make him more of a situational sub though.
That doesn't mean he can't make significant contributions, though. His length and shooting ability make him a difficult player to defend.
1. Jonas Jerebko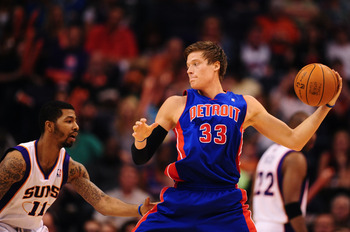 Mark J. Rebilas-US PRESSWIRE
Jonas Jerebko isn't exactly an unknown quantity in Detroit. He's an integral part of the Piston's rebuilding efforts.
However, people forget that the upcoming season will only be his third playing in the NBA. He missed the entire 2010-2011 season due to injury. With that in mind, Jerebko might not have reached his ceiling yet in the NBA.
In fact, his rookie year was still his most productive. His numbers were lower across the board last year.
2013 could be his year to bounce back and return to form. Actually, the Pistons are hoping that it's the year he exceeds the promise he showed as a rookie.
He'll have the opportunity to do so as the Pistons likely starting power forward. As a rookie he started 73 games and look what he did with that opportunity. In his third year he'll do even more.
Keep Reading

Detroit Pistons: Like this team?