7 Non-Injury Related Issues for Golden State Warriors in 2012-13
Jennifer Stewart-US PRESSWIRE
If the Golden State Warriors have an injury-free season they will make the playoffs.
Right?
It's not that simple.
Staying injury free is a concern for every NBA team, not just the Warriors.
The Warriors have other issues that need to be ironed out to make a run at postseason play. From inexperience to strong competition, here are the obstacles the Dubs need to overcome to make the playoffs.
7. Mark Jackson's Inexperience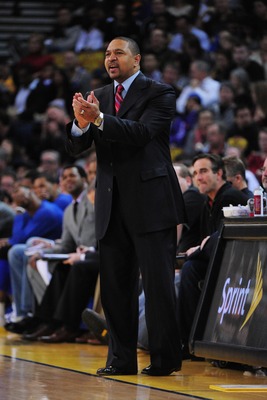 Kyle Terada-US PRESSWIRE
Mark Jackson has his work cut out for him.
For the first time in years, Warrior fans are expecting a playoff berth. It's Jackson's job to get them there.
Jackson is a complete unknown heading in his second year as head coach. The majority of this roster has been on losing teams most of their careers, and the players are going to look towards him to build a winning culture.
Thanks to Andrew Bogut, the Warriors will improve defensively. But is Bogut alone going to be enough?
Jackson has to coach up the defense and mask the liabilities that are on the roster. There are many styles of basketball this team can play; his job is to figure out which one is best.
That's a lot to handle for a young coach, and the Warriors hired him for a good reason.
6. Defense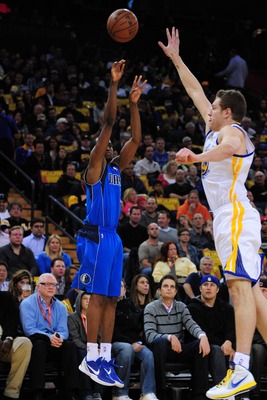 Kyle Terada-US PRESSWIRE
Mark Jackson keeps preaching defense.
That's easy to say, harder to execute.
Bogut will make the Warriors a better defensive team, but this team is still full of players who struggle to keep their man in front of them.
The Warriors are going to rely on Bogut much like the NBA Champion Dallas Mavericks did with Tyson Chandler. However, there is no Shawn Marion on this roster.
Bogut is going to change the defensive scheme, but other players need to step up. David Lee, Stephen Curry and Klay Thompson are going to be logging serious minutes next season, and they need to improve their game defensively to take some weight off Bogut.
If they rely too heavily on Bogut, it will lead to foul trouble and then….
5. What Happens When Andrew Bogut Is in Foul Trouble
Jennifer Stewart-US PRESSWIRE
The Warriors will be a good defensive team thanks to Bogut.
The problem with that is where is the defense going to come from if or when Bogut is forced to sit in the event of foul trouble?
His backups include Andris Biedrins, who has completely forgotten how to play basketball. Jeremy Tyler has potential, but is years away from making a big impact. The slower the Warriors bring him along, the better.
There is Festus Ezeli, the rookie out of Vanderbilt, who should be the primary backup to Bogut.
He has the makeup to be a defensive stopper for the second unit; however, with the lack of strong defenders on the roster, how much can they ask from a rookie?
Speaking of rookies…
4. How Much Can They Rely on Their Rookies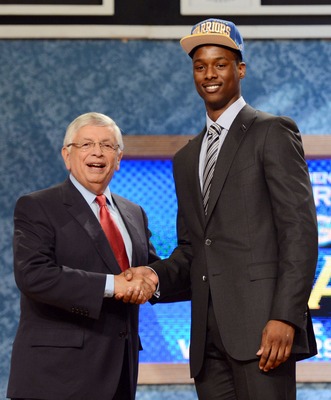 Jerry Lai-US PRESSWIRE
The Warriors will feature a deep bench this season. Their recent draft picks are a big reason for that.
How well they perform is another question.
Harrison Barnes is expected to start and has a bright future ahead of him. However, according to basketball prospectus via ESPN.com, Barnes projects as one of the worst players in the league . That raises eyebrows.
Ezeli has a ton of defensive potential. However, there's a reason why a 6'11" center would fall to last pick of the first round. Teams do make mistakes, but with centers so hard to come by, why would he fall so low? Ezeli should get the chance to prove that he should have been drafted much higher.
Draymond Green has the energy and makeup to make an impact next season. Will he get the minutes to prove himself?
He has to compete with Brandon Rush, Richard Jefferson and Carl Landry for minutes. That's a lot of competition for a second-round draft pick.
There are growing pains with any rookie, and if the Warriors rely too much on these three, it might come back to bite them.
3. The Western Conference Is Loaded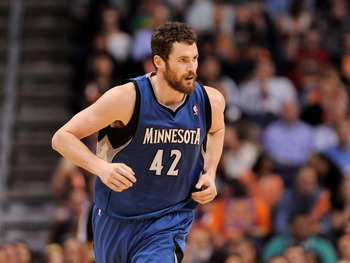 Jennifer Stewart-US PRESSWIRE
Just a few years ago, the Warriors set the record for most wins without making the postseason. Sadly, they could eclipse that record this year.
The Warriors are aiming for a 5-8 seed, but so are eight other teams. The Minnesota Timberwolves, Utah Jazz and Dallas Mavericks figure to be their main competition, and they need to have success against those teams to separate themselves from the pack.
The best way to move up in the standings is to beat the better teams. Historically, they lose to the bottom feeders, and that trend needs to change now.
2. Will Klay Thompson and Stephen Curry Co-Exist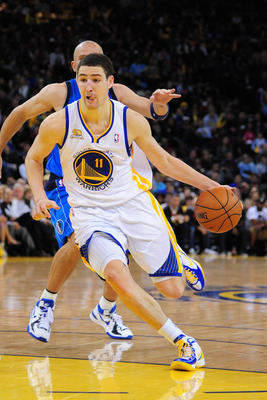 Kyle Terada-US PRESSWIRE
Do the Warriors have the alpha dogs in the backcourt?
It's a classy problem, but a problem nonetheless.
The Warriors' starting backcourt are both at their best when they are shooting the ball, and sharing their touches will be an issue.
Mark Jackson has yet another tough task at making sure both of these players get enough touches to keep them both happy and productive.
Curry and Thompson both have an extremely high basketball I.Q.s and should find a way to co-exist. However, they have only played a handful of games together and started exactly one game together. That was on December 31st.
If both players want to be the man in the backcourt, it could cause competition as to who should be getting the big shots when the game's the line.
1. Experience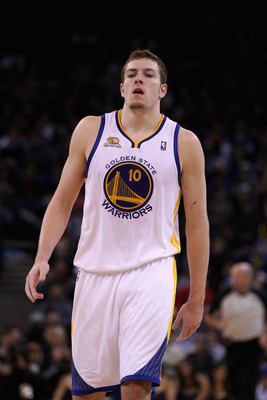 Ezra Shaw/Getty Images
The Warriors expect to be in the playoff hunt come March.
The question will be, who do they rely on to get them over the hump?
Curry, Thompson and Lee have never played meaningful games late in the season, and Bogut has played in exactly five playoff games. That was in 2006!
Being in contention late in the season will be foreign to the core players on this team. Who are they going to rely on to handle things when the intensity rises? Their head coach is entering his first real full year of coaching, but he does have plenty of playing experience in the postseason. Is that going to be enough to guide his team to the playoffs?
The Warriors are talking playoffs, but it's not going to be easy to get there.
Keep Reading

Golden State Warriors: Like this team?