Vince McMahon on Trial: Accused of Ruining the Wrestling Business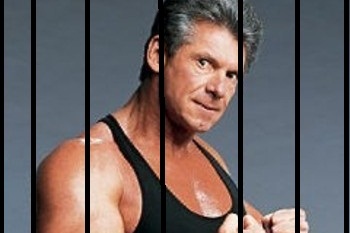 All rise.
Case Number 00001. The Internet Wrestling Community against Vincent Kennedy McMahon.
The charge: Single-handedly leading the wrestling business into oblivion.
How does the accused plead? Not guilty.
Has the jury been sworn in? Yes.
Then let us begin with the case for the prosecution.
Counsel, you may begin.
Begin Slideshow

»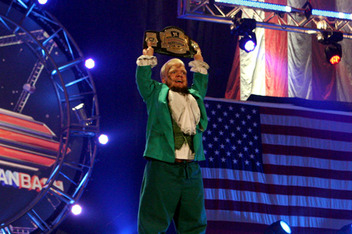 http://newwrestlecrap.proboards.com/index.cgi?board=wwe&action=display&thread=68
With the collapse of WCW, the prosecution suggests that all momentum from the Attitude Era was slowly lost. The dreams of a pan-wrestling organisation slowly dissipated and the WWE was given free rein to do whatever they wanted.
The hope of legendary inter-federation battles were lost, and in its place, a watered-down product that bore no resemblance to the product we all once loved.
The political aspirations of the McMahon family have continued this policy as a means of whitewashing the past and attempting to make the company look respectable despite massive amounts of evidence to the contrary.
Fans may not want all the excesses of the Attitude Era, but we want more than the cartoon form of wrestling that we are given today.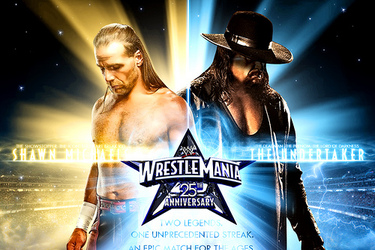 http://www.sportskeeda.com/2012/03/19/wrestlemania-classics-undertaker-vs-shawn-michaels-wrestlemania-25/
The prosecution has spoken of a wrestling organisation that is both watered-down and irrelevant. However, we must immediately acknowledge that during this so-called period of downturn, the WWE has produced such matches as Shawn Michaels vs. the Undertaker, CM Punk vs. John Cena and The Rock vs. John Cena.
While viewing numbers are indeed down, ratings are always subject to change. Just as Hulk Hogan was replaced by Steve Austin, so too the current generation is beginning to rise to take the Attitude Era's place.
We furthermore forget that while Attitude did indeed give us many great moments, it also provides many infamous moments that have forever besmirched the image of the WWE including the Katie Vick and Edge/Lita storylines.
Following the monumental rise of wrestling in the late 1990s, there was a desperate need for wrestling to rebound and build a new audience, hence the PG era is creating a new generation.
The defence argues that wrestling needs PG to survive.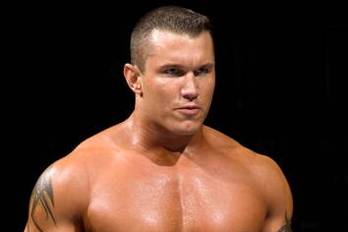 http://www.randyorton4u.com/randy-orton-pictures/breaking-news-randy-orton-suspended-for-60-days/
Many deaths of young superstars are attributed in various ways to wrestling. Heart attacks, drug overdoses, suicide and accidents—life as a wrestler is not an easy one. With steroids, painkillers and a chaotic life on the road, anyone's body will begin to break down.
Those who deny that wrestling is to blame ignore the fact that such deaths are also found in football.
The WWE, while implementing a wellness program, has either through ignorance or carelessness, allowed wrestlers to indulge in drug use for their well-being and for performance enhancement.
The steroid trials of the 1990s have irreparably damaged the very image of wrestling and everything that it once stood for. The WWE is the leader of wrestling and should set an example.
http://prowrestling.wikia.com/wiki/Randy_Orton/Event_history
The defence fully acknowledges that while drug taking did once occur, the wellness program has stopped such behaviour. Every wrestler is now clean.
The program has caught a number of high-profile wrestlers including Rey Mysterio, Randy Orton and Sin Cara.
Furthermore, the implementation of an historic aspect gives much-needed assistance to former superstars who have drink- and drug-related problems. The notable example of Scott Hall is a fine example of how some superstars have been given a number of chances despite not having an contract with the company.
The issue of drugs is something that the WWE is working hard to defeat. While some are slipping through the net, the days of steroid and painkiller abuse are now over.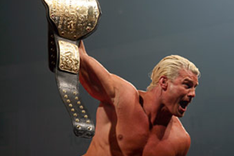 http://www.ringsidenews.com/blog/630/fate-is-on-ziggler-039-s-side/
John Cena and Randy Orton together have won 21 WWE World Titles.
If that by itself is enough to convince you of how the WWE has defamed its most prestigious belts, little else will.
It's not that these superstars do not deserve success, but they are still young. If health and good fortune is on their side, both could easily wrestle for another decade.
So how many titles can they achieve?
Is it reasonably possible that John Cena wins 20 heavyweight titles? Orton could even win 30.
Factor in some of those recent champions who have borrowed the belt—including Dolph Ziggler, Mark Henry and Jack Swagger—and traditionalists have their heads in their hands.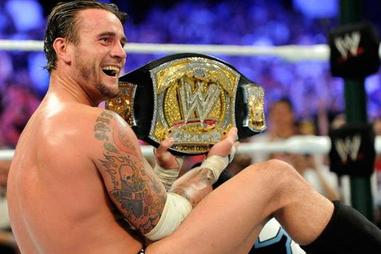 http://prorasslin.com/2011/07/20/what-if-cm-punks-the-champ-what-now/
Boring!
The prosecution continually lives in the past. World titles were different back then. There were no regular Monday Night Raws or SmackDown; there were no PPVs. Title reigns were deliberately long because wrestling championships did not have the same importance in terms of storytelling.
Furthermore, current champions are quickly approaching records in terms of recent wrestling history. CM Punk is currently on 294 days, and if he makes it to this year's Survivor Series, he will complete a year as the figurehead.
Titles have been replaced in their significance by streaks, legacies and movie roles.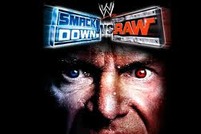 http://bestgamewallpapers.com/files/wwe-smackdown-vs-raw/vince-mcmahon.jpg
If you stay in favor and play the political game, you can go far in the WWE.
In the absence of any viable alternative, barring WCW-lite down in Florida, the WWE has a monopoly on mainstream wrestling. This position not only has created a lack of drive by creative, but it also means that Vince McMahon can direct wrestling as he wants.
Wrestlers are deemed contractors so they are not bound by the normal rules. Those who do get promoted can often find themselves back on the periphery once the whim is over.
Some historical examples of creative have resulted in the Montreal Screwjob, Steve Austin's character being ruined and the infamous Katie Vick storyline.
Too much is being taken for granted. Wrestling needs TNA to succeed and to challenge McMahon's dominance.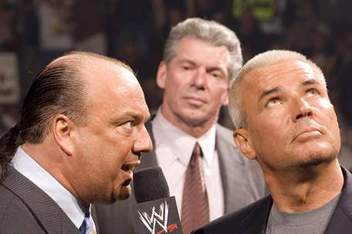 http://forums.onlineworldofwrestling.com/showthread.php/12154-Better-On-Screen-Character-Paul-Heyman-Vince-McMahon-or-Eric-Bischoff
To be a millionaire, you have to do certain things to succeed. You cannot make decisions that are not tough. You must make hard decisions that sometimes can be perceived to be heartless but necessary.
McMahon's dominance over the wrestling world, while coming at the expense of the territory infrastructure, has led to something that is truly global and popular. In the Attitude Era, wrestling became something incredible. This makes his tactics acceptable.
The fact that McMahon has defeated WCW and is dominant over TNA makes opposition only a distant dream for his detractors.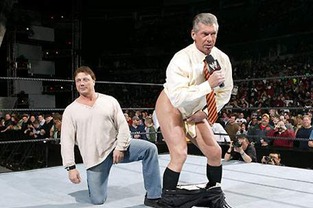 http://www.google.co.uk/imgres?um=1&hl=en&biw=1360&bih=628&tbm=isch&tbnid=e41rzTviLl0E_M:&imgrefurl=http://www.kayfabenews.com/mcmahon-unveils-even-more-humiliating-kiss-my-face-club/&docid=zJ5M_1b461Y8zM&imgurl=http://www.kayfabenews.com/wp-content/uploads/2012/04/vince-mcmahon.jpg&w=406&h=313&ei=4BNNULH0DYXw0gHXroGoCQ&zoom=1&iact=rc&dur=249&sig=106375185335059466776&page=1&tbnh=133&tbnw=171&start=0&ndsp=21&ved=1t:429,r:0,s:0,i:70&tx=105&ty=70
The accused Vincent Kennedy McMahon has controlled wrestling for the past 30 years. He has done many great things in that time—we must not take away from that.
However, it is the recent charges of ruining the wrestling business that we must now address.
The development and promotion of a new and weaker form of wrestling must be examined.
Are you happier now than you were 10 years ago?
Are you happy with the product you watch? Are you tired of waiting for the next best thing? Frustrated that the once-dominant viewing figures and competition are no more?
The monopoly of the WWE has unfortunately produced something that is no longer what it once was. In the era of business accountability, the fault lies squarely with its leader, Vince McMahon.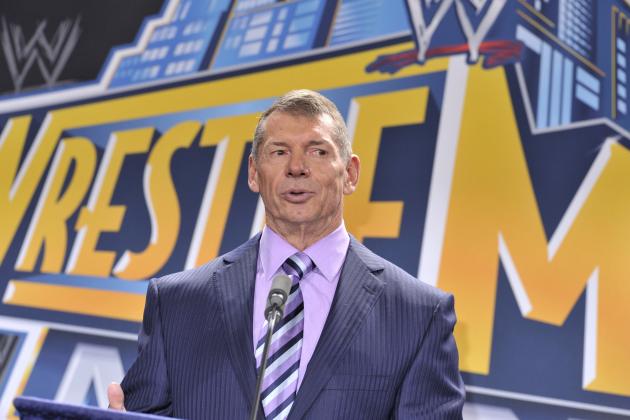 Michael N. Todaro/Getty Images

You have heard much from the prosecution, but what they have failed to show is that Vince McMahon is to blame.
The rise of PG has produced many great things. The wellness program has caught notable cheats and helped veterans. The methods that he has used have produced great results. While wrestling viewers have dropped, this is but a transition.
The case against Vince McMahon has been heard many, many times. While he is the leader, the wrestling business needs collective responsibility when it comes to certain documented failures.
The company must also not be held accountable by an Internet wrestling community that is in itself not accountable to anyone.
We urge you to find Vince McMahon not guilty.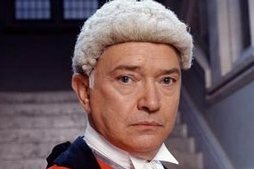 http://www.google.co.uk/imgres?um=1&hl=en&sa=N&biw=1360&bih=628&tbm=isch&tbnid=xS4dutskZQlnuM:&imgrefurl=http://www.bushywood.com/judge_john_deed_bbc_television_series.htm&docid=y356Q8aNVsAgcM&imgurl=http://www.bushywood.com/council_images/judge_john_deed.jpg&w=282&h=254&ei=-xNNUOC2Lsnu0gHEjIHIBA&zoom=1&iact=hc&vpx=127&vpy=143&dur=41&hovh=203&hovw=225&tx=132&ty=100&sig=106375185335059466776&page=1&tbnh=134&tbnw=163&start=0&ndsp=19&ved=1t:429,r:0,s:0,i:73
Ladies and gentlemen of the jury, you have the heard the evidence. You are now asked to deliberate and come to a verdict on the charge against Vincent Kennedy McMahon. The charge is whether he has willingly, and without due care, ruined the wrestling world.
If you believe that he has, then you must find him guilty.
If, however, you feel that the defence has shown you otherwise, then you must find him not guilty.
I ask that you only speak about this case when everyone is together and you refrain from talking to anyone not involved with the case.
I thank you for your time.
Let your deliberations begin.
Guilty or not guilty—you decide!