25 Wardrobe Malfunctions in Sports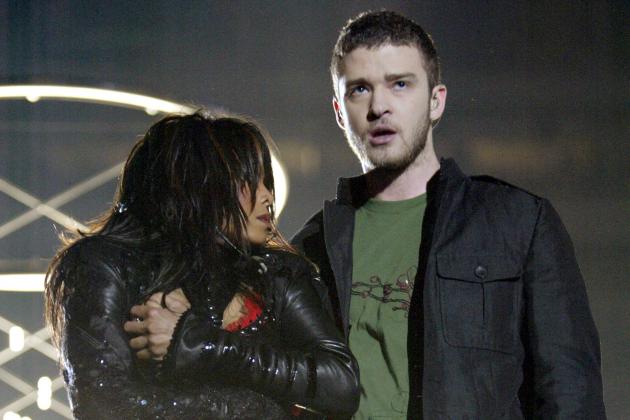 Frank Micelotta/Getty Images

The heat of the moment can be a very powerful thing. You know, that instance when ruthless determination clouds fashion awareness. It's during these brief periods that clothes and hairdos are torn to shreds by vicious opponents, and cameras catch unscripted bare bottoms...or more.
But crack or nipple sightings aren't the only form of malfunction we've seen in sports. The opportunity for uniform-based embarrassment is almost endless. We can blame jersey designers or today's risque culture. Either way, sportspeople will never be able to elude the notorious attire screw-up.
Here are 25 that are sure to keep you simultaneously giggling and grabbing for a brown paper bag.
Don't forget to zipper up.
Begin Slideshow

»
Teamwork at its finest, courtesy of the fiery Phoenix Suns.
Steve Nash accidentally put on his "We talkin' about practice" shorts before realizing, uh oh. Quick, to the Nash cave.
Moon Man Lyons cemented himself in the record books for good when he was caught dropping his drawers after a head-first slide in 1990. It was clear he forgot there were thousands of smiling patrons surrounding him, considering he unloosened his belt faster than a bee-stung stallion.
Word has it that women began waving dollar bills at him during his walk of shame back to the dugout. And for that, we thank them.
She didn't do much to hold her skimpy "skirt" into place, but the bra slip is what truly led Layla to disqualification.
That referee was not going to let his grandchildren see the sexy monstrosity. Towel in hand from the start.
P.S. Thanks Eric Clapton for the lyrics.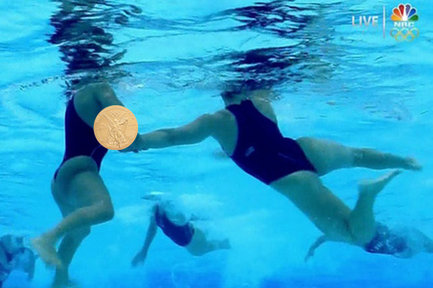 Image via sports.yahoo.com
With the first malfunction of the '12 Olympics, Spain and the United States collided for a memorable tear that was sure to keep fans questioning what they just saw.
A split-second of shame will undoubtedly lead to years of endless humor. And that's just how we like it.
Unique New York strikes yet again.
With five seconds left in this game against the somehow less embarrassed Bobcats, STAT begins to feel a loss of power. How did they know a numberless jersey is Stoudamire's kryptonite?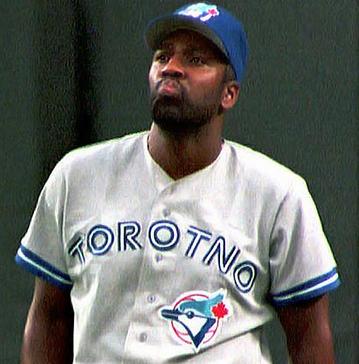 Image via flickr.com/photos/redsimages/6645256489/
For a guy who clubbed the World Series-winning homerun in 1993 for the Blue Jays, one might expect Joe Carter to be treated like royalty.
Nothing personal Joe. If the hockey team can be called the Canadiens, the Blue Jays can certainly hail from Torotno.
Pants for one yard seemed like a solid trade between the Broncos and Raiders tackle Tommy Kelly.
The play of the day is Tyvon Branch slapping his teammate's head in celebration and then slowly creeping back to avoid any rear-end touching.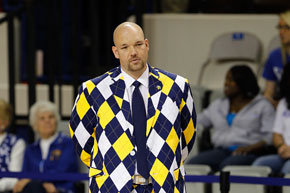 Image via winninghoops.com
The discombobulated feeling we have when attempting to sound out Mike Krzyzewski's name is duplicated when looking at Morehead State coach Tom Hodges.
John Daly beware, you've got some strong competition.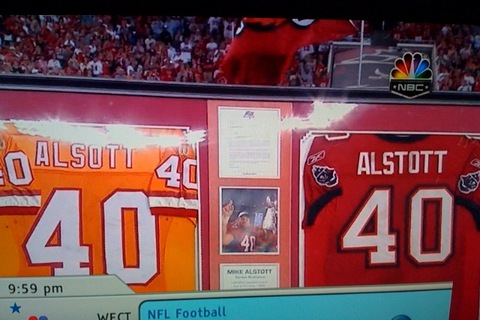 Image via slanchreport.wordpress.com
Story has it that bruising fullback Mike Alstott played with a misspelled jersey for the first two games of his '96 rookie season.
Rather than correct the error, the Bucs decided to embrace the failure. Alstott enjoyed a combined retirement with his alter-ego, "Alsott."
Word from upstairs is that the 'H' is in fact silent.
Rather, in the words of Billy Madison's principal, "Everyone in this room is now dumber for having listened to it. I award you no points, and may God have mercy on your soul."
When facing Boston's main man, you can't stop him, you can only hope to pants him. That was the motto Metta World Peace took back when he was still a Pacer named Ron Artest.
But forget the epic pantsing itself, we're inspired by the post-game apology. A melodic love note.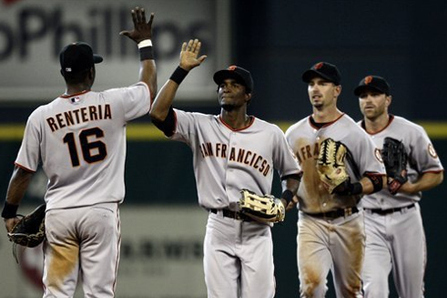 Image via sundancechannel.com
It may take several double-takes, but you'll eventually realize that the word Francisco (that's fun to say) took one for the team.
These Giants play by their own rules, nobody else's, not even their own.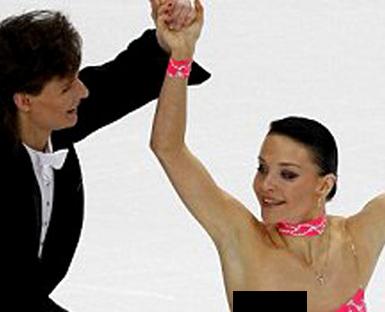 Image via dailycontributor.com
During the '09 European Figure Skating Championships, Moscow's Ekaterina Rubleva endured the twist of her life when partner Ivan Shefer stripped her of secured comfort.
Experienced smiles from the elegant dancer would allow the audience to laugh it off.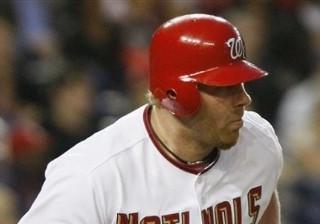 Image via scoresreport.com
In an attempt to seemingly breathe something exotic into a patriotic name, the Nationals left out the defining O.
Let's say it together, Natinals. Accented perfectly for a cultural feel.
Tom Arnold, former husband of the nasally Roseanne Barr, escaped obscurity for several moments during DIRECTV's Fourth Annual Celebrity Beach Bowl to expose his supermodel opponent to the world.
In the words of Dennis Green, "they are who we thought they were."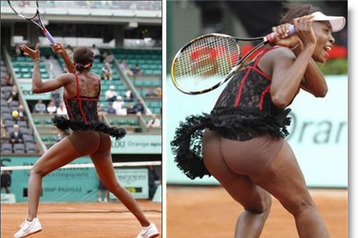 Image via ball71.com
If there's one word to describe the Williams sisters, it's daring.
Aggressive and ruthless, both will stop at nothing to intimidate. But leave it to Venus to truly shock the crowd with her striped halter tops (if you want to call them that) and tissue-thin tights.
If there's another word to perfectly not describe them, it's discrete.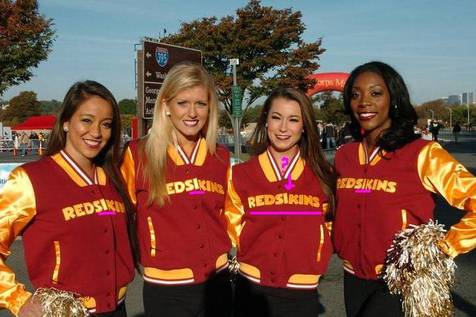 Image via totalprosports.com
It seems as if Washington owner Dan Snyder is willing to drop $100 million on an overweight couch potato, but not willing to drop an extra dime on efficient jacket manufacturing.
It "Sikins" us.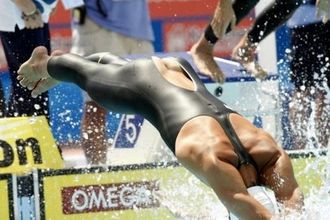 Image via towleroad.com
American swimmer Ricky Berens was on the wrong end of a split decision before his heat even began.
Tight suits have become an Olympic issue, and possibly a safe-for-work one as well.
Perhaps the most hilarious walk of shame to date, Andray Blatche's head-dropping slow clap back to the locker room brought up memories of Rocky Graziano's sixth-grade pneumonia.
Not that he had it. He "couldn't spell it."
Only a disgusted Joe Buck could've possibly made this drop any more historic (just ask Randy Moss).
Return-specialist Devin Hester dropped more than just a soft pass on this play. Perhaps he'd be more comfortable at the tight end position. Burned.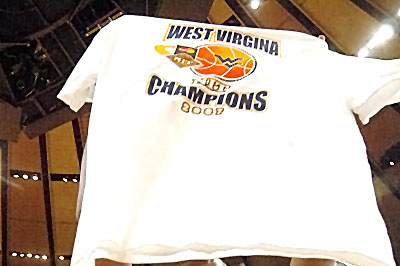 Image via justin.thehaggertys.net
I'll tell you who's the hottest. Now you're gonna think I'm crazy when I tell you this.
We can't get Gina out of our heads.
Let's hand this one off to the chief detective of the NBA's fashion squad, Kevin Garnett. Keeping it real as always.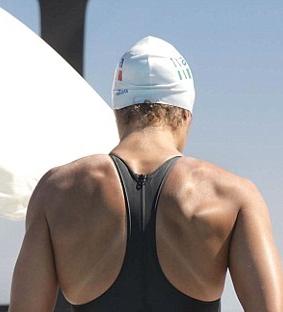 Image via dailymail.co.uk
Forget the self-pulled wedgie, Italian swimmer Flavia Zoccari got the tear of her life when her Jaked 101 swimsuit (same used by Berens) took a breather.
Her classy moment will likely be the butt of jokes for years to come.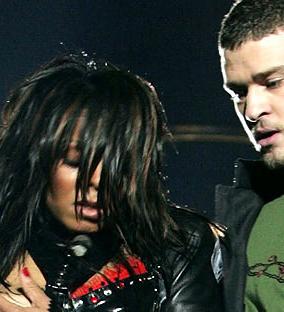 Image via tv.popcrunch.com
It was a moment that united a nation, a tear that brought the world simultaneously together. Janet Jackson's defining moment, or just your routine happy hour catastrophe.
Cherubic music mogul Justin Timberlake was either shocked or in awe. Conservatives around the world permanently haunted.
Just a slight breeze from the back let Gillian Cooke know today's slopes might offer extra chills.
Be careful, crack kills a split time.
Follow me for more faulty wardrobes