Hearts vs. Liverpool: 6 Things We Learned from Europa League Playoff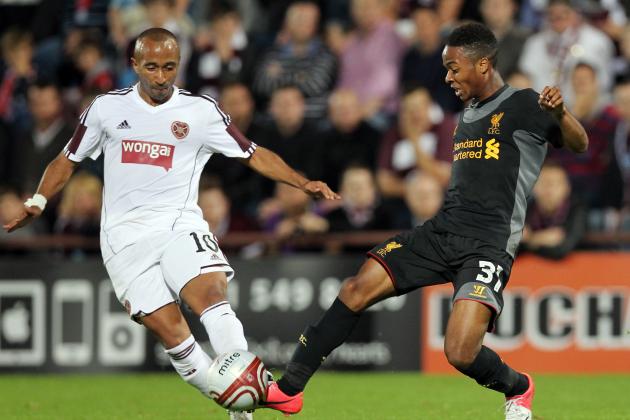 Ian MacNicol/Getty Images

Liverpool won 1-0 against Hearts on Thursday in the first leg of the Europa League playoff tie. Brendan Rodgers' side was playing without some of its senior players, and the Scottish opposition provided a stern test.
The difference was only an own goal from Andy Webster following a fizzed-in ball from Liverpool right-back Martin Kelly. Despite nothing to get excited about on paper, the match was surprisingly exciting with both sides showing good attacking intent.
Rodgers confirmed that he was expecting to wrap up the deal for bringing in Turkish maestro Nuri Sahin in the post-match press conference.
Besides this news, let us look at six more things we learned from Liverpool's day at Tynecastle.
Begin Slideshow

»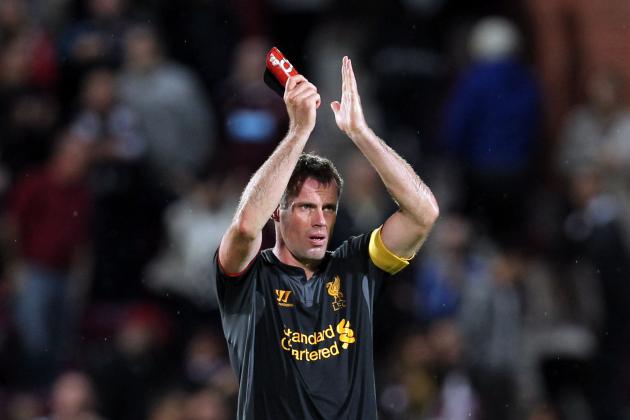 Ian MacNicol/Getty Images

Except for the match against West Brom, when Liverpool might not have planned to play with 10 men, the Reds have showed a will to stay in the game this season.
This will eventually lead to fewer losses and more points gained, through wins and draws nicked here and there.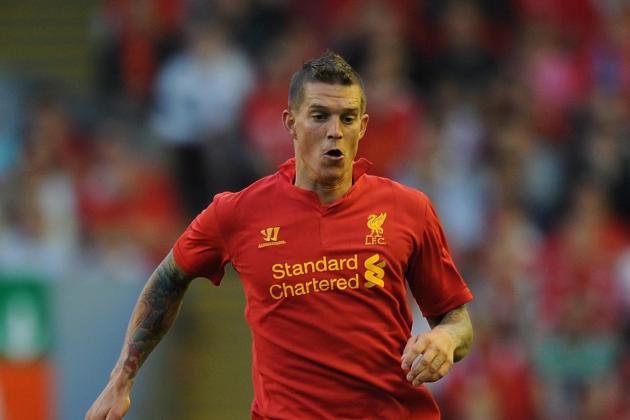 Chris Brunskill/Getty Images

Transfer sagas almost always affect players. Sometimes, for the better, while on other occasions, for the worse.
Xabi Alonso and Luka Modric were examples of the former, while there have been numerous others throughout history that satisfy conditions for illustrating the latter.
Agger showed against Hearts why he is valued so highly by Rodgers. Expect the Dane to play a major role for Liverpool this season.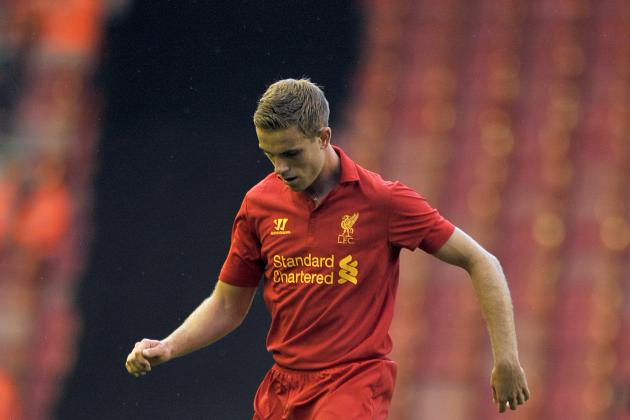 Clint Hughes/Getty Images

Jonjo Shelvey has looked better than Henderson time and time again because of the flair he exudes.
Unfortunately, I think it will be Henderson and not Shelvey that Rodgers will prefer. Shelvey blows hot and cold, and he was cold last night.
Rodgers needs his players, especially midfielders, to show composure and to keep things ticking over. Henderson showed those requirements against Hearts, while Shelvey did not.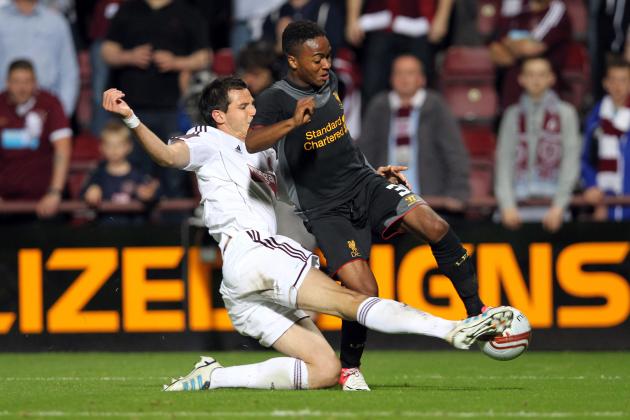 Ian MacNicol/Getty Images

Ryan McGowan, as illustrated by the picture, was very solid at the back for Hearts. He is only 23 years old at the moment.
17-year-old Callum Paterson started the game and was one of the better performers among all the players that took the field. Scott Robinson came on as a substitute, and he is just 20.
Hearts have some good youngsters coming through. Paterson can perhaps become very good—if not world-class—with someone experienced to overlook his development.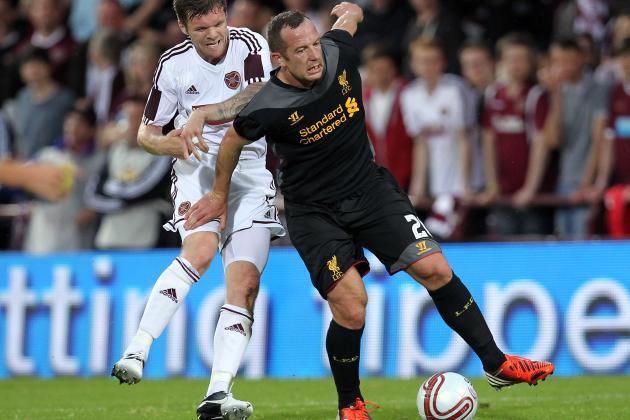 Ian MacNicol/Getty Images

The Reds cannot afford to relax just yet, if they want to be involved in Europe.
Even if it is only the Europa League, I am sure Rodgers would want to be involved in it to garner some worthwhile European experience.
Continental action against some very well-decorated sides of Europe and the World will not be taken for granted by the gaffer. It is a slender lead that Liverpool take into the next leg, and Hearts have already showed that overturning this deficit will not be out of their reach.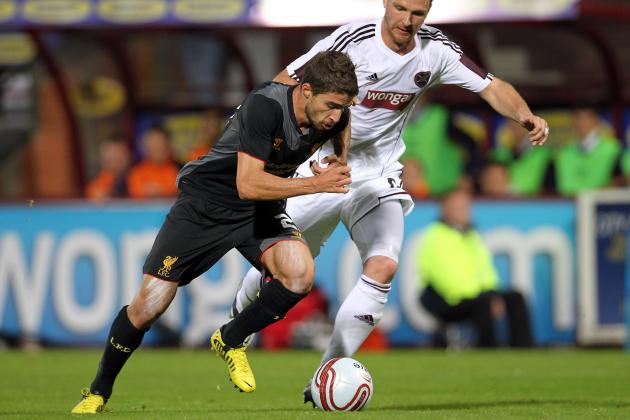 Ian MacNicol/Getty Images

Borini and Sterling gave two good performances for the Reds and are encouragement to the fans and the manager.
Borini's comparisons with Filippo Inzaghi already look realistic, while Sterling is bound to get more than just a few chances under Rodgers in the manager's first season.