Big Ten Basketball: Top 10 Newcomers for 2012-13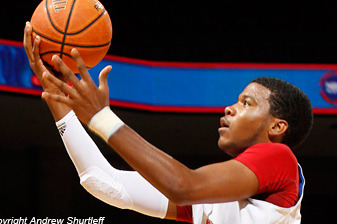 Image from Rivals.com
The Big Ten may be loaded with returning talent—Cody Zeller, Trey Burke, Aaron Craft—but that shouldn't overshadow the conference's impressive offseason additions. One of the best across-the-board recruiting efforts in a long time has the conference set to showcase some terrific new stars next season.
The deepest of those recruiting classes belongs to the Indiana Hoosiers. Small forward Jeremy Hollowell would be good enough to start on many Big Ten squads, and he's not even the best freshman on the IU roster.
Herein, a closer look at Hollowell and his classmates, along with the top new additions (including one noteworthy transfer) on squads around the Big Ten.
Begin Slideshow

»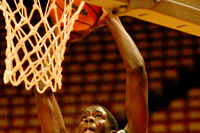 Image from Rivals.com
He won't play a ton of minutes this season in Indiana's loaded frontcourt, but Hanner Mosquera-Perea has upside to burn. At 6'8" and with extraordinary wingspan and athleticism, he has more than a few highlight-reel blocks in his future.
As impressive a defender as he already is, though, Mosquera-Perea's lack of polish on the offensive end is going to hinder him in the early going.
He's got the leaping ability to be a deadly finisher in transition, but his half-court contributions as a freshman will likely be limited to put-backs.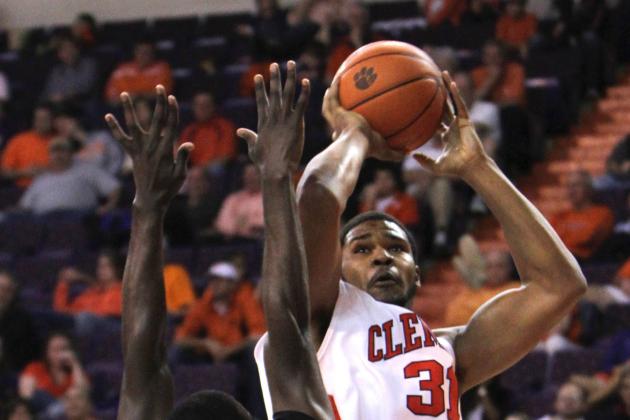 Joshua S. Kelly-US PRESSWIRE

The lone transfer on this list, Sam McLaurin arrives in Urbana-Champaign from the much smaller limelight of the Big South.
The former Coastal Carolina star isn't a world-class scorer, but he's got the muscle (at 6'8", 230 lbs) and the instincts to be Illinois' top rebounder in 2012-13.
McLaurin led the Chanticleers last season with 7.5 boards a night, and he should be able to come close to that figure with the Illini. He'll also be a big help on defense after leading Coastal Carolina in blocked shots three years running.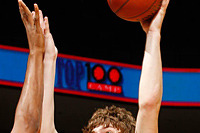 Image from Rivals.com
You'd like a 6'11" center to make more impact as a shot blocker than Adam Woodbury does, but Iowa's prize recruit has plenty of other things going for him.
The hard-working Woodbury is a big low-post target with outstanding hands and the moves to put points on the board once he catches the ball.
Woodbury is also a wonderful passer, welcome news to a Hawkeye squad that's breaking in a new point guard. Iowa isn't going to have a lot of offensive weapons in 2012-13, but Woodbury could easily be the best of the lot.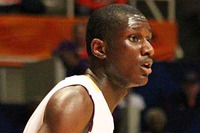 Image from Rivals.com
If Nnanna Egwu were heading to almost any other conference in the country, he'd be even higher on this list.
In the Big Ten, the slender 6'10", 220-pounder will have to adjust to a much more physical brand of post play, but his mobility and length will still let him contribute right away.
Egwu is raw even for a freshman, but he's a fine rebounder and shot blocker with an improving jump shot. In Illinois' undermanned frontcourt, he'll have a real shot to earn a starting job this season.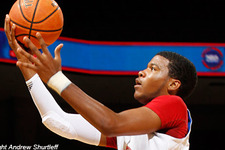 Image from Rivals.com
One of the many reasons Indiana is heading for a preseason No. 1 ranking is a wealth of versatile, talented wing players.
Most of those also have the benefit of experience on last year's Sweet 16 team, but Jeremy Hollowell will be able to acquit himself perfectly well as a true freshman.
The 6'7" Hollowell doesn't bring much bulk (190 lbs), but has the length and quickness to guard multiple positions. He's also a serious threat as a jump shooter, and even in a deep Hoosier offense he's likely to get his share of points off the bench.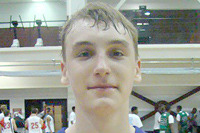 Image from Rivals.com
With any Bo Ryan recruit, the ability to play defense is pretty much a given. The advantage Sam Dekker brings with him to Madison is that he has some serious offensive chops to go with his defensive tenacity.
Dekker is a 6'7" SF with enough passing ability to serve as a point forward in spurts.
He'll be one of the most versatile scorers on the Badger roster from day one, and a welcome addition to a team trying to find its offensive footing without the graduated Jordan Taylor.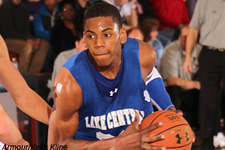 Image from Rivals.com
A long, lean swingman at 6'6", 200 lbs, Glenn Robinson III has the athleticism (if not the bulk) that made his father an NBA All-Star. Robinson is also just the kind of perimeter gunner that's traditionally flourished in John Beilein's offense.
Robinson will be a great new target for Trey Burke, but he's a skilled enough ballhandler to create shots on his own as well. He's not an overpowering defender at this stage, but he uses his length well and has solid instincts.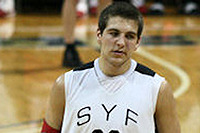 Image from Rivals.com
Even as a true freshman, 6'10" Mitch McGary has both the size and the motor to become Michigan's most dangerous rebounder from the get-go.
On a team loaded with perimeter scorers, having a mobile big man like McGary cleaning up the missed shots will make a world of difference.
McGary has a bruising style that's perfect for his new league, and he knows how to finish at the rim through contact. He's even got a jump shot worth respecting, though his low-post moves aren't yet up to the same level.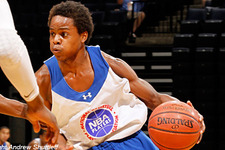 Image from Rivals.com
Indiana made the most of last year's point-guard-by-committee approach, but a national championship contender needs a bona fide floor general. Fortunately for Tom Crean, he's added one to the roster just in time in star recruit Kevin Ferrell.
"Yogi" is an old-school college point guard at just 5'11", 160 lbs, and his quickness and passing ability are just what the Hoosiers need to maximize the production from their loaded frontcourt.
Ferrell also has enough of a jump shot to keep opponents honest, and he's even a plus as a defender to boot.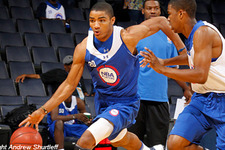 Image from Rivals.com
Gary Harris is a first-class shooter who should be able to step in immediately as the focus of Michigan State's post-Draymond Green offense. A physical 6'4", he has the toughness to penetrate even in the punishing lanes of the Big Ten.
Harris' physicality serves him just as well on defense, where his instincts make him a dangerous weapon on the wings. There might not be a better all-around guard in the conference, freshman or otherwise.