Georgia Football: What You Need to Know About Bulldogs CB Damian Swann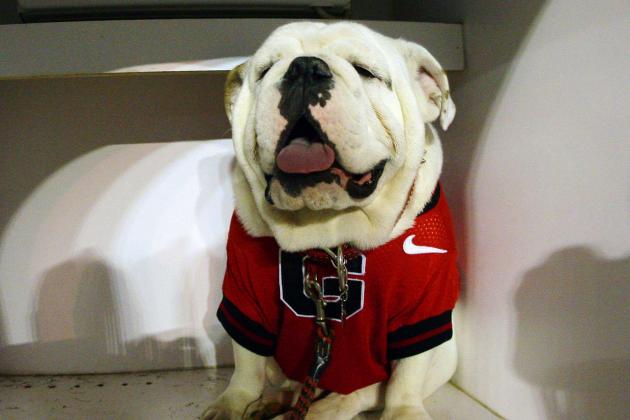 Josh D. Weiss-US PRESSWIRE

There are certain players who come to Georgia and just know how to quickly adjust to the college game.
CB Damian Swann was able to do that last year, as he was a key contributor on defense and special teams. But with Brandon Boykin moving on to the NFL and Sanders Commings suspended for the first two games of the year, Swann's role will increase, and he will be expected to be a better player because the depth in the secondary is razor-thin.
Should fans be worried about Swann playing a lot at corner? Is Swann nervous about being the new kid on the block since he's the only one who was not a regular starter from last year?
Let's just say this, there is a reason Swann was a member of the 2011 "Dream Team," and he will have a chance to prove that in two weeks.
Here's what you need to know about Swann for the 2012 season.
Begin Slideshow

»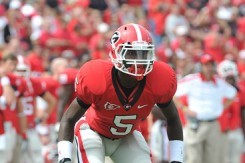 Photo credit: Atlanta Journal Constitution
As it was mentioned, Swann did see a good amount of action last year, playing in 11 games and starting in one. He saw a lot of action in the game against New Mexico State, where he recorded three tackles playing in nickel and dime situations.
The reason he played as a true freshman is depth, which is something that is still an issue for the Bulldogs this year. But the coaches were high on Swann since the beginning, so it was virtually an easy decision to put him in the secondary mix so he can be ready for a bigger role in the near future.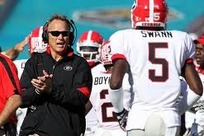 Photo credit: Atlanta Journal-Constitution
Swann knew his time would come when he would have a chance to have a bigger role in the defense. Because of that, he worked hard during spring practice and was named Most Improved Player on defense when spring practice concluded.
The players on the team were impressed from what they saw from the sophomore cornerback, especially Bacarri Rambo, who said Swann was going to have a bright future in Athens.
It was vital for Swann to have a good spring because it gives him and the coaching staff more confidence when entering the early stages of the season.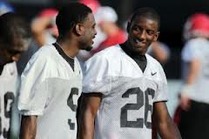 Photo credit: Atlanta Journal-Constitution
With Boykin gone, it also means the Bulldogs are down a special teams player; he returned both punts and kicks, and did it at a high level.
Swann has gotten looks a punt returner during camp, along with Ken Malcome, Bacarri Rambo and Branden Smith.
Odds are that Smith will get the job because he has the most experience, but Swann will be an option for the coaches if they want Smith to only focus on defense.
Don't be surprised, though, if Swann does play a good amount on special teams. Coach Mark Richt said freshmen, along with veterans, will contribute on special teams. With Swann playing a lot of special teams last year, it will be nothing new to him.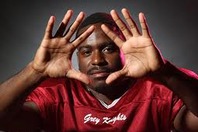 Photo credit: Atlanta Journal-Constitution
Balancing football and school is not a challenge for Swann because he is considering playing baseball for the Bulldogs next spring.
Swann was a standout baseball player at Grady High School in Atlanta and talked to the baseball coaches about playing for them earlier in the year.
It's uncertain if he has talked to Richt about it yet, but again, it's not definite he is going to play.
If Richt says no, then Swann will not do it. But if Richt gives him the green light, then Swann will have to make sure he has the time to balance the two sports and school.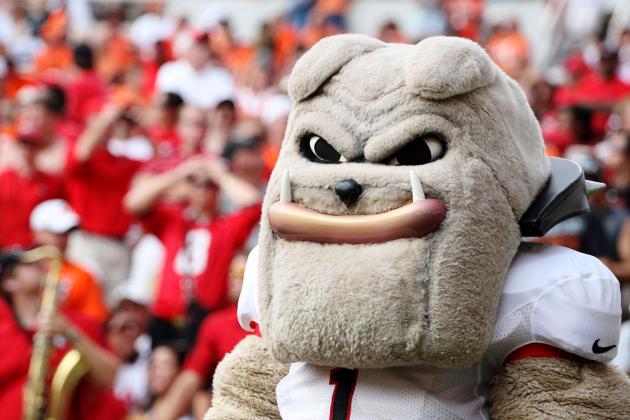 Christian Petersen/Getty Images

So, what is going to happen for Swann in 2012? It's clear he will see a lot of action in the early part of the season because of Commings' suspension. But when Commings returns to the lineup, it's uncertain if Swann will see as much playing time as he did to start the season.
Based on what he has done in spring practice and the work he has put in during fall camp, Swann should have a solid season.
The Missouri game will be the test for him. If Swann can make some big plays against an aggressive Missouri pass offense, then fans will know his name very quickly.
He wasn't the most celebrated member of the "Dream Team" Class of 2011, but based on what the players and coaches are saying about him, Swann could one of the best cornerbacks to ever play for the Bulldogs.