The 45 Hottest Female Basketball Stars in the World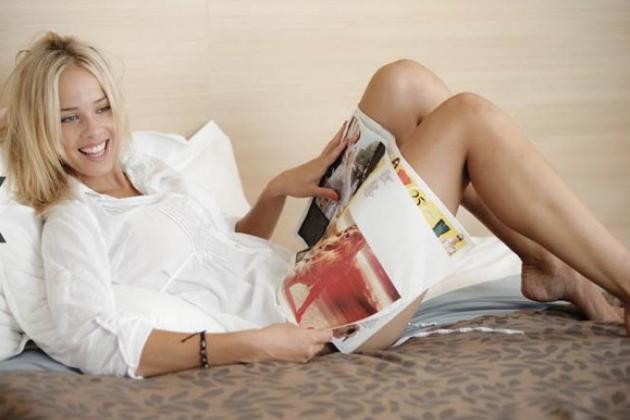 Image via elbalonrosa.com
Allyson Felix, Leryn Franco, Stephanie Rice, Maria Sharapova, Anna Kournikova, Alana Blanchard, Megan Fox, Jessica Biel, Olivia Munn, Brooklyn Decker and Irina Shayk all have one thing in common: none of them play basketball.
The sport of basketball has been around since the 1800s, but it took almost 80 years of blood, sweat and tears before women turned the sport into an international phenomenon. It isn't as popular in the United States as the NBA, but you should travel to Europe and check out some of the leagues in Turkey. They play for keeps.
In honor of the women that rarely get the level of appreciation they deserve, here is a list of the 45 hottest female basketball players from all over the world. Enjoy.
Begin Slideshow

»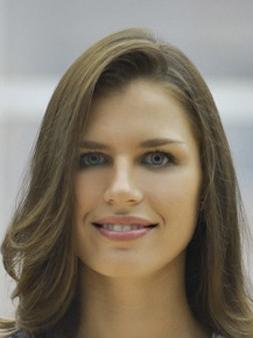 Image via olympicgirls.wordpress.com
In Russia, beautiful female basketball players grow on trees.
Boy would I give anything to get one of those trees in my backyard.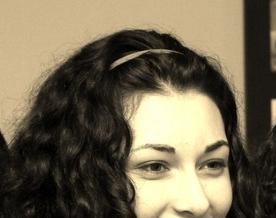 Image via twitter.com
After watching the USA dominate the Olympics, I find it hard to imagine the WNBA not having the biggest fanbase in the world. Not so fast.
In Turkey, they play in front of packed houses every night. We should learn a thing or two from women's basketball in Turkey.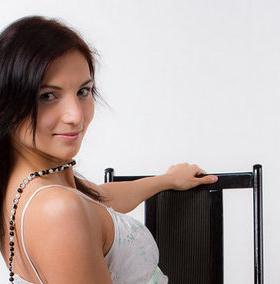 Image via gecekahvesi.org
According to Katerina Zohnova's official London Olympics website athlete profile, she loves to meet new people and learn about new lifestyles.
Hello!
I think the window of opportunity just got ripped wide open.
Image via twitter.com
Croatia entered the Olympics as a surprise team. They fought their way through European qualifying and earned a spot in the Olympics for the first time ever.
After you are done with this slideshow, you might want to cheer for Croatia more often. Emanuela Salopek is one of 100 beautiful female athletes in Croatia.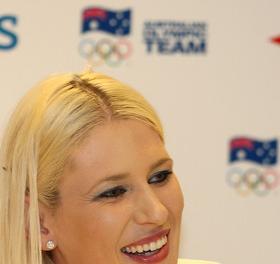 Image via zimbio.com
Lauren Jackson might be one of the greatest female basketball players ever. Her beauty is only surpassed by her incredible talents.
The Aussie might even make an appearance in 2016 down in Rio. If she does, that would make it her fifth Olympics.
The drive for five begins today.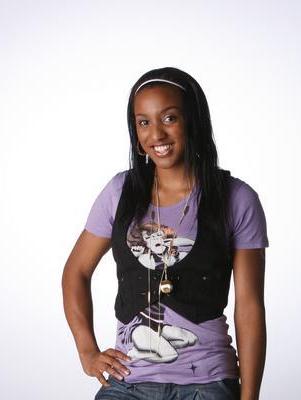 Image via myspace.com
I don't have enough time or room to enter all of Candice Wiggins' stats and awards for you. So I decided to summarize the top five accomplishments of her career.
1) Three-time Pac-10 Player of the Year
2) 2011 WNBA Finals Champion
3) No. 3 Overall Selection in the 2008 WNBA Draft
4) Four-time All-American at Stanford
5) 2008 WNBA's Sixth Woman Award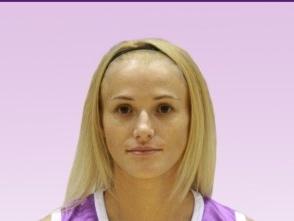 Image via totalbaschet.ro
I think everyone is tired of the name jokes. So I have trouble pronouncing the gorgeous Ancuta Stoenescu's name. It is not like you can hear me say it out loud.
But if you did, you would hear a grown man struggle. That is just a fact.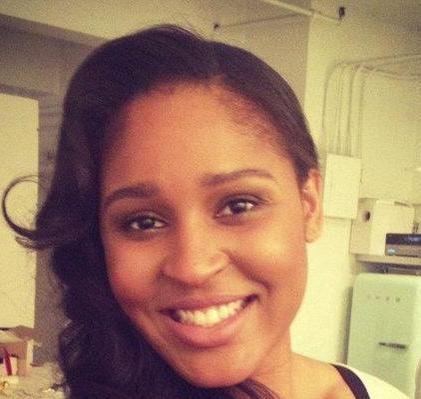 Image via poptower.com
Maya Moore has always had the cute award. For one reason or another, she has always been the cutest female in the WNBA. She had the smile, all she needed was the personality.
After watching her humble Olympic appearance, she remains my favorite.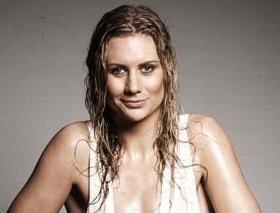 Image via examiner.com
What happened to Australia in 2012? They were the second-best team at the Olympics behind the USA.
I guess the torch is being passed on the European teams. We just might have to get used to less Penny Taylor and more Ticha Penicheiro.
Image via basketballplayerzz.blogspot.com
Yep, this is Ticha Penicheiro. One of the hidden gems out of Portugal.
Now, if they could only find a way to make it to the Olympics in Rio in 2016. Then the rest of the world can enjoy her beauty and talents.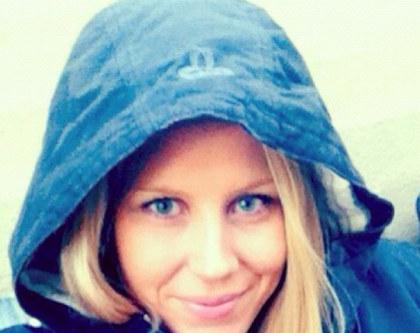 Image via twitter.com
The future looks bright for the women of Australia. Without having to wonder if Stephanie Rice or Lauren Jackson will be in Rio, we know that Abby Bishop will.
I will bet all the marbles in all the candy shops that she will be a starter for the 2016 version of the Aussie's Olympic team. Just you wait.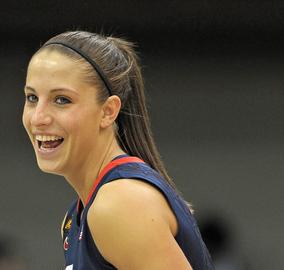 Image via spokeo.com
This is what we do know.
Caroline Doty has only lost five games in her entire collegiate basketball career. Spread out over four seasons, that becomes an impressive stat.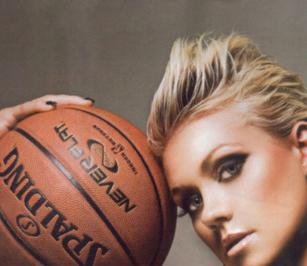 Image via tumblr.com
What happens when you don't live in Australia but still want to play for them in the Olympics?
Well, to put it lightly, they don't allow you to play. Just ask Erin Phillips, who wasn't selected to play this year in London.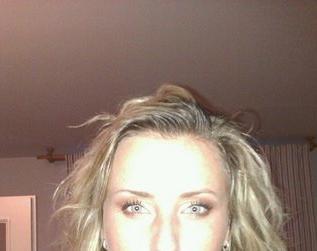 Image via twitter.com
Let me explain something about women in the Czech Republic. They are all tall, slender, blond-haired beauties. So what's the problem, you ask?
There isn't one. I was just reminding you that if you want to take a European vacation, put it on the map as a destination.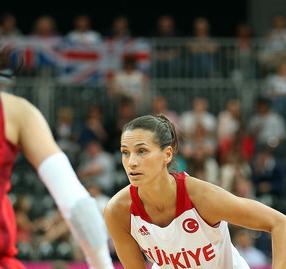 Image via zimbio.com
How did Turkey end up finishing without a medal at the Olympics? What happened?
Russia happened. They got upset in the quarterfinals by a tough Russian team led by American Becky Hammon.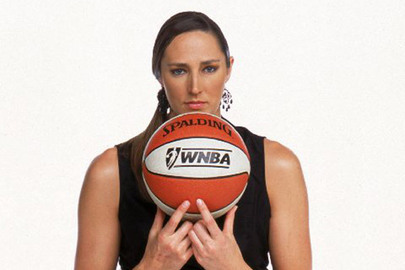 Image via michiganavemag.com
After reading everything I could possibly read about Ruth Riley, I can give you an idea of the type of person she is with one word: fantastic.
Did you know the 2004 Olympic gold medalist is also an author and color commentator? She is much more than just a smokeshow of hotness.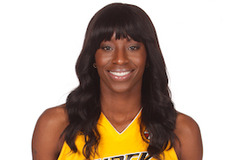 Image via wnba.com
LSU! LSU! LSU!
Whoops, sorry about that. I guess I shouldn't have outbursts like that, especially when I see a former LSU Tiger make an appearance on my list.
It won't happen again. Promise.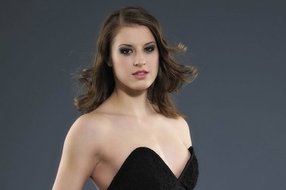 Image via ahaonline.cz
Who would have imagined the Czech Republic would have so many female beauties in basketball?
Not me. But Katerina Elhotova is beginning to change my mind.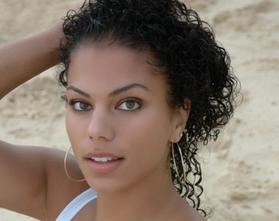 Image via celebbest.com
Alright, let's calm down a second about the Czech women. What about the women in the States?
Alysha Clark, I don't know where you came from, but I am just glad you are here now.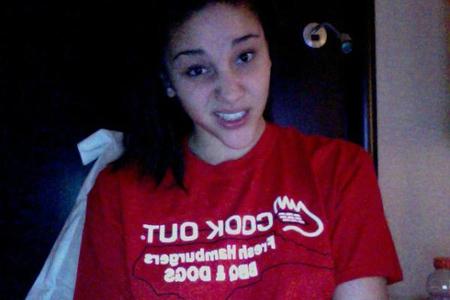 Image via forums.realgm.com
Don't get used to Canada making an appearance on this list; Natalie Achonwa is the only Canadian.
But she does a great job representing Canada. A very good job.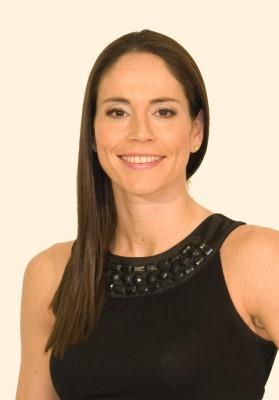 Image via lovewomensbasketball.com
Team USA's gold-medal-winning performance in London brings their consecutive winning streak to a ridiculous five straight gold medals.
Sue Bird owns three of them. Maybe she will be back in 2016 and she can go for a fourth.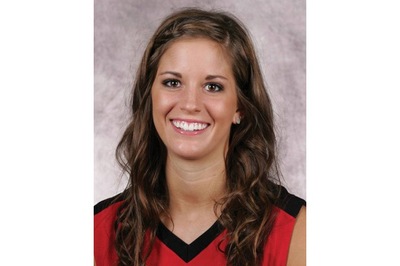 Image via complex.com
Layne Reeves is no longer playing basketball. She had to retire in 2011 following a long string of knee injuries.
Too bad. We would have loved to see her in the WNBA. I always love a beautiful blond athlete from Texas.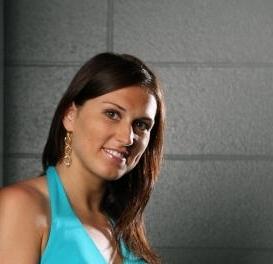 Image via svetlana.in
I am starting a petition. If you want in, let me know. It will serve one selfish purpose: to send me to live in Russia for a year and follow around the Russian national women's basketball team.
If I get enough signatures, I could convince anyone to pay me to live there, right? Or am I missing something?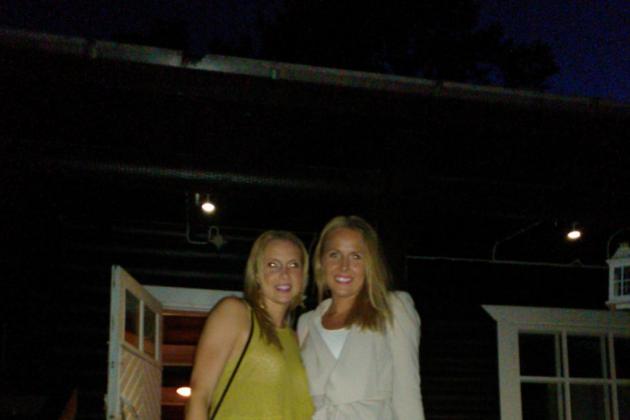 Image via twitter.com
Finland has a women's basketball team?
Let me rephrase that last question.
Finland has a basketball team of any kind? I thought Finland was a Winter Olympics kind of country. I had no idea they had women like Tiina Sten playing for them. This changes so many things.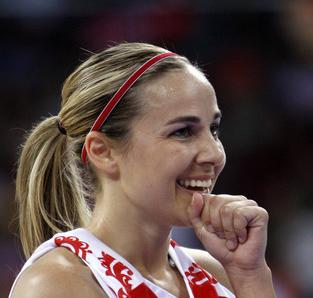 Image via spokeo.com
Look, I get it. You are good, but not good enough for Team USA. That is OK. But playing for Russia? That just doesn't make sense to me. Even if she is technically a citizen in Russia.
What if Usain Bolt ran for the U.S. next Olympics? We would love it, but Jamaicans wouldn't. Fact.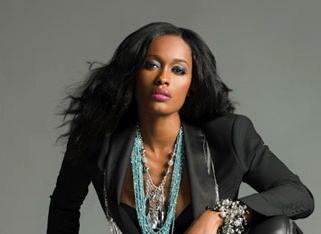 Image via lipstickalley.com
Swin Cash is one American who will always play for the red, white and blue. She already owns one gold medal, but that could have easily been two if she hadn't been injured.
She is also a fashion model. That's a pretty nice side job.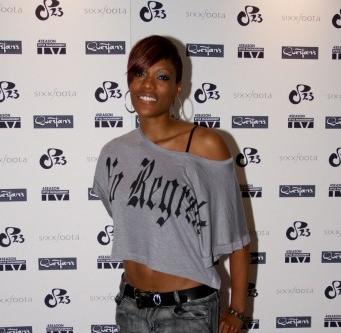 Image via sojones.com
Since 2004, four different cities have had the honor of being called Ashley Robinson's home. She has played in Phoenix, Chicago, Seattle and now Washington.
When will New Orleans have a WNBA team so I can see her gorgeous 6'4" frame in person?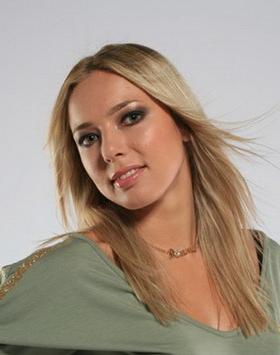 Image via womenbasket.blogspot.com
I have heard many people argue that they could easily become an All-Star if they played in the WNBA. All the people that said this were men, I might add.
Seriously? How many men think this to be true? If the number is more than one, you are beyond help. I guarantee no one out there who isn't playing in the NBA already could make it in the WNBA.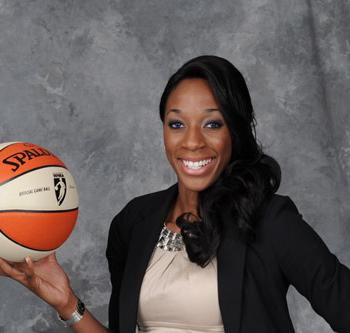 Image via wnba.com
Glory Johnson is new to the WNBA. She is a rookie out of the University of Tennessee and former SEC Defensive Player of the Year.
The Tulsa Shock lucked out and grabbed her as the No. 4 overall selection in the draft. By this time next year, we might be moving her up the list.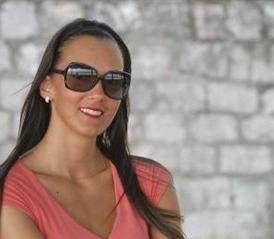 Image via tportal.hr
My friend told me Marija Vrsaljko is about 12 feet tall, and after watching her in London this past summer, I can see why he thinks so.
Her legs are long and her body is slender. When she makes a move to the basket, she stands a head taller than anyone else. Too bad she just got married.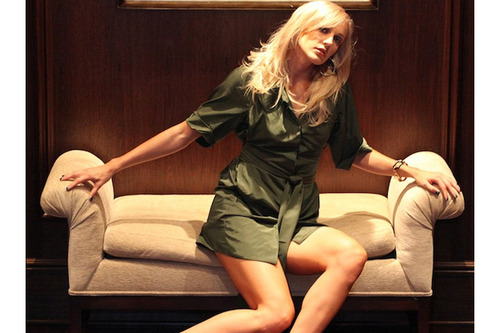 Image via wnba.com
Every now and then, a country makes an appearance that we have yet to hear from.
Belarus hasn't supplied us with much basketball talent yet, but after Yelena Leuchanka, I am not sure there are too many that could top her.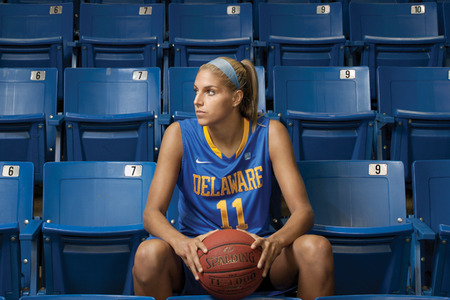 Image via phillymag.com
In her freshman season, Elena Delle Donne averaged 26.7 points per game. Last season in her junior campaign, she averaged better than 30 points per game.
She is undoubtedly the best female scorer of the past 10 years. Even better, she is as smoking hot as bacon on a grill.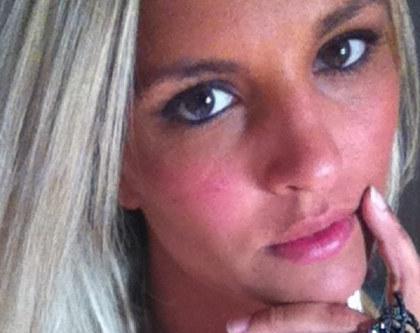 Image via twitter.com
The first time I interacted with Meghan Gardler was about 12 months ago, and I only kept track because I rarely get beautiful females to notice me, let alone speak to me—but it was on Twitter.
Since then, I have become a big fan of the beautiful former UConn baller. She is a rare combination of beauty and brains.
Did I mention she was playing in Europe, too?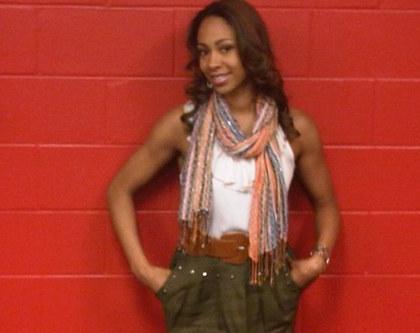 Image via numballs.com
Ever since moving the Detroit Shock to Tulsa, winning hasn't come easy. Actually, it hasn't come at all.
They have won a grand total of 12 games in three seasons. Even the Charlotte Bobcats won more games than that.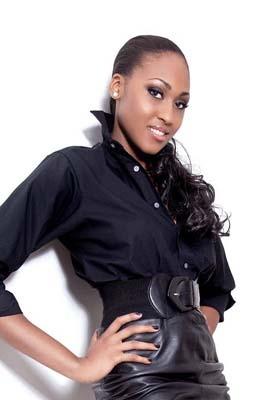 Image via manjr.com
Sandrine Gruda has a million awards in her cabinet, but none of them come close to the Olympic gold medal she won in 2012.
I find it hard for anyone to win an award that could surpass an Olympic medal of any kind. Even a bronze.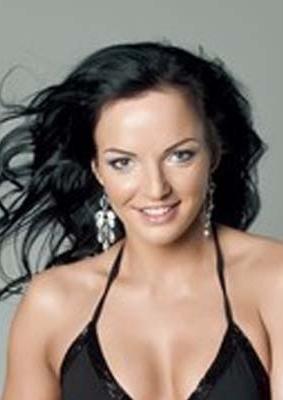 Image via manjr.com
And for my next trick, I bring to you a beautiful Russian basketball player.
How many of these women do they have? Besides the tree they grow them on, do they have some kind of factory where they build them, too?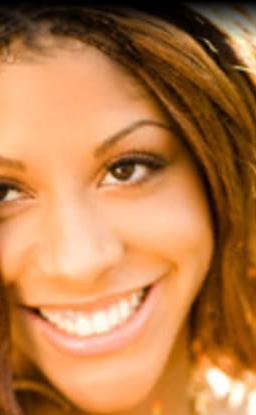 Image via myspace.com
Lisa Leslie dunked in the WNBA. Candace Parker did it in college.
It doesn't matter how many women have done it, that is a true accomplishment for a woman. I can't even touch the net unless I help cut one down in March.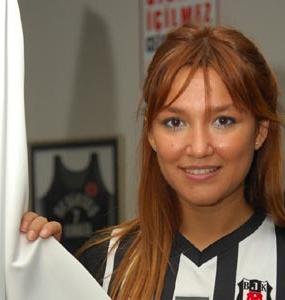 Image via sarayinsultanlari.blogspot.com
If FIBA judged women's basketball based solely on beauty, which is probably not the best idea in the world, Turkey would be a top seed. Easily.
Esra Sencebe looks like a superfan or model, not a professional basketball player. Thankfully, she is a true basketball playa.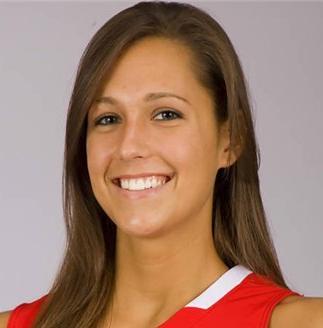 Image via sports.ru
Hanna Halteman no longer plays basketball. Sorry folks, she doesn't.
But she is a cross-fit athlete. And if you haven't seen this sport in action, try and watch it some time. It is insane.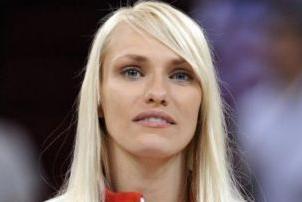 Image via metro.co.uk
Maria Stepanova is gorgeous, right?
She is also the fourth-tallest player in the WNBA. She is a ridiculous 6'8". That is taller than most players in the NBA, for what it is worth.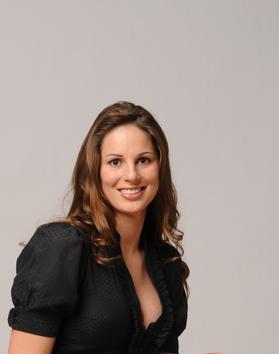 Image via sportressofblogtitude.com
Not many women can claim they have more blocks in high school than Serge Ibaka on NBA Jam.
Kayte Christensen had 80 blocks in her junior season in high school. 80! She added 59 more in her senior year.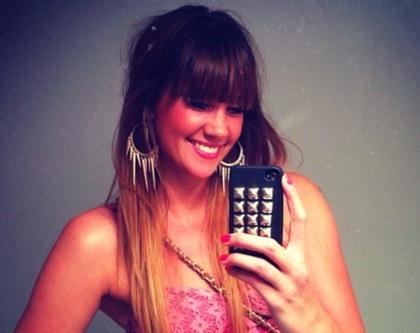 Image via twitter.com
Don't worry, if you are having trouble saying Aleksandra Dobranic's name, you can just call her by her nickname, Sasha Fierce, instead.
I think it has something to do with Beyonce.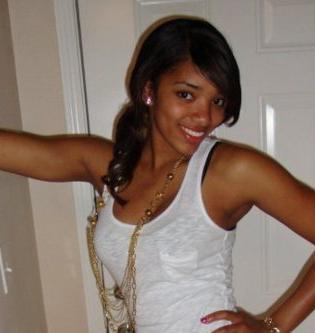 Image via blacksportsonline.com
Usually you can find a woman's name on Google, followed by a Wikipedia page. But not Keyla Snowden. There is no Wikipedia page, but she does have her own website.
However, it doesn't take a Google search to know she is one of the most beautiful women around.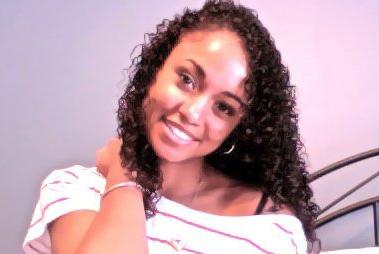 Image via ladyswish.blogspot.com
What do Dawn Evans and Alonzo Mourning have in common? Focal segmental glomerulosclerosis, better known as FSGS, is a kidney disease that attacks the filtering system and leaves scarring. It is a cause of Nephrotic syndrome, a life-threating condition.
Zo had to leave the NBA for a kidney transplant thanks to the disease, but Dawn Evans hasn't had to deal with anything that serious yet.
An inspiration and a beautiful young woman. She is one of a kind.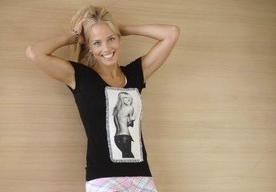 Image via forums.hornfans.com
I don't know many things. I don't know how to make an iPod. I have no clue how to make a woman happy for longer than three months. I tried to make French bread once—that failed. I can't even figure out how to pack a suitcase in a way that doesn't ruin all my clothes.
But one thing I know for certain: Antonija Misura is the hottest female basketball player in the world. That is a fact.