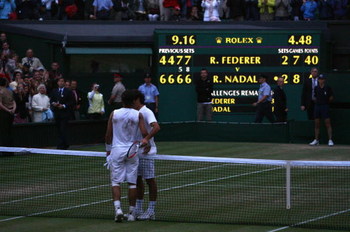 Mannerisms are part of human life and do not spare anyone - whether or not one plays tennis.
Nadal has long been notorious for pricking his pants before each serve. So much so, Mikhail Youzhny imitated this action - while playing Nadal at the opposite end !! - in a five setter in 2007.
Roger Federer is known for not showing much emotions on court until we saw him sweetly break down in Aussie'09..!!
What would we like our favorite players to stop doing or start doing?
Stop biting it !!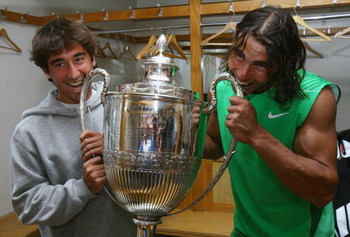 Nadal might eventually find part of his trophies missing because he bit them off!
Some of his fans (and detractors alike) might want him to stop pricking his pants!
No trainers, please!!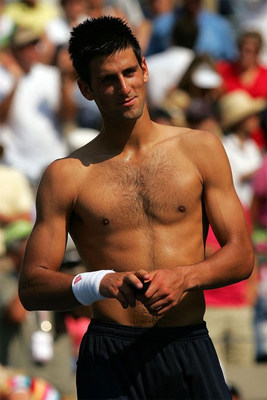 Trainers are strictly not allowed when Novak is behind the baseline!!
Anyway, we can't wish the sun away on a hot day, but we could move his matches to late evening or to covered courts. Djokovic fans would obviously love him not to retire from matches - at least the Grand Slams!
Your shirt is crumpled, Andy!
Roddick wears the choicest tee shirts and demonstrates consistent dress sense!
Roddick loves to pinch his shirt above his shoulder every time he finishes a game point. I wonder what he would do, if plays topless! Seriously hope he won't pinch himself every time!
Come on, Roger!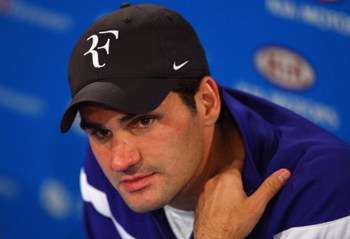 Fed fans (and detractors alike) will want the champ to show more expression on court!
We are getting to see emotion in last year or so. More action, please!
Towel, please !!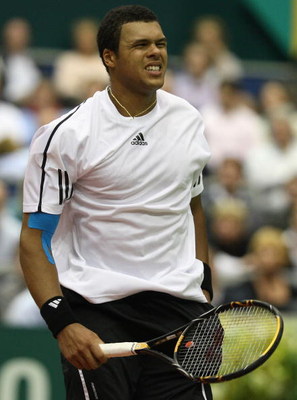 Tsonga almost mechanically asks for a towel after game points and more often when he is losing ! He's known for his gesture of waving his hand in a circular fashion over his face asking for a towel to wipe! I guess the act of wiping with a towel is a momentary break to recover focus and composure rather than to wipe sweat!
Almost all fans like his jumping and roaring action when he wins a major match. We'll not ask him to stop doing any of that.
Smiling boy!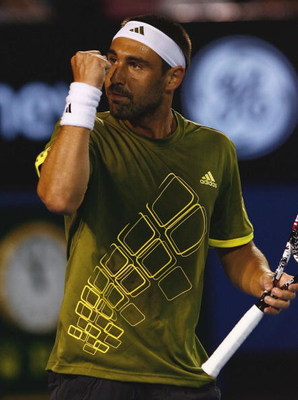 I think no one ever having to photograph Baghdatis had to ask him for a smile. He's too generous with his smile.
I, for one, believe he's generating warmth from inside. There's a certain genuineness and friendliness when the guy smiles!
Vamos!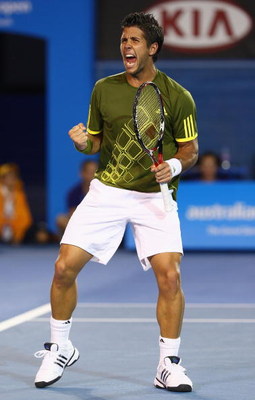 Verdasco showed his most aggressive part in Aussie'09. When he won a set or seemed to accomplish a major task, he would push his hand out fully stretched and screech out Vamos!
An unashamed display of athletic vigor and energy and fresh breeze of style in men's tennis. Kudos!
Keep Reading