A Bright Side to the Lockout?
Use your ← → (arrow) keys to browse more stories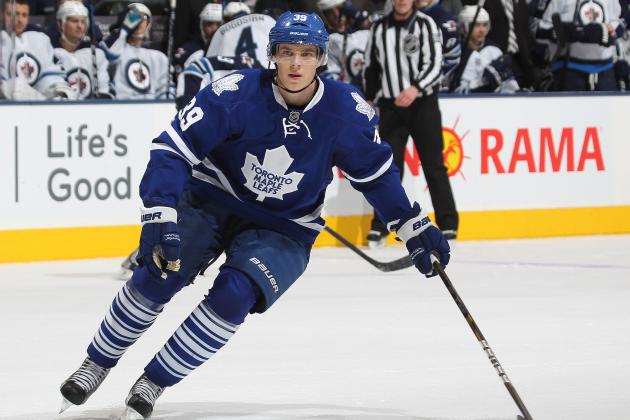 Claus Andersen/Getty Images

Matt Frattin figures he is about a month away from resuming skating, which, when considering the climate of the collective bargaining agreement talks, might not be such a bad thing. The Maple Leafs winger had surgery on his left knee in early June after suffering an injury during the Marlies' playoff run and has been in rehabilitation at the University of Alberta in Edmonton. Frattin moved back to Toronto this week from his summer home to work out at the Leafs' facility.