Jon Jones doesn't have an ounce of class in his bones.
Jones' refusal to fight Chael Sonnen has forced Dana White to put the kabosh on UFC 151.
According to the UFC:
UFC 151 news from Dana: "This is one of my all-time lows as president... For the first time in 11 years we're gonna cancel an event."

— UFC (@ufc) August 23, 2012
White is rightfully frustrated with Jones, and who can blame him?
According to Bleacher Report's Matt Roth, who has been live-blogging White's media conference call, White said: "We're losing a ton of money on this. PPV, marketing. Everything...We spent a lot of money. Billboards in Times Square. The media. Everything. It's a massive, massive hit.
But this lost money is just half of the reason White is furious, in my opinion. Remember, not too long ago, White sponsored Jones when FORM Athletics—a K-Swiss-owned company—closed up shop and had to let him go (h/t 5thRound.com).
That's an honor not many fighters are given. Both sides knew it was a short-term deal, though, as Jones had long been seeking the lucrative Nike contract he recently signed.
Nobody knew that deal would become such a bitter pill for White to swallow.
Back in April, Jones talked about his relationship with the UFC and White, saying (per 5thRound.com):
Does Jones owe White, or did he do the right thing?

I'm glad the UFC wanted to work with me, as well. I think they trust that I will never make them look bad. The UFC asks me to do anything and I always do it. I never tell them 'no.' I think I've had to do more marketing than any other fighter because I say no to absolutely nothing. I don't think most champs are like that.
Again, this was only back in April—a mere five months ago. Suddenly, things are much, much different, and White has to be asking himself, "Why in the world did I bend over backwards for this guy?"
Jones is Scared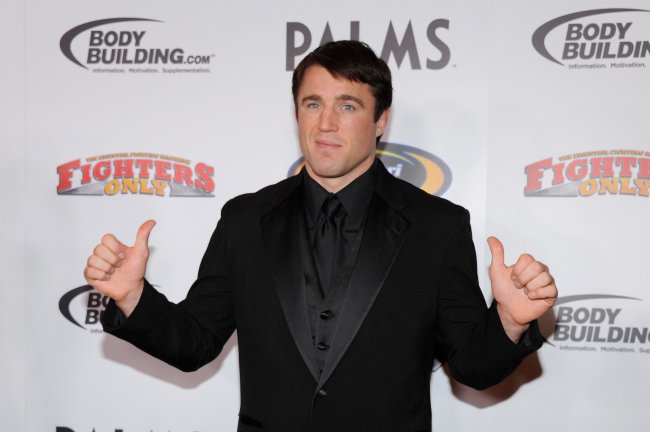 Ethan Miller/Getty Images
A true champion wouldn't turn down a fight. Jones knows that—or, at least he did five months ago.
Jones is scared he'll lose to Sonnen. If you don't believe me, just take a look at this Twitter exchange between the two fighters, per Sonnen:
RT @jonnybones: @sonnench Why fight you? It's a lose-lose situation for me. I lose the fight and I lose my title.

— chael sonnen (@sonnench) August 19, 2012
I KNOW you will never fight me. Don't be afraid. But I'll always be the monster in the closet of your mind, little JJ.

— chael sonnen (@sonnench) August 20, 2012
Does Jones' decision cause you to lose respect for him?
Jones isn't a champion. This latest maneuver from his camp proves that he's nothing more than a capitalist posing as a fighter. He's scared he'll lose market value with a loss. But what he doesn't realize is that people would respect a loss a hell of a lot more than they respect this crap.
What he did to White and the UFC is simply despicable, and it's going to cost him a lot more than he realizes. People don't root for fighters who don't fight. Period.
Follow me on Twitter @JesseReed78