WWE: 5 Reasons Why Shawn Michaels Should Never Wrestle Again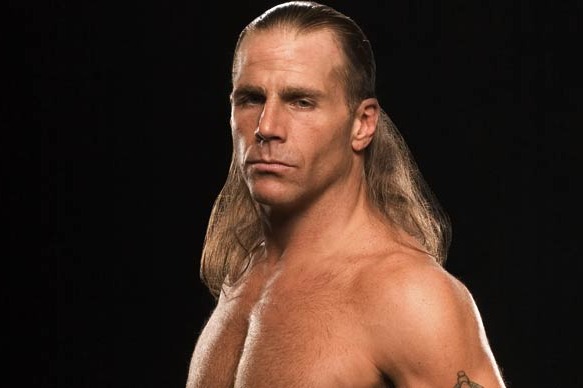 Photo courtesy of WWE.com
There is no question that Shawn Michaels is one of the greatest in-ring performers that the wrestling business has ever seen, and he is a WWE legend. Rumors continue to swirl that the Heartbreak Kid might have one last match despite the fact that he's retired, but I feel like that would be a mistake.
As a huge fan of Michaels, I'm ecstatic every time he is on WWE programming, but another match shouldn't be in the cards. Michaels went out on a perfect note against The Undertaker at WrestleMania XXVI a couple years ago, and having one more match would overshadow that.
Also, Michaels seems to be happy in retirement, and there isn't much reason to ruin a good thing. I have no problem with HBK making periodic appearances and getting involved in Triple H's feuds like he did with Taker and Brock Lesnar, but I don't want to see he and Triple H do battle at WrestleMania as has been speculated.
Here are the top five reasons why The Showstopper, The Main Event, Mr. WrestleMania Shawn Michaels should never wrestle again.
Begin Slideshow

»
It isn't often that a professional athlete in any sport is afforded the opportunity to go out on top, but that was the case with Shawn Michaels. While he may not have won the streak vs. career match against The Undertaker at WrestleMania XXVI, he turned in one of the greatest performances of his career and was part of one of the finest WrestleMania matches of all time.
There really isn't any way that Michaels can possibly top it, so he ought to not even bother trying. The Undertaker is the most iconic figure in WrestleMania history because of his undefeated record, and Michaels is the best performer in WrestleMania history because each and every one of his matches on wrestling's grandest stage stole the show.
Michaels and Taker were perfect for each other at WrestleMania and wrestled two of the most perfect matches you could ever imagine from an in-ring and storytelling perspective. Although a match with Triple H would probably be interesting since Michaels and Triple H are best friends, and something would have to cause a rift between them, it simply would measure up to HBK vs. Undertaker.
Based on Michaels' last match, the fans have a certain memory of him as he left the business while still performing at the top of his game.
Most wrestlers hang on for too long and are a shell of their former selves before ultimately fading off into oblivion. That isn't the case with Michaels, however, and I'm not sure why he would want to jeopardize that lasting memory and possibly replace it with one that isn't nearly as good.
Part of the reason why HBK is so great is that he was performing as well in the ring at the age of 44 as he was at the age of 24, and that is almost unheard of in wrestling circles. Michaels is 47 years old now. He hasn't had a match since WrestleMania XXVI, and even when you see him walk down to the ring now, it is very apparent that he has aged a lot over the past couple years.
Michaels has beaten the odds and shocked me so many times in the past that I wouldn't be particularly surprised if he had another match and tore the house down, but on the other side of the coin, I wouldn't be surprised if he floundered either.
HBK's legacy is already cemented, and he has nothing left to prove, so there's no reason for him to risk putting on a sub-par performance.
I understand that Michaels was a big-time jerk during his heyday, but I certainly believe that he has turned over a new leaf as he and many others have claimed over the past several years.
With that in mind, I feel like the last thing that he wants to do is disrespect one of his legendary peers. If he goes on to have another match after The Undertaker essentially ended his career, however, that would be somewhat disrespectful to The Phenom.
That isn't to say that Michaels returning will make The Undertaker's streak any less mystical or important, but it would definitely change the way that people look at that WrestleMania XXVI match. Part of the reason why it's so special is that it was, in fact, Michaels' final match. If he wrestles another, though, it would essentially change wrestling history.
If Michaels does end up wrestling another match, I'm guessing that he will ask The Undertaker for permission. That was the case when Ric Flair signed with TNA despite having a retirement match against HBK at WrestleMania XXIV. Michaels gave Flair his blessing, but Flair continuing to compete definitely cheapened the match. The same could be said if Michaels were to come back as well.
Michaels managed to remain fairly healthy during his final WWE run, but his injury history is well-documented.
Michaels has had several different ailments over the course of his career, the most serious of which was a back injury that sidelined him from 1998 until 2002. HBK was very lucky to retire with his health pretty much intact compared to where it had been prior, and there is no reason for him to risk suffering another catastrophic injury.
If Michaels were to wrestle another match he would probably be cautious, as would the opponent, whether it be Triple H or someone else. At the same time, though, Michaels is a performer, and he always has been, so you know that he'll want to go all out on the big stage. With that in mind, I'm not sure if Michaels could be trusted to take proper care of himself in a match situation.
As I said previously, Michaels looks much older now than he did a couple years ago, and he most definitely isn't getting around as well as he used to. It would be an absolute tragedy if Michaels were to do anything to damage his quality of life, and every time he or any other wrestler steps into the ring, that is a distinct possibility.
HBK doesn't have to prove anything to the fans or himself, so I don't feel like it is worth the risk.
There was a time when the WWE was in desperate need of Michaels to be on the WrestleMania card and deliver in a big way, but I believe that that time has passed.
There is no doubt that a Michaels vs. Triple H match would generate a lot of attention, but seeing as you're already going to have guys like John Cena, CM Punk, The Rock, Brock Lesnar and The Undertaker on the card this year, I'm not sure where HBK fits in.
I understand the notion of the more big matches the better, but there are a lot of current wrestlers on the roster that need a spot on the card as well. With three top-of-the-card matches already pretty much in place for WrestleMania XXIX, throwing Michaels into the mix would feel like clutter.
I guess WrestleMania XXX is an option as well, but Michaels will be another year older by that time, and there is no telling how his body will react or if he will even still be able to compete at that point.
The WWE is already committed to so many past stars that they risk overkill if Michaels has a match as well. Guys like The Rock and Lesnar have pretty big egos too, and I'm not sure if they would appreciate having to share the spotlight with Mr. WrestleMania himself.
If the WWE were in dire straits and desperately needed Michaels in order to enhance pay-per-view sales, then I could understand why he would agree to another match, but that isn't the case, so wrestling once more shouldn't be in his plans.
Follow @MikeChiari on Twitter and listen to him on Ring Rust Radio.