Edinson Volquez: 5 Contenders with the Chips for Waiver Trade Deadline Deal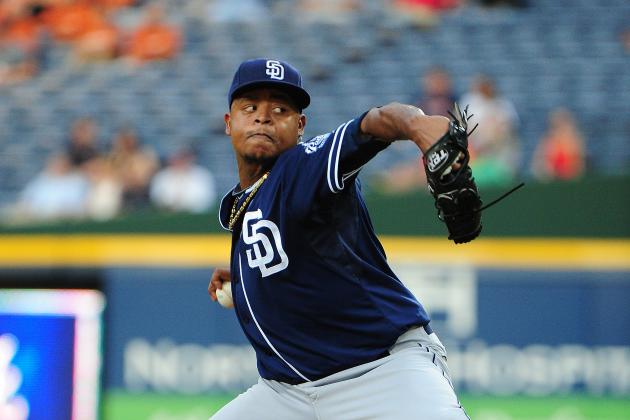 Scott Cunningham/Getty Images

It is fairly common that teams will put some of their big-name players on waivers in August without the intention of eventually trading them. That could be exactly what the San Diego Padres are doing with Edinson Volquez.
Nick Cafardo of the Boston Globe reports that Volquez has been placed on waivers. The Padres can now gauge interest that other teams around the league have in him.
While Volquez is only 8-9 with a 4.18 ERA this season, he would still be an intriguing trade target for a number of contenders. San Diego may be open to dealing him, because he is a free agent after the 2013 season and he could bring back prospects that could help them in the near future.
Begin Slideshow

»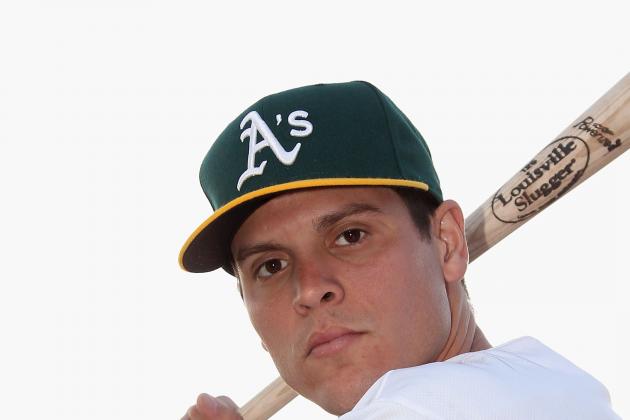 Christian Petersen/Getty Images

Following Bartolo Colon's 50-game suspension for PED use, the Oakland Athletics are in a tight spot.
While they do have a number of talented young starters, Edinson Volquez would be a better option than all of them.
There are a number of prospects in the Athletics' system that would interest the Padres. Someone like Grant Green could be a big piece in getting a deal done.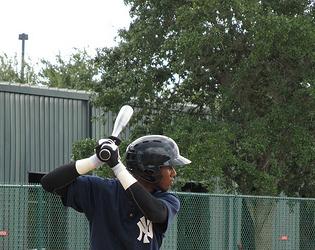 Photo Credit: Bronx Baseball Daily
Even though the New York Yankees have the lead in the American League East, they should not get too comfortable, thanks to their pitching issues.
Ivan Nova has a tightness in his shoulder, and he may need to go on the disabled list (h/t Wallace Matthews of ESPN New York).
Andy Pettitte has also been working his way back from a fractured ankle, but he is no guarantee to return this year (h/t Sam McNeal of Sporting News).
Edinson Volquez would slot into the Yankees rotation very well, and he would provide them with insurance against their injuries this year. Ravel Santana could head to San Diego in a deal for Volquez.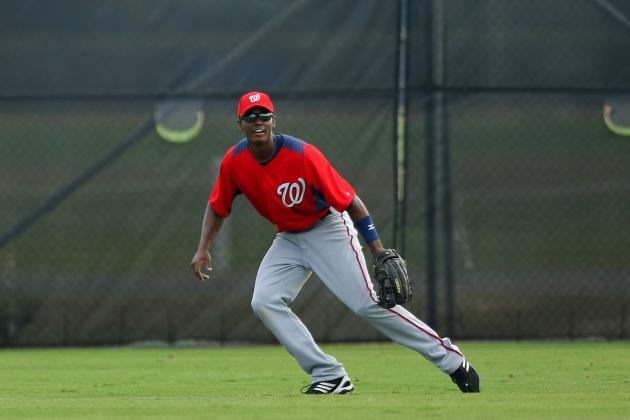 Photo Credit: Curly W
With the Washington Nationals planning to shut down Stephen Strasburg this year, they are certainly in the market for another starting pitcher.
The team certainly has the talent to win the World Series this year, so any improvement could be a big one.
Edinson Volquez would be able to fill in for Strasburg this year and be a key part of the team's rotation next year. If Washington can get him for someone like Michael Taylor and a low-level prospect then they should strongly consider pulling the trigger on a deal.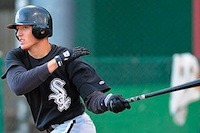 Photo Credit: Chicago Now
As the Chicago White Sox continue to cling to their lead in the American League Central, they should certainly be looking for ways that they could improve their starting rotation.
Phil Humber, John Danks and Gavin Floyd have all struggled this year, and Edinson Volquez would be an upgrade over them.
Trace Thompson has outstanding power, but he also has strikeout issues. The San Diego Padres could be interested, because with his raw power he could eventually hit a number of balls out of PETCO Park when he reaches the majors.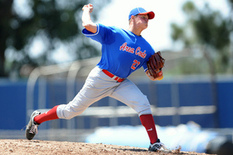 Photo Credit: 22 Gigantes
While Tim Lincecum struggled to begin the season, he has begun to figure things out recently, having gone 4-3 with a 3.10 ERA over his past eight starts.
That does not mean that the San Francisco Giants' starting rotation issues are solved.
Barry Zito has struggled once again this year, and replacing him with Edison Volquez for the stretch run would be a nice upgrade.
The Giants might need to pay a little bit more than other teams since they are in the same division as the Padres, but a pitching prospect like Kyle Crick may be a fair price for them to pay for Volquez.