Adrian Gonzalez: 5 Teams That Could Make Waiver Play at Star First Baseman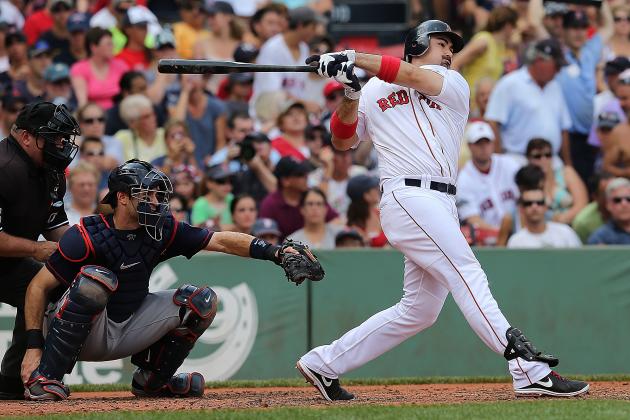 Jim Rogash/Getty Images
Red Sox slugger Adrian Gonzalez was reportedly placed on waivers Wednesday.
The Boston Red Sox have placed three-time Gold Glove first baseman Adrian Gonzalez on baseball's waiver wire, according to reports from Sean McAdam of CSNNE.com.
While such an ostensibly stirring move garners the attention of fans around the country, late-August waiver moves are actually very common in the MLB. Gonzalez will likely be removed from the wire if any team tries to claim him. Most likely, Beantown is just looking to gauge offseason interest.
Still, with the Red Sox plummeting out of contention, waiver trade talk could spark up. A slew of playoff hopefuls may look to make a play at A-Gon as September rears its head.
With a payroll of over $175 million on the books, Boston will try to skirt a league-imposed luxury tax this winter. Perhaps axing Gonzalez' $154 million contract is in the works.
Regardless, trade speculation will run rampant in the coming days. Check out the Los Angeles Dodgers and four other teams that could take a shot at acquiring the star first baseman.
Begin Slideshow

»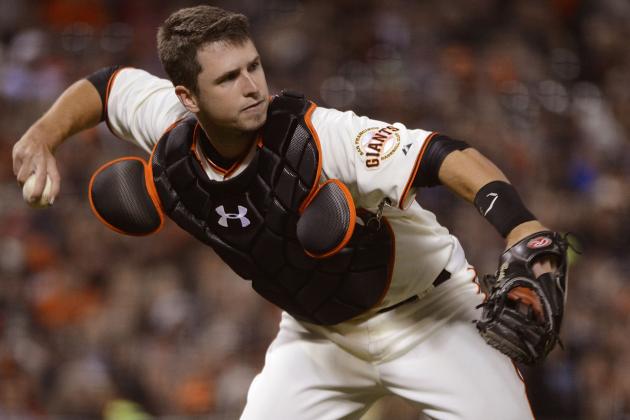 Thearon W. Henderson/Getty Images

Despite the loss of outfielder Melky Cabrera to a 50-game suspension for PED use, the Giants still cling to the NL West by a 2.5-game lead. Adding another big bat would surely put San Francisco over the edge and into contender status as the playoffs roll in.
With a payroll of over $117 million, the Giants aren't in the best position to take on Gonzalez' monster contract. Still, the team needs help at first base--incumbent starter Brandon Belt has hit just .261 with four home runs this season.
Catcher Buster Posey (pictured) has spent some time at the corner in 2012, but the addition of a bona fide star at first would do wonders for 'Frisco. Defensive support for the Giants' strong pitching staff certainly wouldn't hurt either.
San Francisco's skimpy farm system won't be of use in trade talks, but as the fervor of postseason ball kicks in, anything's possible.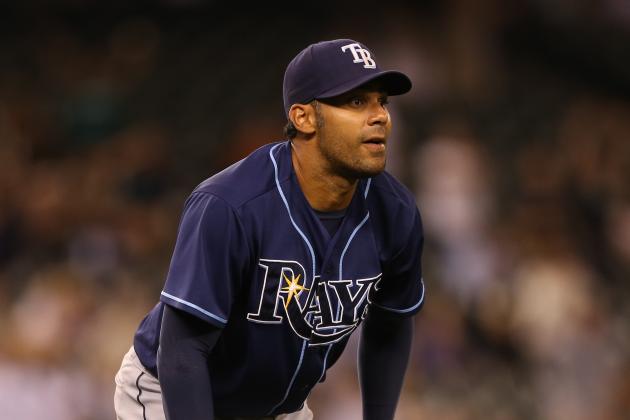 Otto Greule Jr/Getty Images

A small-market team like Tampa likely wouldn't splurge on a contract like Gonzalez', but the Rays could stand an upgrade at first with current starter Carlos Pena (pictured) batting below the Mendoza Line in 2012.
Tampa Bay seems to have the inside track for the American League's first wild-card spot, and adding Gonzalez would bolster an offense that ranks a paltry 26th in slugging percentage and 28th in batting average.
The Rays tout a farm system flushed with young talent, and could have the assets required for a blockbuster deal. It's a long shot, of course, but the fit certainly makes sense here.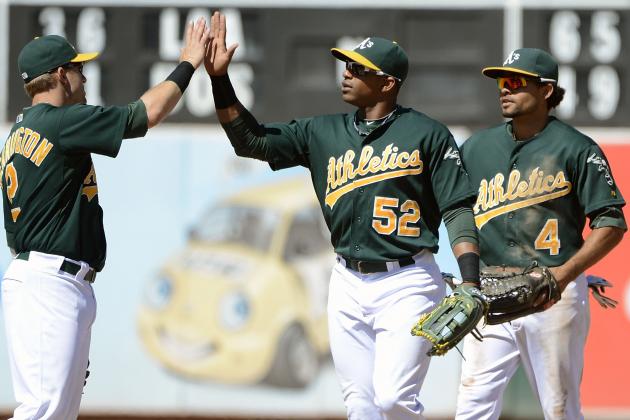 Thearon W. Henderson/Getty Images

Yoenis Cespedes (pictured) and the A's have enjoyed an improbable run in 2012, sitting a surprising 11 games over .500 heading into Thursday's action.
While the A's boast a slew of promising arms, their line-up is in desperate need of a shake-up, ranking 24th in overall scoring and hitting just .232 as a team.
Like Tampa, Oakland's not the kind of market that can harbor such a massive contract. But trade talk could always be in the works this time of the season.
Current first baseman Chris Carter is a career .219 hitter, and has plated just 24 runs thus far. Gonzalez would be welcomed with open arms.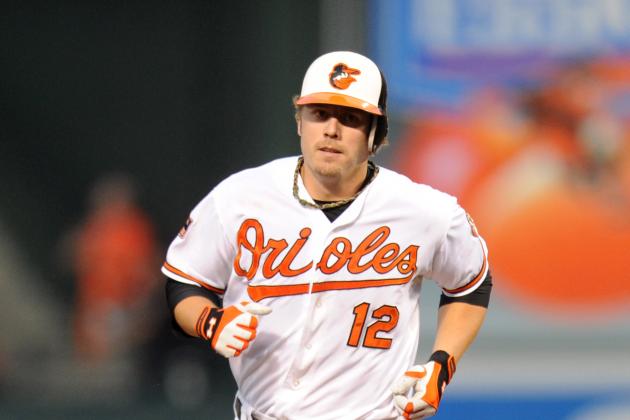 Mitchell Layton/Getty Images

Like the A's, the Orioles seemingly came from nowhere this spring, and could be slated for the playoffs as a second Wild Card. Adding Gonzalez, while again, highly unlikely, would make this team a legitimate threat come September.
O's first baseman Mark Reynolds (pictured) has had a lowly 2012, and B-More offense could use an extra punch. Optioning Reynolds to the DH spot and exploiting A-Gon's defensive prowess would make an obvious impact as well.
Baltimore's a mid-sized market, and currently role with baseball's 19th highest payroll. With plenty of young assets to trade, the Orioles could just shock everyone and target the four-time All-Star.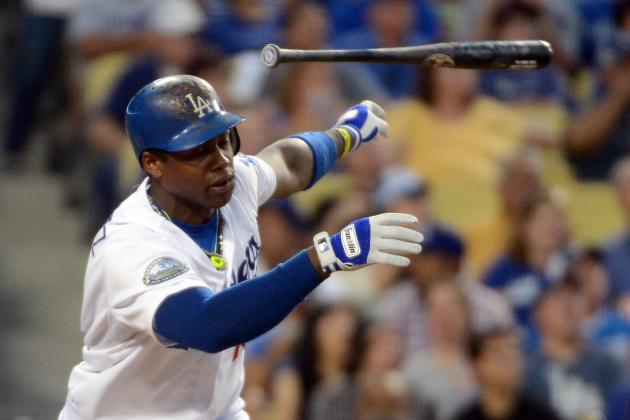 Harry How/Getty Images

While no trade is likely by any means, the Dodgers figure to be implemented in speculation more than any other team in the league.
L.A.'s penchant for big-time deals has already been flexed this season: the Dodgers traded for shortstop Hanley Ramirez (pictured) and outfielder Shane Victorino last month.
The LA Times noted the possibility of Gonzalez packing his bags for Hollywood. The Dodgers could certainly use another bat as they gear up for a late-season playoff push. Los Angeles sits 2.5 games back of the Giants in the NL West, and trail a wild card spot by one game.
It wouldn't be easy, by any means, but if any vying team can afford to pay A-Gon his money, it's the Dodgers.