Over the month of August, the Tampa Bay Rays have quietly asserted themselves as a playoff team. This month, the Rays have gone 15-5, including winning 12 of their last 15, allowing them to surge into the top wild card spot with a 1.5 game lead over the Oakland Athletics. However, the way the Rays are playing, they should be more concerned about their division rivals, the New York Yankees, who have seen their seemingly insurmountable division lead dwindle to just three games.
Have the Yankees been playing poorly, or have the Rays been that good?
Well, it's not that New York hasn't been playing well, but they have been inconsistent lately. Last week, they looked like one of the best teams in baseball when they defeated the reigning AL Champion Texas Rangers, taking three of four games. However, by getting swept by the Chicago White Sox this week, they proved that they can be dominant, but lately it has been in streaks.
Tampa Bay, on the other hand, seems to be clicking on all cylinders as they continue to ascend in the standings. How have the Rays been this successful, and can it continue into October?
First of all, the Rays are finally healthy, after being plagued by injuries for a large portion of the season. Starter Jeff Niemann is still hurt after fracturing his leg in May, but hopes to rejoin the team in September. Luke Scott, a much needed power bat, is back after a nagging oblique injury that sidelined him since late July. Most notably, their best hitter, third baseman Evan Longoria, has played just 37 games, but has finally returned to the lineup. With a healthy lineup, the Rays stand a much better chance of forcing their way into the top spot in the AL East.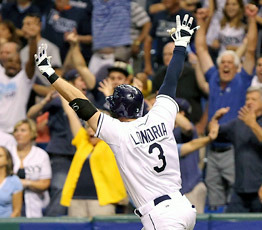 As pretty much everyone who follows baseball is aware, the Rays pitching has been impeccable. As a whole, Tampa Bay pitching ranks second in the MLB in ERA (3.27), first in WHIP (1.20) and BAA (.232). Their starters have certainly carried the weight.
AL Cy Young candidate David Price has been unstoppable, posting a 2.28 ERA and a 1.08 WHIP on his way to 16 wins, tied for most in the majors.
Jeremy Hellickson certainly has good numbers as well with a 3.28 ERA and James Shields has shaken off a slow start to the season with a 4.01 ERA as he continues to prove himself as an innings-eater for this Rays staff.
Alex Cobb has been inconsistent, but with Niemann's return around the corner, this is not too much of a concern.
Arguably most importantly is the emergence of rookie Matt Moore, who has posted a 1.46 ERA and 1.09 WHIP in the month of August. As a whole, the rotation has been a solid backbone that has led the way.
The rotation is not the only strong point for Tampa Bay pitching. All-Star closer Fernando Rodney, who leads the MLB in saves with 39, has been very dependable in the ninth inning, with an ERA of just 0.77 and a WHIP of 0.78.
Lefty J.P. Howell has not ceded a run in his last 25.2 innings pitched, a Tampa Bay record.
Wade Davis, who could likely start in plenty of other MLB rotations, has proved to be a solid long reliever.
Burke Badenhop has also served well in a similar role.
Despite recording the loss against the Kansas City Royals a few days ago, Joel Peralta has been on a tear in August, posting an ERA of 0.84 and a WHIP of 0.84.
Jake McGee has been a dependable lefty as well.
Though the Ray's starters have been one of the primary reasons for their success, the bullpen has been just as lethal.
One of the biggest knocks on the Rays over the years has been the pitiful offense. Although the pitching has made a name for itself over the past five years, the offense has struggled. However, with the return of Longoria, the Tampa Bay offense is finally producing. Over the course of the season, Rays has averaged 4.23 runs per game, a mere 18th in the MLB.
This is hardly an offense capable of competing with the Bronx Bombers. Nevertheless, the Tampa Bay offense is showing improvement as some of their big bats have become healthy. In the month of August, their run production increased to 4.8 runs per game, and since Longoria has returned they have averaged 5.73 runs per game. For a team that many consider offensively challenged, the Rays are proving doubters wrong by finally finding ways to score runs.
In conclusion, it is obviously unknown whether the Tampa Bay will catch the Yankees in September. But with the way they are pitching and the pop in their bats, not to mention the added bonus of health finally on their side, it would not surprise me for the Rays to give New York a run for their money. Regardless of whether they catch the Yankees or not, this is definitely a team to watch out for come October.