MMA Training: The 10 Best Camps in MMA Today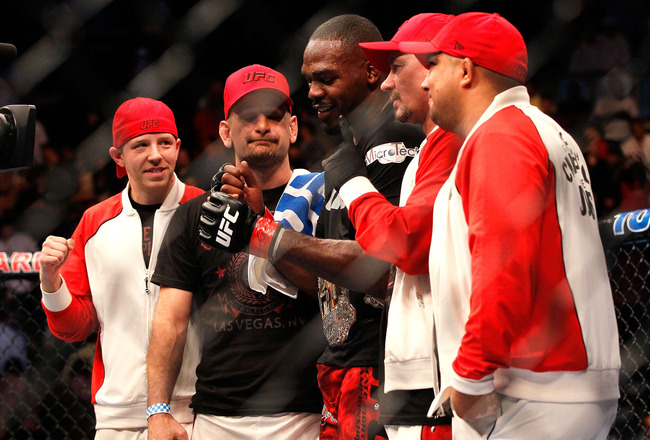 Kevin C. Cox/Getty Images
Ranking the top MMA training camps isn't the easiest of exercises at the best of times. Fighters come and go like mercenaries. Others straddle multiple camps, trying to maximise and diversify their training under a variety of coaches.
Still others will wax and wane, producing a roster of champions one year, and then finding themselves devoid of any belts in the next.
Still, there are some trainers, and some camps, that have developed an enduring legacy in the young sport of MMA, camps whose names are today as famous as some of the fighters in under their roofs.
In compiling this latest list, the difficult decision had to be taken to exclude some teams out of the top 10 which would have made a top 15 perhaps or would be in the top 10 next year, should they continue their current trend of producing winners.
These teams include the likes of Serra-Longo Fight Team out in Long Island, N.Y., and home of Chris Weidman, Constantinos Philippou and George Sotiropoulous. Weidman burst onto the frontline earlier this summer with an emphatic win over Mark Munoz and is surely a future champion.
Then there's Team Rough House over in England, producing the cream of British talent. That might not be saying much at this point, but the likes of Dan Hardy, Paul Daley and Ross Pearson, all call the Nottingham gym their home and are holding the flag for British MMA.
That's not to mention Golden Glory in the Netherlands, Brazilian Top Team in Brazil or American Top Team in the US.
These all get an honourable mention, but they didn't make the top 10. Here's the ones that did...
10. Team Alpha Male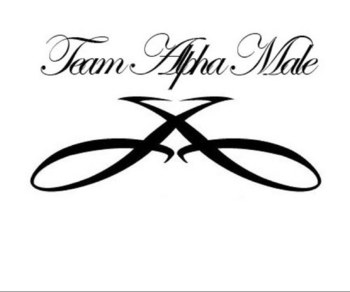 Notable fighters: Urijah Faber, Joseph Benavidez, Justin Buchholz, Danny Castillo, TJ Dillashaw, Chad Mendes
In Google it calls itself "Urijah Faber's Team Alpha Male," but this camp in Sacramento, Calif., is much more than just the pint-sized bantamweight.
It is home to some of the best fighters in the lighter divisions and could soon have a champion in flyweight Joseph Benavidez.
9. Team Quest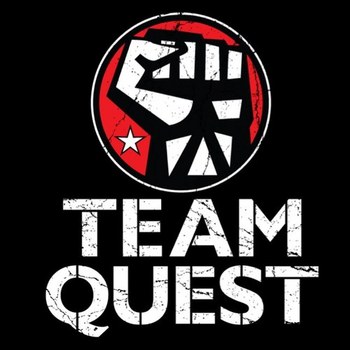 Notable fighters: Matt Lindland, Dan Henderson, Chael Sonnen, Yushin Okami
Team Quest is one of the oldest MMA gyms in the business. Founded by Dan Henderson, Matt Lidland and Randy Couture, the facility in Oregon was once a used-car lot that was turned into a leading fight camp.
Specialising in producing ground and pound fighters, the gym continues to expand its roster of athletes and attract top talent to the US Northwest.
8. Alliance MMA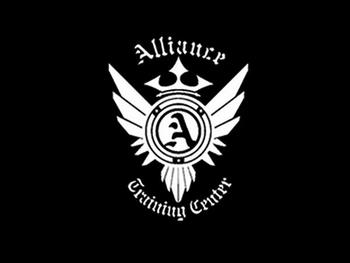 Notable fighters: Dominick Cruz, Phil Davis, Brandon Vera, Alexander Gustafsson, Joey Beltran
A relatively new camp, Alliance MMA, was founded in Chula Vista, Calif., by Brandon Vera, and has already attracted UFC bantamweight champion Dominick Cruz as well as rising light heavyweight prospects Phil Davis, Alexander Gustafsson and Joey Beltran.
With such a pool of talent fighting in the same division in the same organisation, it is hard to imagine that the collective will remain a cohesive "alliance" for much longer.
But these fighters are currently some of the best talent in the UFC, making this young camp into a force to be reckoned with.
7. Xtreme Couture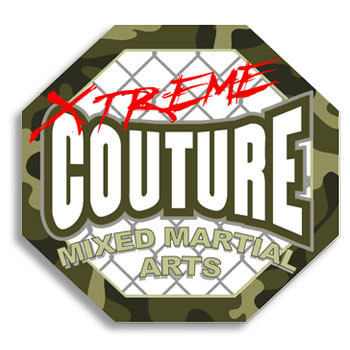 Notable fighters: Tyson Griffin, Forrest Griffin, Jay Hieron, Evan Dunham, Martin Kampmann, Vinny Magalhaes, Ryan Bader, Alistair Overeem
Xtreme Couture has deep roots in MMA. Founded by the legend Randy Couture, its epicentre in Las Vegas, Nev., has produced a sea of talent few other gyms can boast.
And today, it continues to attract top drawer fighters, with former Strikerforce heavyweight champion Alistair Overeem making his home there.
What sets Xtreme Couture apart is its spacious state-of-the-art facility that's rife with some of the best trainers and fighters in the sport.
With his business savvy, Couture has turned his gym into one of the most marketable brands in MMA, and draws professionals and wannabes in equal measures.
6. Cesar Gracie Jiu-Jitsu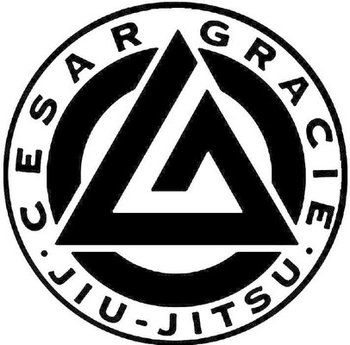 Notable fighters: Nick Diaz, Nate Diaz, Jake Shields, Gilbert Melendez
A small facility in northern California, the Gracies' long-lost cousin Cesar has created a training camp which has concentrated some remarkable MMA talent.
Alongside the Diaz brothers, Gilbert Melendez and Jake Shields are two other outstanding Cesar Gracie fighters that have made a massive impact on the sport.
The brotherly spirit within the gym makes it difficult for outsiders to penetrate this close-knit group, and you're unlikely to see outsiders wandering through it like some of the other top camps out there.
Still, with its close alliance with Fairtex gyms in Thailand, it combines some of the best grappling and striking instruction in MMA today.
5. Kings MMA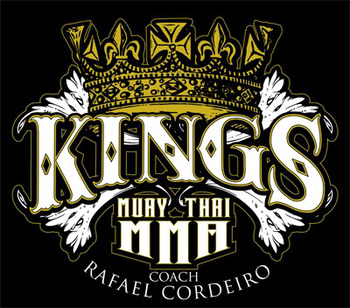 Notable fighters: Wanderlei Silva, Fabricio Werdum, Renato Babalu, Mauricio Rua, Mark Munoz, Jake Ellenberger
With a decidedly Brazilian flavour, this is yet another gym making home in California. Led by trainer Rafael Cordeiro, Kings MMA, located in Huntington Beach, brings with it the legendary spirit of Brazil's Chute Box Academy.
Cordeiro, a Brazilian Muay Thai champion, has honed an aggressive, terrifying style of striking, and has imparted his wisdom to the likes of Wanderlei Silva, Mauricio Rua and Fabricio Werdum.
A relatively new facility, the camp has yet to produce a champion but has a depth of talent where a title can't be long in coming.
4. Tristar Gym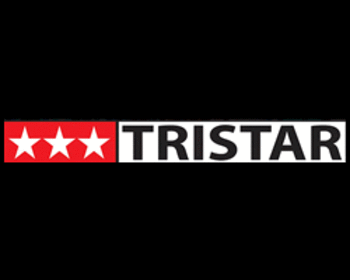 Notable fighters: Georges St. Pierre, Kenny Florian, Miguel Torres, Rory MacDonald, Patrick Côté
Once just the place where Georges St. Pierre honed his striking, Tristar Gym in Montreal, Quebec, has evolved into a fully-fledged MMA gym and taken under its wing some standout fighters.
So much so that these days GSP is rarely seen outside the facility, attracting a range of fighters from across the world.
Led by kickboxing supremo Firas Zahabi, the gym boasts titleholders across three separate organisations and has become a force to be reckoned with in the MMA world.
3. Black House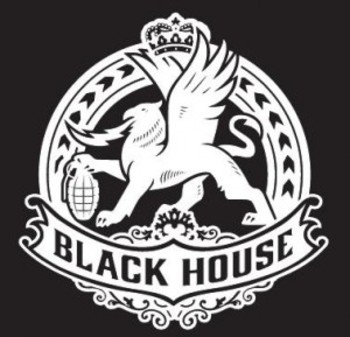 Notable fighters: Anderson Silva, Antonio Rodrigo Nogueira, Lyoto Machida, Rafael "Feijao" Cavalcante, Roger Gracie, Antonio Silva
Founded in 2006 and brainchild of MMA manager Ed Soares, Black House boasts some of the best talent Brazil has ever produced. And that's no idle boast.
Anderson Silva, Antonio Nogueira and Lyoto Machida are all affiliated with the gym, which has franchises in Rio De Janeiro, Los Angeles and San Diego.
The gym has also had its fair share of problems, with most of the fighters training in multiple facilities. Silva and Nogueira started a separate gym, Nogueira and Silva Mixed Martial Arts Academy in Miami, Florida.
And Nogueira has his own camp in Brazil, Team Nogueira, which is home to UFC heavyweight champion Junior Dos Santos.
But all fighters continue to rep the Black House name and they maintain a brotherly bond rarely seen in any other camp.
2. American Kickboxing Academy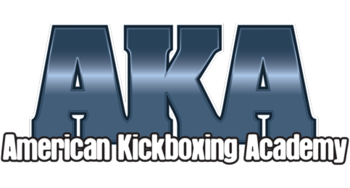 Notable fighters: Luke Rockhold, Cain Velasquez, Jon Fitch, Cung Le, Gray Maynard, Mike Swick, Josh Thomson
California has been a hub of MMA since the crude beginnings of the sport, and it was American Kickboxing Academy which led the charge all the way back in the 1980s.
Founded by Javier Mendez with trainers Dave Camarillo and Bob Cook, the gym has been at the forefront of the sport for decades and consistently trains some of the best fighters in the world.
Its most recent history is less illustrious, however, with a public falling out between longtime AKA stalwart Josh Koscheck and Mendez turning personal and nasty.
But that doesn't take away from the current fighters who train there, continuing to excel in all divisions, inside and outside the UFC.
And it's not just its current crop of fighters which make the gym such a standout. Some of the best in MMA, such as BJ Penn, Jake Shields, Phil Davis and Takanori Gomi have all walked through its door.
1. Jackson-Winkeljohn MMA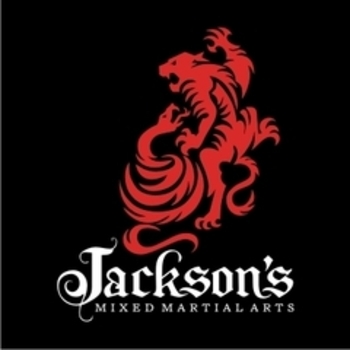 Notable fighters: Jon Jones, Carlos Condit, Shane Carwin, Clay Guida, Donald Cerrone, Diego Sanchez, Nate Marquardt, Brian Stann
If there ever was a gym more famous than its fighters, it's Greg Jackson's camp in Albuquerque, N.M.
Together with striking coach Mike Winkeljohn, Jackson has produced champion after champion and is certainly the most prominent MMA camp in the UFC today.
Fighters such as Jon Jones, Carlos Condit, Brian Stann and Donald Cerrone make the gym what it is today. But past champions, such as Rashad Evans, show what a depth of history the camp has established since the gym opened in 1992.
It takes the No. 1 spot because it's simply the gym that most fighters gravitate towards, especially those wishing to be champion.
But the camp isn't without its critics. Recent performances by Carlos Condit and Clay Guida, displaying an evasive "stick and move" style of fighting, has alienated most fans and made the gym the butt of jokes in MMA.
Still, it boasts more past and current champions than any other camp, and that alone keeps Jackson's at the top.
Keep Reading