Kansas City Chiefs Preseason: What to Look for Against the Seattle Seahawks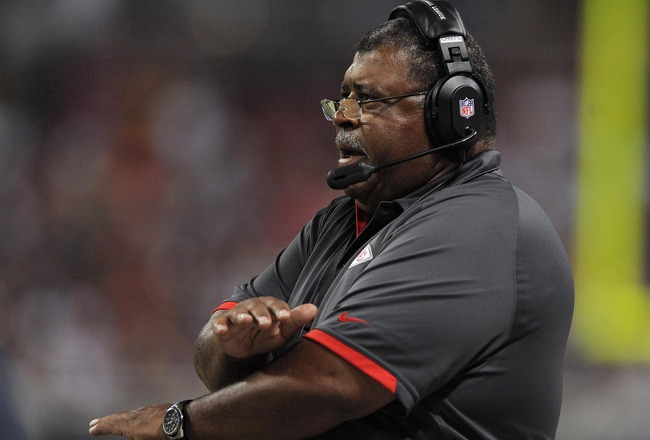 Jeff Curry-US PRESSWIRE
The Seattle Seahawks and rookie quarterback Russell Wilson come to Arrowhead Stadium on Friday night to take on the Kansas City Chiefs.
The big news out of Seattle is that—after signing Matt Flynn away from the Green Bay Packers this offseason—the Seahawks have named Wilson the starter for the third preseason game, a game usually reserved for the starters to play a significant chunk of time in preparation for the regular season.
While that will certainly be a hot topic throughout the contest, the Chiefs actually have a few storylines of their own that should keep the fans engaged.
Here are three things to look for in Friday's game against the Seahawks.
How Much Will Dwayne Bowe Contribute?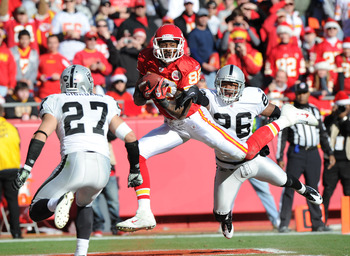 Peter Aiken/Getty Images
The Kansas City Chiefs will waste no time in getting wide receiver Dwayne Bowe some quality playing time prior to the regular season opener Sept. 9 against the Atlanta Falcons.
Bowe will make his preseason debut Friday night against the Seahawks after signing his one-year franchise tender last week.
While Bowe will most certainly assume his role as quarterback Matt Cassel's primary target once the season begins, his time on the field against the Seahawks will more than likely be extremely limited.
Bowe will have participated in only two full practices come game time. And while he is wasting no time in getting acclimated to the new offense on the practice field and in the meeting rooms, he still has to transfer what he has learned into on-field action.
Head coach Romeo Crennel and offensive coordinator Brian Daboll will have a restricted number of plays for Bowe to run on Friday night. The biggest thing is that Bowe runs clean routes and misses no assignments.
Expectations should be tempered, but expect Bowe to receive much more action in the final preseason tune-up with the Green Bay Packers next week, a game in which star players rarely see the field.
Can First-Team Offense Create an Identity?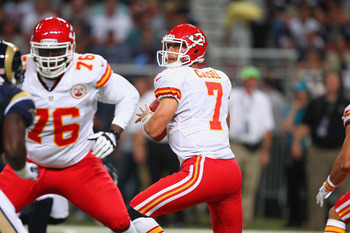 Dilip Vishwanat/Getty Images
While it is assumed that the Kansas City Chiefs will be a run-first team this season, there are enough weapons in the passing attack for quarterback Matt Cassel to keep the offense a bit more balanced in 2012.
The Chiefs will have their full complement of players available Friday night against the Seahawks now that wide receiver Dwayne Bowe is signed and will see some action.
It is imperative that the Chiefs come out swinging and create an offensive identity heading into the 2012 season.
Having the tools for such a balanced attack will make it easier for offensive coordinator Brian Daboll and Cassel to keep opposing defenses on their heels.
The offense should get close to three quarters of work in against Seattle. It will be interesting to see just how well things click with everyone finally on board.
Will Justin Houston Make Fans Forget About Tamba Hali Suspension?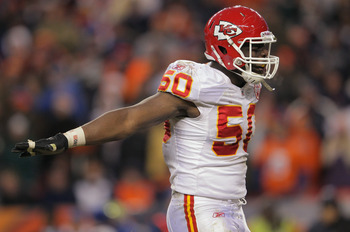 Doug Pensinger/Getty Images
Outside linebacker Justin Houston was already going to be counted on to shoulder a heavy load for the Kansas City Chiefs defense during the 2012 season.
But Tamba Hali's one-game suspension for violating the league's substance abuse policy will put Houston in the spotlight in the Chiefs' Week 1 matchup against the Atlanta Falcons.
While Hali is eligible to play in the final two preseason games, all eyes will be on Houston to see if he can make up for the absence of Hali in the season opener.
Hali's presence undoubtedly makes Houston better, but how will Houston respond with Hali out of the lineup?
Since the Chiefs know what they will get from Hali once he is eligible to return in Week 2, they would do well to run a set of plays for the first-string defense against the Seahawks Friday night, keeping Hali on the sidelines. This will give head coach Romeo Crennel a little insight on how the pass rush will be affected without its star on the field.
Lining up against Matt Ryan and Co. on Sept. 9 was already looking to be a big test for the Chiefs defense. But with Hali not available, Houston might need to play the game of his life for Kansas City to keep Atlanta's high-powered offense at bay.
Contact Jeremy at jeremy@popflyboys.com, on Twitter @KCPopFlyBoy and at popflyboys.com.
Keep Reading

Kansas City Chiefs: Like this team?