US Open Tennis 2012: Greatest Night Matches in Open History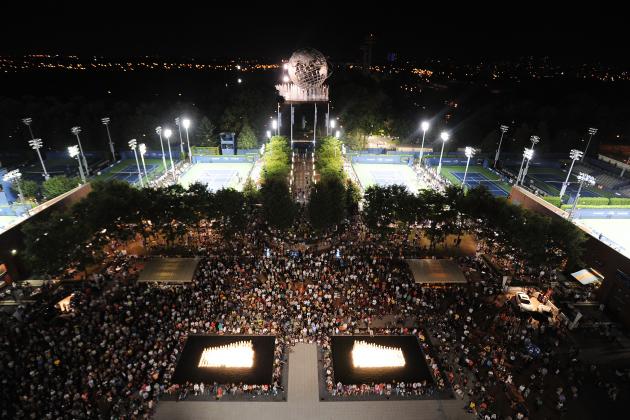 Jaime L. Mikle/Getty Images

Night tennis is one of the greatest treats for fans at the US Open. The night tradition began in 1975 when Onny Parun defeated Stan Smith in straight sets in the first-ever US Open night match.
Since then, night matches have become a regularity at Flushing Meadows.
And many such matches have been epic, epic to the point of making a list about the greatest night matches in Open History.
Here are the top six to make that particular list.
Begin Slideshow

»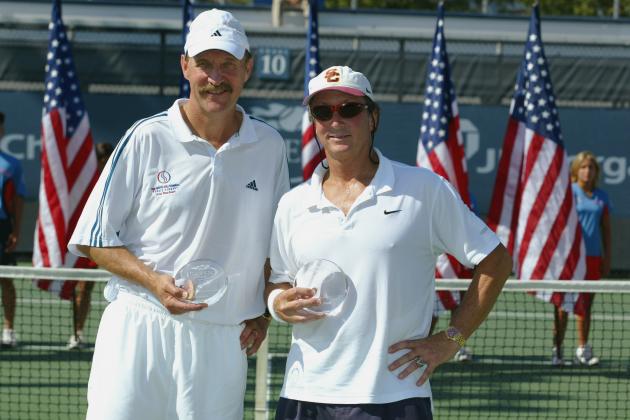 Robert Laberge/Getty Images
Stan Smith lost the first ever night match in 1975. Nonetheless, he had a notable career and is still involved in tennis to this day.
The first US Open night match in history is among the greatest simply because it set the precedent for night matches going forward.
Though it was merely a two-set (6-4, 6-2) victory for Austrian Onny Parun, the match was key to beginning the great US Open tradition of playing at night and featuring its greatest players in prime time, unlike what most of the grand slams do in normal circumstances.
This first event netted almost 5,000 people in attendance.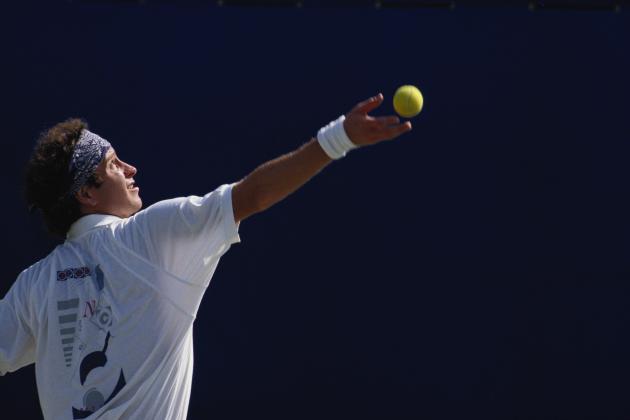 Simon Bruty/Getty Images

The most unbelievable aspect of this match is that there was an umpire-player dispute and John McEnroe was not the player involved. Instead it was Ilie Nastase who was defaulted by chair umpire Frank Hammond.
After an 18-minute circus where fans went berserk and Hammond was replaced by tournament referee Mike Blanchard, the match resumed.
McEnroe won in four sets (6-4, 4-6, 6-3, 6-2) in what may have been the wildest, most raucous atmosphere in US Open history.
The least surprising aspect of that is that it was in a match in which John McEnroe was involved.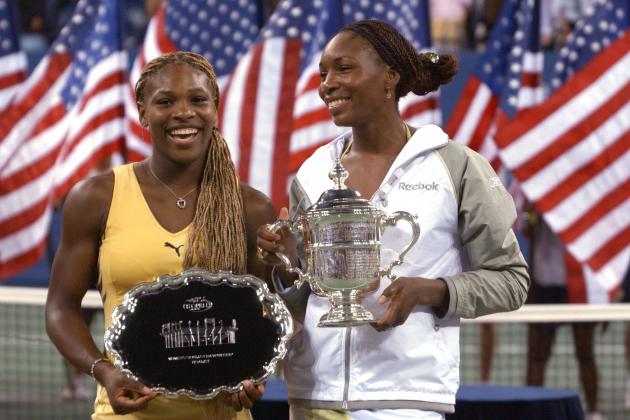 Matthew Stockman/Getty Images

There are several important notes on this match.
First, this was the first ever women's night final at the US Open or any other Grand Slam. Because we live in such a politically correct world, to not include this match would be kind of wrong.
Of course, women's tennis was being dominated by the Williams sisters in 2001. The fact it was these two playing in the finals, made this a wholly desirable final from a ratings standpoint.
Second, check the date: September 8, 2001. That's right, just four days prior to the greatest act of terrorism the United States has ever seen. Though it wasn't an issue at the time of the match, in hindsight it is a pretty interesting fact.
Venus defeated her sister in one of the most historically crucial women's matches in US Open history.
You could also make a great case for their quarterfinal match in 2008 as Jordan Schwartz did here.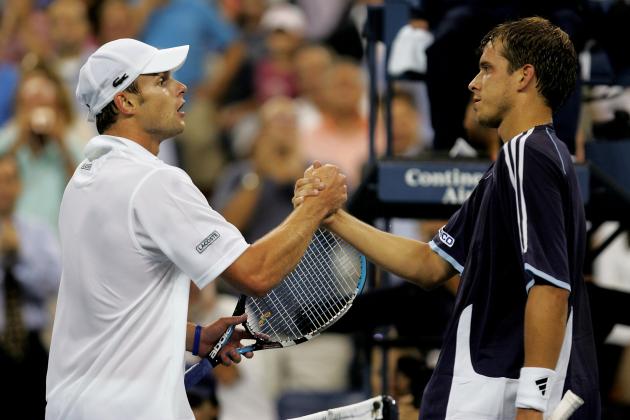 Matthew Stockman/Getty Images

Andy Roddick was the 2003 US Open champion. In 2005, he was knocked out in the first round by the No. 68 player in the field.
Muller actually won in three sets, but each set required a tie-breaker, or eight. Muller won 7-6(4), 7-6(8) and 7-6(1) in one of the most competitive and exciting three-set matches in tennis history.
Roddick was clearly one of the unluckiest competitors we've seen. Losing three sets by a game and some tiebreakers is straight bad luck.
Thus, Muller has to be one of the luckiest winners we've seen in some time. It was a great match both ways and one of the epic night matches in history.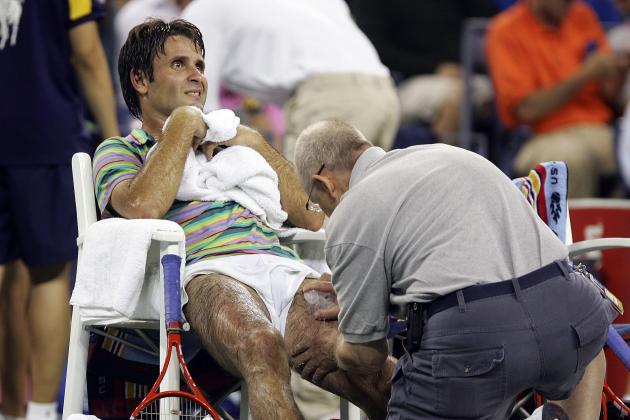 Chris McGrath/Getty Images

As is so often the case in US Open matches, both James Blake and Fabrice Santoro were gassed as their second-round match wound well beyond midnight.
Though no single set or game went dramatically long, the intensity of a five-set match late in the evening and into the wee hours of the morning made this one of the more grueling matches in the tournament's history as a night-time exhibition.
Blake finally won the five-set match, but both players received standing ovations throughout the night. The New York crowd knew what was at stake and how much each player cared.
It truly was a great spectacle to behold.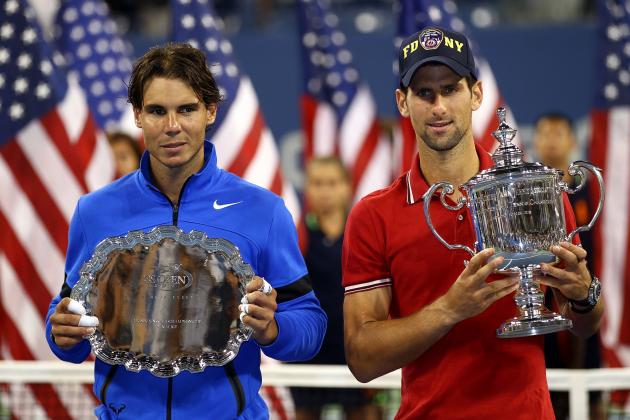 Clive Brunskill/Getty Images

The 2011 men's final between Rafael Nadal and Novak Djokovic, despite lasting only four sets, became the fourth longest men's final in the US Open's storied history, lasting four hours, 10 minutes.
The match was memorable in part because Djokovic lost the first set to Nadal and was facing severe cramps in multiple parts of his body. And then the mojo shifted in his direction.
He battled through intense rallies and unimaginably long game points to outlast Nadal. More on the incredible match can be found here.
Interestingly enough, this match also brought about an odd angle. Both players complained about the stadium's lights. The fact this match was played at night was actually hurting the players.
The rematch of the 2010 final won by Nadal provided some revenge for Djokovic, and it put him on track for one of the greatest year long runs by any pro, ever.
Just another angle that made this a great match.
Each of these matches were memorable. There's little need to rank them. Let's just appreciate each one for the uniqueness and greatness it brought.