WWE: Wade Barrett's Return and 5 Possible Feuds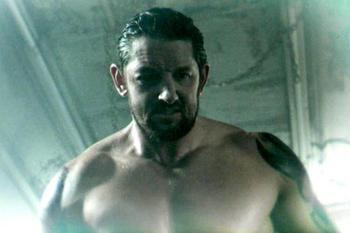 Photo via Bleacherreport.com
Fans have been teased for weeks with vignettes hinting towards the return of Wade Barrett.
Of course, with any return of a significant superstar (one preferably who did not begin their career in 1977), there comes the speculation of whom they will meet up with in the squared circle.
Here are five possible feuds that the WWE should consider for Wade Barrett's return.
5. Randy Orton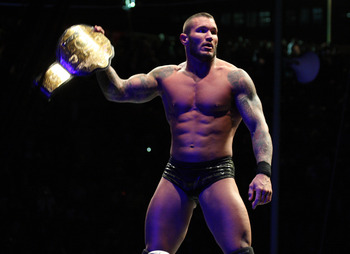 Gallo Images/Getty Images
We can predict that the WWE will attempt to use Orton and Barrett's previous rivalry once more. My prediction is that it will not last long, much like Kane's return earlier this year and the expectation that he would be seeking revenge upon Mark Henry (resulting in the failed "Embrace the hate, Cena" campaign).
This would pump some energy into the recent return of Orton, as he has been relegated to the shadows of the World Heavyweight title picture, concerning Alberto Del Rio and Sheamus.
I couldn't have been the only person paying attention to the staring contest between Sheamus and Orton on Raw this past Monday night.
4. CM Punk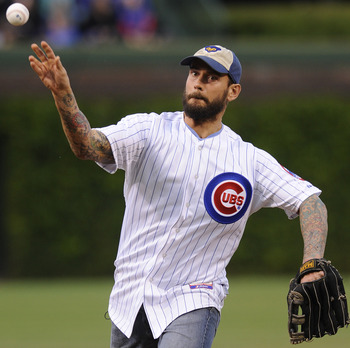 David Banks/Getty Images
Let me be clear.
Punk is carrying the title all the way with him to Royal Rumble. In no way do I believe that Barrett is going to be allowed a clear pathway towards a WWE title shot. Not yet, at least.
Barrett could bring value to this scenario. For instance, take Big Show out of the Triple Threat tangle between Punk and Cena and somehow work Barrett into that match.
Am I the only one who sees the potential?
An added bonus would be the amazing promos cut between Barrett and Punk during such a rivalry.
3. The Miz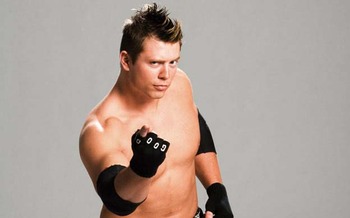 Photo via WWE.com
If Barrett were to be in any kind of title picture, I would say that the Intercontinental Championship is absolutely the best way to go.
Predictably, Barrett is going to resurface as a babyface. The vignettes have painted a very vivid picture of a Ken Shamrock-esque character for his return. This will go over incredibly well if he is used to his greatest potential.
A prospective battle between Barrett and Miz could create some impressive ring work and storytelling.
Also, finding a way to drop Cody Rhodes and/or Sin Cara into that mix would be interesting, to say the very least. Fatal 4-Way, anyone?
2. John Cena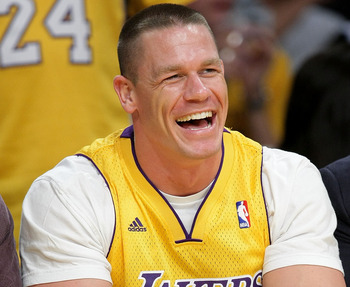 Noel Vasquez/Getty Images
If the "fight club" persona that they're giving Barrett is everything that we're hoping it is, then I could not imagine a target for destruction greater than the golden boy of the WWE himself.
Again, outside of championship involvement, Barrett now has the opportunity to do more harm than either Kane or Brock Lesnar were able to accomplish.
While it is highly unlikely that they will allow Barrett to send Cena on an extended vacation, there is a chance for some intense drama. Let's be real with ourselves: "Where there's a Cena, there's a way."
I'll give you a moment to wipe the vomit from your keyboards. My apologies.
1. Ryback
Photo via WWE.com
You can stop scratching your head.
No, you are not seeing things.
Yes, Ryback is ranked at No. 1.
Consider the logistics of Ryback's career thus far. He has been unstoppable.
He has plowed his way through jobber after jobber. Even with the angle brewing between him (Ryback) and Jinder Mahal, it would be incredible to make Wade Barrett the roadblock in Ryback's seemingly-unstoppable path.
This feud with Mahal will not last long. I would even predict that Ryback gets the best of Barrett. But being that this is an actual storyline (of sorts), we could see how Ryback competes in the ring against someone whom he cannot demolish in under two minutes.
Ryback looks inescapable in the midcard at this point. If Creative is not yet going to push Barrett towards championship gold, then this is the next best thing.
Best case scenario is that they both come out of a brutal two- or three-month feud looking like monsters. I would call that a win-win, wouldn't you?
Conclusion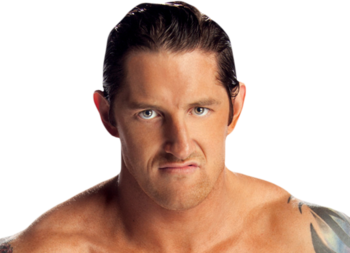 Photo via wade-barrett.com
In closing, Wade Barrett's return is stirring up major anticipation. The WWE has not been the most best at reintroducing their talent.
Let's just hope that this is the one time where WWE Creative can prove our doubts to be wrong.
Do you think I missed anyone in the slideshow? Post your feedback in the comment section!
Thanks for reading!
Keep Reading