CFB Recruiting 2013: Preseason Ranking the Top 10 WR/TE Prospects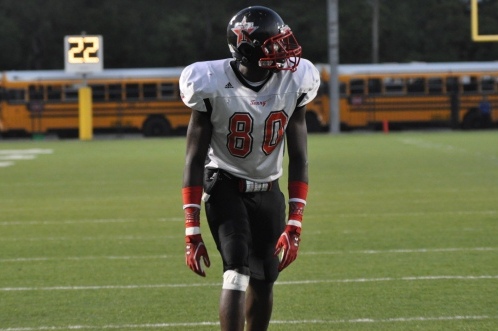 247Sports.com
We've been using this week to establish our official preseason top 10 position rankings. Sunday we looked at the quarterbacks and then came the running backs. It's been a good exercise for us and gives a chance to reset our boards before the season kicks off.
Today we'll stick with the offensive skill positions, but we're going to combine two positions of WRs and TEs. Merging them into one, this list will give you the top 10 pass-catching prospects for this 2013 recruiting cycle. We have all sorts of variety here, from the big and physical WRs to the receiving TEs to speedy RAC-type slot WRs.
Let's get started!
Begin Slideshow

»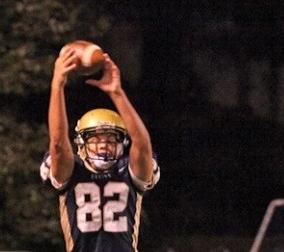 Scout.com
Henry is a big 6'6", 245-250-pound prospect that comes from Arkansas. He's a Razorback pledge and has the potential to develop into a complete, well-rounded seam player.
Henry shows solid speed in his routes, subtle quickness to detach from coverage and excellent hands. His catch radius is his biggest asset, and once he gets down his blocking technique, his big frame and strength will be able to consistently factor as a blocker.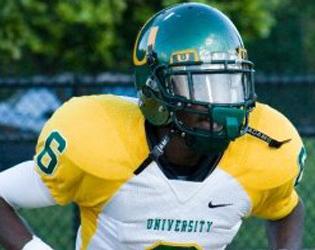 247Sports.com
Cunningham is a Miami/Ft. Lauderdale native and stands 6'1", 175 pounds. He's quicker than fast and works best on slants and digs.
Top-end speed is somewhat of a concern in Cunningham's game, but he'll flash some deep speed here and there. His hands and concentration are very good and he shows outstanding catch in crowd ability.
I predict for him to sign with Stanford.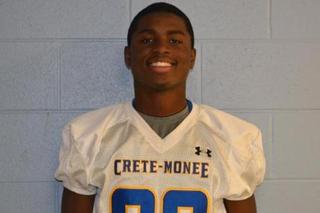 247Sports.com
From Illinois, Treadwell is a 6'2", 190-pounder that has a long frame that he uses to extend his strike zone for balls with. He can fly off the line, eat up cushion and command safety help on go routes.
Speed is Treadwell's biggest asset, along with his size. He really shows great RAC skills and the ability to skate all over the field to menace a secondary.
I think he ends up at Michigan.
247Sports.com
Coley is a 6'1", 175-pounder form Florida that reminds me a little bit of Shaq Roland. He has terrific play speed and most of the tools needed to become a great college WR.
Coley can skate off the line, dodging press with quickness, get back on his route line and separate with quickness from defenders, make the catch and get yards after.
His recruitment has been interesting, and should he get past some academic concerns, I think he'll stay in-state.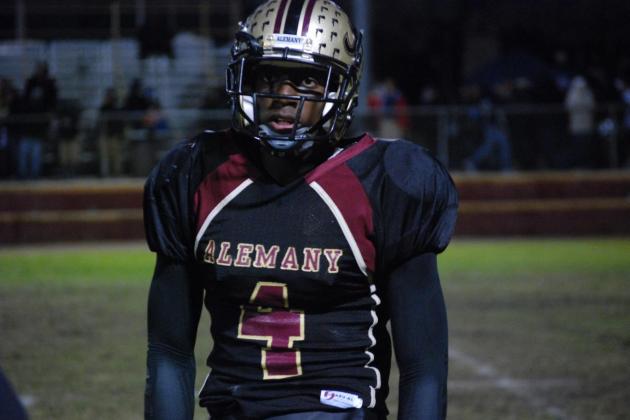 Scout.com
Mitchell lit up The Opening this past July, showing off outstanding RAC skills. He's a 5'10", 180-pounder from Southern California that works best in the slot.
A USC commit, Mitchell is super quick and athletic to show off great separation quickness in his breaks. He's a tough cover and is even more dangerous after the catch, showing a great burst upfield after the catch.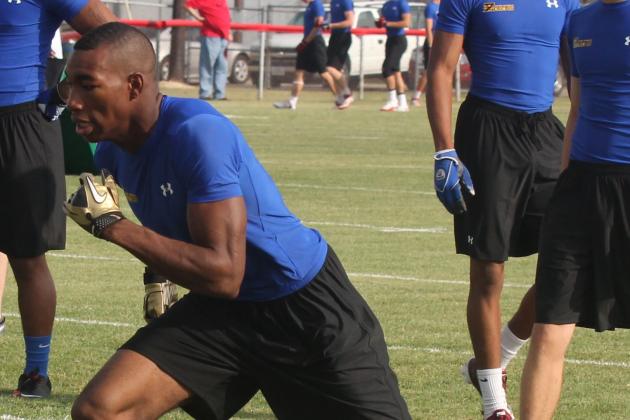 247Sports.com
Rhodes came out of nowhere to rise up everyone's board this spring. He's a 6'1", 185-pounder from Texas with excellent skills.
Rhodes shows very good release quickness, is sudden to explode off the line and speedy in all of his routes. He doesn't have to decelerate to cut and can detach easily from sticky cover corners.
He's committed to Baylor, and with Rhodes' size and speed, I expect him to become a No. 1 WR for Art Briles.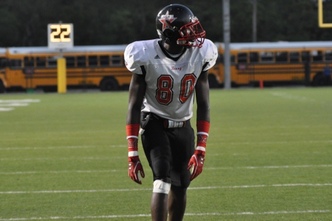 247Sports.com
The 6'6" Texas native is right around 220 pounds already and could be growing into more of a receiving TE than a big WR. Griffin is a very good athlete, obviously has excellent length and is a terror in jump-ball situations.
I think Kevin Sumlin will have some decisions to make when Griffin comes to Texas A&M, but no matter where he plays, he'll be a major focal point of the Aggie passing game in the future.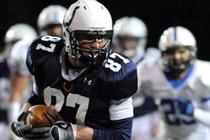 247Sports.com
Breneman is out for the season with a torn ACL, but the 6'5", 230-pounder is still the best pure TE prospect in the country. He plays a flex WR/move TE role for his Pennsylvania team when healthy.
Breneman has great hands, showing the ability to make all kinds of catches and attacks the football away from his body when he can. His speed is solid, and he has good quickness to separate from linebackers in coverage.
He's headed proudly to Penn State.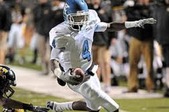 Scout.com
If you want an explosive, speedy and sudden WR on the outside with a 6'2", 190-pound frame, then Foster is your guy. The Pennsylvania native is the type of WR that can take the top off a defense.
He can suddenly get off the line eluding press coverage and is supremely fast in his routes. He can athletically dodge traffic in getting up field, fails to decelerate at junction points and has solid hands.
Foster is best with the ball in his hands, where he can use his speed to showcase his excellent RAC skills. He's also a great punt and kickoff returner.
I think it's going to come down to Alabama and Penn State.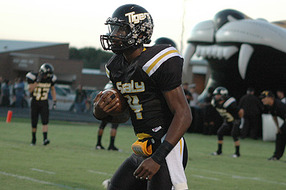 Scout.com
Seals-Jones has beefed up to 230 pounds on his frame that stands nearly 6'6". The Texas native is just so big and thick that he likely is going to have to be moved to TE in college.
He's a great athlete with good speed, but it's his size that makes him a matchup nightmare. RS-J can high point balls, leap over crowds to make catches and has a big strike zone.
He's a headache for defenses on fade routes, and ironically enough, he actually plays southpaw QB for his high school team in Sealy, TX. He needs route refinement, but with such a big frame and good athleticism, Seals-Jones is the top pass-catching prospect in the country right now.
Edwin Weathersby has worked in scouting/player personnel departments for three professional football teams, including the New York Giants, Cleveland Browns and the Las Vegas Gladiators of the Arena League. He spent a year evaluating prep prospects & writing specific recruiting and scouting content articles for Student Sports Football (now ESPN Rise-HS). A syndicated scout and writer, he's also contributed to WeAreSC.com, GatorBait.net and Diamonds in the Rough Inc., a College Football and NFL Draft magazine.