Premier League Preview: 6 Key Battles to Watch on Day 2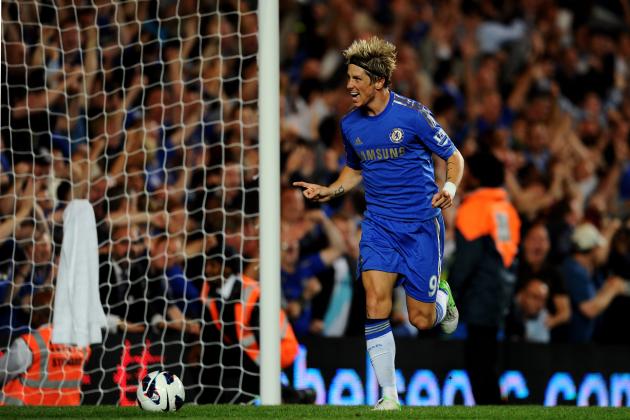 Mike Hewitt/Getty Images

The Premier League season is back and only one week old, and we've already witnessed some memorable matches.
The opening week produced a double helping of 5-0 and 3-2 victories, which indicates there's plenty more excitement to come.
While early performances shouldn't be analysed too critically, a number of subplots have emerged from the second round of fixtures.
Here, I take a look at the six key battles from day two.
Begin Slideshow

»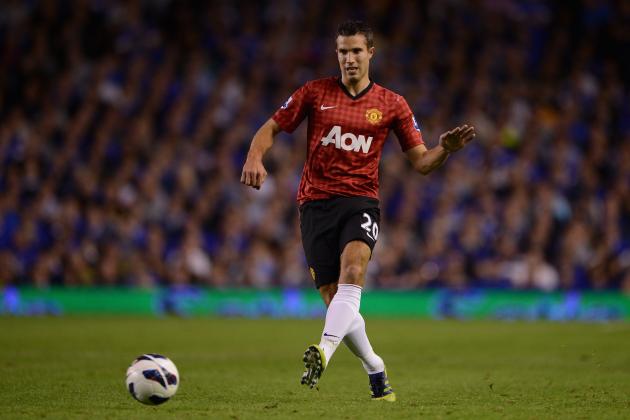 Michael Regan/Getty Images

The opening day served up mixed fortunes for Man United and Fulham.
While the Cottagers stormed to a 5-0 victory over Norwich, the Red Devils suffered a humbling 1-0 defeat away at Everton.
Sir Alex Ferguson's men need to send out a message of intent to the rest of the Premier League and quickly.
United's manager felt that the team "didn't provide Robin van Persie with enough service" against the Cottagers (via The Telegraph), but he's equally to blame. Expecting the Dutchman to turn things around in a 22 minute debut is ridiculous.
With a few extra days of training, van Persie should start against Fulham and in front of the Old Trafford crowd for the first time.
Martin Jol's side shouldn't be taken lightly, but the home side will be confident of a win. Against Everton, the aerial ability of Marouane Fellaini consistently troubled United. Fulham don't possess someone of this physical ability and will find it difficult to dominate midfield.
That said, a makeshift defence could hinder Fergie's side, especially if Mladen Petric remains in sparkling form.
To find out who I think should be in Man United's starting XI against Fulham, head on over here.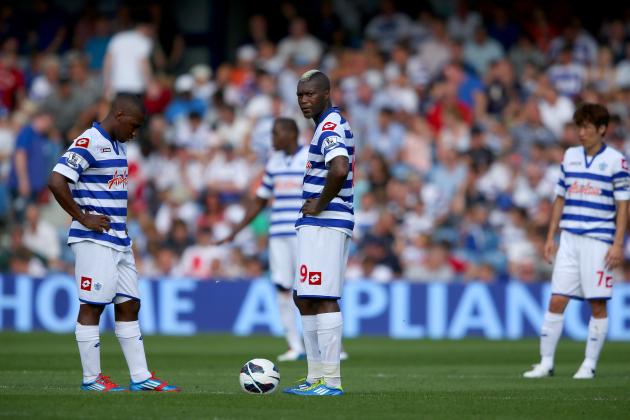 Richard Heathcote/Getty Images

Between them, these two sides have conceded 10 goals in 180 minutes of play and scored a grand total of zero.
As far as opening performances go, it couldn't have been much worse for both clubs. Mistakes littered each match, and both were vulnerable when countering attacking moves.
QPR has acted quickly to put this right and are on the cusp of making two excellent signings in Michael Dawson and Ricardo Carvalho (via The Daily Mail).
Whether the London-based club tie up the deals or not, the quality of these players will indicate where the team wants to be, come the end of May.
Even so, a trip to Carrow Road is a task that the QPR players won't be relishing. The victor is sure to overcome memories of the awful showing from last week, but for the loser, the chasm begins to widen.
I'm not a believer in judging teams after one match, especially when the transfer window is still open.
Even though there's plenty of time to improve, this is a fixture that both teams will be desperate to win. Come the end of the season, a victory either way could decide who reaches the championship.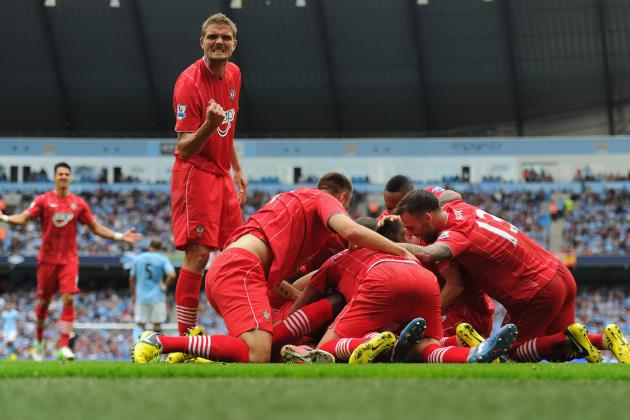 Michael Regan/Getty Images

The Saints received plenty of plaudits for their display against champion Manchester City, and I feel that Wigan's performance against Chelsea wasn't too dissimilar.
For two sides that are expected to feature in the relegation battle, both were unlucky to come away from their opening match without a point.
That makes this fixture even more important.
Southampton have already shown they can score goals against top opposition.
Rickie Lambert and Steven Davis came off the bench to find the net at the Etihad. These strikers could provide the newly-promoted side with added confidence and the edge.
For all of Wigan's quality against Chelsea, Roberto Martinez's side never looked like it could find the target. Victor Moses is currently distracted by his reported transfer to the European Champions (via BBC Sport), and without his usual quality, it's difficult to see where the goals will come from.
The St. Marys crowd will be bouncing for this one. Make no mistake about it, this is the first six-pointer of the season.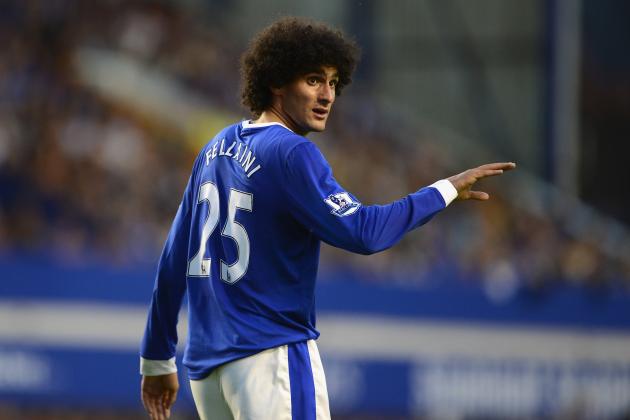 Michael Regan/Getty Images

After a brilliant performance against Man United, the real work begins now for Everton.
David Moyes' side will be in a buoyant mood ahead of their trip to Villa Park, but the team must stay grounded.
Everton have developed a reputation for beating the elite at home. On the road, things are never as straightforward.
Villa clearly dominated in the opening round match at West Ham, a familiar sight for fans who have seen their side struggle in the past year.
Last season, only two points separated Villa from relegation. Paul Lambert needs time to install his philosophy on the side, and he knows that the crowd will be desperate for a result.
In all honesty, Villa must win matches like this if they are to remain one of the Premier League's ever-presents.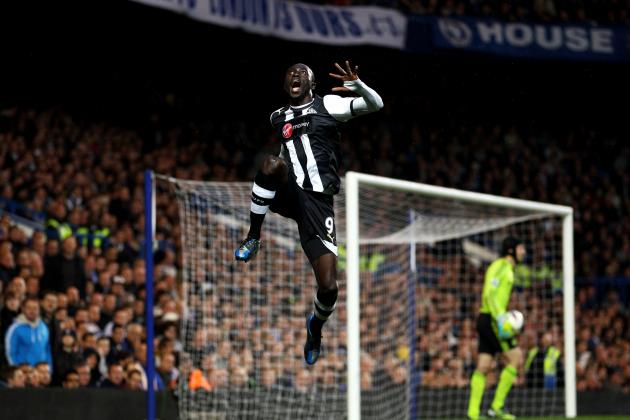 Julian Finney/Getty Images

It's been an odd week for Chelsea. As the only side to have played two games already, you'd expect them to be finding their rhythm.
The victories against Wigan and Reading suggest that this isn't necessarily the case.
Although Roberto Di Matteo has six points from two matches, there's plenty for the manager to maul over.
Eden Hazard has already offered a glimpse of his class, providing two assists and winning two penalties. But at times, the Belgian starlet has gone missing, often suffering quiet spells when Chelsea have fallen under pressure.
That said, it's very difficult to argue against his tally so far.
Having found the net against Reading, Fernando Torres is firmly up and running. His movements against the Royals were intelligent, and he added to Chelsea's offence by taking up subtle positions.
We shouldn't underestimate the importance of his offside goal in the previous match. If luck is on his side, the Spaniard will quickly hit his stride.
After Newcastle defeated Spurs in their opening match, this test will be welcomed with open arms. Alan Pardew's side want to continue proving itself against the best and will be finely tuned to pick up points at Stamford Bridge.
Last year, Papiss Cisse scored two of the season's finest goals in the corresponding fixture. If he, Demba Ba or Ben Arfa can inspire, the Magpies might show just how seriously they want to appear in the Champions League next season.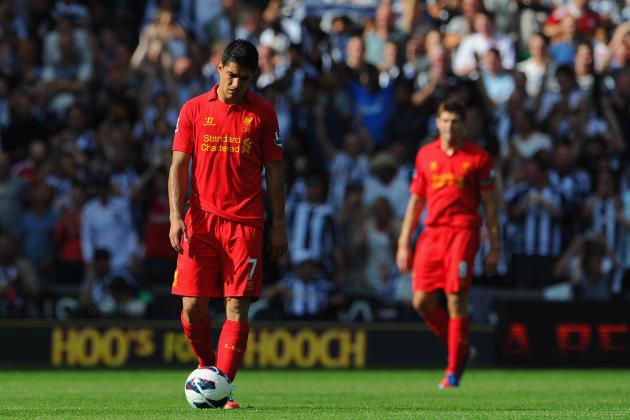 Michael Regan/Getty Images

Brendan Rodgers has a hell of a task to complete at Liverpool. If his side beats Man City, the wheels will finally be in motion.
Both sides played poorly in their opening fixtures. The difference is, the Premier League champions still racked up three goals and a win.
Unfortunately for Liverpool, everything that could go wrong did against West Brom. Rodgers has publicly stated that the Anfield faithful should expect more defeats as rebuilding continues (via The Daily Mail), but a loss to Man City will be a bitter pill to swallow.
This is the first away game of the season for Roberto Mancini's men. Last year, his side only won 10 of 19 matches away from the Etihad. If they fail to topple the Merseyside club, questions will be asked once more.
Both sides have important players missing. Rumoured City target Daniel Agger was suspended after his red card at the Hawthorns (via The Independent), and City are without a certain Argentinian up front.
With Sergio Aguero injured for the next month (via The Guardian), the champions will have to call on peripheral strikers such as Edin Dzeko and Mario Balotelli. The former has already netted this season, but it wouldn't be a surprise to see him start on the bench.
If Balotelli starts, who knows what could happen.