NHL Rumors: Can Dustin Brown Ever Be Traded?
Use your ← → (arrow) keys to browse more stories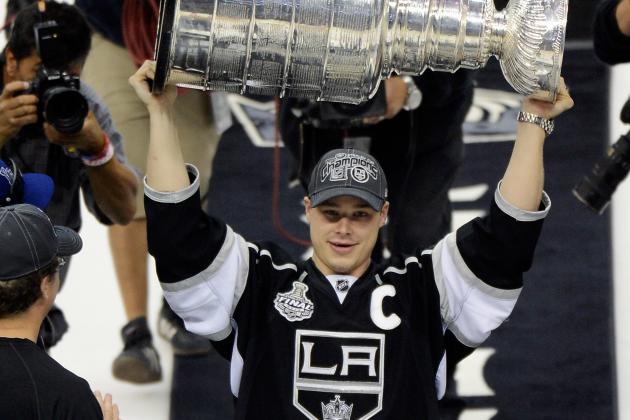 Kevork Djansezian/Getty Images

The Los Angeles Kings were rumored to have many offers for their captain Dustin Brown at around the trade deadline. Many felt that the Kings were going to move him and it was just a question of when and where. With the Kings uncertainty of a playoff appearance at that time, it was likely that the Kings may have considered moving him for what could have been a rather sweet deal for the Kings. However just 2 days before the deadline Brown proved that the only place he wanted to be is in Los Angeles as he scored a hat trick and added an assist against the Chicago Blackhawks. After this, it seemed the rumors started to die off and he remained with the Kings, and after that we all know what the outcome was for the Kings...