Jean Sebastien Giguere: How Much Will He Play This Season?
Use your ← → (arrow) keys to browse more stories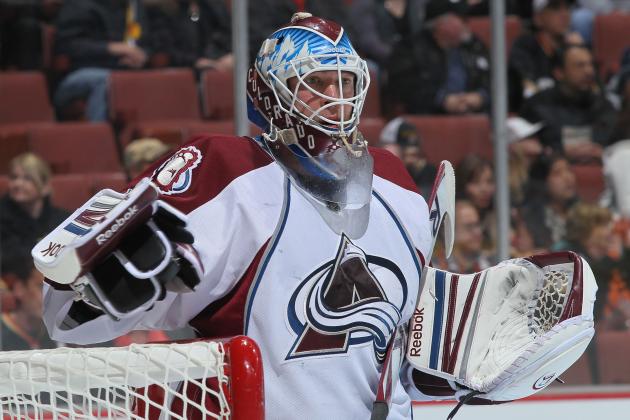 Victor Decolongon/Getty Images

Jean Sebastien Giguere has just signed a two year extension with the Colorado Avalanche. This means that both Giguere and Semyon Varlamov are under contract through the 2013-2014 season. Is it safe to assume that Giguere's role as a backup goaltender will remain obvious? He's only a few years removed from being considered one of the NHL's elites, and is only 35. For Avalanche fans not sold on Varlamov, it's an interesting question to try and answer: Just how many games will Giguere start in net for Colorado...