NFL: Power Ranking the Hottest NFL Fanbases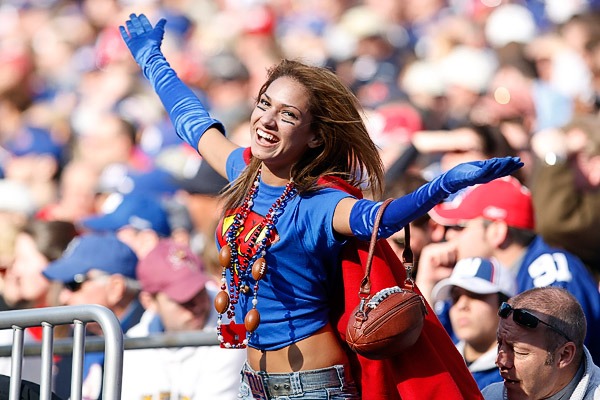 Image via edmulholland.com
With the regular season just around the corner, we can already smell the refreshing musk of the gridiron. Tailgates and lazy Sunday afternoons, it doesn't get any better.
But we're not the only fans yearning for the return of the gridiron. Beautiful women have been passionately flooding NFL stands since before Bud Phillips even discovered a fur jacket.
As we prepare for the upcoming season, let's take a look at which cities possess the sexiest support. A preseason power ranking if you will.
These women don't need pom-poms or pretzels to have a good time, they already make up the hottest fanbases in football.
Begin Slideshow

»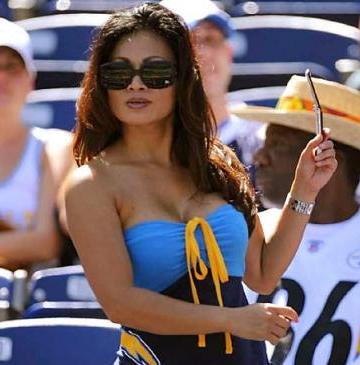 Image via chargers24x7.com
Don't ever question Philip Rivers' awkward sidearm throwing motion or his gawky smile, with fans like this in the stands, he's always on his game.
She can act oblivious, but we're not fooled.
Image via sports.gunaxin.com
Steamy cheesesteaks can't keep these steamy Steelers from finding time for the camera.
Usually the Itis leads to napping, but not for these Pitts.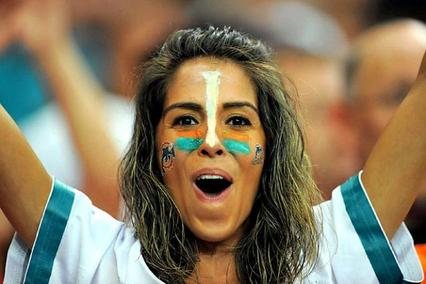 Image via dolphins24x7.com
Texas A&M product Ryan Tannehill should have a smooth transition to the pro game with passionate support like this surrounding him.
Forget confidence, we're focusing on the intimidated opponents.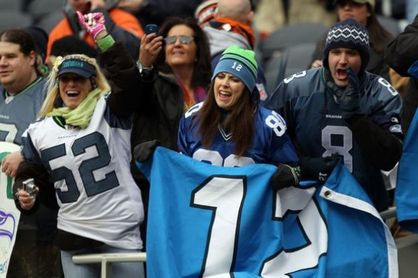 Image via seattlepi.com
Rather than judging the strange facial expressions, let's embrace the torrential downpour of support from Seattle-ans.
They believe in the 12th man. We believe in rookie Russell Wilson.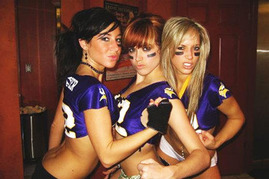 Image via bikinimelt.tumblr.com
It'll be difficult for second-year gunslinger Christian Ponder to develop with beauty like this prancing around his Metrodome.
But it should certainly inspire tailback legend Adrian Peterson to stay healthy.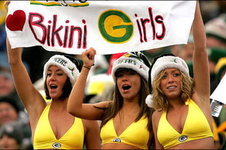 Image via troglopundit.wordpress.com
The cheeseheads may seem cheesy, but they're as hardcore as hardcore gets.
Ferocious winds, Aaron Rodgers posters and blocks of cheese flood the stands at all times.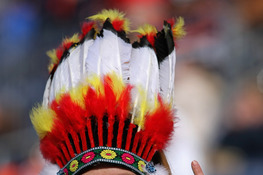 Image via sbnation.com
Like this fan is attempting to point out, the Chiefs find themselves at a crossroads this season.
A 7-9 year just won't cut it for interim-turned-permanent coach Romeo Crennel. He refuses to let his fans down.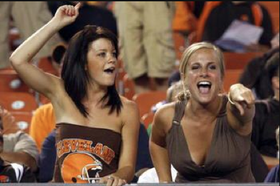 Image via coachincleveland.com
It's been a long time coming for the beleaguered Browns, who haven't made the playoffs since 2002.
And their fans are ready to get as muddy as possible in their support of rookies Brandon Weeden and Trent Richardson.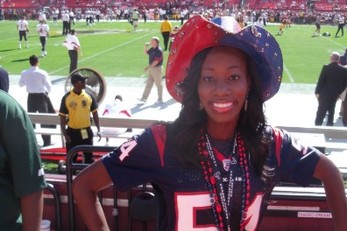 Image via guysgirl.com
Not only does she win over the crowd with her toothy smile, but this Texans fan has the blinged-out exterior to truly match any hardcore Houstoner.
She's ready for kickoff.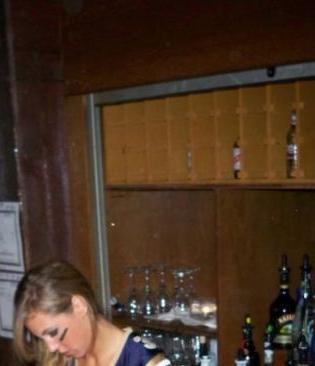 Image via acidcow.com
If this barmaid is any indication, St. Louis diehards know how to get the ball rolling for a good time.
Somewhere in the world is a smiley Steven Jackson, No. 39.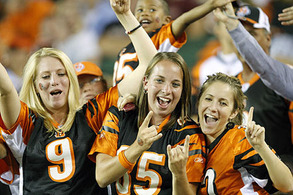 Image via baltimoresportsreport.com
Dalton to Green should be a potent combination for years to come.
And the Cincy faithful is surely ready to let everyone know.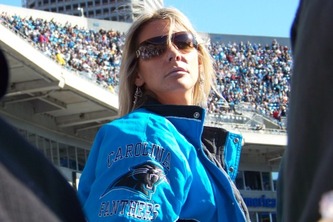 Image via fitsnews.com
Note to all those who attempt to remain incognito: Don't, we'll catch you.
Even magnificent Ray Bans can't help.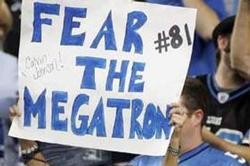 Image via footballnation.com
Some say fear the Megatron, we say love the Calvin Johnson.
Detroit needs some help loving the big man.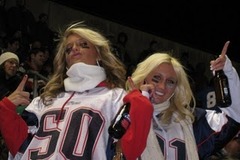 Image via guyism.com
The question isn't whether these girls admire Pats poster boy Tom Brady, but whether they truly want to date someone who wears the same shoes as they probably do during the cold months.
The UGG man can't escape his darling advertisements.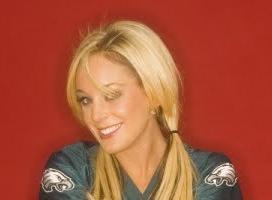 Image via twointheboxblog.blogspot.com
The "Dream Team" Eagles are ready for another go at the Super Bowl, a game many thought they'd approach last year.
But the Philly Phanatics continue to beautifully distract the elusive Michael Vick. He may not survive another season.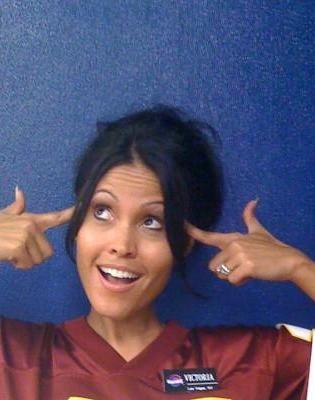 Image via myspace.com/matmandrums/photos/29687768
Until the arrival of rookie signal caller Robert Griffin III, Washingtonians were still replaying highlights of John Riggins' No. 44 career in their minds. Or maybe just this passionate fan.
She clearly knows her history.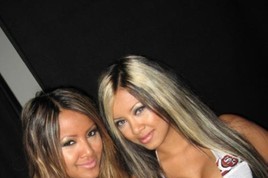 Image via bikinimelt.com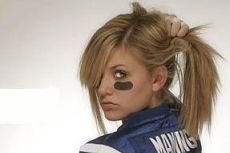 Image via sportsbettingdeal.com
A unit that once supported a legendary hurler named Peyton Manning now prays for luck with their young Stanford-produced stud.
Andrew Luck has given Indianapolis a breath of optimism.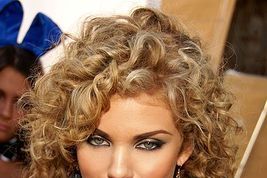 Image via moneybook2u.com
She might not be your typical fan, but video vixen AnnaLynne McCord can rep the NFL gear with the best of 'em.
Awkward photo moment perhaps?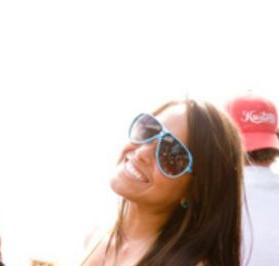 Image via stabmag.com
In warm Jacksonville, beautiful women flock to football games like pigeons race for tossed toast on a Spring day.
They can't be contained.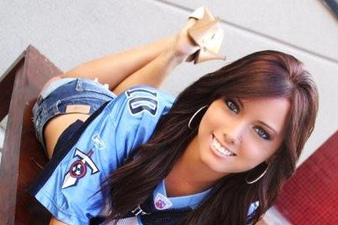 Image via operationsports.com
This Titans fan doesn't need to attend the game for her presence to be felt.
Just a brief smile leaves Matt Hasselbeck demanding the starting quarterback spot at 36 years old.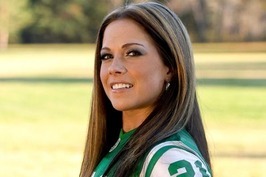 Image via http://louisville.styleblueprint.com
With a grip like this, perhaps it's open-tryout time for the this fan at the right tackle position.
This lovely fan seems to have the tools to dominate.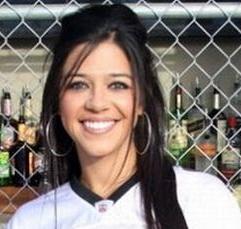 Image via yurock.net
Under the leadership of fiery middle backer Ray Lewis, Baltimore as a whole has continued to offer one of the most intense atmospheres in football.
Of course, it also has a gentle side.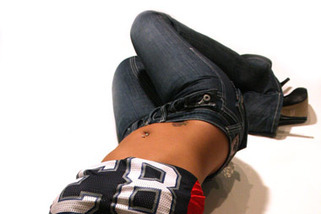 Image via bikinimelt.com
Buffalo's infatuation with solid chucker Ryan Fitzpatrick shows us that brains-over-beauty still reigns supreme.
Vince Young could learn several crucial nuances from his Harvard teammate.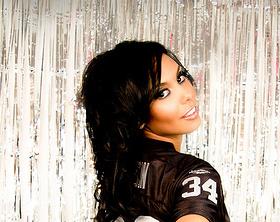 Image via flickriver.com/photos/themakeupchic/sets/72157610871606643/
Regardless of their team's play on the field, Raiders patrons work hard and play harder.
The Black Hole is a place for true rebels, no phony wannabes.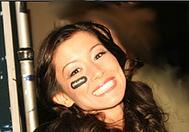 Image via inappropriatebunny.com
It's been said that beauty is only jersey deep, but this sexy Chi-town fan begs to differ.
The gear is simply out of respect. Although, don't expect to see Jenny McCarthy wearing one of these anytime soon.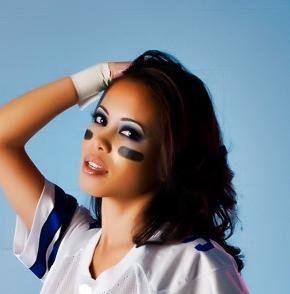 Image via lionsdenu.com
No matter how many Januarys they waste eating chips on the couch rather than fighting for their postseason lives, the Cowboys will always be locked in the spotlight.
Jerry Jones has mastered the art of promotion.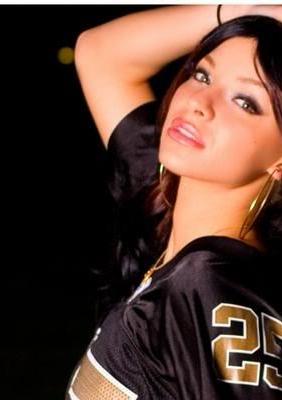 Image via myspace.com/fhat_steve2
A cool Brees continues to calm the New Orleans club, yet this year they've got plenty of hills to climb.
Sean Payton suspension, Bountygate, leggy fans. Good luck guys.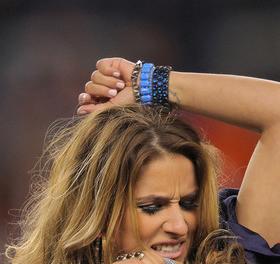 Image via zimbio.com
Third-year receiver Eric Decker is preparing for two role changes this year.
Husband and No. 1 target.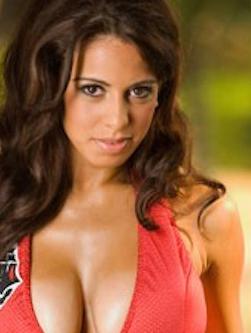 Image via walloffamesports.com
Coming off a disappointing 4-12 season, the feisty Bucs will be looking toward their heart-throbbing fans for extra support.
Some fire-based distractions should do it.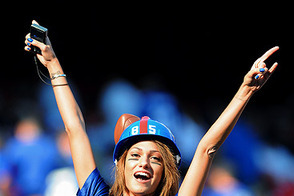 Image via headblitz.com
Led by Superfan Reby Sky, the New York faithful keep their defending champs motivated.
Just enjoying the New York minute.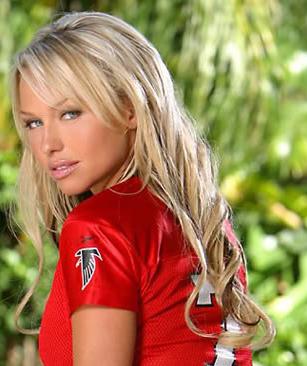 Image via thestallseat.com
Michael Turner may be the most underrated tailback in the game. 1,300+ yards in two straight years, C'Mon man, give him some love.
If the cameras were only a little more focused on the team.
Follow me for more in tenacious fan support