Wisconsin Football: 3 Depth Chart Battles That Are Far from Over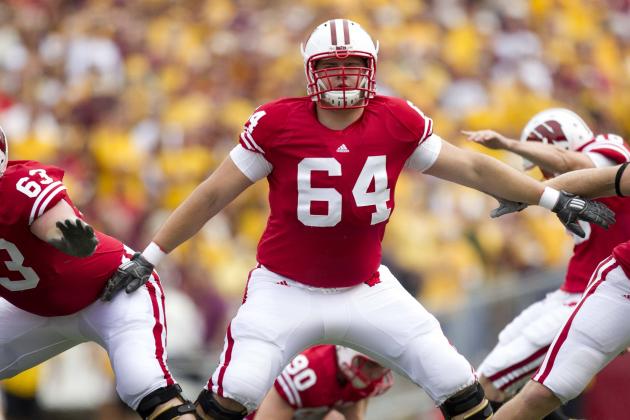 Jeff Hanisch-US PRESSWIRE

The almighty depth chart was released early this week with few surprises, a few snubs and whole bunch of battles yet to be settled.
The Wisconsin Badgers, like every other team in the nation, are trying to put some sort of organization together after weeks of camp play. For fans, it is a real glimpse into the competitions raging on after the media leaves and the coaches have a chance to evaluate their talent.
For players, it is a tangible testament to their effort—or lack thereof.
This document is by no means dogma though; it is merely a starting point and sometimes cruel gauge. A few of the slots are cemented in and require Twitter announcements, but other key struggles remain.
Begin Slideshow

»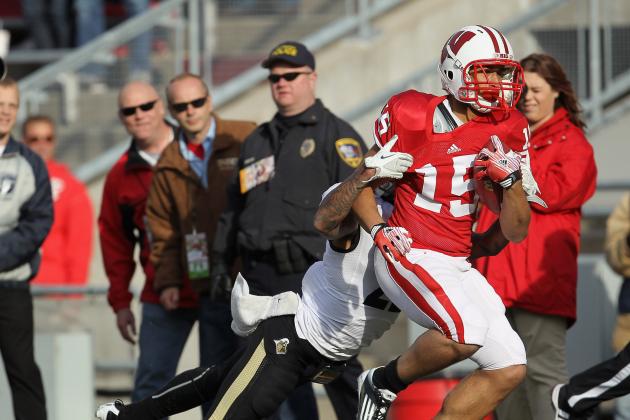 Jonathan Daniel/Getty Images

Most people regard Nick Toon as a great player, but his absence is causing a disproportionate amount of chaos on the Wisconsin roster.
The first challenge for the offense is breaking in a new quarterback. The second is finding him a reliable target to throw to. Sure, Jared Abbrederis will retain his safety blanket status, but receivers coach Zach Azzanni needs to find some diamonds in the rough in an inconsistent unit.
Right now, the diminutive Kenzel Doe and Madison-born Jordan Frederick are set to start alongside Abbrederis. Big Ten Championship Game hero Jeff Duckworth is penciled in as a backup with Chase Hammond and A.J. Jordan. It's curious because Duckworth has meaningful game experience with 236 yards last season while Doe has four yards and Frederick has yet to play. Jordan is described as an explosive player, but in a recent interview with the Milwaukee Journal Sentinel's Jeff Potrykus, Azzanni admits reservations:
He is what you look for in an athlete. He can run. He can run. He can run. You can't teach guys how to run.

But?

He has to grow up faster. He has to go about his business better. He has to create better habits. If he does that, the faster you'll see him catching touchdowns in Camp Randall.
Mannaseh Garner, a powerful athlete who figured to play a role, asked for a transfer yesterday— leaving the scrum to become a receiver even more muddled.
So for now, the depth chart provides little in clarity and much in terms of confusion when it comes to the Wisconsin receiving corps.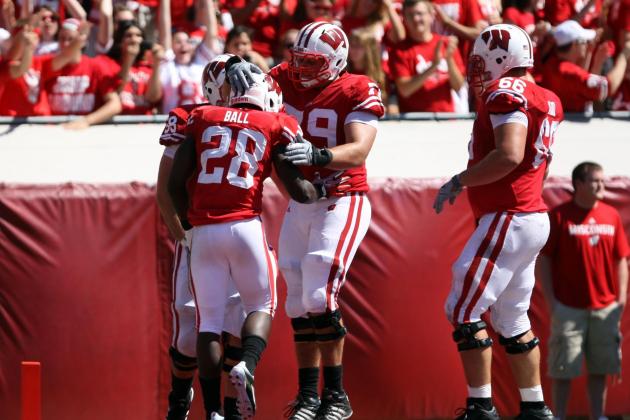 Mary Langenfeld-US PRESSWIRE

There are few constants in the landscape of college football—like Notre Dame playing on NBC.
Another fixed variable in a volatile environment is the Wisconsin offensive line. It will be big. It will be skilled. It will dominate.
Per usual, that famed line needs to reboot in the wake of graduation and the NFL draft. One of the most intriguing battles on that line is on the right side of the line between the truly monstrous Rob Havenstein, fifth-year senior Robert Burge, Kyle Costigan and freshman Dan Voltz.
For the time being, it seems as though Havensetin has the starting spot tied up at tackle, with Costigan winning at guard. Those victories may be short-lived.
Burge could push both players for either position while stiff-arming Voltz. Expect the battle to continue well into the season, as the Wisconsin staff traditionally loves to rotate their big men throughout games.
All four players have the skills, but it may come down to a question of chemistry in the end.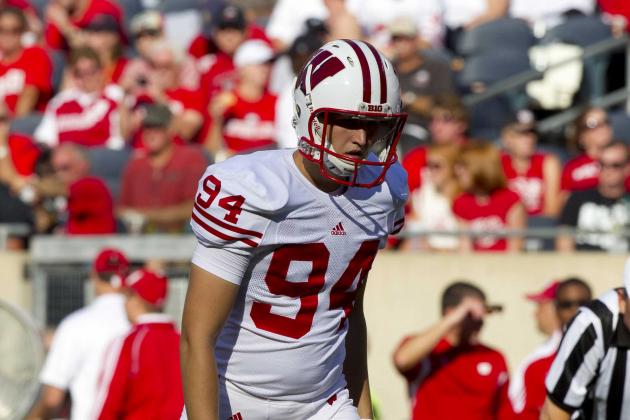 Jeff Hanisch-US PRESSWIRE

Madison, we have a problem.
Two veteran special teams stars are gone, and they have left some giant shoes to fill. When most people read a depth chart, two slots appear: K and P. This most recent depth chart, though, requires a legend and perhaps an understanding of ancient runes.
The "kickoff" kicker will be Kyle French while the "field goal" kicker will be freshman Jack Russell. Splitting these duties means there is major disarray and cause for worry. It also means the coaching staff had it all wrong when earlier predictions had both players flip-flopped.
Bielema will need to find a solution before it causes even more problems in an error-plagued unit.
On the bright side, Drew Meyer looks to be entrenched as the punter.