Fantasy Baseball: 10 Ways to Dominate Down the Final Stretch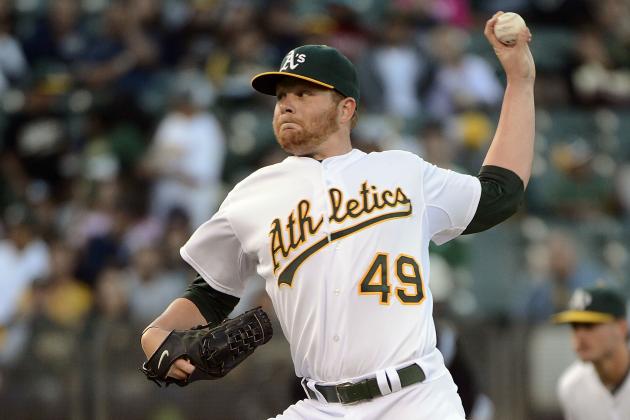 Thearon W. Henderson/Getty Images

Fantasy sports are weird animals. You can have the best team lose in the first round of the playoffs especially in a H2H league.
I have seen it happen; you can't discount any possibilities anymore.
Like the Cardinals showed, just get to the dance and who knows what will happen.
That being said, there are still ways to best position yourself to dominate down the stretch.
Here are 10 ways to dominate down the final stretch.
NOTE: As always, these comments are based on a standard 12-team H2H league.
Begin Slideshow

»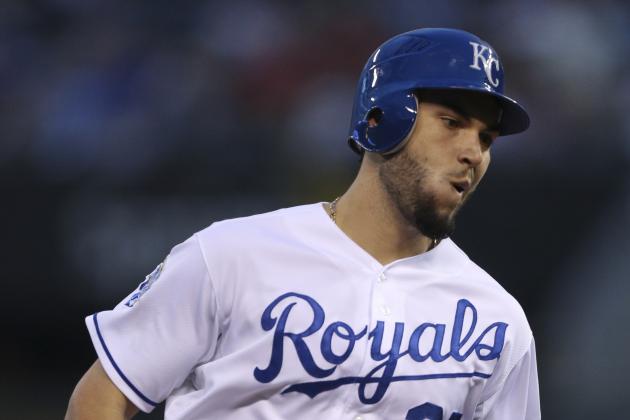 Ed Zurga/Getty Images

At this point, Eric Hosmer (sob) is useless. If you haven't dropped him yet, please go and do so. Name brands don't mean as much at this point and holding on to a cold player can be the difference between winning your matchup and crying to your next fantasy draft board.
It matters more than ever to have a team that is currently producing.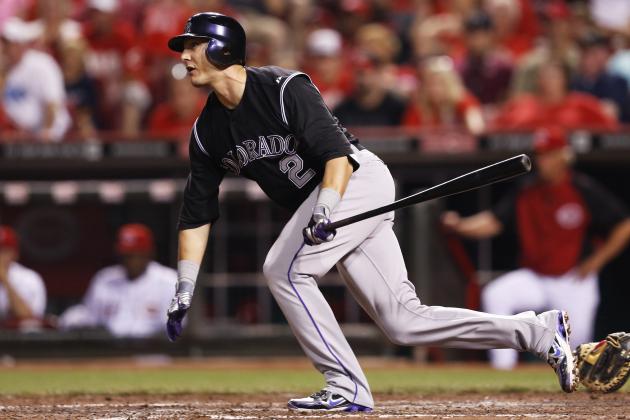 Joe Robbins/Getty Images

This is a big deal. Remember that MLB teams are NOT looking out for your fantasy team.
I know that you don't believe me and that sounds absurd, but yes, Joe Girardi cares not for the "Jeters Never Prosper" fantasy baseball team.
The reason I bring this up is because if a team is down and out, it is more likely to rest its star players and take a look at younger assets (especially with the September call-ups).
As a result, be weary of a guy like Troy Tulowitzki who has been injured all season and is supposed to come back strong in the last couple of weeks for a non-playoff-bound team.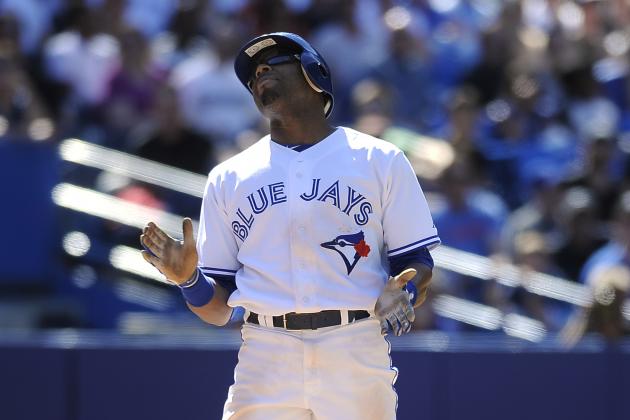 Brad White/Getty Images

Take a strong look at the team you are playing each week. If it has Verlander, Kershaw, Cain and Price, then perhaps you might be down and out on ERA, WHIP, etc., but might be able to stream your way to some totals categories.
Likewise, if you see that it has Bourn, Bonifacio, Crisp and Reyes, then perhaps you should forfeit the steals category and pick up a different outfielder that week over Rajai Davis as his value becomes near pointless.
The last thing you want to do is lose steals 15-13.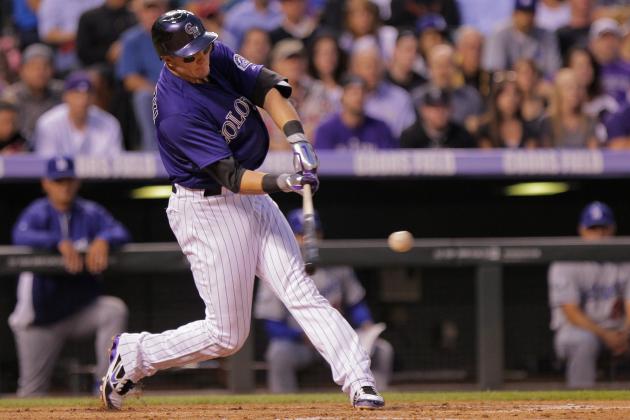 Doug Pensinger/Getty Images

As has been seen in years past (hello, Mr. Troy Tulowitzki 2010), a huge week can alter the whole dynamic of a matchup.
Stay focused on finding those guys who are hitting the ball on the nose and don't be afraid to sub them in for a slumping more known asset.
Try and be creative.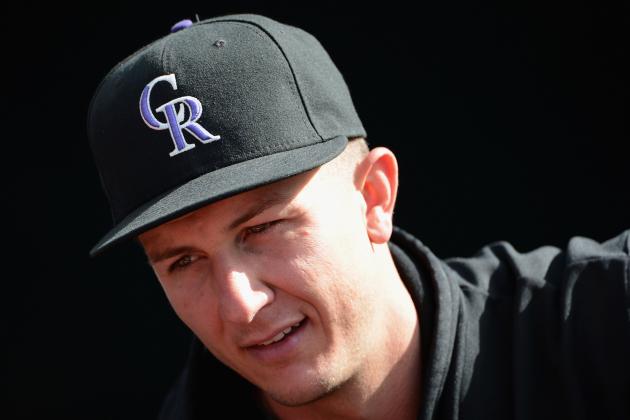 Doug Pensinger/Getty Images

I promise that all these slides aren't about Tulowitzki, but he is relevant once again.
If you are trying to value a player, take a peek at how he usually produces in September. I call it the Dan Haren effect.
Some players improve and have their best months in September, while others do not. Oftentimes it can be a fluke, but history always tells a story, so chances are it could repeat itself.
Seasonal numbers only paint a small picture of what these players do; month-by-month breakdowns are key to dominating down the stretch.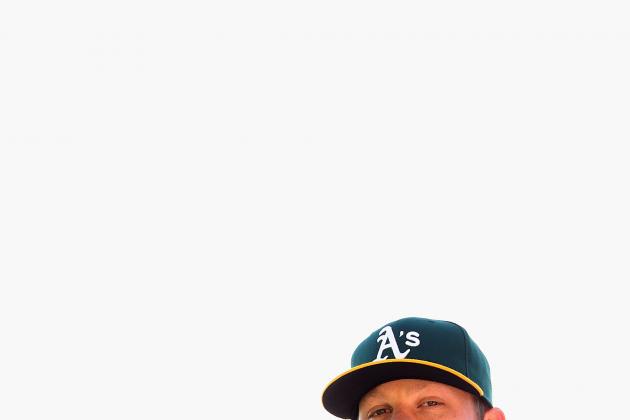 Christian Petersen/Getty Images

As previously mentioned, don't be afraid to use your moves (move No. 1, go grab Brett Anderson!).
Take chances on that hot player if he fits within the mold of your squad and what you want to achieve during the week.
Most leagues allow for three moves per week. Don't be afraid to use them. Stream another start or try and get a couple more RBI.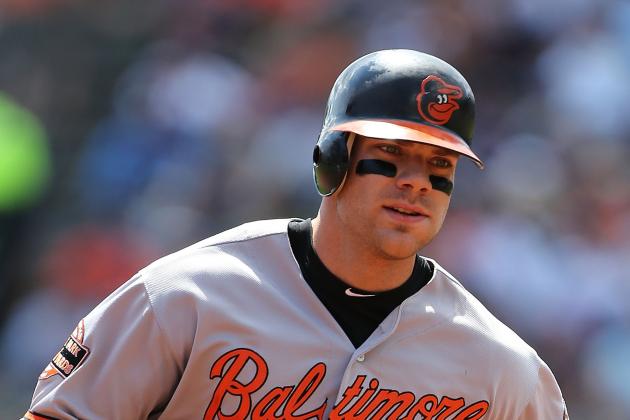 Leon Halip/Getty Images

Another important aspect that links with the previous slide. Two-start pitcher weeks are always important, but matchups can also play a big deal.
For example, if you see that a player like Chris Davis is playing a weekend series at Petco, then maybe you should look elsewhere as that would greatly deter his value (as minimal as it is to being with).
Likewise, if an average pitcher on your team is pitching at the Rogers Centre or Yankee Stadium, then you should probably drop him for another arm.
Use your moves strategically and try and plan them in advance.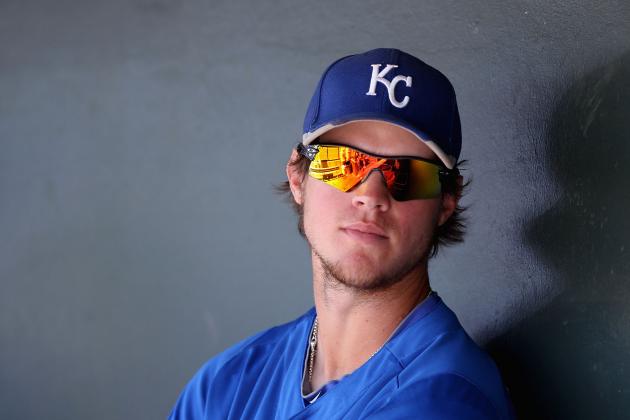 Christian Petersen/Getty Images

Especially in September, there will be a boatload of prospects vying for playing time over one of your fantasy players especially on teams out of the running of the playoffs.
You should check if there are any young studs coming up that play the same position as your fantasy player. If so, then you have a choice to either drop him, always make sure they are starting or look for additional help at the position.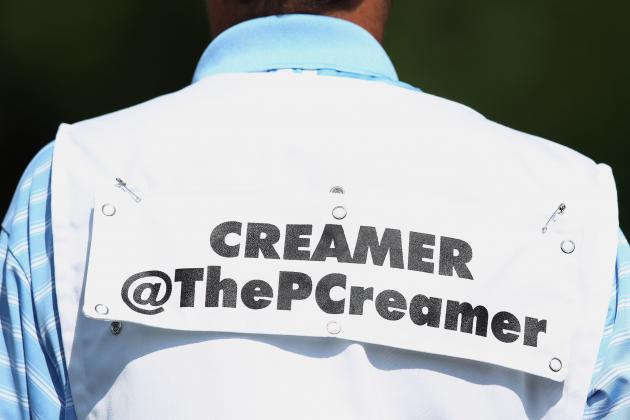 Scott Halleran/Getty Images

If you are in a competitive league, then players often get swiped from the waiver pretty quickly. Twitter is the best way to stay on top of player news.
If that closer loses his job or a player breaks his leg, (somber, I know) then you should be the first to make the subsequent move.
Who to follow for this information? I suggest the following three:
@matthewberryTMR
@buster_ESPN
@the__ste (Double Underscore)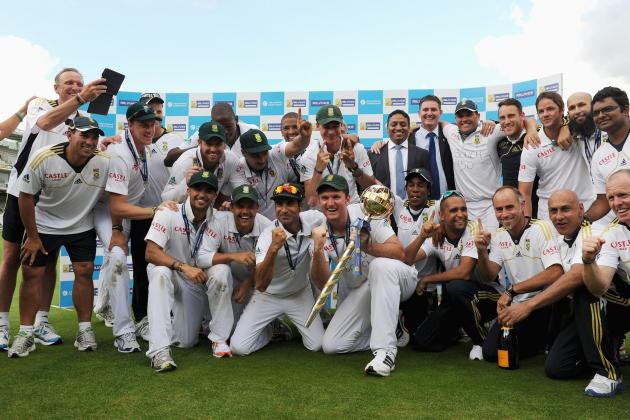 Gareth Copley/Getty Images

Remember at the end of the day, all you need is one more hit, one more run or one more win than your opponent.
It is a ruthless game, so do whatever you can with the information provided above to make sure you have that extra penny.
Get at me on twitter @the__ste (Double Underscore) for fantasy advice, fantasy articles, Jays news and discussion, as well as anything else I find awesome.