Fantasy Football Sleepers 2012: 8 Running Backs Who Will Surprise in 2012-13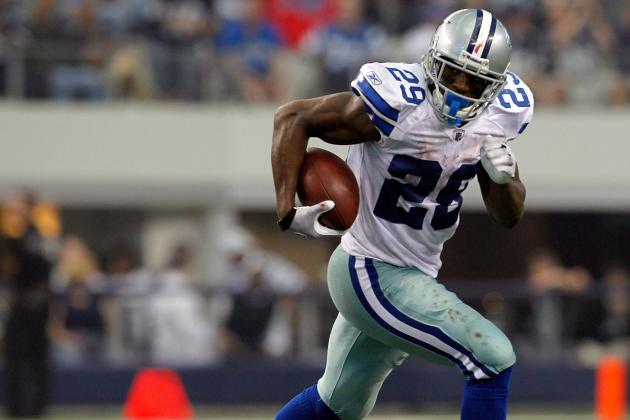 Tom Pennington/Getty Images

The 2012 fantasy season is only weeks away, and you're probably in full draft mode as we speak. Due to injuries and uncertainties, there's an influx of running backs ready to get their chance and make an impact this season.
Let's go over seven guys you'll need to grab before everyone else does this season.
Begin Slideshow

»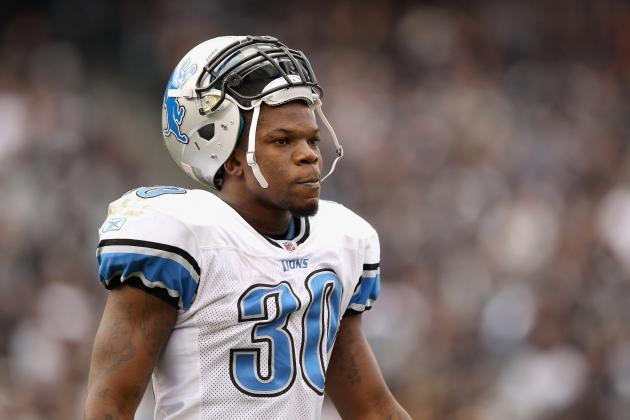 Ezra Shaw/Getty Images

With Jahvid Best's concussion likely landing him on the PUP list to open the season (via the Detroit Free Press), the starting job belongs to Kevin Smith for Weeks 1-6.
Smith didn't get his 2011 season started until Week 10, and saw limited action thereafter. He averaged 4.9 yards per rush on 72 carries in seven games last year.
Smith hasn't seen a full season of being Detroit's workhouse since his rookie year in 2008. That year he nearly eclipsed 1,000 yards on the ground and scored eight times.
One of his starts last season against Carolina resulted in 201 total yards—140 rushing and 61 through the air—and three touchdowns.
Now at the age of 25, expect Smith to flourish in Best's absence. At an average draft position in ESPN leagues of 92.5, don't be afraid to take Smith a bit higher just to make sure he's on your squad for 2012.
Al Messerschmidt/Getty Images

The Giants made Wilson their No. 1 pick in last spring's draft, and for good reason. The 5'10" back out of Virginia Tech draws direct comparisons to Giants starter Ahmad Bradshaw.
Wilson's keys to success are his explosiveness and agility. He can put the same speed moves on defenses as Bradshaw does, and can really burn out defenses as games wear on.
Versatility is another asset for Wilson, as he can line up in the slot or even out wide to catch Eli Manning passes.
With the aid of Bradshaw's hand contusion, Newsday reports that Wilson has been seeing snaps with the first team in recent days.
The report also explains that Wilson, in all likelihood, won't be the starter but will run plays with the starting squad. Friday's game versus Chicago looks to be Wilson's first chance to impress, and don't be surprised if he turns enough heads to be a household name among fantasy starters by season's end.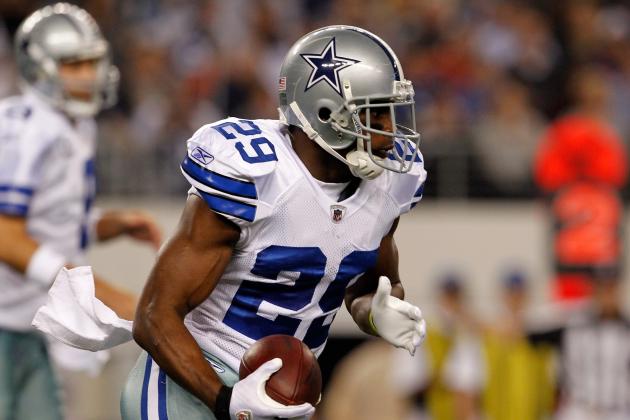 Tom Pennington/Getty Images

Murray may be the riskiest pick in this year's draft. Last season, which included a 253-yard performance versus St. Louis, he totaled 897 yards on just 164 carries. He progressed from afterthought to legit RB1 in just two months.
However, Murray's dominance ended quicker than it came about. A broken ankle in Week 14 halted Murray's rise to the top dead in its tracks—a sight far too familiar for Murray who was plagued by leg injuries all throughout his Oklahoma career.
There's no doubt that Murray, with 4.41 speed, has the talent to be a fantasy starter this season. The major concern is if he will hold up long enough to use a high pick on him.
Go ahead and draft Murray for his talent, but be warned that this is a guy who has eclipsed 180 carries once in all his years in college and pro ball.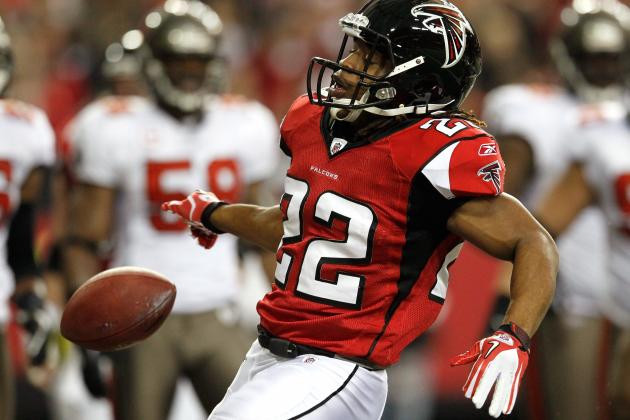 Kevin C. Cox/Getty Images

In Rodgers' rookie season, he managed only 57 touches. Coming off three consecutive 1,110-plus-yard seasons at Oregon State, his rookie season was a major disappointment.
You may look to his 5'6", 196-pound frame and point the blame in that direction, but that argument is thrown out the window when you consider the careers of Maurice Jones-Drew and Darren Sproles—more or less the same size as Rodgers.
Rodgers failed to leap Michael Turner in the depth chart and likely won't succeed this year either. However, he did see more carries that backup Jason Snelling by season's end.
Rodgers looks to start the season as the second-stringer and take over full-time if Turner goes down. Rodgers' 4.52 doesn't put him among the most gifted backs in the league, but the Falcons have stated they're trying to get him more involved this year, and that they trust him as a three-down back.
Use a late-round pick on Rodgers, and watch his value skyrocket as the season progresses.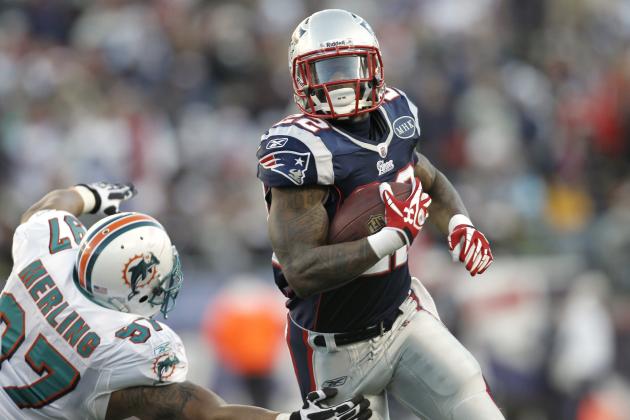 Winslow Townson/Getty Images

Stevan Ridley is preparing for a full workload this season, on the heels of a rookie campaign where he saw his number called only 87 times. He did average 5.1 yards in those attempts, though, and will build off a promising first year.
The 23-year-old back out of LSU is no stranger to a full plate of carries. In his junior season as a Tiger, he fell an attempt short of 250, while accumulating 1,147 yards and scoring 15 times. Racking up numbers like that against SEC defenses is about as close a college comparison there is to the NFL.
With BenJarvis Green-Ellis off to start in Cincinnati, the first-team job is Ridley's to lose. In the Patriots air-reliant offense, Ridley will likely be kept fresh to avoid hitting the wall that so many young backs see late in the season—playoff time for fantasy owners.
Draft Ridley with confidence, and trust that New England's offensive line issues will be ironed out by midseason.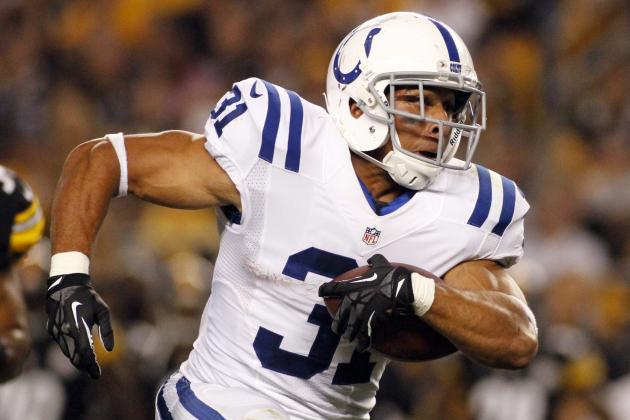 Justin K. Aller/Getty Images

Brown quietly had the best season of his young carer in 2011, in the disaster of a campaign the Colts put together. In 134 carries, Brown rushed for 645 yards averaging out to almost five yards per rush.
The New Jersey native enters his fourth season as a Colt, a holdover from a completely re-tooled Colts team. Brown will now get the bulk of the load at tailback and has already impressed this preseason with a 63-yard touchdown on Andrew Luck's first pass as a Colt.
Brown will prove to be a worthwhile pick early in the draft, as Luck will undoubtedly look to him in the flat as a safety net throughout his rookie season. Once the ball is in his hands, his lethal speed will tear apart defenses, as you rejoice that you chose him early in the draft.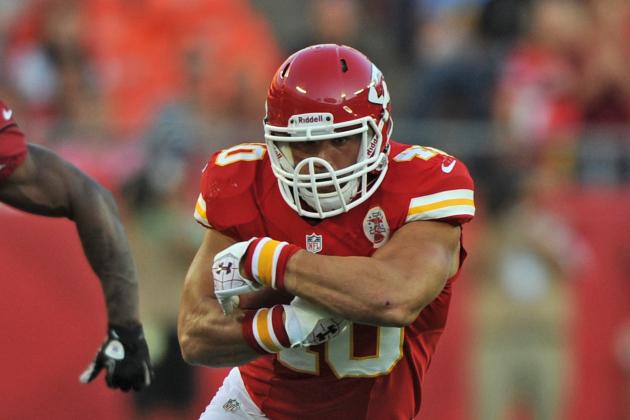 Peter Aiken/Getty Images

Seriously. Again.
Yes, this is the same Hillis that made the cover of Madden just a year ago, and the same Hillis that failed to rush for 600 yards last year while battling illness and frustration over his contract situation in Cleveland.
Hillis is now Jamaal Charles' backup in KC. Charles is coming off ACL surgery and could be the Chiefs' best young asset in 2012. Expect Romeo Crennel and the Chiefs staff to baby Charles a bit, and lean on Hillis, who's hungry and desperate to make an impact once again.
He's still only 26 and worth taking a chance on in this year's draft.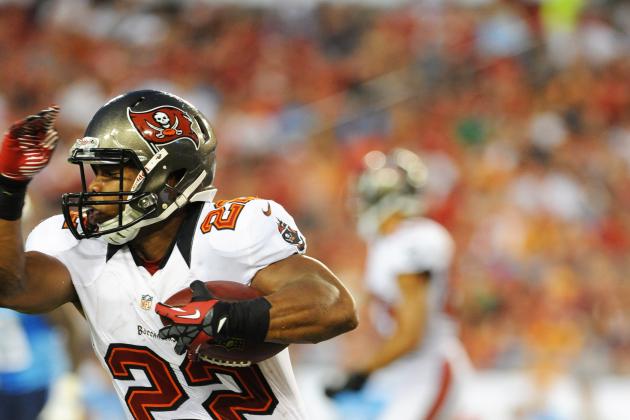 Al Messerschmidt/Getty Images

Yes, Martin is just a 23-year-old rookie. But there's plenty of reasons why the Bucs used their first-round pick on him in April's draft.
In Martin's last three years at Boise State, he reached the end zone 43 times. He never averaged fewer than 4.5 yards per carry in any season on the blue turf.
While not showing blazing speed at the combine prior to the draft (4.55 speed), he did manage to impress by benching 225 pounds 28 times.
By season's end, LeGarrette Blount was not the flashy starter he appeared to be in the middle weeks. His starting experience, though, makes the case for him to be a reliable No. 2 on Tampa Bay, spelling Martin and keeping him fresh and consistent all season long.
Make sure you follow me on Twitter for fantasy advice and much more. Follow @JSDorn6