Jose Aldo and Possible Opponents for Frankie Edgar at Featherweight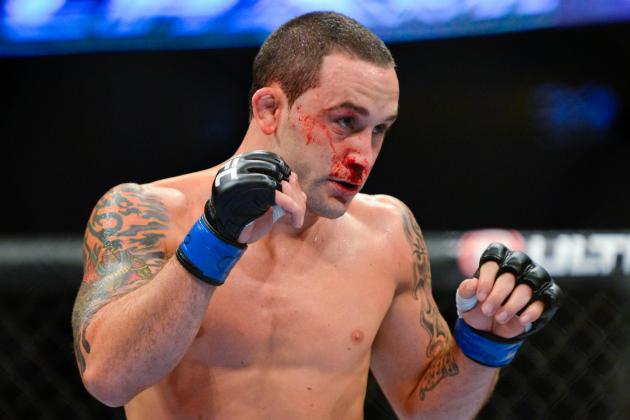 Ron Chenoy-US PRESSWIRE

Former UFC lightweight champion Frankie Edgar has decided to drop to featherweight for his next bout, according to Ariel Helwani of UFC Tonight, and would like to fight before the end of the year.
The career move opens up numerous doors for Edgar, who had always been considered undersized at 155 pounds, and behind each of those doors stands a new, unfamiliar opponent.
There is speculation that Edgar will receive an immediate title shot at 145 pounds, but nothing is set in stone or even written on paper at this point. Therefore, finding out which opponent will welcome Edgar to his new divisional home will only be achieved through everyone's favorite pastime.
The waiting game.
Even so, not knowing who Edgar's first featherweight fight will be against does not mean we are hapless in making educated guesses. In fact, there is really only a handful of fighters who make sense at this point.
Let's take a look at the eight fighters who form the list of possible opponents for Edgar's first tussle in the featherweight division.
Begin Slideshow

»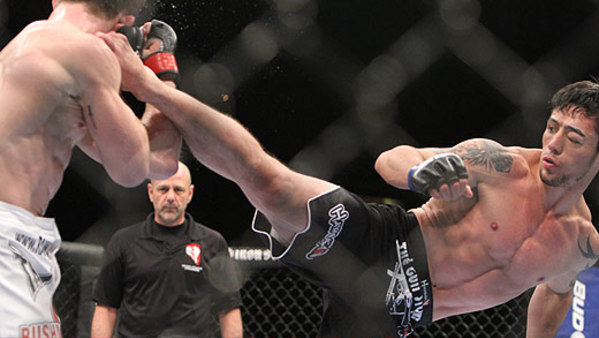 Photo by mmaweekly.com
The UFC gave Nunes to Kenny Florian and Dennis Siver when they made the drop from lightweight to featherweight, and he makes as much sense for Edgar.
Most people will no doubt want to see Edgar take on a more accomplished opponent in his first contest at 145 pounds, but Nunes is a guy that can make a fight interesting at the very least.
If the promotion decides Edgar should get acclimated to the featherweight division before competing against a top contender, Nunes is an ideal opponent.
Nunes is currently scheduled to take on Bart Palaszewski in early October. Therefore, any theoretical bout with Edgar would be contingent on him walking a W as he leaves the Octagon at UFC on FX 5.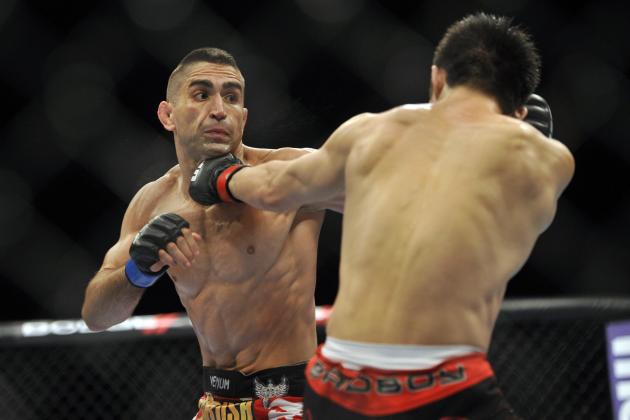 Joe Camporeale-US PRESSWIRE

Not a lot of people would be overly enthused with a Lamas vs. Edgar fight, which is the only problem.
The benefit of such a fight would be that it allows a true title player to welcome the former lightweight champ to 145.
Lamas is coming off a decision win over Hatsu Hioki and looks to be in the mix alongside Chan Sung Jung for a title shot in the near future. That means Lamas has the type of credibility that Edgar could build a title run on.
Should Lamas defeat Edgar, he would gain enough hype to make an ensuing showdown with Jose Aldo easy enough to promote.
Additionally, Lamas' nickname is "The Bully." Since we are unlikely to get Edgar vs. Maynard IV at this point in time, this might just be the next best thing.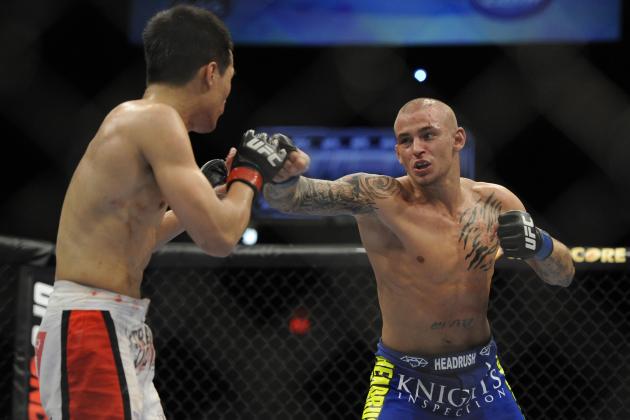 Rafael Suanes-US PRESSWIRE

I'll start off by saying that I am not a fan of this bout, but it does make at least a modicum of sense.
Though Poirier is only 23 years of age, and is coming off a loss, he has one of the more credible names at 145 pounds. He also provides a legitimate avenue to a title shot for any divisional newcomer.
His youth would let him bury another loss, while a win over Edgar would allow him to become an MMA star for the next five years. Either outcome of a Poirier vs. Edgar match would not be completely undesirable from a promotional standpoint.
Having said that, I'm not a fan of this bout because Poirier doesn't deserve the opportunity just yet, in my opinion.
Certainly, he is one of the better 23-year-olds out there. However, beating Max Holloway—one of the best 20-year-olds out there—shouldn't really be enough to warrant a fight against a former lightweight champion who is still in the prime of his career.
In his last fight, Poirier was given a step up in competition and was overwhelmed by Chan Sung Jung. Why should his next bout be against an even more accomplished and more highly-regarded opponent?
For all my personal reservations, Poirier is still a contender currently without an opponent. For that reason, it is not inconceivable that this fight happens.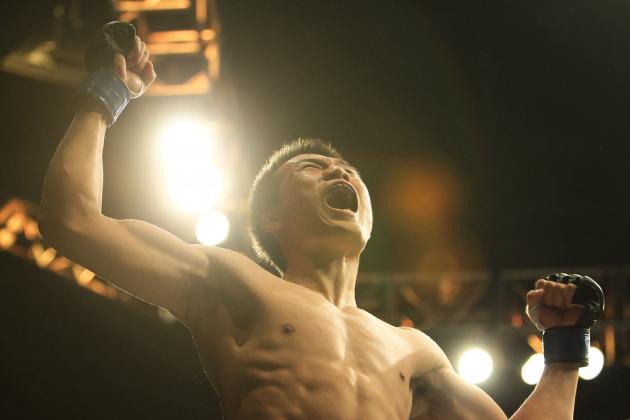 Tom Szczerbowski-US PRESSWIRE

It was sad to see the Korean Zombie style go, but from the ashes of that legend grew one of the top featherweight contenders on the planet who still puts on a show every time he enters the Octagon.
Since joining the UFC, Sung Jung has posted a 3-0 record and established himself as the next logical contender to Jose Aldo's throne after Erik Koch.
If the UFC insists on allowing the young fan favorite to fight for the featherweight title, Edgar will have to look elsewhere for his first featherweight opponent.
However, if the promotion wants to set up the Aldo fight as quickly as possible, booking a Sung Jung vs. Edgar match would be the best way to do it (outside of booking Aldo vs. Edgar outright).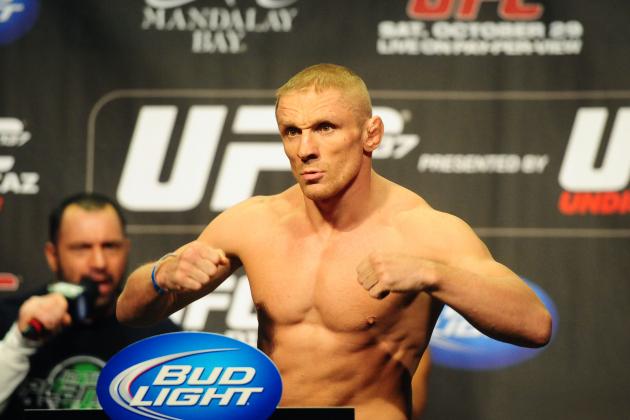 Mark J. Rebilas-US PRESSWIRE

For this fight to make a lick of sense, Siver would have to get by Eddie Yagin on September 1. If that proves to be the case, this match would certainly be ideal.
Like Edgar, Siver recently made the drop to 145 pounds after a successful turn at lightweight. He is a game opponent with the credentials of a contender, and provides a legitimate pathway to the featherweight crown.
If Edgar won, he would probably fight the champion next. The same could go for Siver, who could potentially leapfrog any fellow featherweight by defeating the former lightweight kingpin.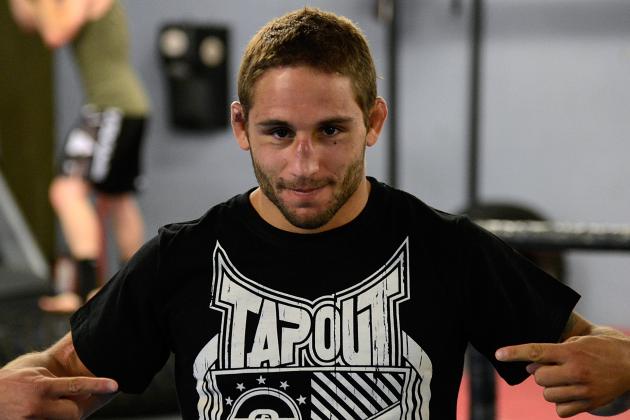 Thearon W. Henderson/Getty Images

Perhaps more than anyone else at 145 pounds, Mendes is the most reasonable non-instant-title-fight option there is.
Mendes has established himself as one of the top fighters at featherweight, and would love the opportunity to get a rematch with Jose Aldo. What better way to make that happen than to knock off a guy like Edgar?
For Edgar, Mendes embodies a true featherweight star that provides a benchmark for determining where exactly the Answer stands in his new divisional home.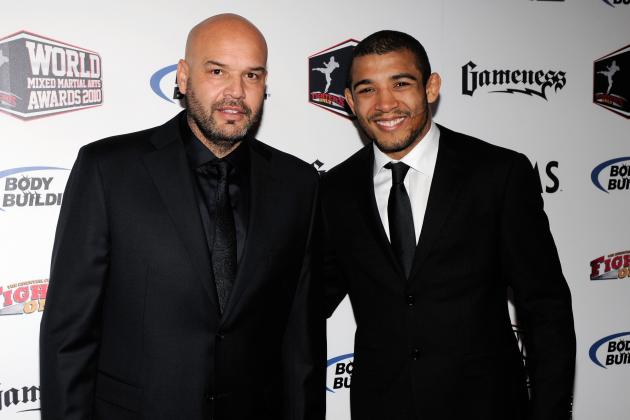 Ethan Miller/Getty Images

Of course, there is always this option.
While moving Edgar to the front of the line may draw the ire of a few top featherweights, there is probably no other fight at 145 pounds that fans want to see—and want to see now—more than this one.
Besides, if you ascribe to the belief that credentials should transcend divisional boundaries, no fighter is more deserving of a title shot than Edgar.
There is, of course, the possibility that "Jose Aldo" is no longer synonymous with "UFC featherweight champion" after UFC 153. However, even if that proves to be the case, Edgar vs. Aldo would remain a very intriguing option.
It would draw more attention than Koch vs. Sung Jung for the title, for example.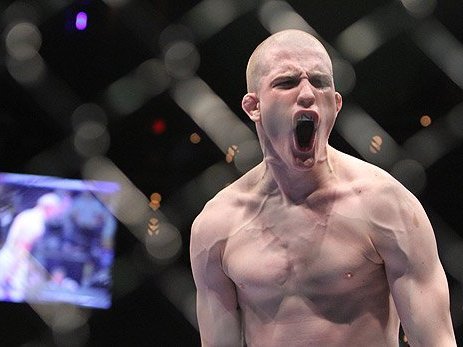 Photo by mmaweekly.com
If Koch is able to pull off the upset over Jose Aldo at UFC 153, he would become the UFC featherweight champion. Therefore, if the UFC is keen on ushering Edgar to an immediate title shot, this bout is a very real possibility.
Having said that, the fight doesn't make any sense for Edgar unless Koch is the division's champion (unlike the Aldo fight). Therefore, until the belt switches hands, this contest can be considered something of an afterthought or a distant theoretical possibility.