PGA Tour Playoffs 2012: Power Ranking the Top 10 Favorites at the Barclays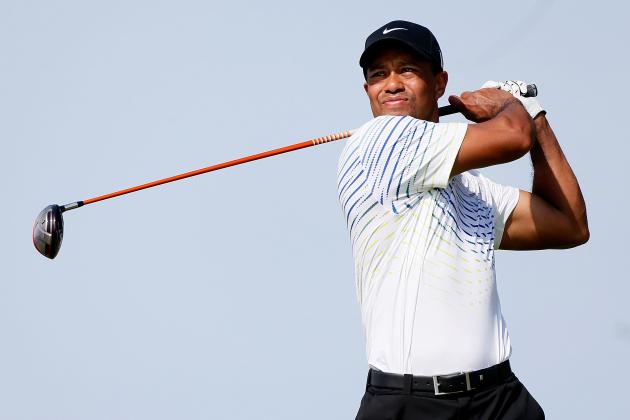 Sam Greenwood/Getty Images
Tiger Woods
The PGA Tour's second season begins this week with the first of four tournaments—better known as the the FedExCup Playoffs—commencing with The Barclays on the Black Course at Bethpage State Park in Farmingdale, N.Y.
You know the Black Course, the one with the sign that says only highly skilled golfers should set foot on it. There's nothing like a golf course with a warning sign at its entrance to set the intimidation level from the start. And that's exactly what the PGA Tour playoff season should offer—a high level of difficulty for the best players in the game.
The last time the tour stopped here was for the U.S. Open three years ago, but the memories of this magnificent venue and that tournament remain fresh. Lucas Glover won with a score of four under par, beating Ricky Barnes, Phil Mickelson and David Duval by two strokes.
Glover and Duval are not in the field this week, but Barnes, Mickelson and 121 others are.
Here is a power ranking of the top 10 players in the field at The Barclays.
Begin Slideshow

»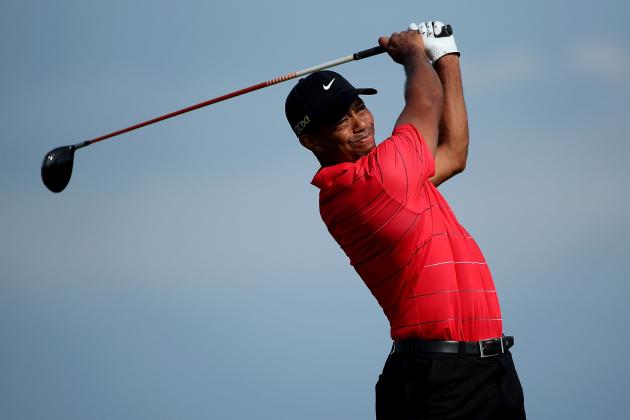 Andrew Redington/Getty Images

Tiger Woods enters the FedExCup Playoffs with the PGA Tour's best scoring average. He's also the points leader in the FedExCup standings. And he leads the tour with three wins in 2012.
That's a nice year for anyone not named Tiger. His idea of success is winning major championships, and he was 0-for-4 this year.
To come out on top with the FedExCup title could be a satisfying alternative. It would, at the very least, solidify Tiger as still one of, if not the best, player in the game today.
As far as those majors go, it's been four years since Tiger won one but remember—he captured the U.S. Open here at Bethpage Black in 2002.
I expect him to play well this week.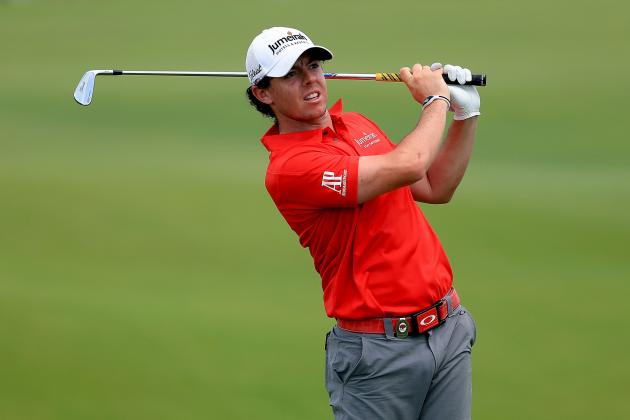 David Cannon/Getty Images

I won't be shocked if Rory McIlroy comes out flat at The Barclays.
McIlroy is still fresh off his lopsided win at the PGA Championship, and there will be a fair amount of additional distraction at Bethpage because he's paired with Tiger Woods for the first two rounds in this playoff opener.
But how cool is that? Tiger Woods and Rory McIlroy together to start the PGA Tour playoff season. I like it. I like it a lot.
Still, McIlroy, the No. 1 player in the world, is an incredible talent, and if he can get past all the noise around him—literally and figuratively—he could fashion a week (and a month) to remember.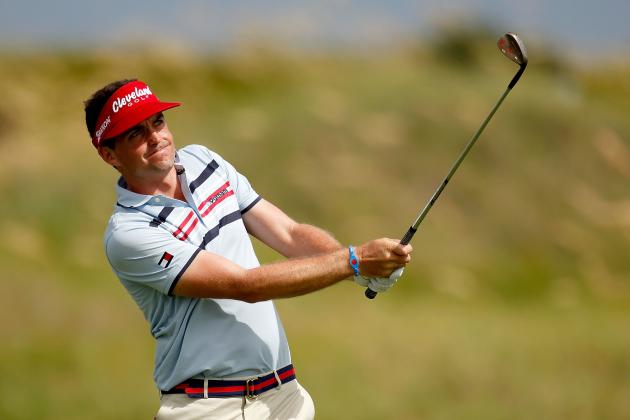 Jonathan Ferrey/Getty Images

For a while there, I was wondering if Keegan Bradley was going to be a "one-hit wonder" of sorts. His win at the PGA Championship in 2011 set the expectations pretty high for his future, and up until his recent win at the WGC-Bridgestone Invitational, he wasn't really living up to the hype.
Or was he?
With his win at the Bridgestone and a T-3 at the PGA Championship, Bradley is quietly turning a good year into a great one. He's hot right now and should fare well at The Barclays and throughout the playoffs and the Ryder Cup.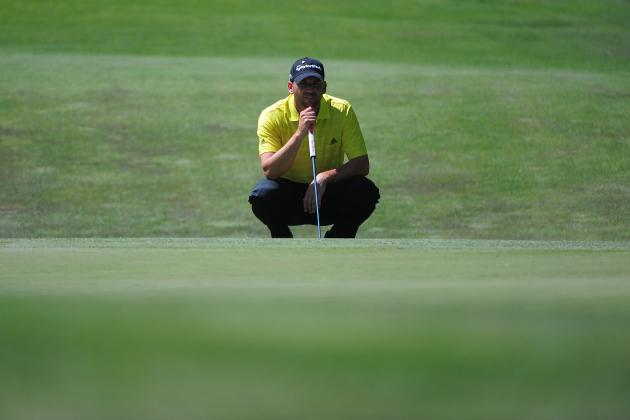 Kyle Terada-US PRESSWIRE

How do you like Sergio Garcia now?
OK, his win at last week's Wyndham Championship was his first PGA Tour victory in more than four years, but the lights are on for Sergio right now.
He's been inconsistent, self-critical and sometimes even brooding, but I believe his confidence is high, and he has enough momentum to perform very well this week and in these playoffs.
Garcia will go another year without winning a much-coveted major championship, but he has a lot to accomplish—and prove—in the next month with the FedExCup Playoffs and the Ryder Cup.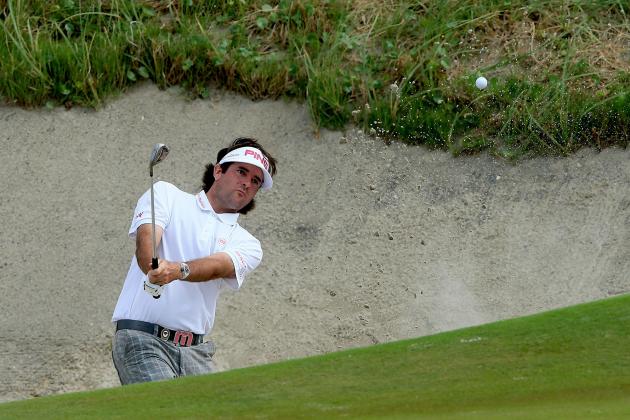 David Cannon/Getty Images

The obvious highlight of Bubba Watson's 2012 season was his win at the Masters, but he's had a great season otherwise with two second-place finishes and top-25s in all but two of the tournaments he entered.
That sets him up for success in these playoffs.
Bubba hits it "Bubba long," of course. He's first in driving distance on the PGA Tour. But he also hits a lot of greens—he's second on the PGA Tour in greens in regulation. Now, if he could only putt, he'd be unstoppable. But he can't, at least not as well as he would need to dominate.
Bubba is a dismal 173rd in total putting.
Nevertheless, if he can get his flat stick going, he will be a serious contender this week at Bethpage Black.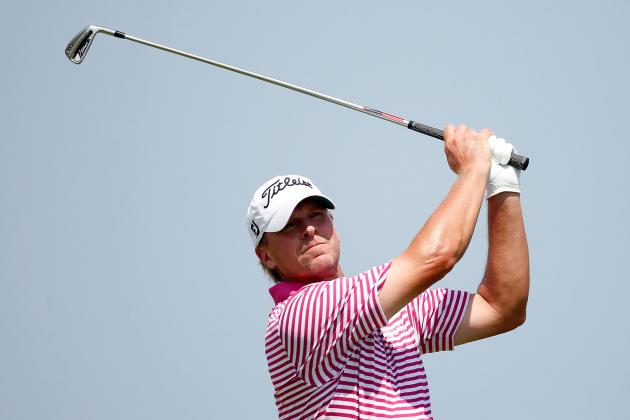 Jonathan Ferrey/Getty Images

Steve Stricker is getting hot at just the right time.
Stricker hasn't had the kind of year I predicted he would after he won the Hyundai Tournament of Champions to begin the 2012 PGA Tour season. But he does have an impressive seven top-10 finishes, including a T-2 at the WGC-Bridgestone Invitational and a T-7 at the PGA Championship within the past few weeks.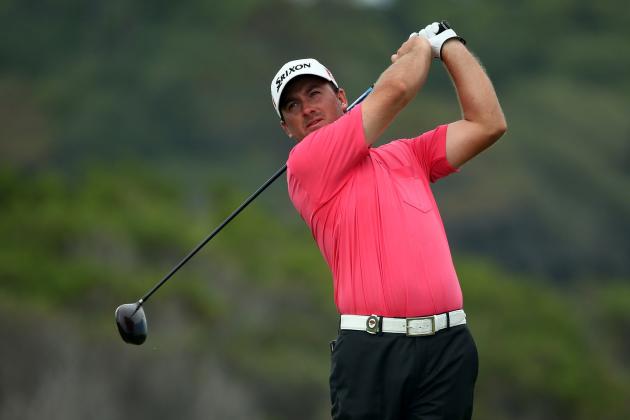 Andrew Redington/Getty Images

Graeme McDowell has been coming up big in the big events this season.
McDowell finished T-12 at the Masters, T-2 at the U.S. Open, T-5 at the Open Championship and T-11 at the PGA Championship. That's some impressive golf when it matters the most—at the major championships.
McDowell is a grinder, and he keeps the ball in play—he's No. 6 on the PGA Tour in driving accuracy.
It stands to reason that he will have his A-game for the FedExCup Playoffs and the Ryder Cup in the coming weeks. I like his chances at Bethpage Black where his skill set is a good match to find the fairways and grind out pars when others aren't.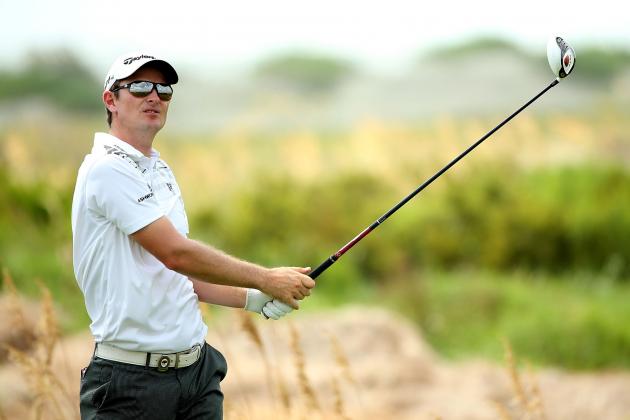 Andrew Redington/Getty Images

I've been touting Justin Rose all year. I even picked him to win the Open Championship where he missed the cut, the only such occurrence of his 2012 season.
I don't know what to expect from Rose this week, but a couple of things jump out at me about his game right now. He's a great iron player—first in greens in regulation on the PGA Tour—and outside of his debacle at the British Open, he's playing well lately with top-fives at his last two events—big events—the WGC-Bridgestone and the PGA Championship.
Justin Rose should make some noise this week at The Barclays.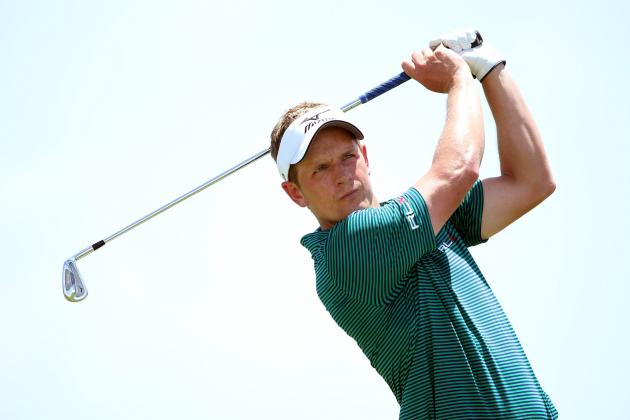 Andrew Redington/Getty Images

I wasn't really sure how Luke Donald has managed to keep his ranking as the No. 2 player in the world. But as I look at his 2012 season, he has quietly—very quietly—managed to win one PGA Tour event and record five other top-fives.
So I guess that answers my question.
Donald is also probably the best putter on tour. He's first in total putting. And look at his final-round scoring average of 68.91. That's about as good as it gets. He'll enjoy the speedy surfaces at Bethpage Black this week.
What he won't enjoy is the length of this golf course which could stretch to almost 7,500 yards.
Like Sergio Garcia, there will be no long-awaited major championship victory for Donald this year, but he could break into the spotlight with a win this week.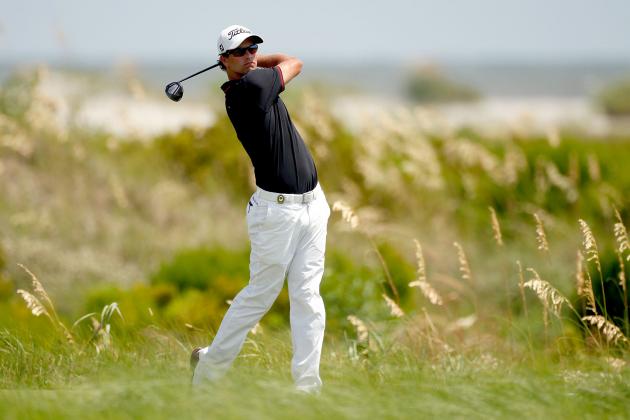 Jonathan Ferrey/Getty Images

OK, Adam Scott self-destructed at the Open Championship last month by blowing a four-shot lead with four holes to play. I was writing his victory article until the untimely collapse changed my plans.
Sure, it was a great story for Ernie Els, but Scott still grabbed the headlines for all the wrong reasons.
That debacle aside, I believe he has fully recovered and should be a playoff contender, beginning this week at The Barclays.