4 Signs Orioles Rookie Manny Machado Will Be an All-Star Next Season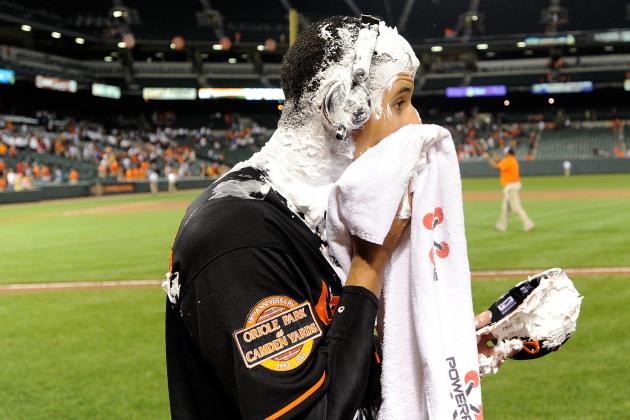 Greg Fiume/Getty Images

After beginning his young major league career setting the world on fire, Baltimore Orioles' prospect Manny Machado has come down to earth and is experiencing first-hand just how tough the MLB is.
Even still, he's been pretty impressive.
He hit three home runs in his first four games—two of which in one game—and has been doing a very nice job at third base—a position that he only played a handful of times in the minors since he's a shortstop by trade.
Machado looks like he definitely has the ability to succeed at the major league level, he just needs the experience to grow as a player. By the way he shot through the minors, he may not need that much.
The Orioles' 20-year-old infielder will be an All-Star come the Midsummer Classic of 2013.
Begin Slideshow

»
Greg Fiume/Getty Images

Manny Machado has already proven he's a tough individual with what happened to him in Texas on Tuesday night.
During his at-bat, Machado fouled a ball hard off of the inside of his knee. Manager Buck Showalter and the O's trainer came out to take a look at him as he was in some serious pain. But Machado stayed in.
Later in the at-bat, he hit an RBI triple.
Toughness goes a long way in the game of baseball. Just ask O's legend Cal Ripken, Jr.
Machado won't be easy to keep on the bench, that's for sure.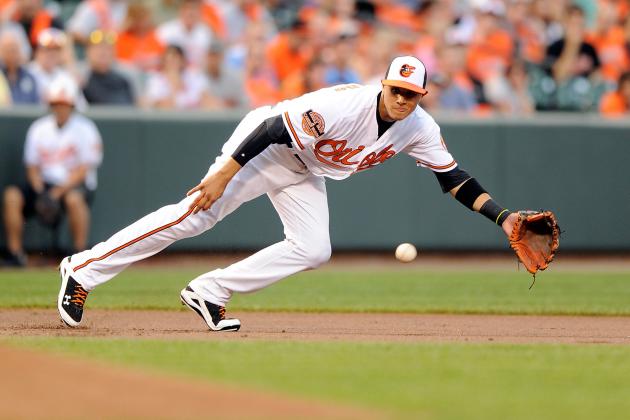 Greg Fiume/Getty Images

A shortstop coming up, Manny Machado came in to fill a hole at third base for the Orioles, much like Cal Ripken, Jr. did at the beginning of his career.
Machado's a big guy, so it wouldn't be surprising to see him stick at the hot corner, especially with current shortstop and fielding wizard J.J. Hardy on the team.
Regardless of what happens to Machado position-wise in the coming seasons, however, I'm sure he'll have success. Just look at how he's stabilized a position that has been a black hole for the Birds all year. He's really done a fantastic job.
If he keeps it up, he'll experience some very nice major league success in no time.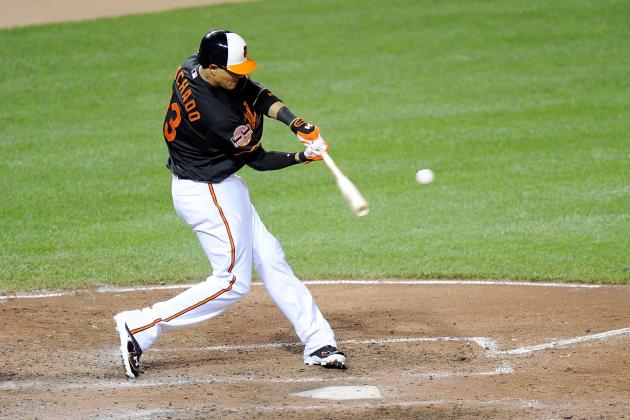 Greg Fiume/Getty Images

In his first four games at the major league level, Manny Machado hit three homers. Two of those homers came in the same game—just the second of his career.
Machado's cooled down since then, of course. The growing pains will happen. They're inevitable. Unless your name is Mike Trout.
But this young man's bat, coupled with his ability to adapt to a position in the field, show the insane promise he presents in the big leagues.
Playing in the majors over the last couple months of this season will really set Machado up to be successful in 2013, and his raw ability will undoubtedly make him a superstar.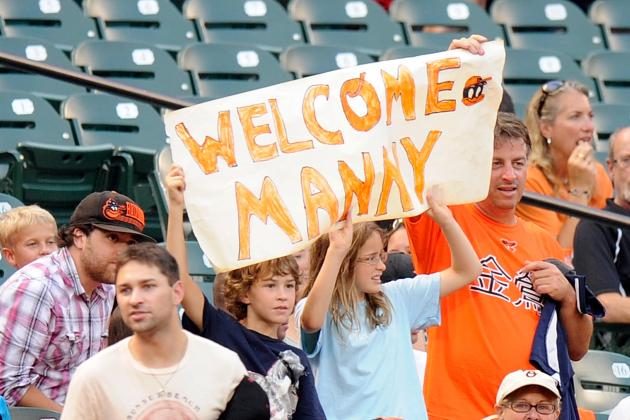 Greg Fiume/Getty Images

The fans of Baltimore have been thirsting for a superstar player for a long time.
Sure, Adam Jones, Nick Markakis and Matt Wieters are fantastic. But none of them are true, larger-than-life superstars. At least not yet.
Manny Machado's raw ability gives him a nice chance of becoming that player—a player who can not only be the face of the franchise, but the face of a whole city.
Baltimore fans want nothing more (other than an overall successful baseball team, of course), so they'll embrace the chance to put Machado into the Midsummer Classic next season. They'll make it happen.
And if they fail, the manager of the American League squad will make it happen with a reserve role for Machado. Though his stats will get him there regardless.
Don't believe me? Just wait until next season.