Dear Oregon Fans: What Do You Mean You Don't Have a Ticket for 1st Game?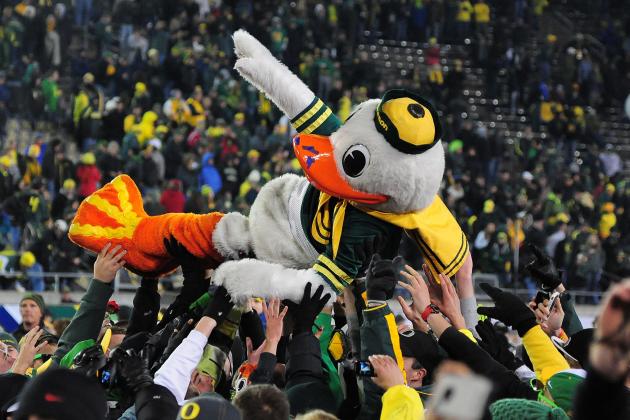 Kyle Terada-US PRESSWIRE

The University of Oregon's football sellout streak could end on Sept. 1, 2012. Do you want that to happen? Do you care? If not, and you are a fan of the Ducks, I'm here to tell you that you should care.
Yes, there are all sorts of reasons why there are still a few remaining tickets unsold for the first game with Arkansas State. But if you are a true Ducks fan, you should be highly ticked off at even the prospect of a home game not sold out.
As of today, you could buy single game tickets for not just the three non-conference games, but for the Arizona game on Sept. 22. The first Pac-12 conference game with an exciting new head coach, and it's not sold out? Huh?
Let's look at a few of the issues.
Begin Slideshow

»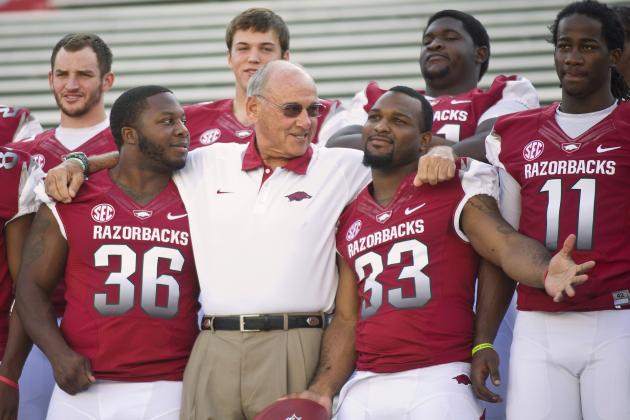 US PRESSWIRE
Arkansas State
Issue: Weak non-conference schedule. There is no denying that Arkansas State, Fresno State and Tennessee Tech aren't exactly LSU at the Cowboy Classic.
Argument: There are two, so bear with me.
No. 1: Do you realize that the quarterbacks for both Ark State and Fresno State are among the returning top 25 QBs in total offense last year? And that Gus Malzahn, formerly the offensive coordinator for Auburn who ripped out the Ducks' heart in the BCS National Championship game, is the Red Wolves' new coach? And that Fresno State's QB, Derek Carr, is the little brother of former great David Carr? (I'm sorry, but I can't think of anything positive to say about Tennessee Tech.)
No. 2 argument: You shouldn't care if the opponent is Beaverton High School; you should go to watch the No. 5 team in the country play in what could be a National Championship year. Not to mention that the Ducks are the single-most exciting team taking the field this year. Not to mention that it's a really fun night game, with a tremendous atmosphere at one of the best stadiums in the nation in which to watch college football.
Kevork Djansezian/Getty Images

Issue: Ticket prices are too high. The greedy U of O Athletic Department raised ticket prices by double digits again this year. You can't afford a ticket now, or, you can afford a ticket, but you are protesting the price hike.
Argument: The Ducks are a Top 5 team and we must expect to pay more for a quality product. Wal-mart sneakers are cheap, but wouldn't you rather have a good pair of Nikes manufactured with innovation, comfort and style?
I don't like paying more for my tickets anymore than you do, but $396 for a season ticket for a Top 5 team seems fair. You get what you pay for in this world.
Suggestion: You might consider cutting back on your microbrew beer to make up the difference...once the season is over, of course.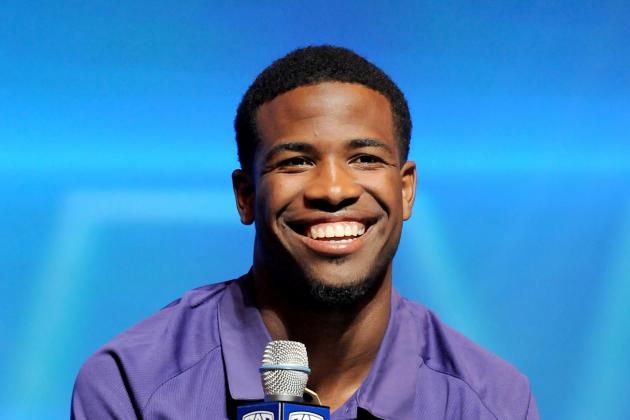 Jayne Kamin-Oncea-US PRESSWIRE
Keith Price, Washington Huskies
Issue: You are waiting for a big game, a game that matters, like wiping that smile off Keith Price's handsome face.
Argument: Do you suppose that LSU fans are bypassing the first game with North Texas at Tiger Stadium just because they aren't playing Alabama or Auburn?
No siree, Bob. They are lining up as we speak in their pickup trucks and their custom Tigermobiles, all decked out in purple and gold, swigging Tigerbeer and simultaneously cheering "Geaux Tigers!", while they try to decide which cheerleader is the prettiest.
They don't care about the opponent; they just love their Tiger football. Maybe that's why their team wins year in, year out.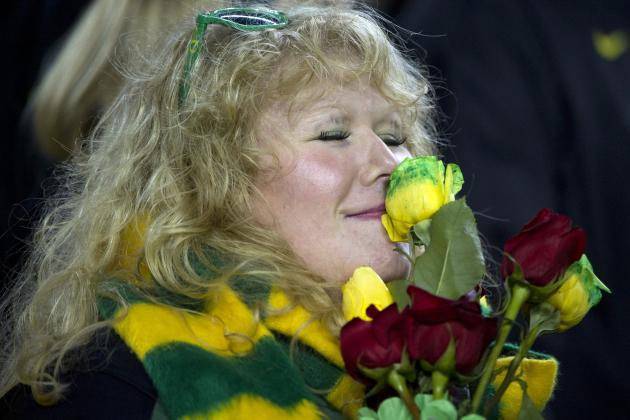 Jim Z. Rider-US PRESSWIRE

Issue: It doesn't matter if you're there or not, the Ducks will win and Autzen will be rocking.
Argument: What if everyone thinks that? It's sorta like not voting because your vote doesn't count. Your vote, and your Autzen voice, do count. It's the reason why the Ducks have a huge home-field advantage, and why Oregon has never scored fewer than 31 points in any home game during the Chip Kelly era.
It's why other teams—and let's be honest, some coaches—are completely intimidated by Autzen Stadium.
If you want to lose that edge, if you want Autzen to be as boring and toothless as other college football stadiums, then by all means, stay home and watch the Arkansas State game on TV from the comfort of your sofa.
But if you can scrape together the $$ for a ticket, you don't have to work Saturday night and you still choose to not be present, then be forewarned: If the Ducks don't make it to the National Championship this year, it's probably your fault.