WWE SummerSlam 2012: 7 Moments We Will Never Forget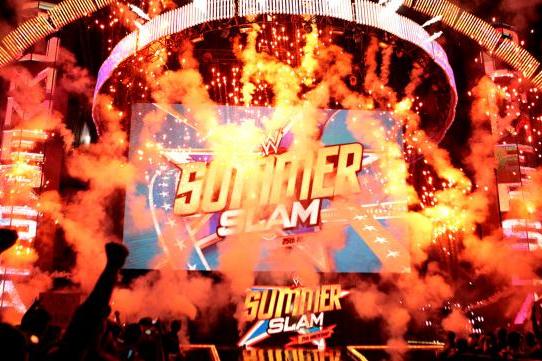 via WWE.com
Every pay-per-view has at least one memorable moment. This is especially true if that pay-per-view is SummerSlam, since it is WWE's second biggest show of the year.
This year's program featured clashes of old versus new, as well as a match between veterans Triple H and Brock Lesnar.
Here are seven moments to remember from this year's SummerSlam that we will never forget.
Begin Slideshow

»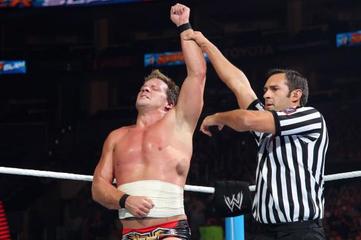 via WWE.com
Since Chris Jericho's band Fozzy is scheduled to go on tour later this month, many predicted that the match between Dolph Ziggler and Jericho would be one sided, resulting in a long-term disappearance for Jericho.
This, however, did not happen and instead WWE fans were given a great wrestling match.
Weeks before, Jericho stated that he was the Jericho of old, throwing out classic catchphrases.
The match at SummerSlam showed that the nostalgia carried on past the witty sayings and into the wrestling ring.
And even though Jericho is gone from WWE programing until further notice, he went out with a win in WWE's second biggest pay-per-view.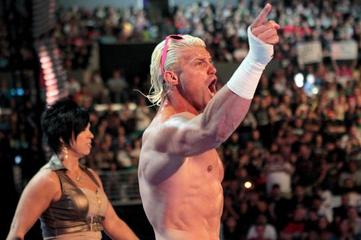 via WWE.com
Even though Dolph Ziggler lost to Chris Jericho in the opening match to this year's WWE SummerSlam, he shined in arguably the most entertaining wrestling match on the night's card.
Ziggler has the natural talent of making those around him great, even when working with someone as talented and experienced as Jericho.
He effectively sold any move Jericho did, even when Jericho applied the Walls of Jericho; such a synchronization is definitely something to admire and remember from SummerSlam.
Considering that he is still in possession of the Money in the Bank briefcase, Ziggler is bound to go even further.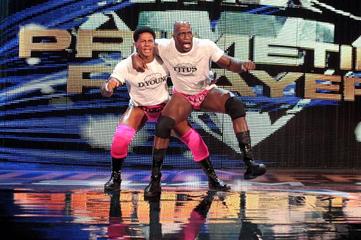 via WWE.com
For months, WWE has focused its attention on bringing back the tag team division. It has taken some time and a few bumps along the road, but it is finally taking shape.
The match between Kofi Kingston, R-Truth and the Prime Time Players proved this.
Even something as simple as coordinating attires, in the case of Truth and Kofi, legitimizes the division.
While the Prime Time Players do not have the services of A.W. since he was recently fired, the tag team has been forced to step up and have done so excellently. Titus O'Neil has been more vocal and entertaining because of this.
And while the Prime Time Players did not win the WWE Tag Team Championship, prolonging the feud of these two tag teams can increase interest in the division.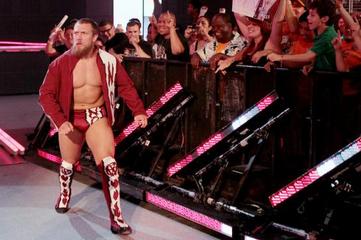 via WWE.com
The match between Daniel Bryan and Kane was possibly the least talked about match entering the night, but it left many wondering where the story line would go next.
More importantly, Daniel Bryan's character showed signs of transformation that are similar to his SummerSlam opponent.
WWE fans accept Kane's brute, and often monstrous, attitude but have not come to terms with Daniel Bryan's constantly evolving personality.
The rivalry is solidifying Kane's legacy and is taking Daniel Bryan along for the ride; it is only a matter of time that Bryan's mentally unstable character becomes so clearly defined that it can break away from Kane.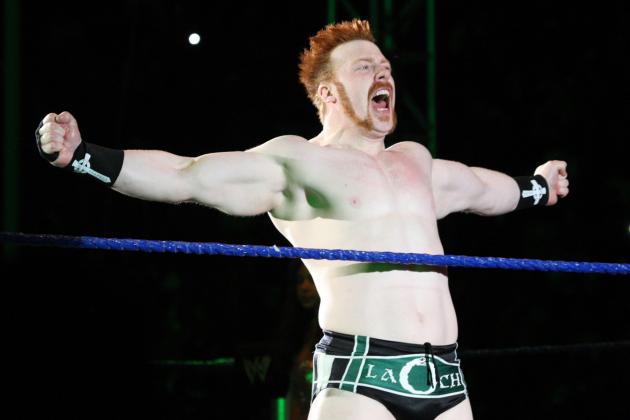 Gallo Images/Getty Images

Even though Alberto Del Rio has traditionally played heel to baby face Sheamus, the World Heavyweight Champion's actions have said otherwise.
Sheamus has stolen Del Rio's car and more recently, successfully defended his title with the help of a shoe and an oblivious referee.
Getting away with a controversial victory is usually something that a heel commonly does, but a face got away with it this time.
Sheamus' win at SummerSlam blurs the line between a heel and a face, and may benefit WWE in the long run, as the unpredictability of the superstars increases as the definitions become more vague.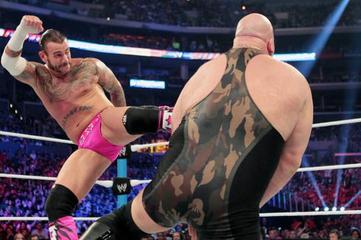 via WWE.com
CM Punk's tights are technically not the thing to remember about the 2012 iteration of SummerSlam. Instead, it's what these tights represent.
Any fan will tell you that the black and neon pink combination is an homage to Bret Hart.
This is intentional, as Punk entered the Triple Threat match against the Big Show and John Cena claiming that he will be screwed since he did not have to be pinned to lose the match.
Fortunately for Punk, he successfully defended his championship, but the mere Bret Hart reference begs for a comparison.
After all, CM Punk says that he is the best in the world whereas Bret Hart claimed he was the best there is, the best there was and the best there ever will be.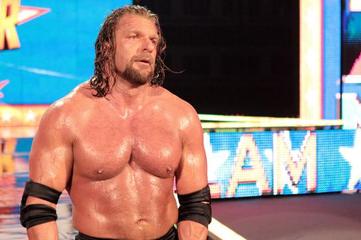 via WWE.com
Over the past month, the hype of the match between Triple H and Brock Lesnar reached an all-time high. Multiple arms were broken and family members were insulted.
One would assume that the match would continue the grandiose spectacle, but it didn't.
Instead, the match dragged on for too long, but for a very important purpose. Triple H lost as he suffered another broken arm.
After Brock Lesnar left the ring, Triple H refused any help and got up by himself. He looked defeated, as if he no longer had the desire to wrestle anymore.
While this may not be the end of Triple H's in-ring career, it may be an indication as to how long the WWE COO will continue to wrestle.