5 La Liga Players Who Would Set the EPL Alight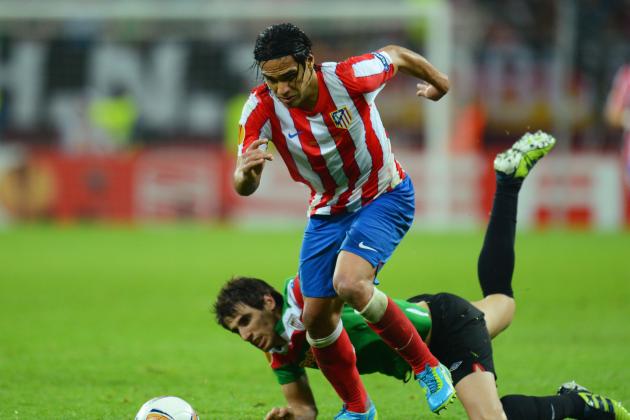 Shaun Botterill/Getty Images

In the eyes of many, the two best leagues in world football are La Liga and the English Premier League.
Both leagues are full of superstar players, world-class football clubs and have an element of unpredictability that means anything can happen.
This list is going to look at five of the La Liga players who I think would make a massive impact in the Premier League if they were to become available for transfer.
Before I go into it, the list won't include the likes of Messi, Ronaldo, Benzema, Ozil etc because realistically, I don't think they'd be sold by their clubs.
So, without any further ado, let's get to it.
Begin Slideshow

»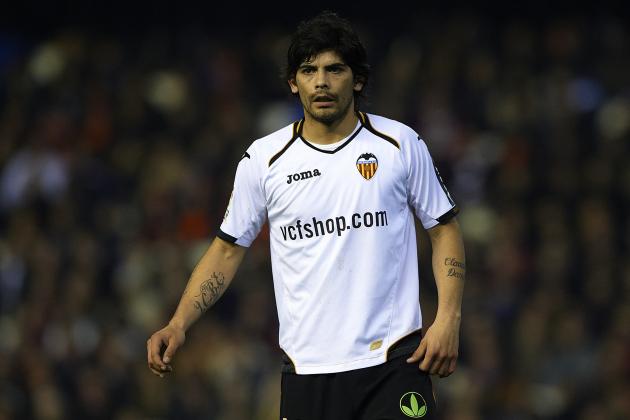 Manuel Queimadelos Alonso/Getty Images

It's hard to believe that the talented Argentinian is just 24 years old.
He moved to Valencia in 2008 and was rumoured to be close to joining Everton in the summer of 2009, but for one reason or another, the move never materialised.
Banega missed most of last season with injuries to his knee and ankle, but when he's on form, he's an excellent player.
A move to England might suit him.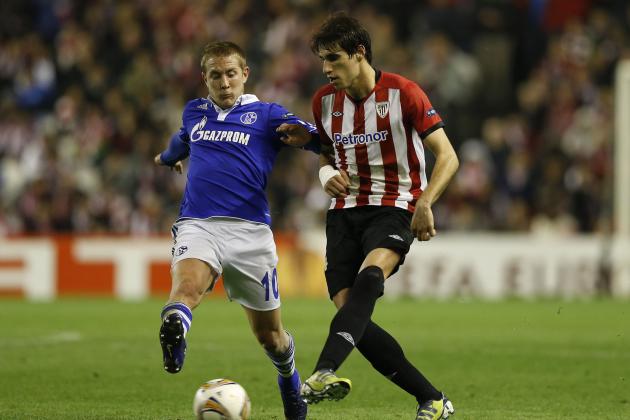 Angel Martinez/Getty Images

Pictured here playing for his club side Athletic Bilbao, Javi Martinez is widely regarded as one of the best defensive players in Spain.
For me, his best position is in central midfield, but he can also cover as a centre-back if needed to.
He signed for Bilbao as a 17 year old in 2006 and has stayed there ever since.
His powerful displays were at the heart of Bilbao's success last season when they reached the Europa League final and some of England's top clubs could do worse than take a look at the Spaniard.
David Ramos/Getty Images

Over the years, Barcelona's youth system has produced some of the best midfield talent in the world.
Xavi Hernandez, Andres Iniesta and Cesc Fabregas are just some of the graduates from their youth academy and Thiago Alcantara is the latest one of those.
He's played less than 50 games since becoming a member of their first team squad in 2009 and it might benefit him to be playing regular first-team football elsewhere.
In my opinion, Arsenal should have inquired about taking him on loan as part of the Alex Song transfer, because they need something a little different from what they have now.
Thiago could set the English Premier League alight if someone was able to persuade him to leave the Nou Camp.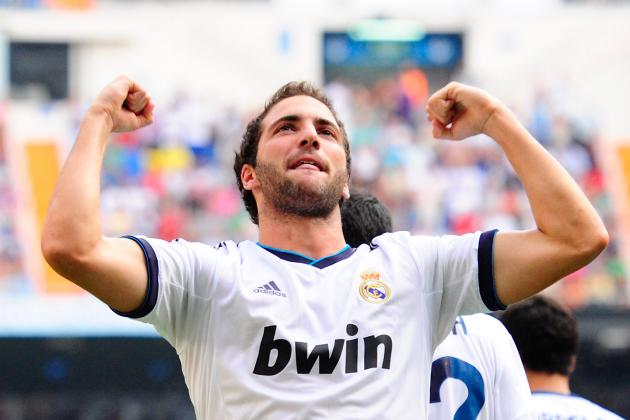 Gonzalo Arroyo Moreno/Getty Images

In a team full of superstars like Cristiano Ronaldo, Mezut Ozil, Karim Benzema and others, it's easy to forget what a huge contribution Gonzalo Higuain made to Real Madrid last year.
When you're playing in a team with Cristiano Ronaldo, who scores a monstrous amount of goals, how ever many you score will go under the radar.
Higuain's goals were just as important to Real Madrid last season as Ronaldo's and Benzema's.
As part of the front three for Madrid, Higuain often goes unnoticed, such is the media focus on Ronaldo.
There are probably only two clubs who could afford to sign Higuain in England: Manchester City and Chelsea.
If Chelsea are to build for the future, they need someone else to take all the pressure off Fernando Torres and Higuain would be treated like a God at Stamford Bridge.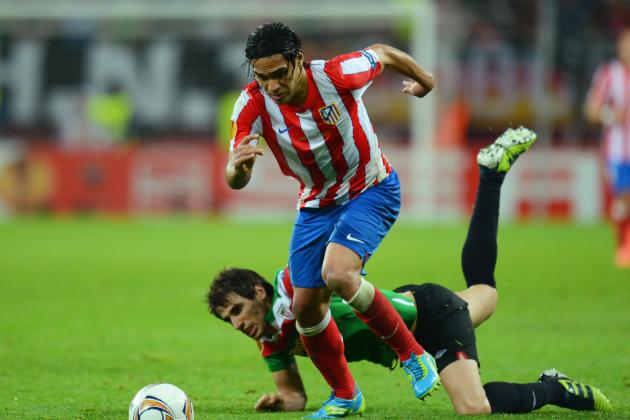 Shaun Botterill/Getty Images

Last season, the goalscoring headlines in La Liga quite rightly went to Messi and Ronaldo, who scored something like 120 goals between them, which is frightening.
It wasn't all that unexpected though, considering that they play for Barcelona and Real Madrid.
In my opinion, Radamel Falcao's goalscoring record last season was more impressive than both of those.
Not because Atletico are a struggling, bad football team, but because Falcao was unproven in Spain.
He moved to Spain last summer from Porto and although he was known, nobody knew whether he could continue his form into La Liga.
By the end of the season, he left everyone in no doubt of how good he is.
In Falcao's debut season in Spain, he scored 36 goals in all competitions.
He's skilful, pacy, explosive and a deadly finisher.
It just goes to show that in whatever league, a goalscorer is a goalscorer.
If you put the ball in front of him, he'll score or at least test the 'keeper.
Whether or not he wants to play in England is another matter, but if I were on the board at one of England's top clubs, Falcao would be right at the top of my list of transfer targets.