Stock Up, Stock Down for Every Seattle Seahawks Positional Unit This Preseason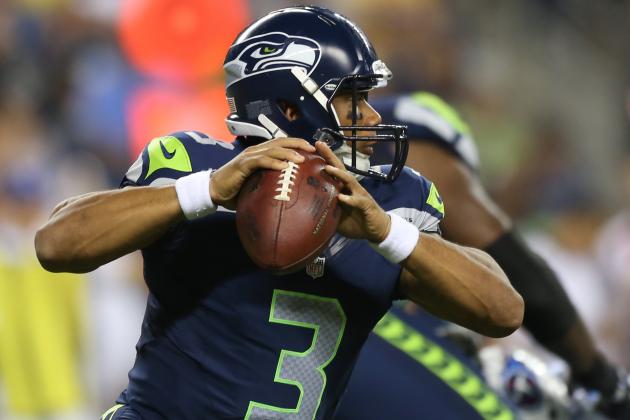 Otto Greule Jr/Getty Images

We are halfway through the preseason and—although it's hard to believe— the NFL season is a little over a week away.
At this point in the exhibition games, we are starting to get a feel of how our team is looking and what they are capable of doing this year.
We can look at the Seahawks' two wins and think that they are ready to contend, but a team is only as good as the sum of its parts. So here is a breakdown of each of the positional units through two preseason games.
Begin Slideshow

»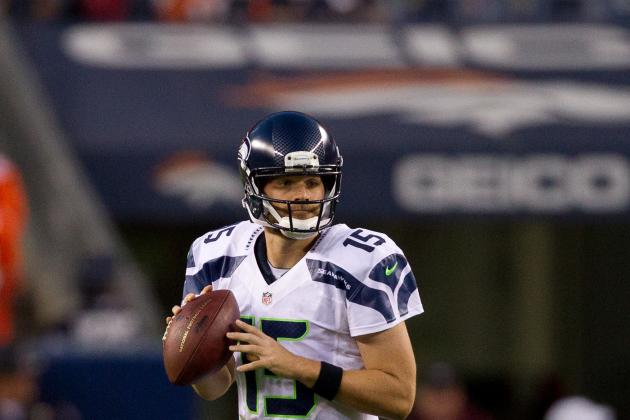 Justin Edmonds/Getty Images

Entering this past offseason, the Seahawks' biggest question was at quarterback. We were facing a situation in which we needed to sign or draft a quarterback in order to have any relevance this year. We were able to do both.
Signing Matt Flynn was one of the biggest splashes made in the free agent period, but Flynn isn't the reason I picked stock up. The rookie out of Wisconsin was.
Russell Wilson has made the headlines in just two exhibitions and has changed the perceived idea that Flynn was the definite starter. He may have been playing second and third team defenses, but he demonstrated his ability to command the offense and march down the field.
Flynn hasn't done anything to lose the job, and he will get the job unless he shows reasons why he shouldn't start. But Wilson has brought a lot of excitement and new found hope for the future.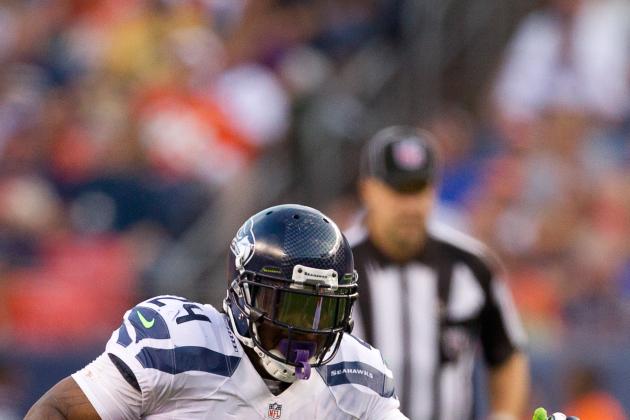 Justin Edmonds/Getty Images

Although they haven't been talked about much, the rushers have probably had the biggest rise in stock this preseason. This is not because Marshawn Lynch has really shined, but that was to be expected. The real story here is the backup backs, rookie Robert Turbin, Leon Washington and Kregg Lumpkin.
Out of Utah State, Turbin was drafted as a backup and a type of safety net to Lynch after he signed his big contract. But in this preseason, he has shown that he has a lot more to offer. He has carried the bulk of the carries for Seattle, and although he hasn't had a breakout rush, he has gotten solid yardage and has helped move the chains. His five receptions also have shown that he has more versatility than expected.
Lumpkin and Washington are fighting for a spot on the roster. Washington is almost guaranteed a spot due his abilities in the return game. But Lumpkin may be reconsidered for a spot on the roster due to his recent showings. He has racked up around four yards a carry and a touchdown and has broken out in a way.
If you stop looking at individuals and start looking at the overall unit, you'll see how amazing they have been so far. In two games, they have rushed for over 360 yards and two touchdowns. If this has just been a preview, I can't wait to see the final product this season.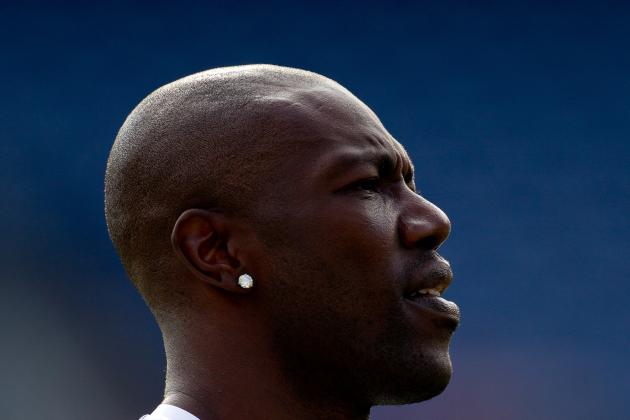 Justin Edmonds/Getty Images

The Seahawks made many acquisitions this offseason in the receiver and tight end categories: Terrell Owens, Braylon Edwards and Kellen Winslow to name a few. But for all the signings, trades and draft picks spent on these positions in the past two years, production hasn't been stellar.
The top flight receivers of the team haven't really shown anything. Owens and Sydney Rice haven't really shown anything, with Owens proving why no other NFL team (or amateur team, for that matter) wanted him. Doug Baldwin hasn't played for the most part either.
As for the tight ends, Zach Miller and Winslow haven't made many catches and even though their blocking has been respectable, they haven't really shown that they can be the next one-two punch at tight end.
The receiving and tight end units haven't been dreadful, with bright spots such as Braylon Edwards as a deep threat. But to get the results that the fans and the coaching staff are expecting, some of the players are going to have to start playing better.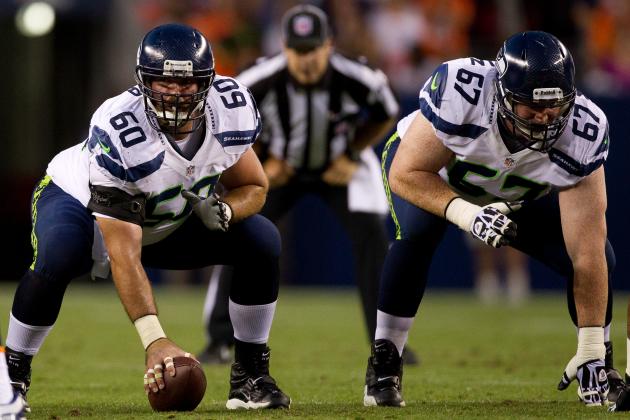 Justin Edmonds/Getty Images

What a difference a year can make. Last year, the Seahawks line was dealing with countless injuries and a quarterback that held the ball too long. This obviously led to a less than stellar year for the blockers. But now, with health and smart quarterbacks on their side, this line is slowly becoming a force to be reckoned with.
They have only allowed four total sacks so far and have allowed the running backs to be unstoppable thus far. The keys this year are the availability of James Carpenter, John Moffitt and Russell Okung as well as Tom Cable, the offensive line coach, getting fully accustomed to Seattle.
This offensive line has been a work in progress for several years now with the draft producing most of our players. If they can continue their progress to becoming a formidable line, they could be the key to Seattle's contention.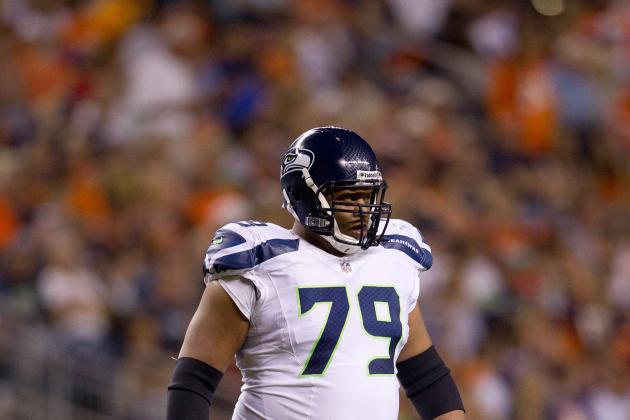 Justin Edmonds/Getty Images

The defensive line has had its ups and downs, and the stock could've gone either way. Although they have forced several fumbles and contained the running backs for the most part, they haven't been able to hurry or sack the quarterback.
They have allowed minimal rushing yards and have forced an unprecedented five fumbles which is very encouraging. But the time that they have allowed to Peyton Manning and Jake Locker will not result in positive outcomes when the regular season comes along.
The defensive line has the potential to be very good. But if they can't pull their weight on a defense that is looking to be elite, they will face an enormous amount of scrutiny throughout this season.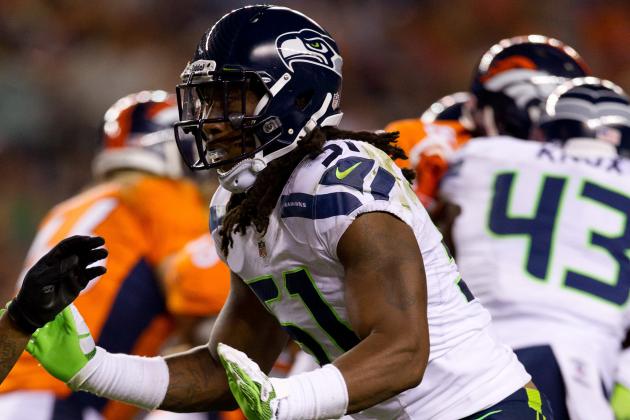 Justin Edmonds/Getty Images

Missing the leading tackler from last year, David Hawthorne, looked to be detrimental to this years squad. But with Leroy Hill and KJ Wright leading the linebackers, they look to only be getting stronger.
After the draft, people were criticizing the Seahawks for their odd choice of players. Bruce Irvin and Bobby Wagner were picks that didn't sit well with many. And although we haven't seen much of Irvin, Wagner has been a prominent force so far this preseason. He has been a leader in tackles and has a tackle for a loss.
But the reason that their stock is rising is the returning players, including Hill and Wright. They have been everywhere this preseason, recovering fumbles and intercepting passes while still make the necessary tackles. With those two setting the tone for the younger guys, this linebacking group looks ready to start the season.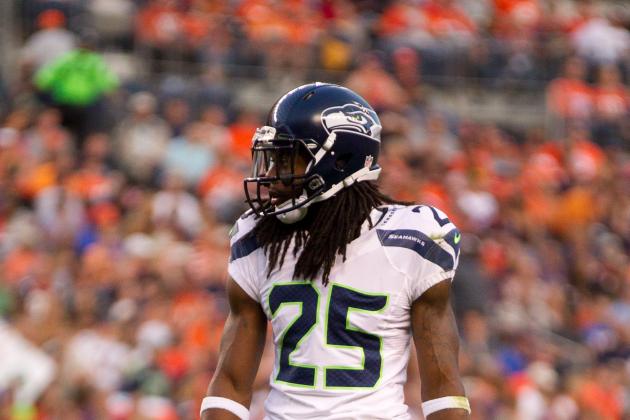 Justin Edmonds/Getty Images

It's hard to believe, but the most talented group on the Seattle roster is only getting better with time and maturity. Bringing back three Pro Bowlers from last year, plus Richard Sherman (who would've made it if he had started the whole season) getting even better seemed nearly impossible. But they look like they have managed it.
It doesn't need much proof that this unit is ready to be one of—if not the—best units in the entire NFL.They have not let up many big plays, nor have they allowed any rushers to get past them. Their raw instincts and abilities to read the quarterback allowed them to knock down almost every ball thrown their way.
But the real reason they are so good is their ability to change the game with turnovers. They picked off the Titans once in the opening game, yet that has been overshadowed by the two picks on Peyton Manning. This unit was perfectly defined by Brandon Browners interception of Manning that he turned into a touchdown that turned the game around early.
Regardless of what the rest of the team is doing, the defensive backs will always keep them in the game. This unit is getting very close to being unmatched by any other secondary in the league.